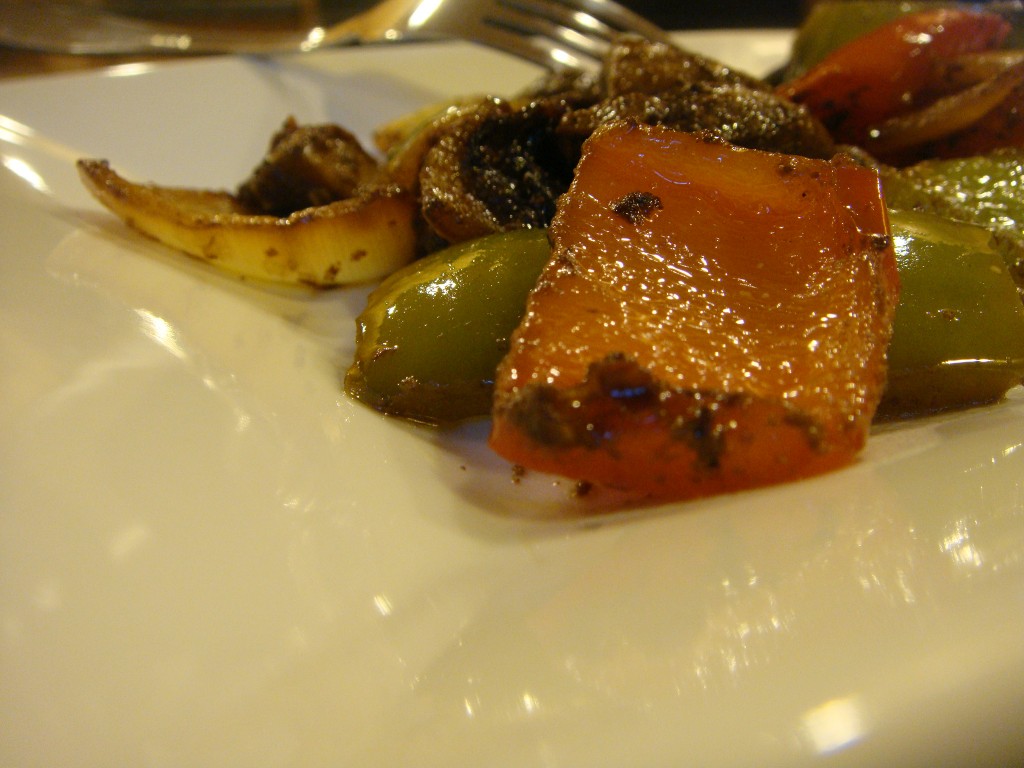 New England is weird this year. It was warm in the winter, and it's chilly in the summer. It's mid June, still it's not comfortable to step out without a light jacket. Not too bad though. As far as I'm concerned it can stay this way, as long as it doesn't rain any more. Hubby is putting in long hours at work. It's been 9 days in a row, and it's going to be at least another 3 before he is done. Hopefully he will be home next weekend. I already miss him, and this is when he is home every night. I miss out little chit chats over tea after he comes back, or some to and fro over coffee at night. He is so tired after he comes back that he simply has dinner (he has even skipped that a couple of times) and flops over.
It's something I'm quite used to. In fact in early years of marriage, this used to be the norm. But it's been a while since he has been this busy, so I have gotten used to a predictable routine. Good thing is it will be back to normal in another week or so.
Blogging is fun. I can retell fun stories, sad stories, happy stories, horrible stories, and then bore you to tears with nonsense blabbering. So let me cut to the chase and give you a recipe that's quick, and lists its main spice ingredient as curry powder.
Just for the record, I don't like cooking with curry powder. I have probably cooked with curry powder about 8-10 times in last 15 years. Most people equate curries with curry powder. Nothing could be far from the truth. Curry is simply the sauce or the gravy for an ingredient, and curry powder has nothing to do with it. You can have dry curry as well as wet curry. Each 'curry' is distinctive in its style, and largely based on the region it belongs to. Hence a South Indian chicken curry is vastly different to North Indian chicken curry, which in turn is a far cry from an East Indian chicken curry. So one generic curry powder can't really serve the purpose, can it?
Nevertheless, it can be used to create its own distinctive flavor, and is a handy spice when you are not cooking with any region specific dish in mind. I blend in curry powder when I am in a hurry, or simply want a change in taste.
Maybe I should have named my blog 'beyond curry powder and butter chicken'. Hmmmm….
But this recipe, as I mentioned earlier, is made with curry powder.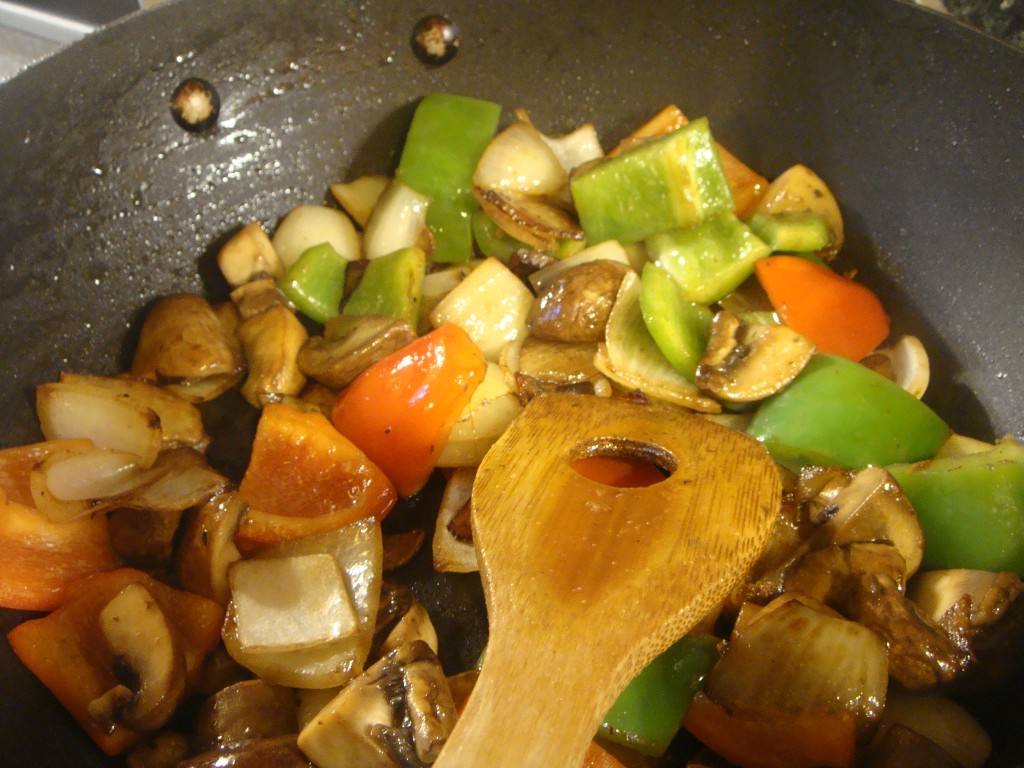 So all of you curry powder aficionados, enjoy! Print the recipe below.
Mushroom bell pepper curry
Author:
Minnie@thelady8home
Mushrooms and bell pepper tossed in garlic and curry powder
Ingredients
2 cups mushrooms (I used baby bella)
1 cup onions cubed large
½ cup green bell peppers cubed large
½ cup red bell peppers cubed large
1 tbs of chopped garlic
1 tsp cayenne pepper
1 tsp distilled white vinegar
1 tsp brown sugar (white will work too)
2 jalapeno
1-1/2 tsp curry powder
Salt to taste
1 tbsp olive oil (mustard oil lovers, give it a go :D)
Instructions
In a good not stick deep-frying pan, heat oil.
Saute garlic.
Drop onions into the garlic oil and saute till translucent.
Add mushrooms and stir till they take on a nice glaze
At this point, add the bell peppers, and keep sauteing on high heat.
Sprinkle brown sugar all over and keep frying.
Now add the curry powder and cayenne pepper and lower the heat.
(Add 1 tbsp of water if needed).
Fry till the vegetables are nicely coated.
Spoon in the vinegar, lower the heat, cover and simmer for 5 minutes.
Uncover, pop jalapenos into 3 pieces and add, toss the vegetables around for a few seconds.
Take off the heat and serve with rice, noodles, pita bread or rotis.
Notes
This is nutritional gold mine. Very low in saturated fat, no cholesterol Very high in dietary fiber, potassium, riboflavin,niacin, high in manganese, pantothenic acid, phosphorus, selenium, thiamin,vitamin A,Vitamin B6, vitamin C