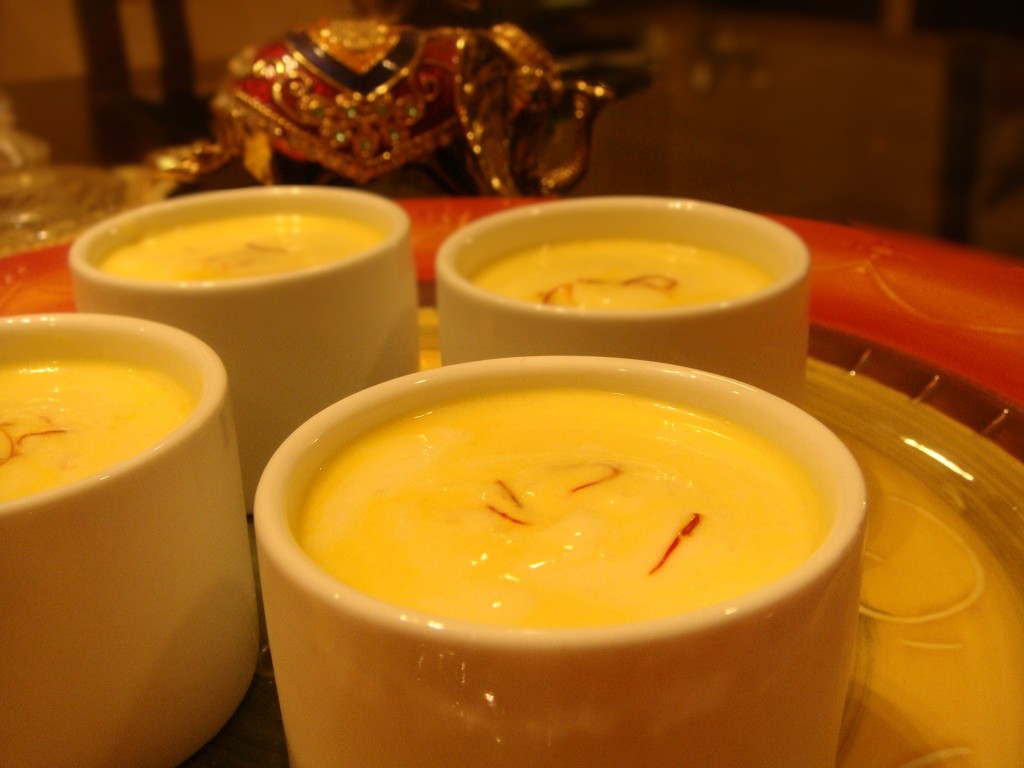 Today morning I read about Anna's Blue Ribbon Challenge at Crunchy Creamy Sweet.
Normally I take at least two days to sit on a post before I post it. When I read her post (somehow I had completely missed it earlier), I couldn't help thinking…can I…??
Nah! It was too short a notice. I have to make a mousse. Then have to set it. And then I have to CLICK pictures. AND write about it. Are you kidding me? No way.
And yet, two hours ago, I found myself in the kitchen, raiding my fridge to see what I could make, wondering all the while whether I could make it in time, and also write about it. I still had 3 hours to link it.
Mangoes.
I know, you guys are probably sick of reading my mango posts. But what do I do? That's the only fruit I eat with love. And buy by the dozen when it's in season.
I also make killer mango mousse. And the recipe is so easy, that my even my boys could make it. I make a few variations. I like this one more because it's lighter, and the cottage cheese adds texture, a slight saltiness and body to the airy dessert. Saffron adds a little dimension to the dish without compromising it's texture or taste.
If you want, you can skip the saffron totally.
Author:
Minnie@thelady8home
Ingredients
1.5 cups chopped mangoes
2 cups half and half (if you need it creamier, than add 1 cup of heavy cream with 1 cup of half and half)
1 pkt gelatin
1 tsp cottage cheese
8 tbsp sugar
2 tbsp boiling water
¼ tsp saffron
1 tbsp heavy cream
Instructions
Dissolve gelatin in 2 tbsp of boiling water in a bowl
Dissolve saffron in 1 tbsp of heavy cream in a separate bowl.
Put half and half, mangoes and sugar in a blender and blend till thick and smooth.
Transfer in a whipping bowl.
Whisk at a low setting for a minute. Blend in cheese and gelatin.
Check for sugar, add more if needed. Add a little half and half if too sweet. (It's important to keep the sugar on a little higher side as refrigeration will lessen it).
Pour into dessert bowls, and spoon in the saffron mixture on top, creating light swirls.
Refrigerate for two hours.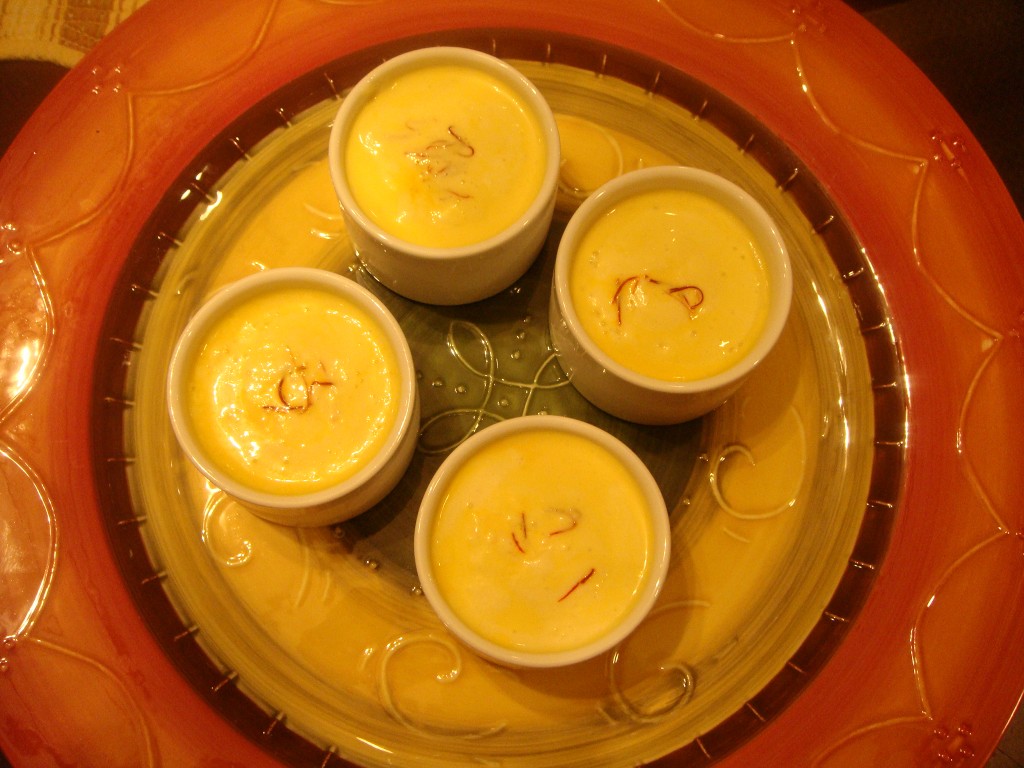 I did it! I still have an hour and spare to link it

YESSS!!!
So you see, if you are ever in a hurry, and want a fabulous dessert that will wow all, simply make mango mousse. If it's not the mango season, don't fret. You can buy mango puree from any Indian grocery store and use that instead (it's already sweetened, so be careful with the sugar part of the recipe) . I always store a tin in my refrigerator. You can also exclude the cheese, or add some sour cream if you like.