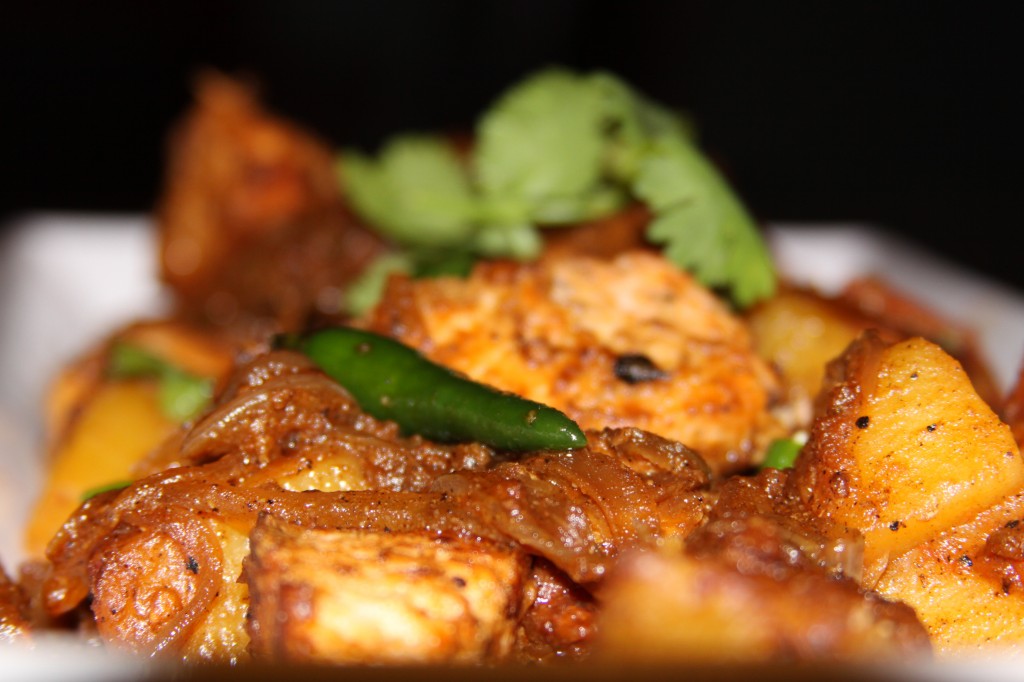 When summer vacation started, I had heaved a sigh of relief. I am not a morning person. The thought that I would be able to sleep in was fantastic and almost had me rubbing my hands in glee.
I had forgotten momentarily that:
a) I have a husband who does not budge unless I feed him tea (remember my Indian tea addict reference in my previous article here?) and he leaves right when the lazy summer sun appears on the horizon.
b) I have two dogs who think my mornings were crafted with the sole purpose of playing, feeding and having fun with them. Lest I forget, they have ice-cold wet noses to remind me of my duties.
Ironically, one look at their happy-happy eyes and waggy-waggy tails makes up for the lousy don't-want-to-get-up moments almost immediately.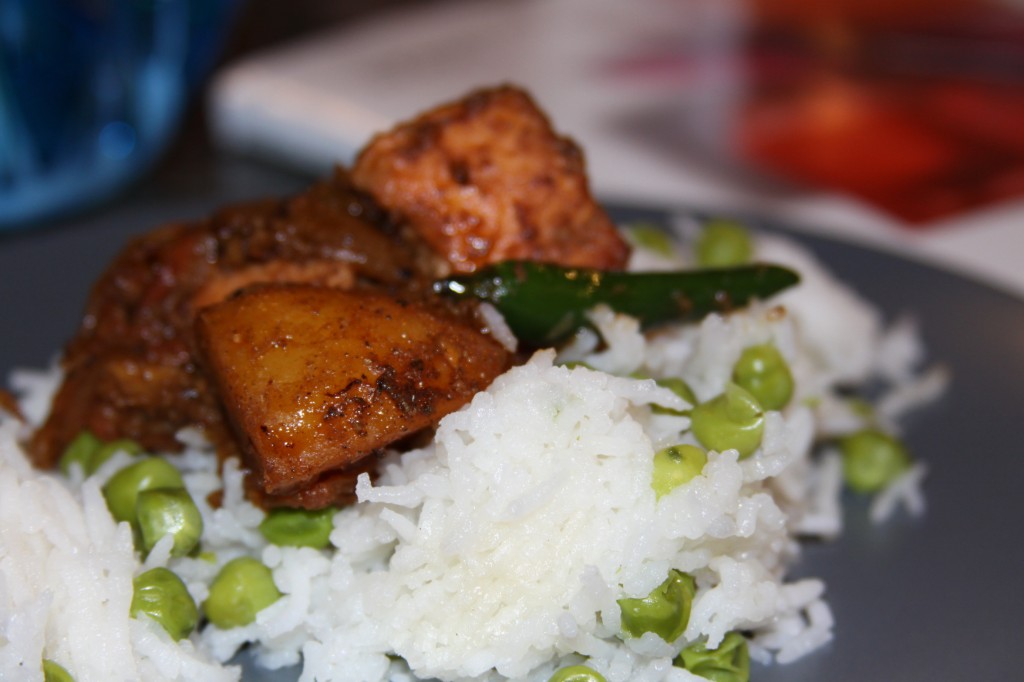 Vacation also means going to a variety of classes, getting cooked in the sun, running away from sudden showers, refereeing totally unfair fights, unexpected hugs, animation movies, video games, loads of Nutella sandwiches….and maybe some interesting trips. (I wish the last one was more frequent at times, but sadly we haven't reached that point yet in this summer at least).
Vacation also means a lot of cooking. And if you have kids like mine, then you will have a pea-lover who hates fish and a pea-hater who loves fish.  So best would be to combine both, no? Kind of balances out both.
I prepare this salmon recipe with minimum of spices. The rich garlic marinade brings out the sweet texture of salmon,and tempers down its fishy taste. Served on a bed of  Peas-pulao/Rice with Peas Pilaf, this is a true sensory delight.
Did you know Atlantic salmons are very high in Omega 3 fatty acids, high quality protein and very low in saturated content? Check out this web page, it has great facts about all different kinds of salmon – http://www.salmonfacts.org/aboutus.html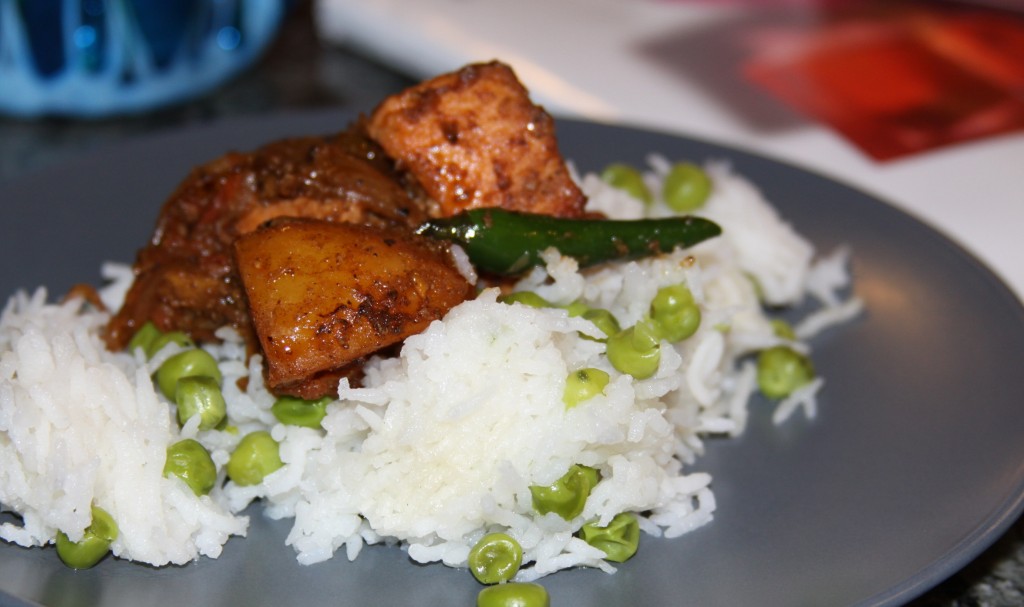 Garlicky Salmon and potato cubes served on a bed of Peas Pulao
Author:
An original recipe by Minnie@thelady8home
Ingredients
1 lbs salmon cubed into 1 inch pieces
1 lbs potatoes cubed into 1 inch pieces
2 pods of garlic crushed
1 large onion sliced fine
2 cups tomatoes chopped
1 tsp fresh ginger paste
4 green chilies (jalapeno or Thai green chilies)
1 finger long bar of cinnamon stick
½ cup oil
Mustard oil for drizzle (optional)
For Marination
1 tbsp. fresh garlic paste
1 tsp turmeric powder
1 tsp salt
Instructions
Marination:
Marinade the salmon in garlic, turmeric and salt for 30 minutes.
Preparing the fish gravy:
Heat oil in a flat deep pan.
Working in batches, fry the fish pieces till they are golden brown from outside. Drain in a paper towel.
Fry the potatoes till golden brown, drain and keep aside.
In the remaining oil, add crushed garlic pods.
Fry onions till translucent.
Add potatoes, red chili powder and fry for a minutes.
Chopped tomatoes go in next. Fry till they are soft.
Lower the flame to low, cover, and cook for 5 minutes.
Open the lid, add ginger paste, cinnamon, 2 green chilies and salt.
Stir well, and cover again. Cook for on low for another 5 minutes.
Check if potatoes are soft with a small fork or toothpick.
Now add the salmon gently, making sure they are well coated with the gravy.
Cover and cook on low for another 8 minutes.
Uncover, add two more green chilies and drizzle mustard oil (optional)
Garnish with cilantro.
This recipe is linked to
Recipe Sharing Monday