Its 4th of July. Celebrate America!!
Are you celebrating? I am. This great country has a lot going for it, and take it from someone who has adopted this country as her own – there are few lands on Earth that is this beautiful, inside out. Don't go on political rhetoric and Hollywood whitewash. This is as traditional and as morally upstanding a land as you would find anywhere.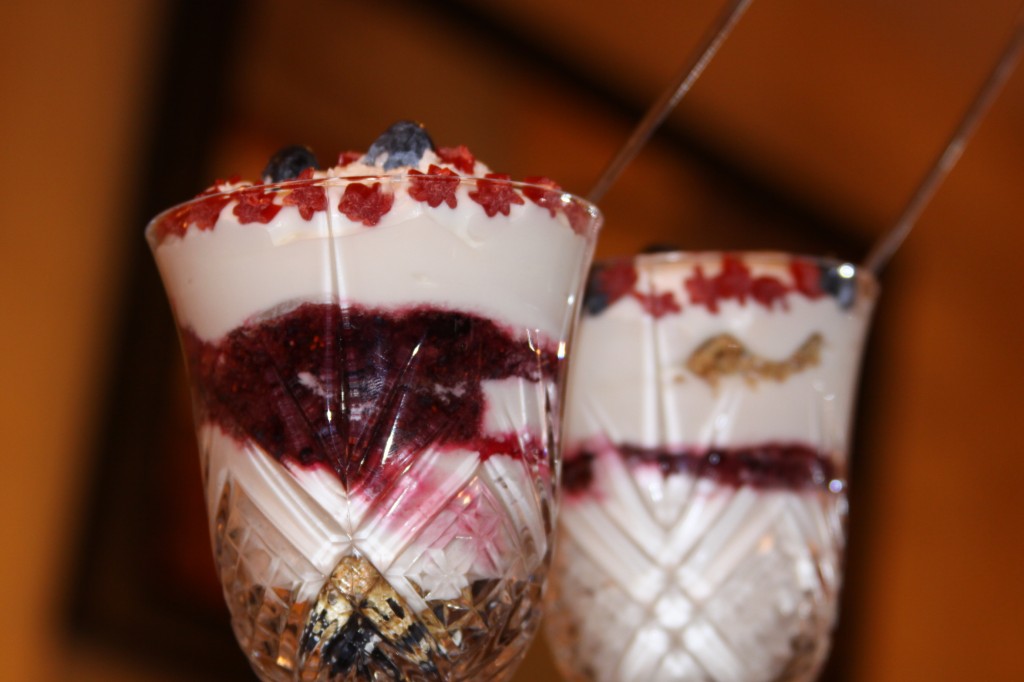 My kids look forward to 4th of July celebration every year. No matter which part of USA it is, finding a parking to watch the fireworks can be a pain. Last two years, we simply drove through, stopping wherever we found some space, until a policeman found us and send us on our way to more driving. We watched enviously as families gathered with picnic baskets, beach blanket and folding chairs to watch the shooting fires from vantage points. However, we aren't a family that takes the pain to camp out that early for a space to watch anything, even 4th of July fireworks. So drive by it is.
Do you have dogs? If you do, then please leave your K9 companion behind when going out to watch fireworks. Dogs get nervous and fireworks hurt their ears. Even the shooting fire-sprays have them running for shelter.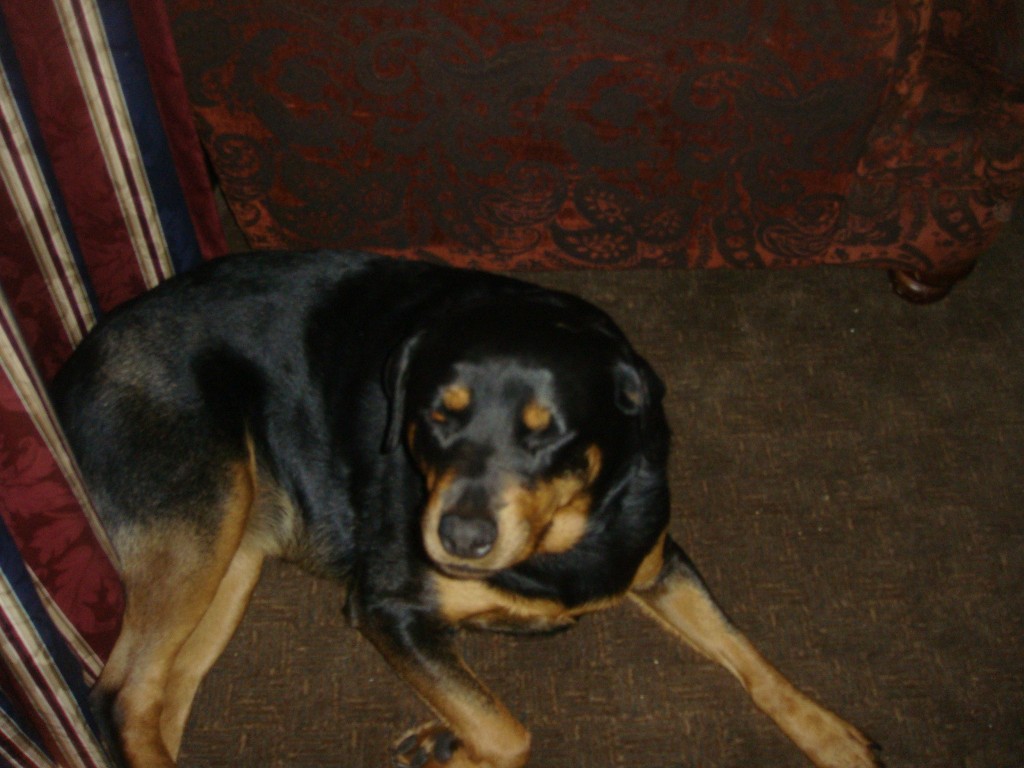 You might find your normally brave and curious dog hunching under the bed, by the sofa or in some corner, cowering and shivering. Some dogs bark incessantly. Some jump up and own the furniture. Comfort her if you possibly can. Make sure she has water nearby, and some comfort toys or blankets to make her feel safe. Once the noise pollution stops, she will be fine. Till then, do whatever you can to make her feel as stress free as possible.
A great article on dealing with your pet's fireworks anxiety: http://www.petside.com/article/dont-ignore-your-dogs-fireworks-anxiety
What's 4th of July without some calorie enhancing dessert? I made this parfait, and cut out Twizzlers twisters to make a few stars. The parfait disappeared pretty fast, with demands of second helping.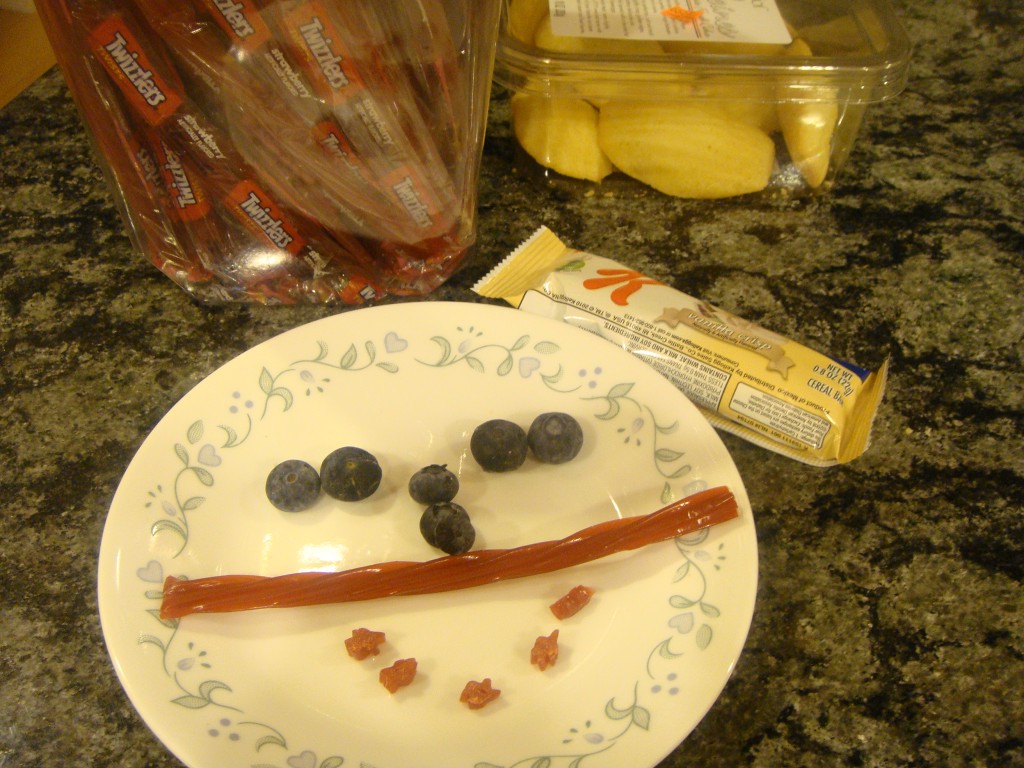 4th July Granola-blueberry Parfait
Author:
Minnie@thelady8home
Ingredients
2 cups whipped cream
1 cup castor sugar
2 twister bars strawberry flavored
2 Kellogg's Vanilla granola bars
1 cup frozen blueberries
Instructions
Whip cream till it forms soft peaks. Add ¾ cup castor sugar and blend well.
Save a few blueberries for garnish, and grind the rest with ¼ cup castor sugar into a smooth paste.
Crumble the granola bars.
Slice the twister bars with scissors to form tiny stars.
Layer a tall glass with cream, blueberry paste, granola bars.
Decorate with saved blueberries, whipped cream and twister bars.
Serve chilled.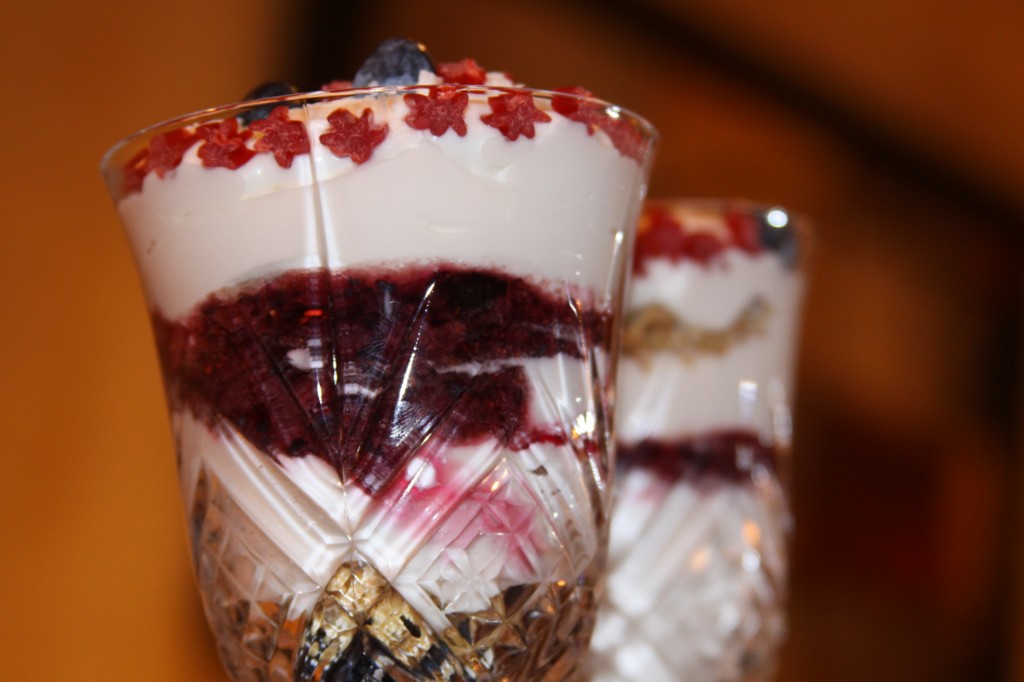 PS: Someone pointed out my dogs look so scared…..an update on that. They are not scared, they are SLEEPY. AFTER they went up and down the stairs for half an hour, and then running around fetching ball in the sun. I woke them up from their exhausted slumber (look at their faces, Marina can't even open her eyes, :D).
Happy 4th All!
http://www.thelady8home.com/2012/09/20/weekend-gala-dinner-extravaganza-party-3/