As I got up today morning, a feeling of lethargy crept in. It's morning of the weekend, and Fridays always come with some anticipation of relaxation.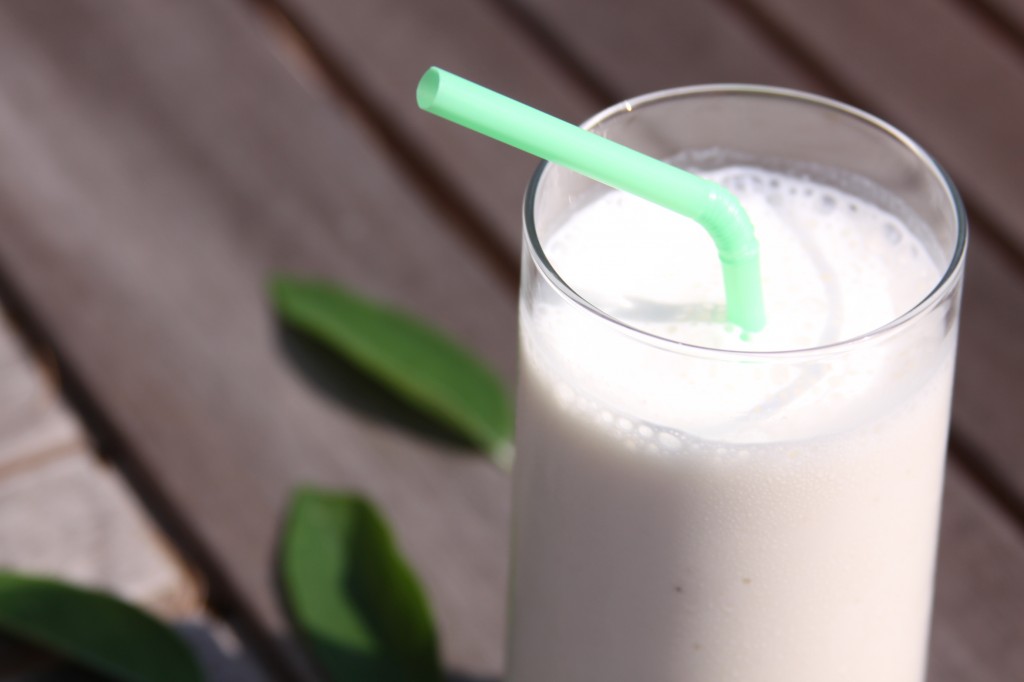 Yet relaxation is possibly the only activity that doesn't fit into our family weekend schedule. Being a Mom and a wife, I can testify that work load actually increases over the weekend. Consider this:
There is almost three times more cooking and cleaning than a normal weekday.
Add to it the weekly yard work that has to have four hands instead of two, or washing the floor that needs heaving of a heavy machine around.
Sometimes we have guests over for lunch/dinner/overnight. Which means more cooking, and even more cleaning – some of which is for china and serving dishes you never take out unless you have guests.
The dogs expect a longer walk, and somehow their internal calendar is tuned in to the fact. So we hardly ever need an alarm to get up at dawn on weekends. We have cold wet noses constantly sniffing and pressing against us to gauge the state of our wakefulness.
If kids play a sport, their games are almost always scheduled on Weekends.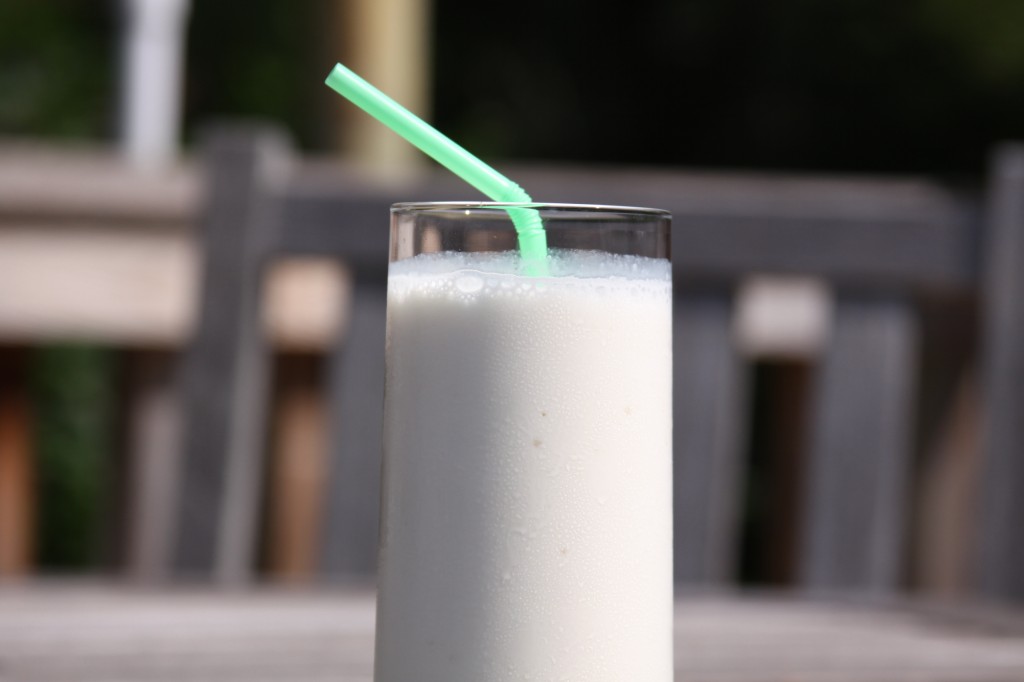 Mind you, I LOVE my weekends, and wouldn't have it any other way. It's exhilarating to do stuff together as a family, even if it means window washing. It's fun, and it's love. But relaxing? No.  Not in a lay-back-read-book-drink-coffee-sleep-when-you-want way.
So Friday morning is possibly the time I find most relaxing. I finish my grocery shopping on Thursday, and try to finish my laundry during the week ( I prefer Mondays, that way I get the whole week to fold clothes, something which is on my forever hate list). I try not to schedule anything on Fridays. That way I don't have to get dressed, put make up on, etc etc. I prefer going out for dinner on Friday night, or have a take out so that cooking is at minimum (though it often doesn't go as planned and I end up cooking anyway).
What better way to start a Friday morning than to have a an easy filling morning breakfast of banana shake?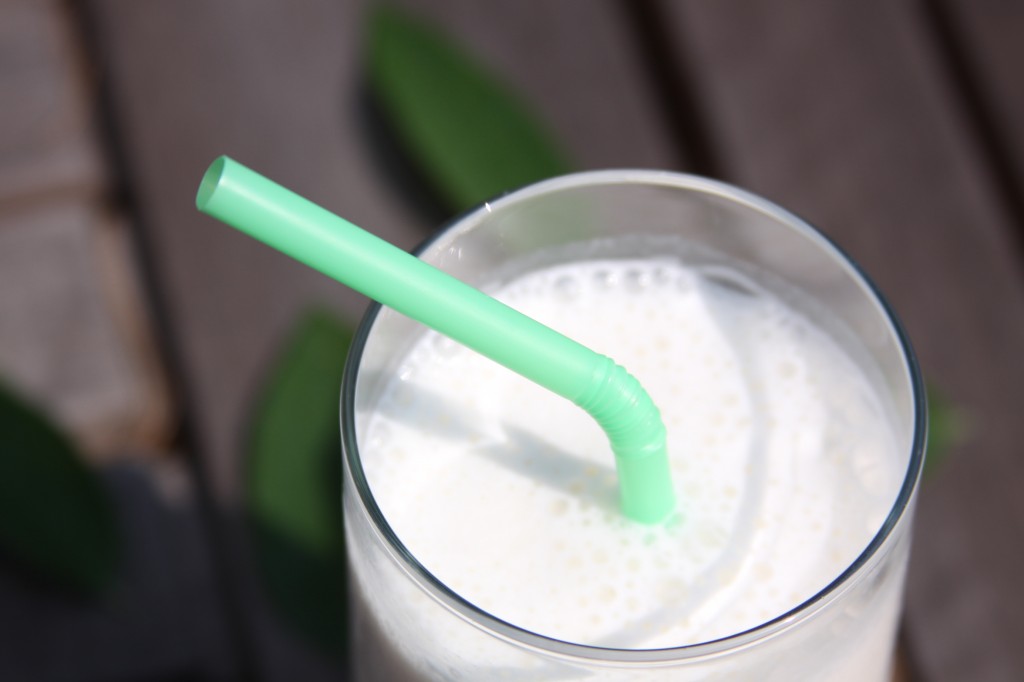 For this shake, I use frozen bananas. Frozen bananas are a great way to store bananas, especially ones that are going bad. As long the flesh is firm enough and hasn't turned black, you can freeze it. You can either peel it, cut it into slices and then freeze, or simply freeze with peel on, like I do.
When I want to make something, I simply pull out a banana, cut it into half with a sharp knife. I use the same knife to take the peel off. I hold the piece, and slice at the peel, separating it from the frozen flesh. The peel is stiff, once you start taking it off, it detaches very easily. Easy peasy.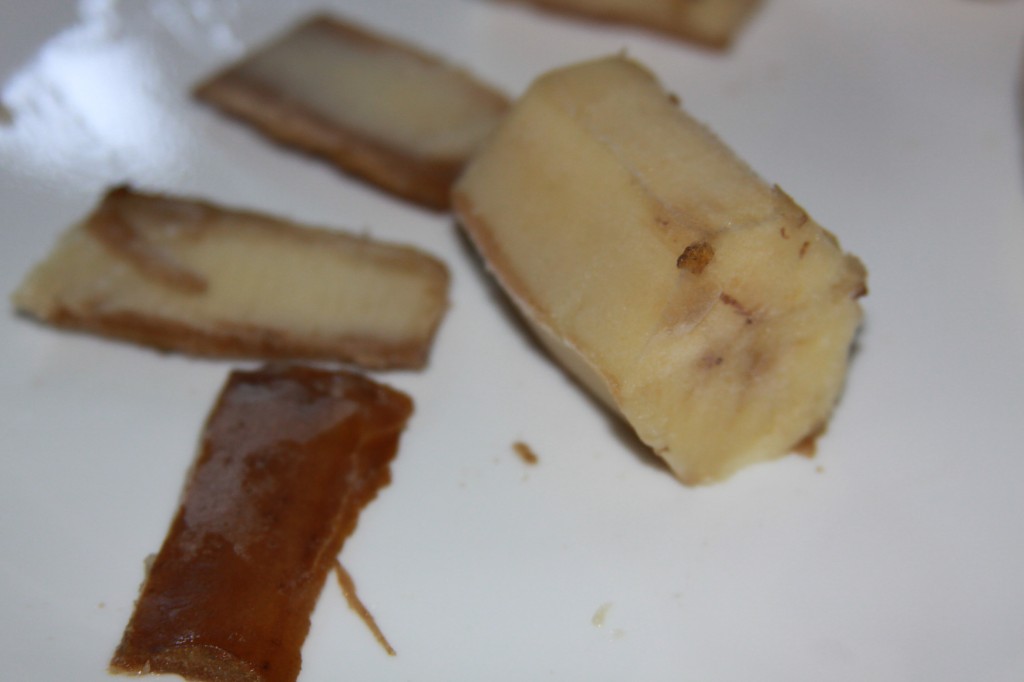 Adding frozen banana has a great advantage. You get the ice-cold effect in the milkshake without having to add any ice. To add some glam factor, I add a dollop of Fat and Sugar Free Vanilla Ice Cream. Ahhh!!! Yummm. Not a drop left.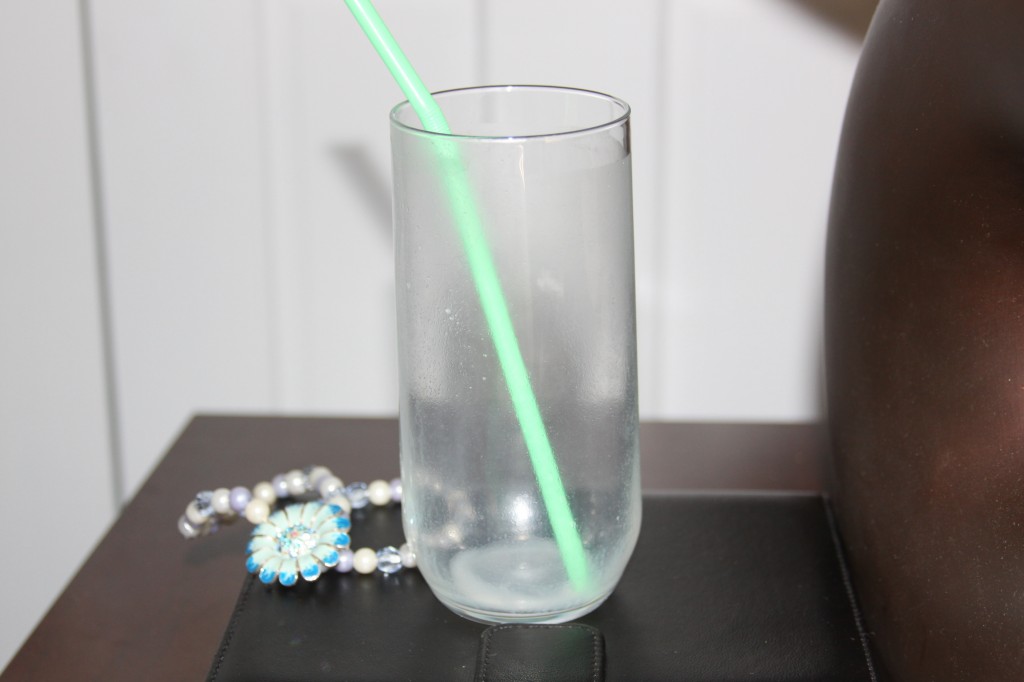 For this recipe, you just need two ingredients: Frozen Banana and Milk. If you want, you can some vanilla ice cream too. I did

)
Author:
Minnie@thelady8home
Prep time:
Cook time:
Total time:
Serves: 1 lazy morning person
Ingredients
1 Banana frozen
1 cup milk
1 big scoop Fat and Sugar free Vanilla Ice cream (optional)
2 drops of vanilla essence (optional)
Instructions
Peel the banana and cut it into bite size pieces.
Put it in a blender with milk, ice cream and vanilla essence.
Blend well.
Pour and serve immediately.
Notes
You can add sugar to taste if you are so inclined. This drink is already high in sugar, so you might want to skip it.
Do you have such quick yumm breakfast recipes? I would love to hear about them.