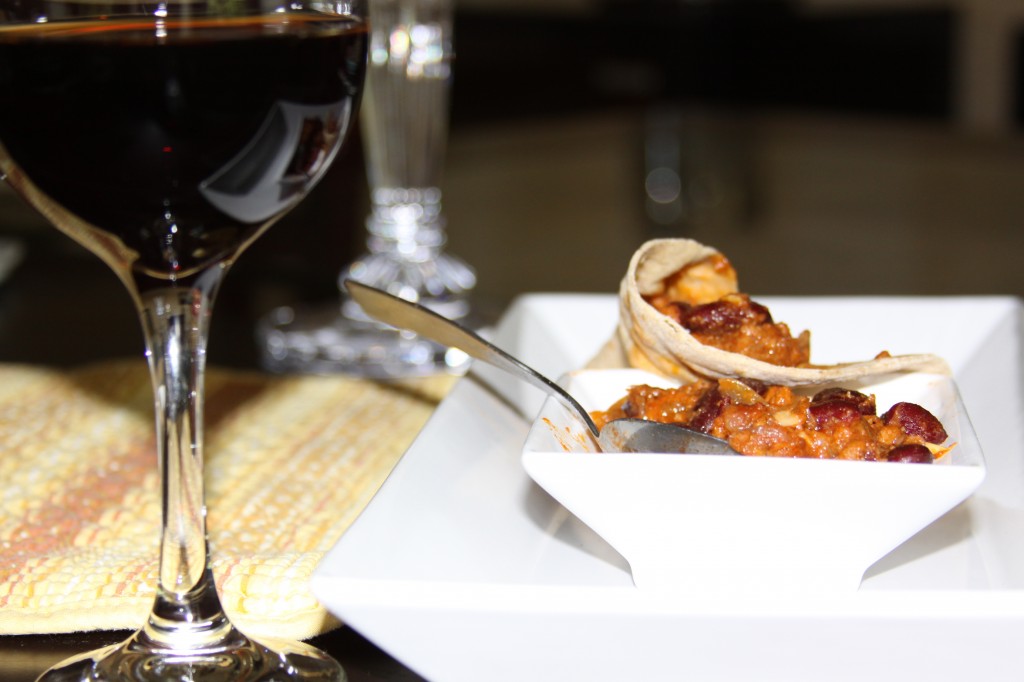 My Father-in-law is one of the most creative cooks that I have ever met. He started cooking for himself when my Mother-in-law passed away about 15 years back. Like all 'good' Indian wives, my Ma-in-law took care of Dad's every need. When she succumbed to Breast Cancer all of a sudden, he was left adrift like a sailboat without a rudder in the middle of the sea. It was a very hard walk for him. It was just not the loneliness. It was also dealing with the immense dependence he had on his wife. It can be an extremely overwhelming journey, especially for a man who has been brought up with every chauvinistic value available to mankind.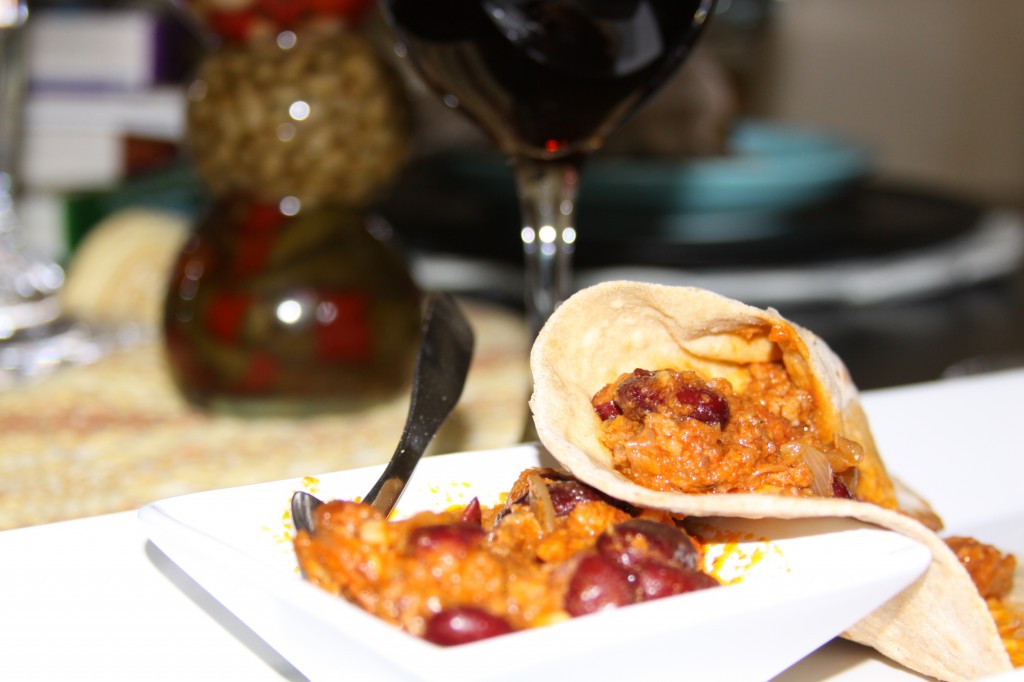 To unlearn all that, and then to pick up the sails to navigate the boat can be a very tough job. He did all that and more. Not only did he learn to look after himself with aplomb, he learned to cook from scratch, and discovered a passion. He does not even realize that he is a true original recipe developer. He works with his spices, observes cooking methods of people, integrates new components and takes pride in having a very distinctive style of his own.
Though my Mom is a fabulous cook too (and I possibly have inherited some of her great cooking genes) but I credit my Father in law with the passion that I have developed over the years to create signature dishes of my own. Having picky eaters help. Only the best pass the table salt test, so it's a constant war to innovation, a struggle to find variety with limited ingredients. My husband though, remains my greatest champion, and I love him to pieces.
When Dad is visiting us, it is literally a food fest. We both love to cook, and it's a long discussion on menu that often fill our days. When he is back in India, often, Dad calls me up and we discuss recipes, what he has discovered lately, and how he has created something which he loves. So when he asked me to try cooking kidney beans with ground goat meat, I knew I had to try it. My Mom cooks chick peas with ground goat meat and it's a fabulous preparation, but I had never tried kidney beans with ground meat.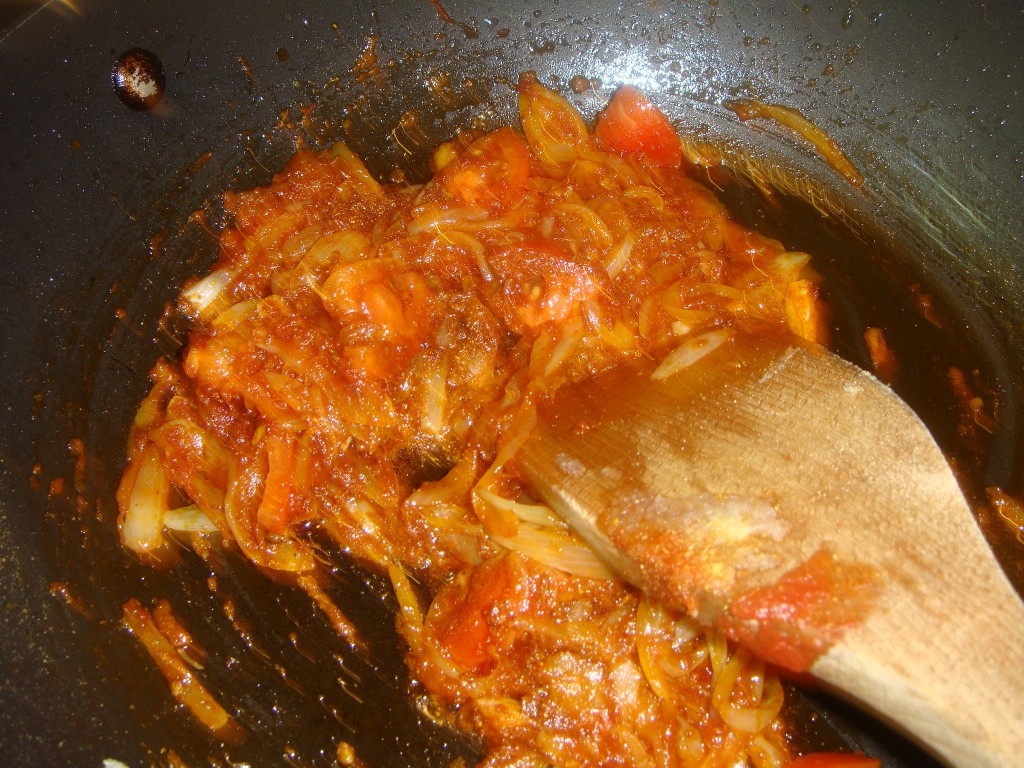 I dug into the freezer only to realize I didn't have any ground goat meat, but I did have ground turkey. I know that in US, chilli is cooked much in the same fashion, but I have never eaten some because I don't eat beef.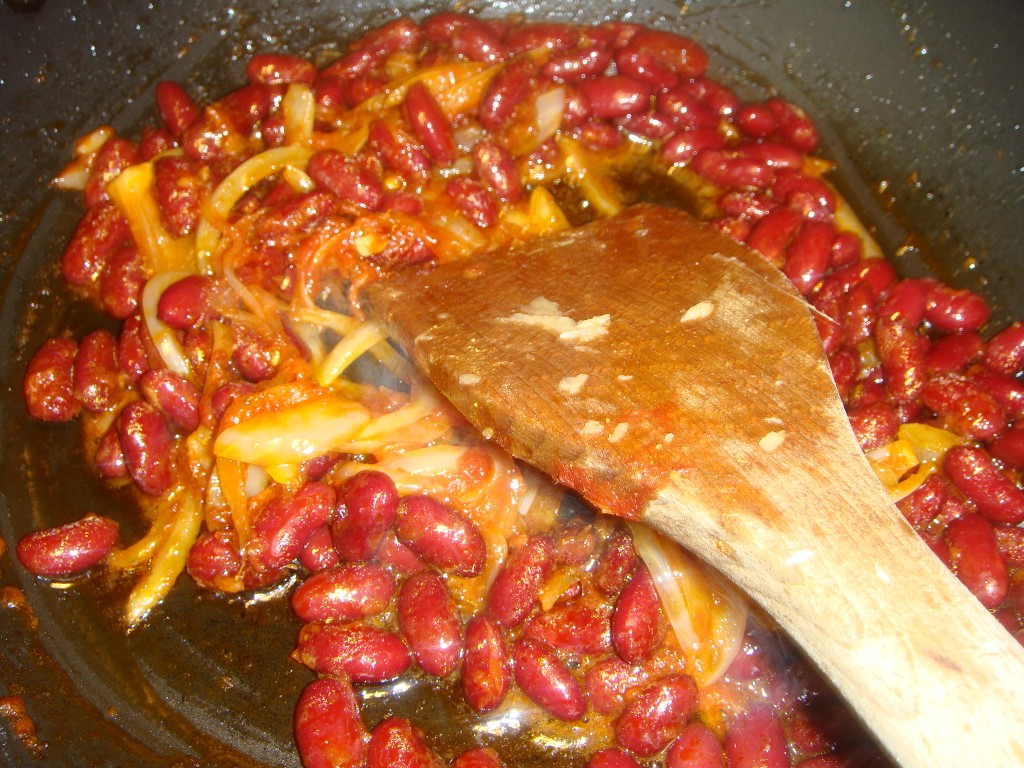 I treated it fairly simple. I cooked the beans and the turkey separately, but I kept the gravy base for both more or less same. Question is, why separately? Because ground meat cooks faster than beans, and needs to brown. Kidney beans too need to soak in the gravy by themselves for a while. It's easier to achieve this if you cook them separately.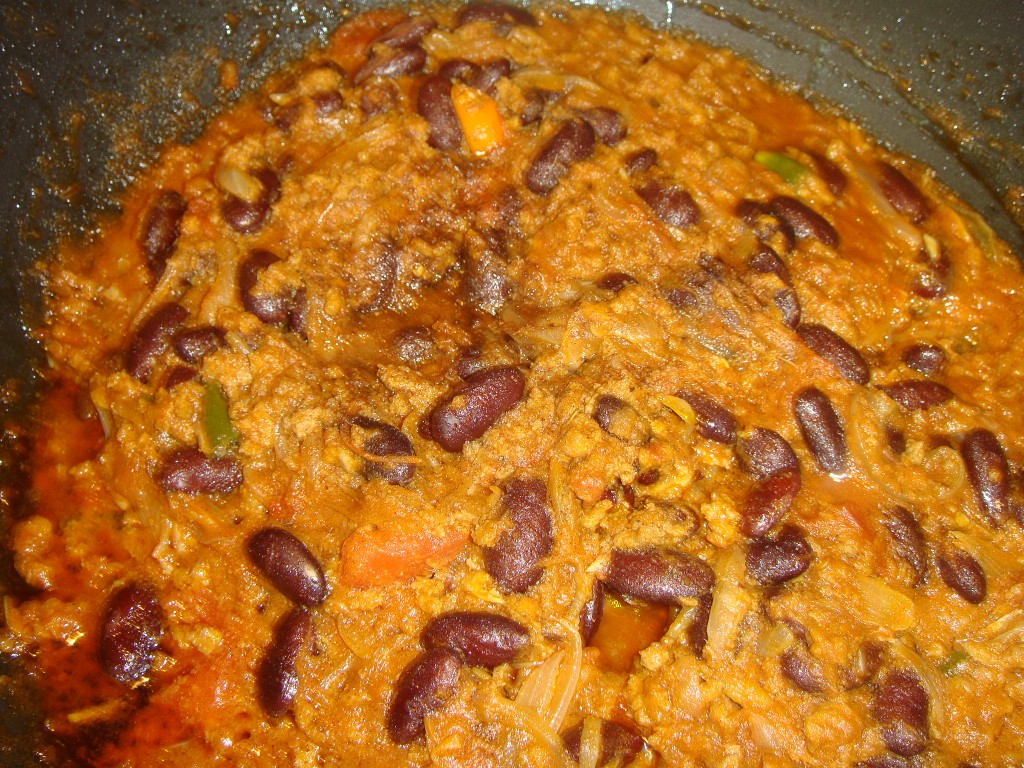 To give it a little different touch, I used two very distinctive Indian masala (curry powders). Chana masala powder and Meat masala powder. You can buy both at any Indian grocery store in your locality. But even if you skip these, the dish will still be one amazing eat. I can guarantee that because my Father in law does not use any of them in his kidney beans – ground meat gravy.
Might I say this turned out to be one the best dishes ever to come out of my kitchen? It was that delicious. I can't wait to make it again.
Kidney Beans with Ground Turkey
Author:
Minnie@thelady8home
Ingredients
2 Big Onions sliced fine
1 cup ground turkey
1 cup kidney beans
2 tbsp. tomato paste (or puree)
1 tbsp. ginger garlic paste
1 tsp coriander powder
1 tsp cumin powder
1 tsp cayenne pepper (red chili powder)
2" stick cinnamon
2 cardamom pods whole
2 cloves
1 bay leaf
4 Thai green chilies or 2 jalapeno
½ cup coriander leaves for garnish
2 tbsp oil
Optional:
2 tsp chana masala
1 tsp meat masala (I use MDH brand)
Instructions
Divide all spices into two equal parts - 1 part for beans, the other for ground meat.
Beans
Soak the beans overnight and boil them with 1 tsp salt and enough water till they are soft. Alternatively, you can use canned kidney beans too.
Heat oil in a deep pan (that has a lid), and fry half of onions.
Add ½ tbsp ginger garlic paste and 1 green chili
Now add half of each of these spices: cumin, coriander, cayenne, chana masala and meat masala.
Stir for a minute, then add tomato paste.
Stir in the beans and cook for 5 minutes till oil starts leaving sides.
Transfer to a dish, clean the pan and get ready to cook the meat.
Ground turkey
Heat oil and add onions.
When they start turning golden, add meat.
Repeat step 3 to 5 from above.
Stir and fry the meat till nicely browned.
Add 1 cup of water.
Cook till the meat is fully cooked.
Add back the kidney beans.
Stir both of them together on high flame for 30 seconds.
Add cinnamon, cloves, cardamom, bay leaf.
Lower the flame, and cover.
Cook on the sim for 10 minutes. Add a little water if needed.
Uncover, and check the gravy. It should show oil leaving sides.
Pop in rest of the green chilies.
Garnish with coriander leaves.
Notes
Serve rolled in a tortilla, with rice, naan or bread. We had it with wheat roti.
This post is linked to Terrific Tuesdays