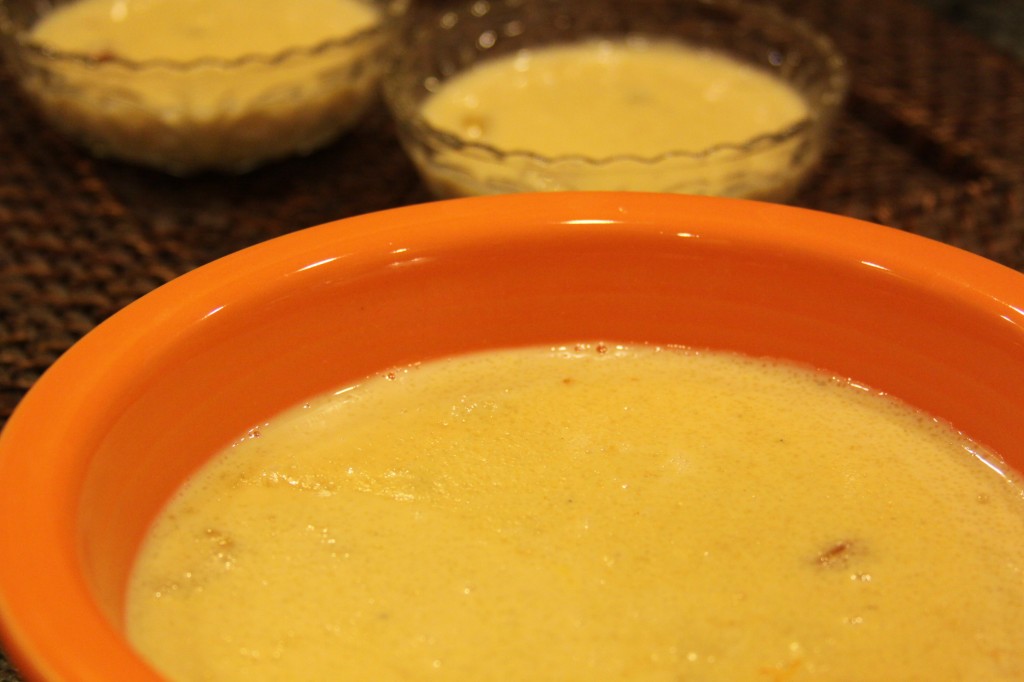 First, I missed you, all of you. Blogging, writing, posting, clicking pictures – all of it. For full one week. I did try to visit some of the blogs, but missed out on so many that I normally make sure I visit. I missed all of my awesome blogger friends. But now I am back, and don't intend to vanish for a while. Plus I'm going to do as much catching up as I possibly can.
All this vanishing was done for a worthwhile cause. I had loads of family and friends visiting, and though my blogging did take a back seat, my family and friends took the front ones, and what a fabulous ride it was. Literally!
My husband's first cousin came over for a weekend visit with her family the first weekend of August. We had a blast. It was crazy busy, but it was a good kind of busy.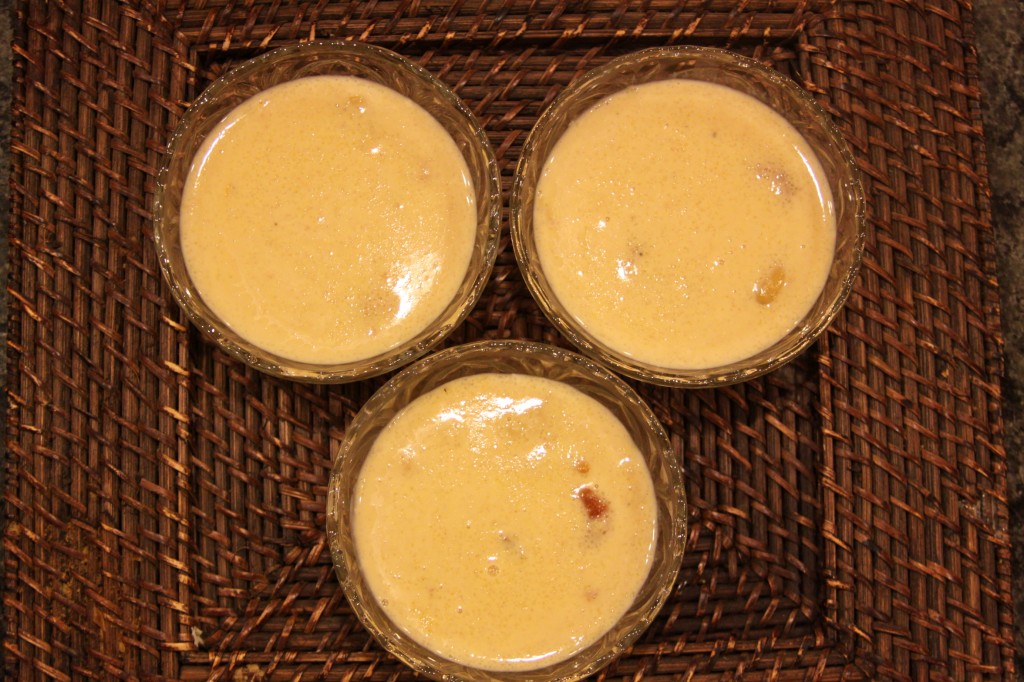 I love having people over. Kitchen is not a drudgery any more, and most chores don't look so hard when you have someone to chat with while you are at it. Making plans ahead of the time also means goal oriented work schedule. It helps when kids get along famously too.
We Indians take our cousin relationships pretty seriously. First, and second cousins are as good as siblings as far as relationships go. So all first and second cousins, and even third cousins are considered brothers and sisters, with blood ties pretty thick. An elder brother is addressed as 'dada' meaning big brother, and elder sister is 'didi'. The term 'dada' and 'didi' bestows a hierarchical authority  to the child in that role, significantly increasing his or her powers of lording it over the younger ones. My 9 year old is the youngest in the family, hence resents the fact EVERYONE is a 'dada' or a 'didi' to him, and he can't lord it over anyone.
My sister-in-law has two young kids aged 6 and 2.5 years. Obviously, my son's joy knew no bounds when he found out he was a 'dada' to not one, but two little cousins. Finally his time to lord it over someone had arrived. But being elder does not mean you only get to bully the young ones. It's also a matter of great responsibility, of taking care of the younger siblings. My little one has a big heart where that is concerned. He was an epitome of what a big brother should be. He was the perfect gentleman, taking care of his two little cousins and making sure they were comfortable and entertained. He even made them breakfast ( cereals and milk, even checking whether any of them had any milk allergies). He did become competitive when it came to playing, but he made sure he didn't hurt his little cousins. I was so proud of my little 'dada'.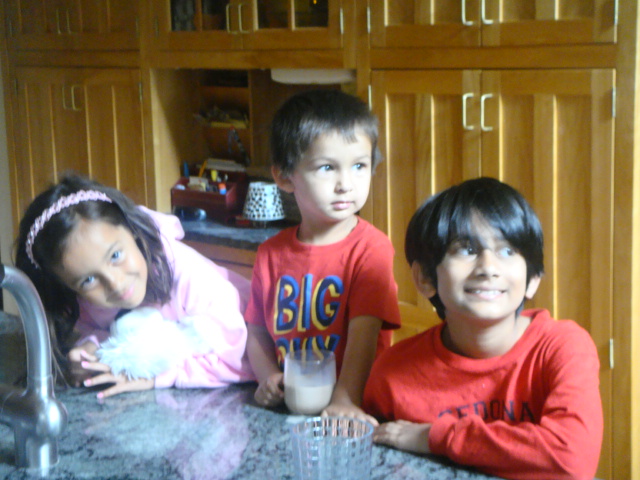 We have a beautiful festival called 'Rakhi' in India, that marks the bond between a brother and a sister. The sisters tie a silk thread or a bracelet on their brother's wrist and wish for their long life and well-being. The brothers on their part promise to cherish and protect their sister's life long. Most people take this bond very seriously. Sometimes even unrelated people become bonded in a brother-sister relationship through this sacred thread ceremony.I myself have some fabulous brothers who have been by my side like a rock at various stages of my life, and their well-being has always been very important to me.
This year, rakhi was on Thursday, August 2nd. My husband's sister makes sure to send beautiful rakhis every year, but she misses out on being here personally. As a result, most years the boys tie their own rakhis. With my cousin sis in law here, the timing was perfect to have the little sister tie 'rakhi' to her older 'dadas'.
Obviously, the occasion calls for some sweet nothings 🙂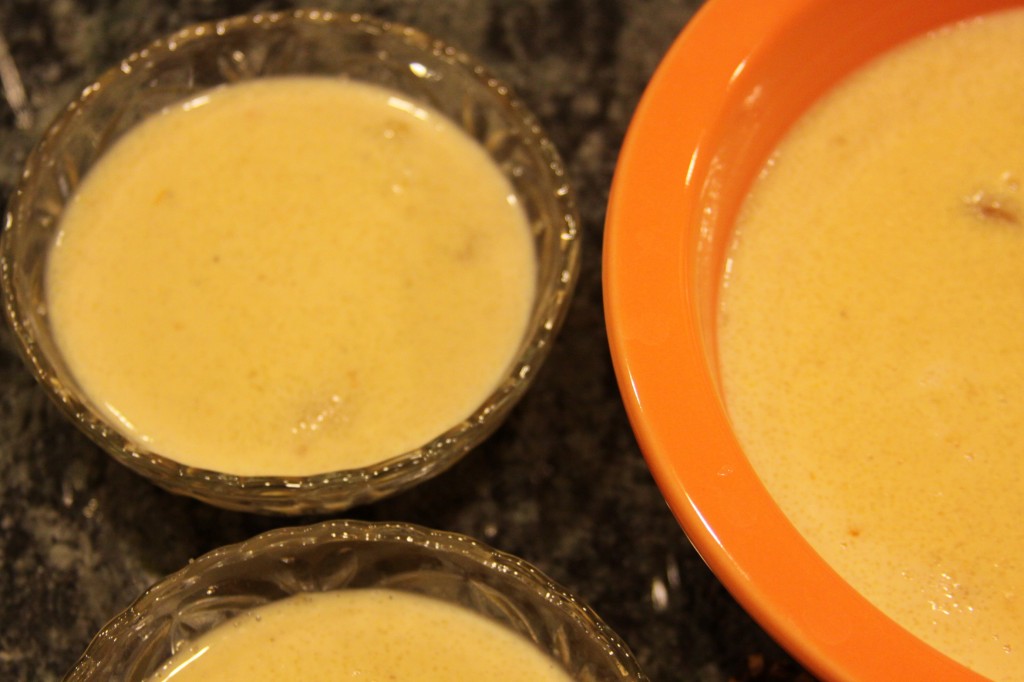 I am more the savory kind of person, and I love cooking spicy food. Once in a while, I do whip up some sweet concoctions, and I prefer easy ones. Today I bring you Semolina pudding, a sweet awesomeness straight from my Ma's kitchen. "Shuji', pronounced as 'Sh-oo-jee', is the bengali word for semolina, and payesh is 'pudding'. It's easy to make, takes about 10 minutes and is absolutely delightful to eat.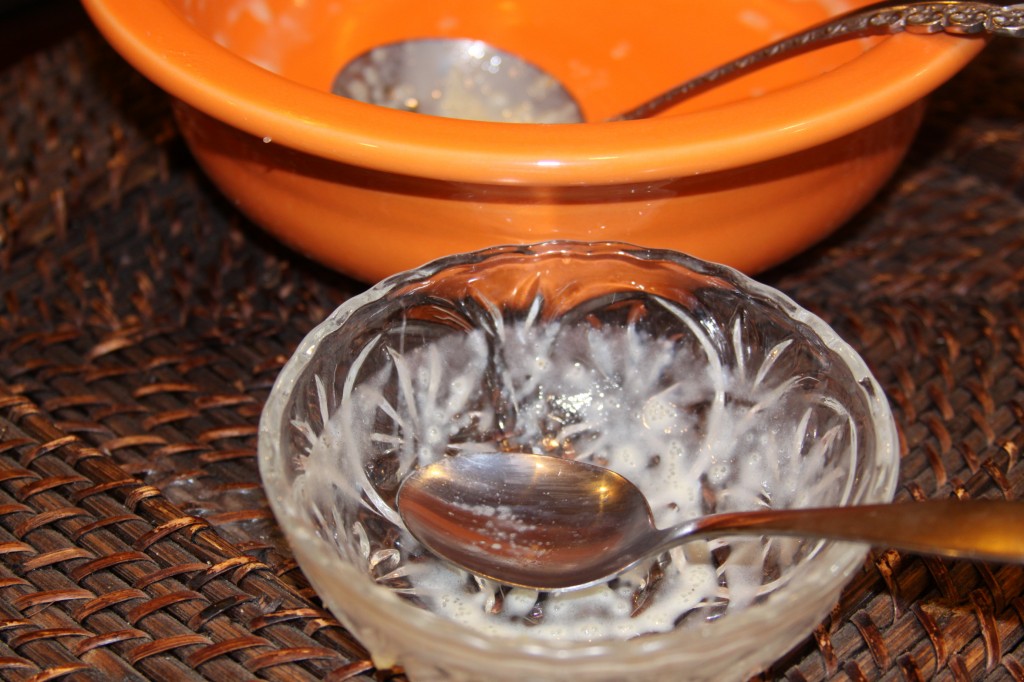 'Shujir Payesh' - Bengali semolina pudding
Author:
Minnie@thelady8home
Prep time:
Cook time:
Total time:
Ingredients
¼th cup Semolina
2 cans evaporated milk
1 cup whole milk (if required)
1 bay leaf
½ cup sugar (adjust to taste)
5 pods cardamom powdered
½ cup cashewnuts
1 tsp almond flakes (optional)
1 tbsp raisins
few strands of saffron (optional) soaked in 1 tbsp warm milk
1 tsp ghee (clarified butter)
¼ tsp rose water
Instructions
In a deep heavy bottomed pan, bring evaporated milk to boil.
Add cardamoms.
Simmer for 10 minutes.
In a separate pan, heat 1 tsp ghee, and fry bay leaf and the cashews till golden.
Once the milk is boiling, lower the flame to simmer, stirring constantly.
Transfer the cashews into the milk directly from the pan, along with the residual ghee. Discard the bay leaf.
Add raisins.
Now add semolina. Keep stirring till the semolina looks nicely cooked and the pudding looks creamy but not too thick. It should be of liquid consistency. Add hot milk if the consistency looks too thick.
Add sugar and rose water, and cook for 1 minutes.
Take it off the heat, garnish with saffron strands in soaked milk.
Serve it hot, or chilled.
Notes
This is an authentic Indian dessert. You can find most ingredients in Indian Stores or even large departmental grocery stores like Wegmans. This is also a comparatively healthy dessert, rich in iron, selenium, dietary fiber, protein and calcium.