It's already weekend. The week flew by quickly with all the winding up work taking up most of my time after a whirlwind of friends and family visit. It's amazing how days can run into each other. The school is due to open the following week after next, and before we blink the summer will be over.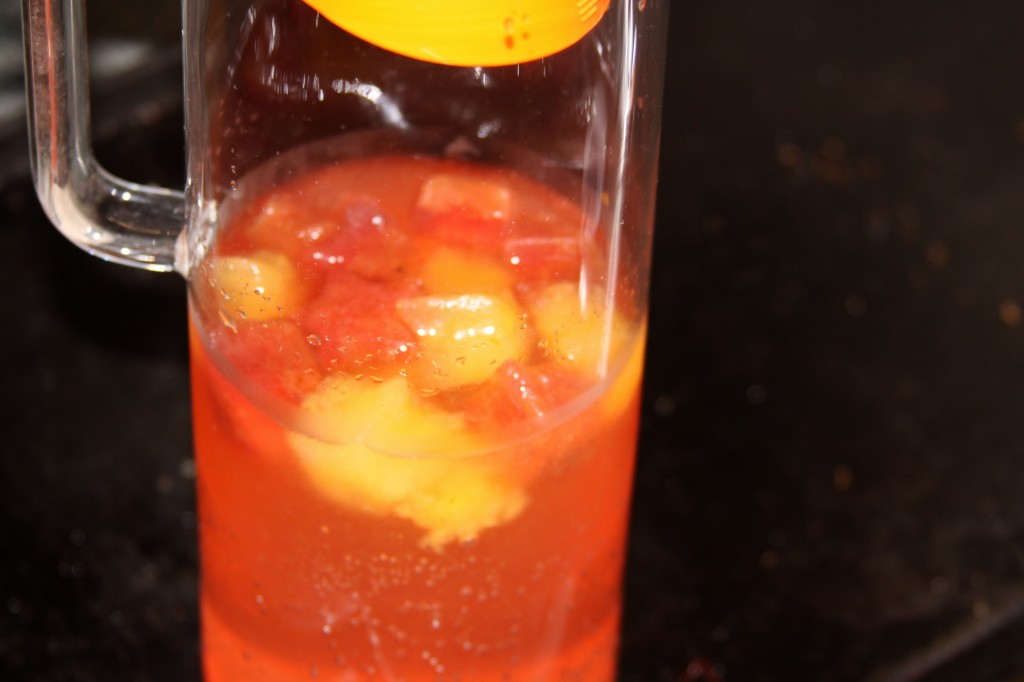 I made this amazing drink sometime during all the entertaining that I was doing and it was a huge hit. I saw this on someone's blog. Hit me with a bat, but I can't recall where I saw it to save my life. Googling didn't help either. So here I am with the recipe, and if any of you know or saw it on a familiar blog, please let me know so that I can give due credit.
Also, I am not sure how that drink was exactly made, but my version is pretty simple. I often have left over bottles of juices – cranberry, raspberry, mango, orange etc etc. Most of the bottles get thrown out when getting replaced with new ones with some juices still sitting at the bottom.
I poured these into ice moulds and froze them. Added them to a tumbler and poured Sprite over them. Viola! A refreshing fantastic drink all ready to serve. I apologize for the picture – the juice cubes were melting, and I was running around way too much to get a good picture. I will try to capture a better click next time. But believe you me, the drink is sensational.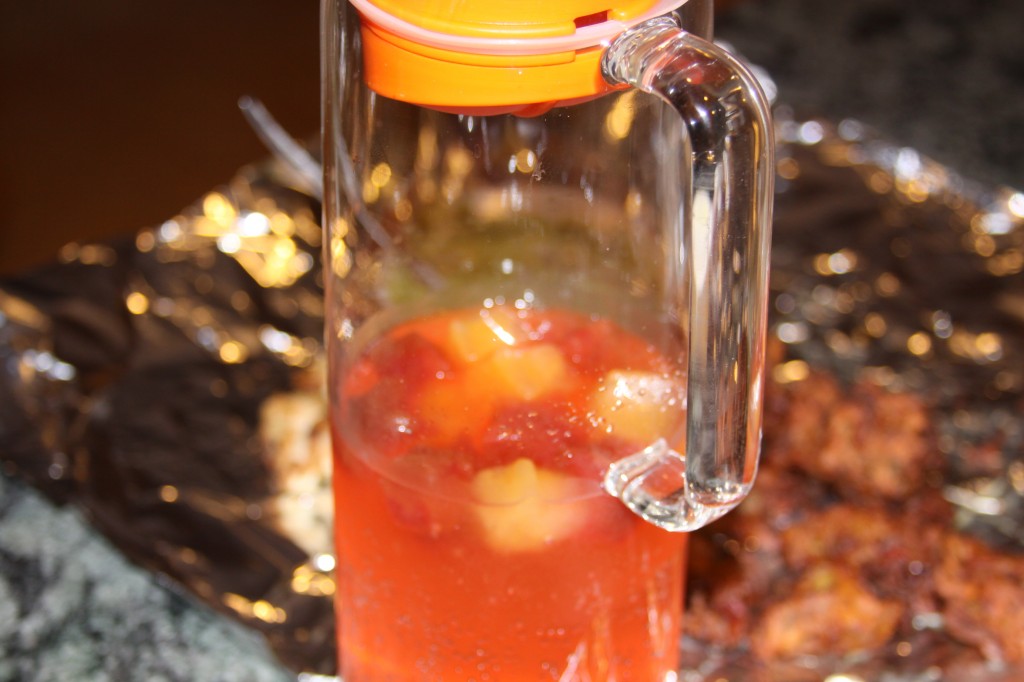 Author:
Minnie@thelady8home
Ingredients
1 bottle Sprite
3-4 different fruit juices frozen in ice cube trays (any kind will do)
Instructions
Freeze the juices in ice trays. I use star shaped trays – they look very pretty floating in soda
Fill a jug with cubes
Pour Sprite over them and serve immediately.
I was awarded 'One Lovely Blog' award by the very talented Laura from Mamamakingchanges.com. Her blog is one of the top 25 eco friendly blogs. Thank you so much Laura, I adore your blog, and I feel so special that you so thoughtfully awarded me this award.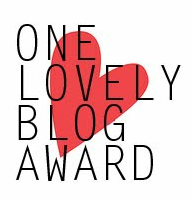 This award calls for 7 random facts about myself. Time to be at my narcissistic best!!!
1) I am board certified Cosmetologist/Esthetician and write for Examiner.com
2) I have been writing less and less about beauty ever since I started writing about food.
3) I am a born dog lover, though dogs don't return the favor necessarily.
4) I used to have very long and thick hair and everyone would predict that my future husband would love it as all men seem to love long hair. Hubby hated it which made me so happy. I never really liked my hair long you see. Ironic no? Much like not appreciating the food on your plate because millions starve somewhere else.
5) I can't go to bed without cleaning my face, ever since I was 15. Great habit I now realize.
6)  A cousin of mine never flushed after he used toilets. One day a tiny kitten fell into it right after he had used it. I rescued it. Washed it, washed myself, and then scrubbed myself again. I have never forgiven him for that. The kitten grew up to be a beautiful, healthy cat and I adored her. Bad cousin. Poor kitten. Poor me.
7) Once I had interviewed cricketer Kapil Dev in for a podcast radio program while working as a RJ. I was so overwhelmed by his presence and that he was talking to me (gasp!) that I blabbered through most of it, making it one of the MOST boring interviews I had ever done. Still, I don't regret it for a single second

D It was a dream come true and a high point of my life. If interested, you can listen to here.
Now that you know 7 random things about me and your life is so much  more richer for it ;p , let me pass on this award to seven amazing bloggers whose blogs are not only lovely, but are so inspiring.
Thank you Laura again for the lovely award.
Happy Weekend!
http://www.thelady8home.com/2012/09/20/weekend-gala-dinner-extravaganza-party-3/