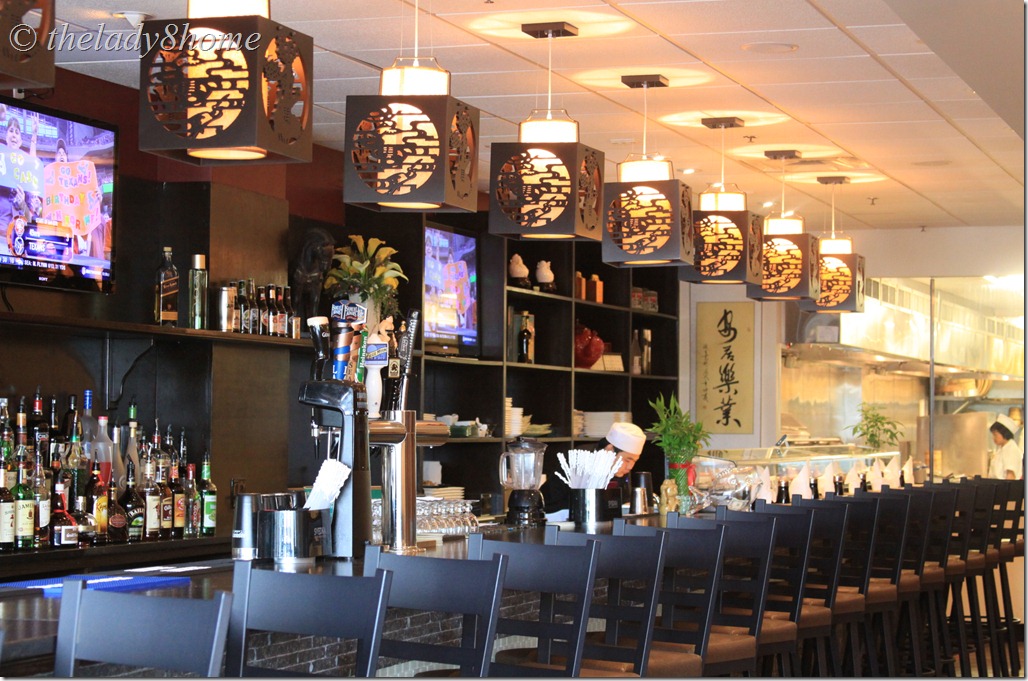 This is my very first restaurant review. It was a bit awkward clicking pictures at random, and I was a bit scared of being told off, but other than the receptionist asking me if it was for any commercial purpose, it wasn't too bad. Phew!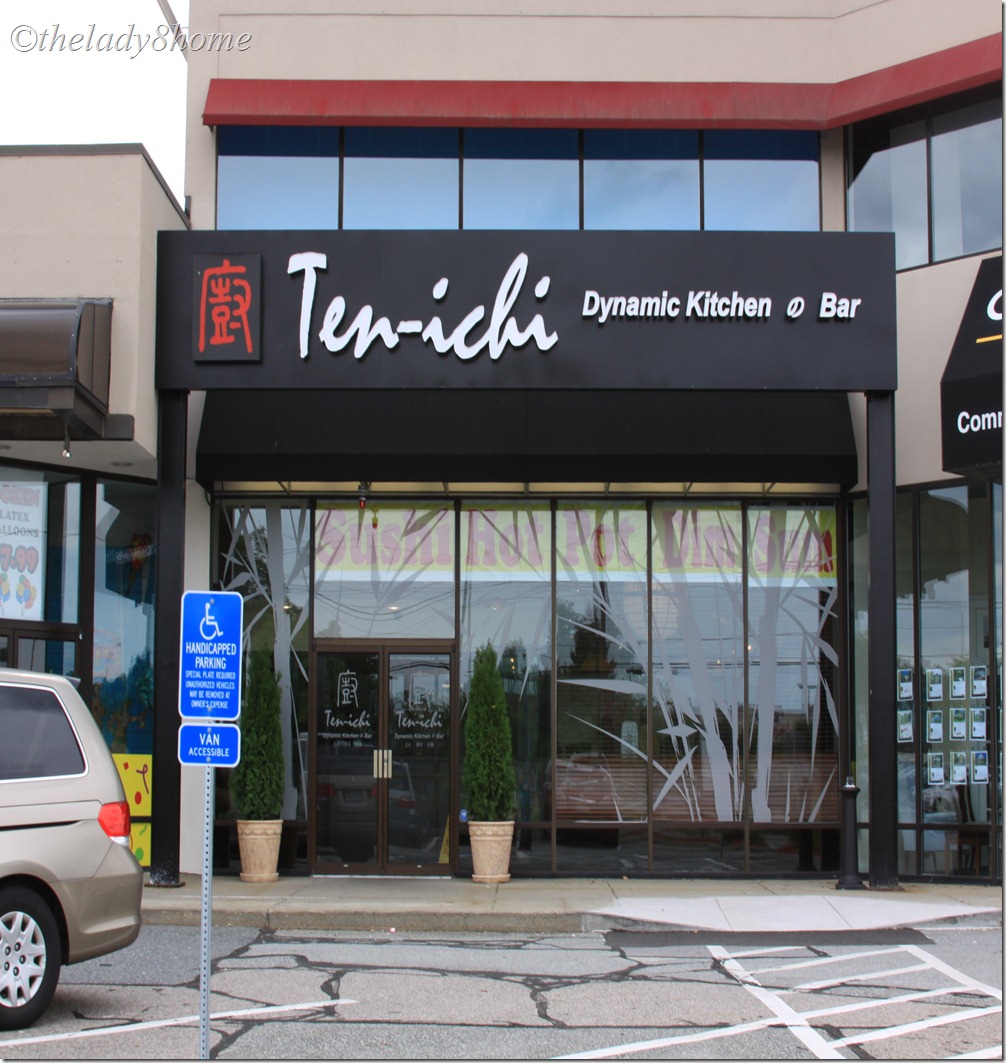 The Lady 8 Home needs to take a break every once in a while. Clicking heels, dangling earrings, cribbing kids, fights over what music to play in the car, some good natured ribbing all round – yes, she does look forward to the break.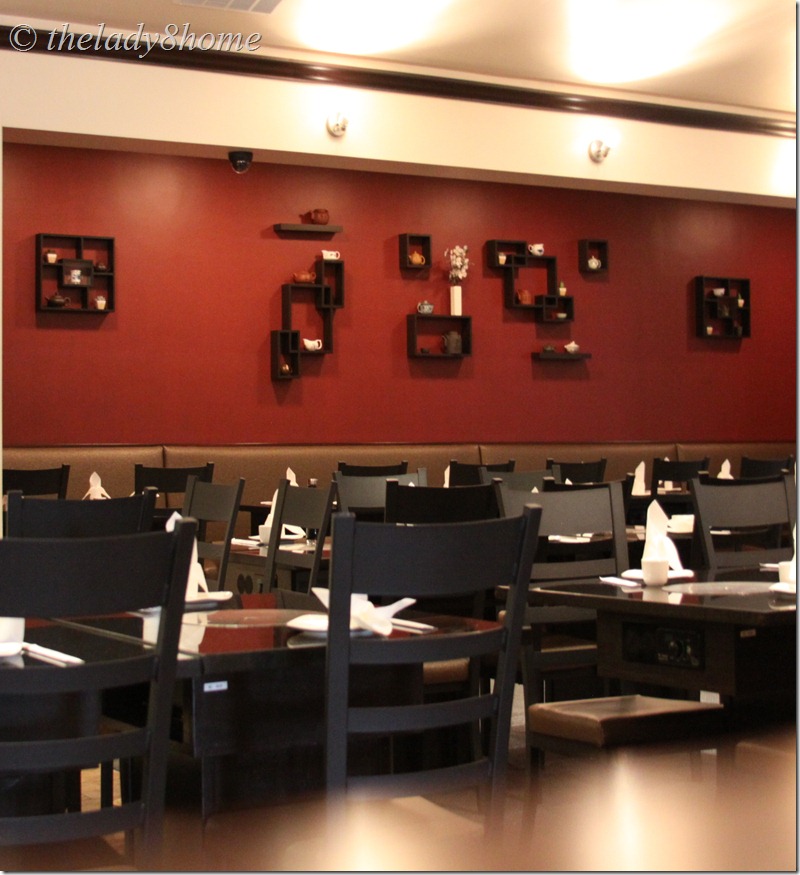 Weekends we often dine out at least once, and we like variety in our food, so it's a constant quest to find something good. South Asian cuisine is always very popular with us because our boys love it too. Ever since we moved to East coast, we have been looking for a good Dim-Sum place that we didn't have to drive all the way to Boston for. We tried a few different places, but nothing really sparked our imagination.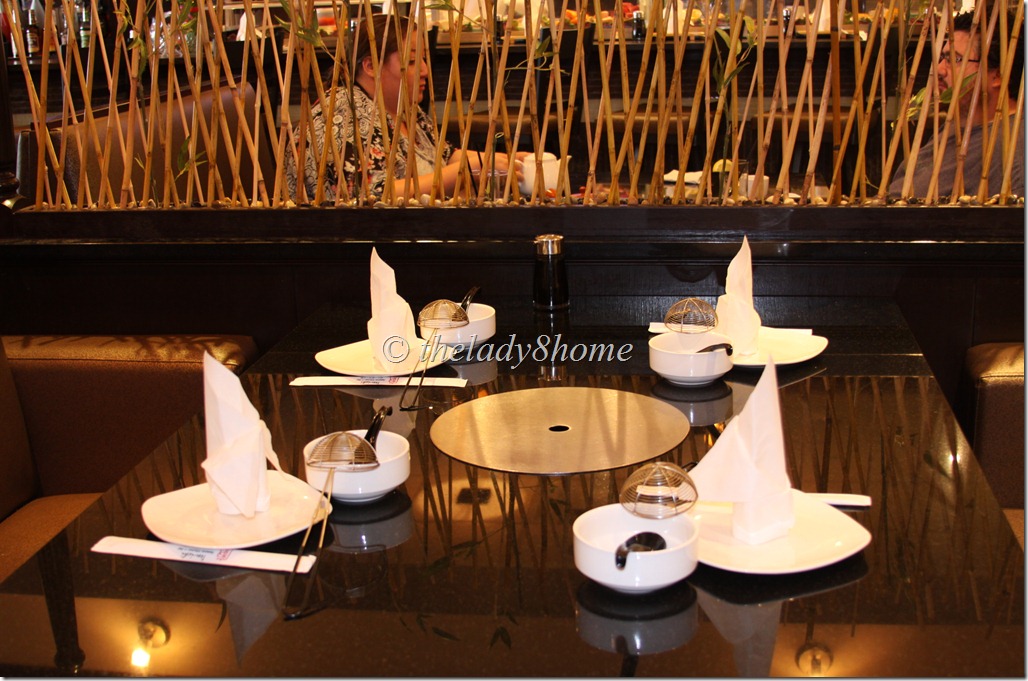 Someone at my husband's work place suggested we go to Ten-ichi in Natick. Around 12 miles from our residence, Natick -a smart suburb of the great city of Boston- is a great city to shop and dine. The restaurant is located in a well populated shopping area of Natick that boasts of some great dining spaces.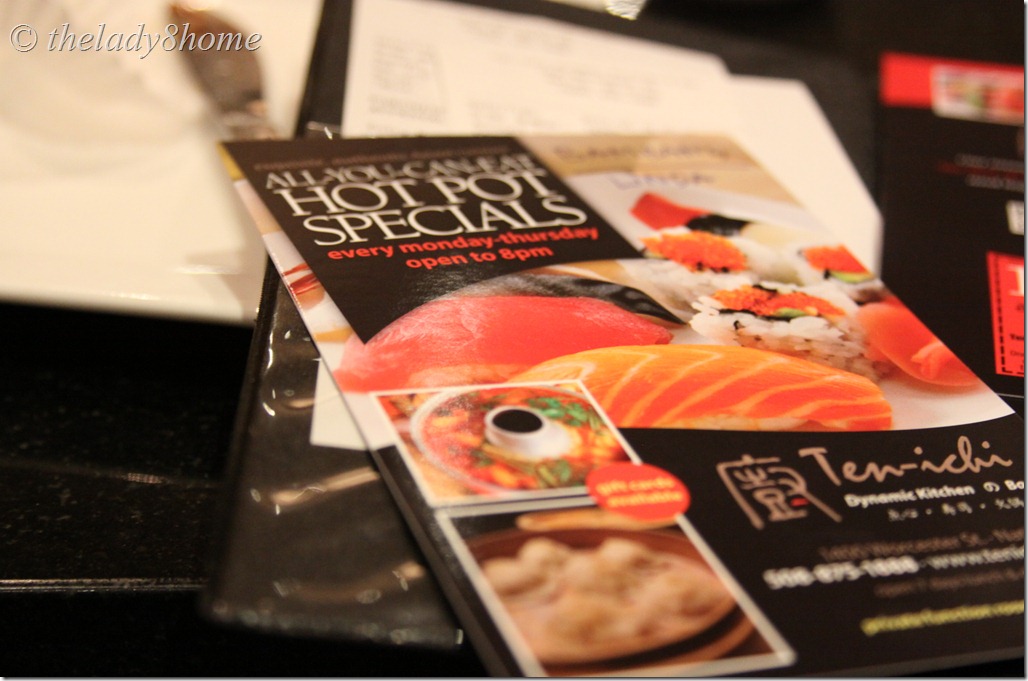 From the outside, it looks kind of small and tucked in. But as we stepped in, I was taken aback by the spaciousness of the restaurant from inside.
The staff was super friendly, and we were seated almost immediately. Our server was very efficient and quite knowledgeable, which made our dining experience very pleasant.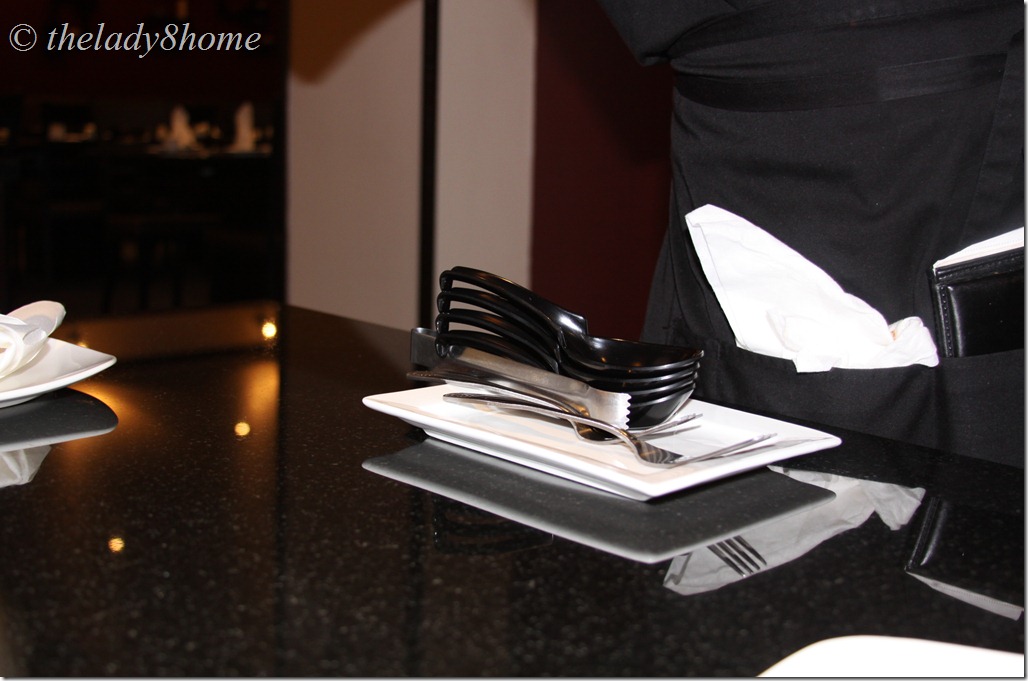 The selection of food on the menu is extraordinarily large. They offer over 100 varieties of dishes beside the Dim Sum menu and they add something new to it every month. The complimentary Jasmine tea was an added bonus.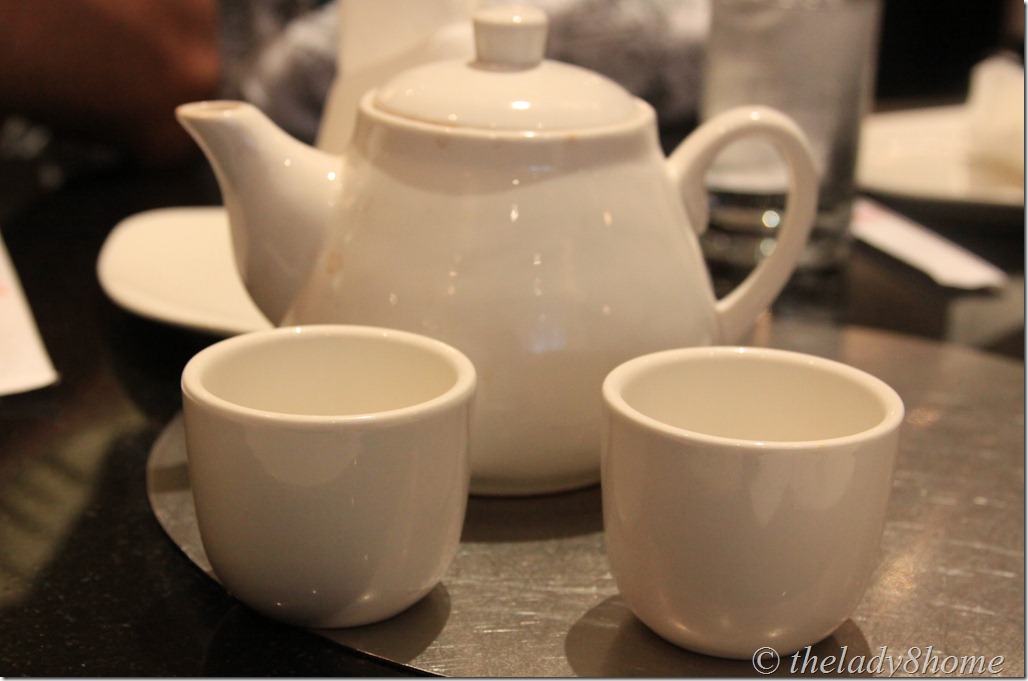 Our server Bambang suggested quite a few things on the main menu, but our heart was set on Dim Sum and we decided to solely order that.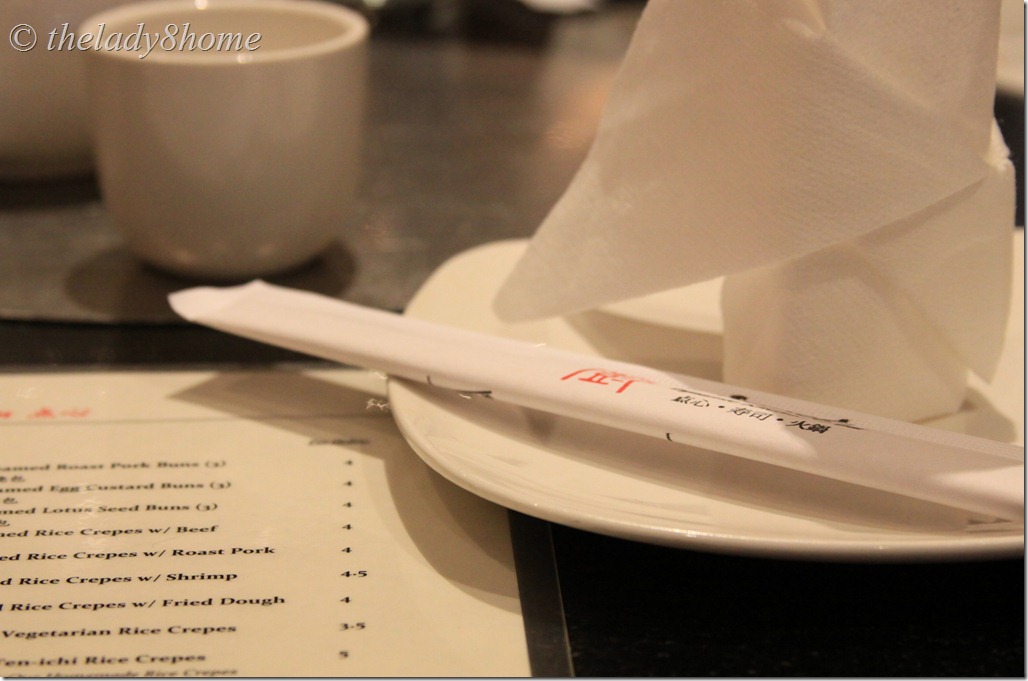 The menu for dim-sum is not that extensive, but there are a few very interesting choices. Besides the regular popular ones like Har Gow and Siu Mai, they serve some house specials too.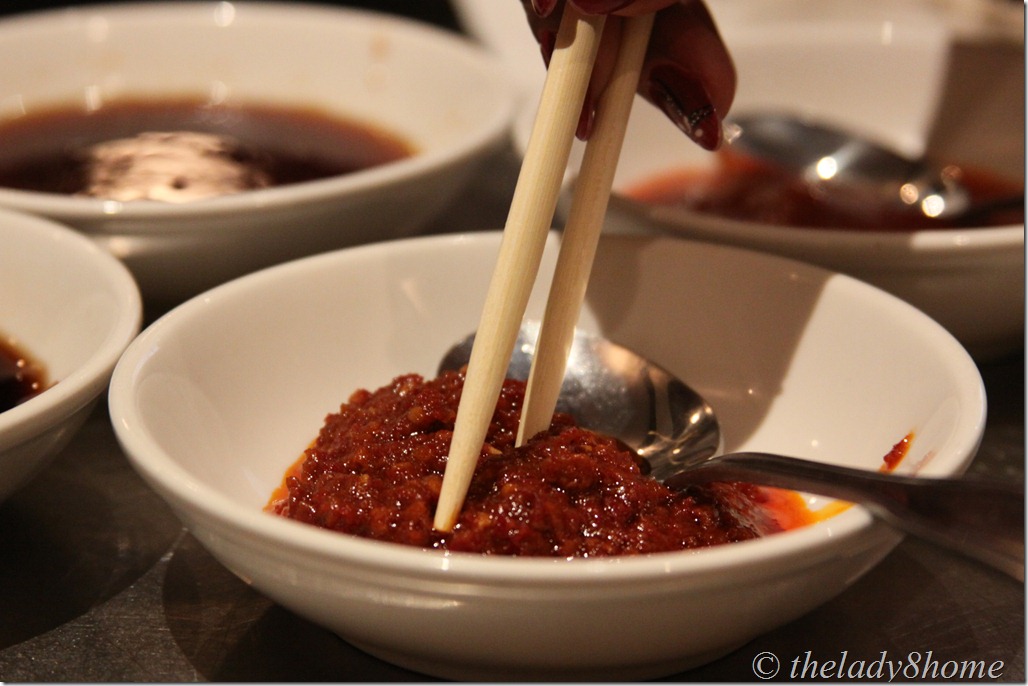 Some items are only served on weekends, and we sampled some. I can definitely recommend making a weekend trip as those were really good.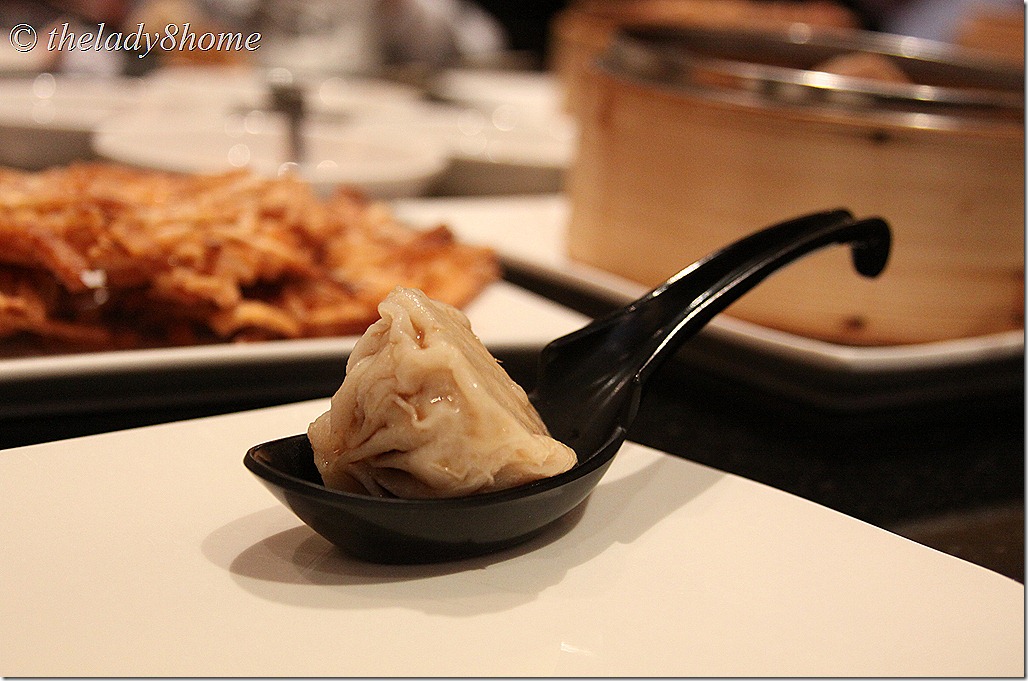 Xiao Long Bao, $8 : Shanghai Style Soup Dumplings Made with Pork
The typical serving size is 6 per plate. The dumplings were smooth and soft.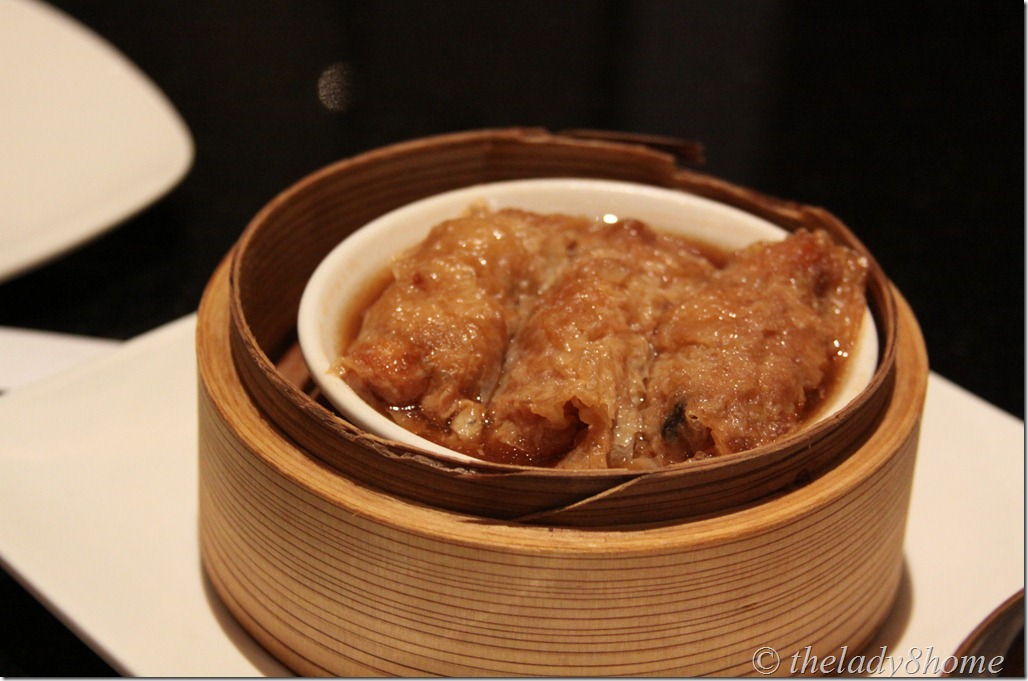 Steamed Bean Curd Steamed ,$4 :A Mixture of Pork, Shrimp, Bamboo Shoots, Black Mushroom, and King Mushroom Rolled onto a Layer of Bean Curd Skin
Serving size 3 piece. I am not a fan of bean curd, but this was pretty good.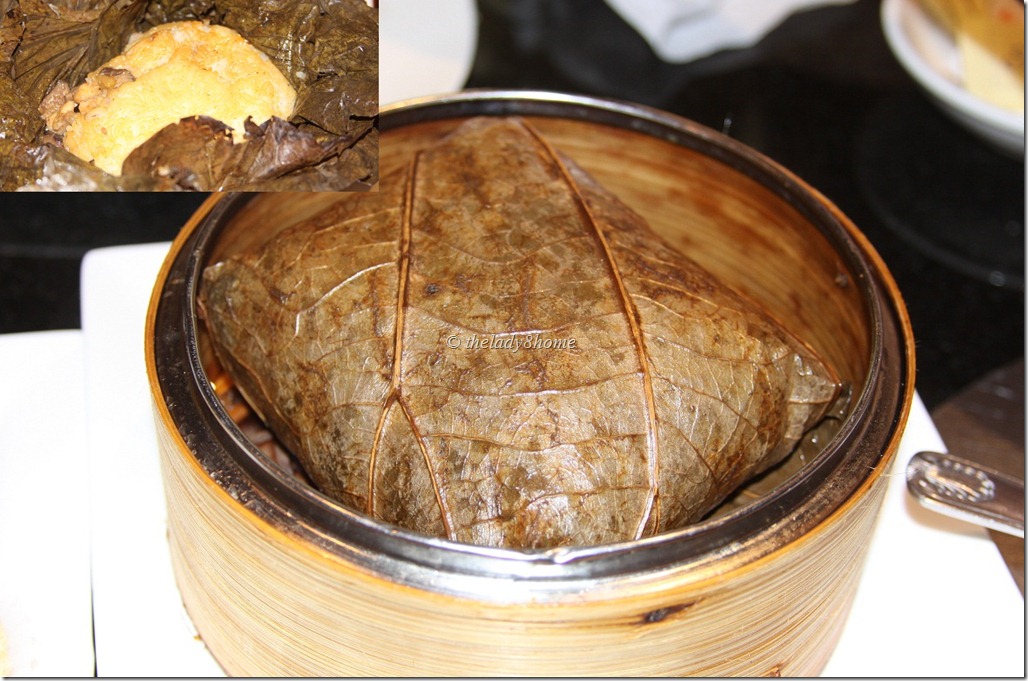 Lotus Blossum Surprise, $5: Steamed Sticky Pearl Rice Stuffed with a Mixture of Chicken, Shrimp, Seasoned Pork, and Black Mushrooms Wrapped with Lotus Leaves.
This was a great dish, the sticky rice flavored just right.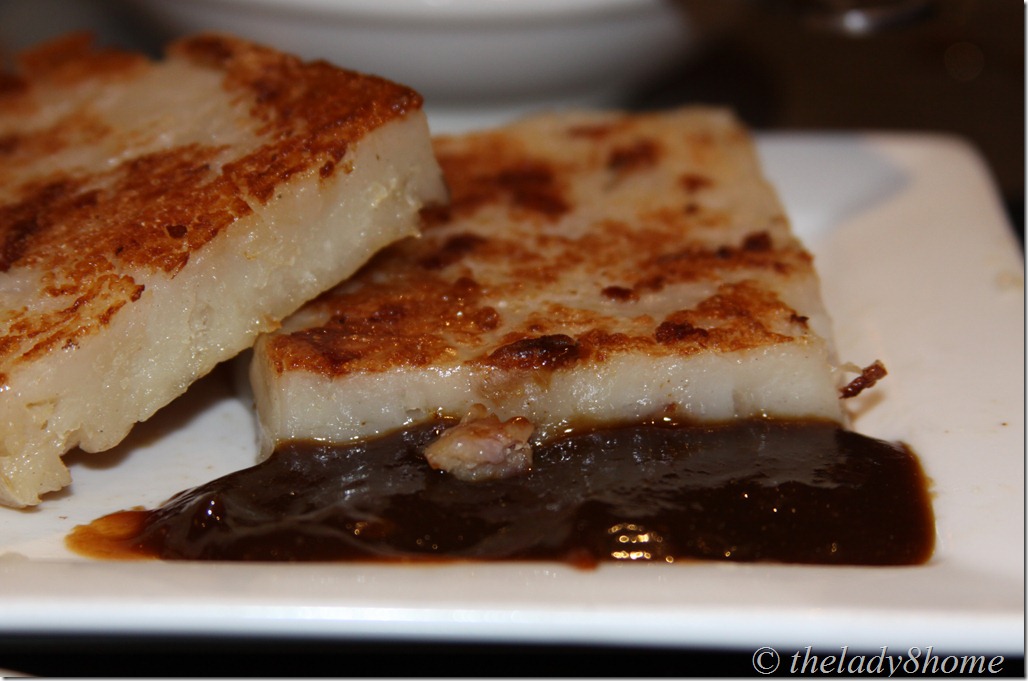 Pan seared turnip cakes served with Oyster sauce, $4
Made with an assortment of seafood, the cakes were a wee bit tough. I liked them, hubs didn't.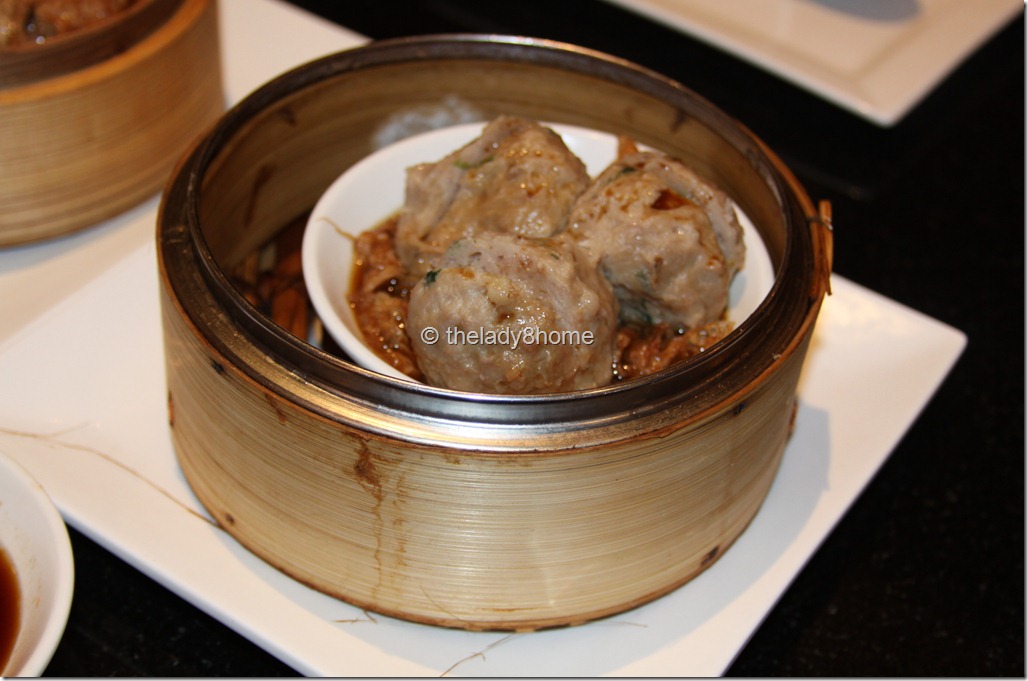 Steamed beef balls: $4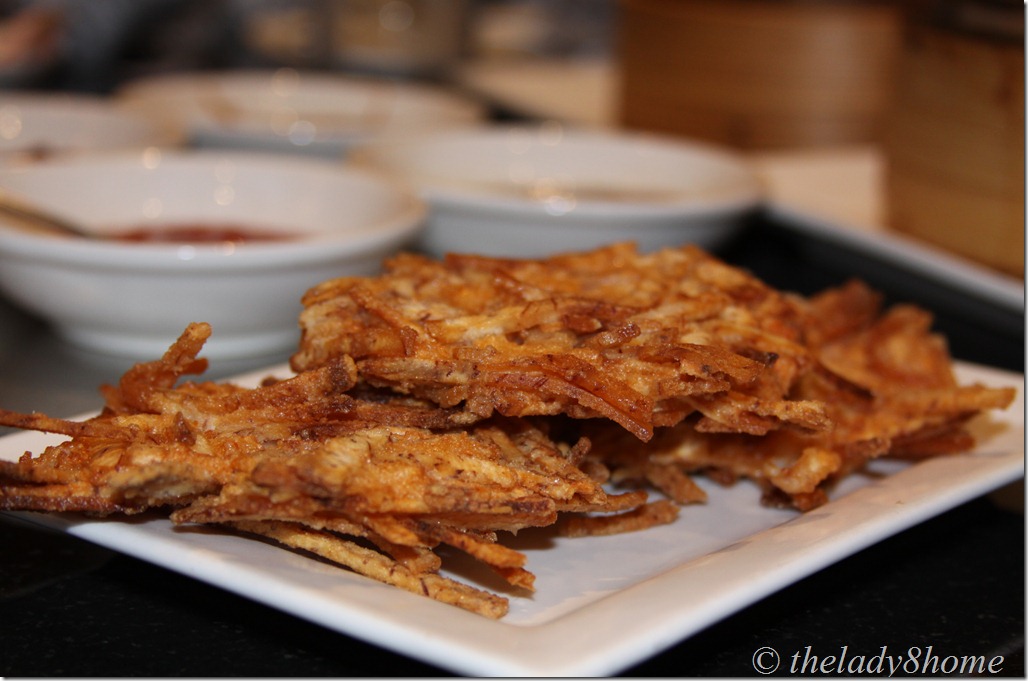 Firecracker Shrimp, $4: (From weekend menu)
Shrimps and potato fritter cakes, this was a hit with the boys.
'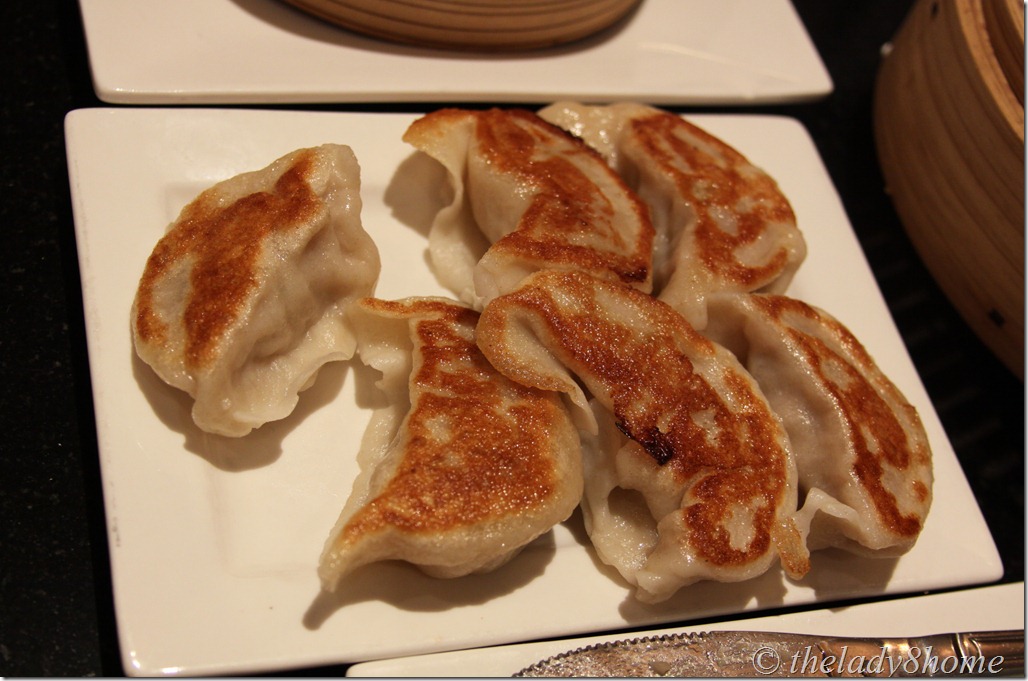 Peking Ravioli, $7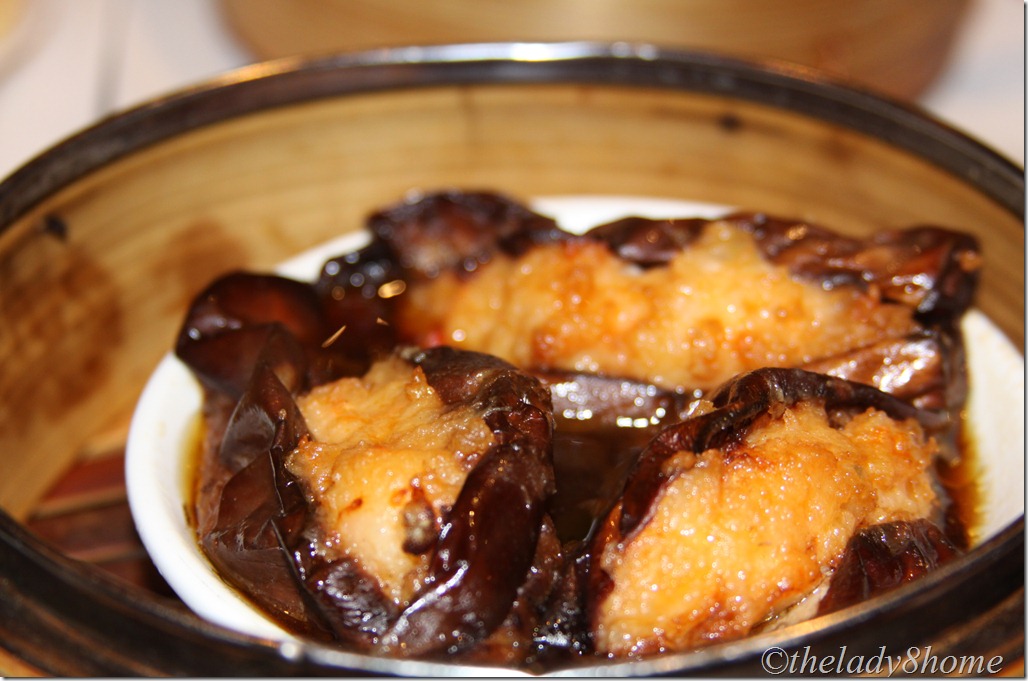 Stuffed Eggplant, $4 from weekend menu.
The eggplant was soft and succulent but I wasn't too impressed with the filling.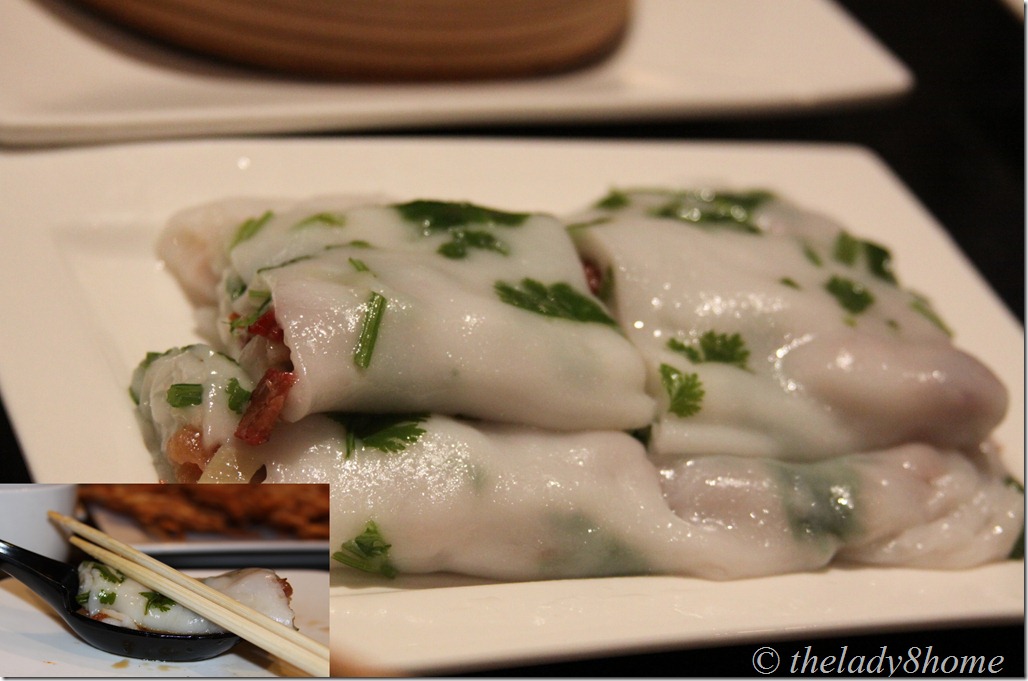 Ten-ichi  Rice crepes, $5: Homemade Rice Crepes Filled with a Mixture of Roast Pork, Dried Shrimp, and Dried Radish
This was one of the best crepe rolls I have ever had. The silky smooth crepe texture juxtaposed with juicy pork filling delicately flavored by fine fresh cilantro leaves, this was the superstar of the meal.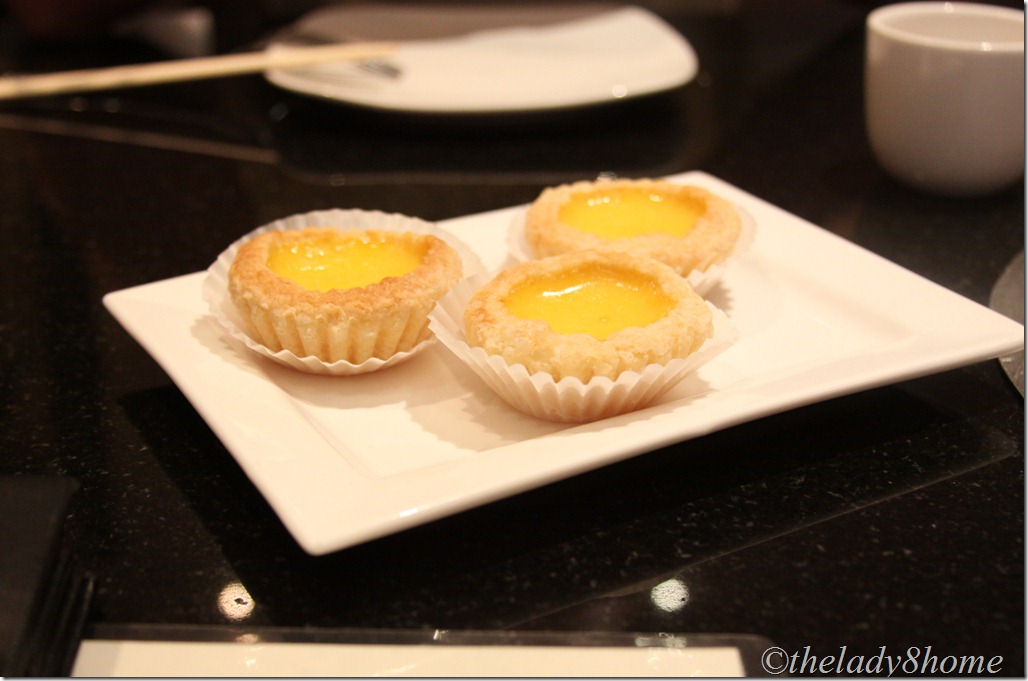 Baked Custard Egg Tart, $5
The Lady 8 Home Recommendation: 4/5
Ten-ichi Dynamic Kitchen n Bar
1400 Worcester St, Natick,MA
508-875-1888
So tell me, have you ever done restaurant review? If so, have you ever felt awkward taking pictures?