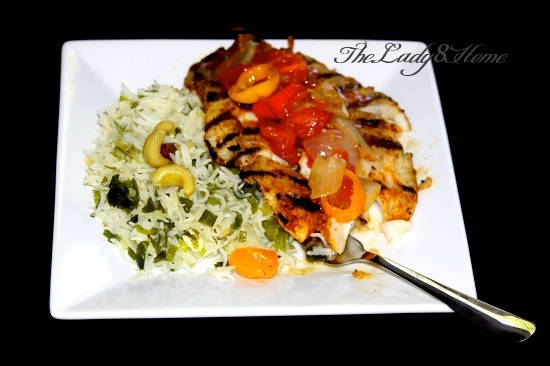 Another weekend in which we saw a few bad movies, debated politics, scrubbed and cleaned, cracked jokes, lectured the boys on good housekeeping, signed them up for Boy Scouts and generally had a good time.
It has started getting cold. My younger one wanted some 'family time' in the pool. Hubs and me weren't too keen on it, but we had been prevaricating on  the little guy for days now, and he would have none of it. I felt like a fraud for doing this to him, so I decided to make amends. Lofty thoughts of a guilt ridden Mom. Though we had sufficiently heated the pool, still, it was no Jacuzzi. It was c-c-cold.
I lasted about half an hour. My older son canon-balled in, and out, sprinting off seconds later while accusing us of lying that the water was 'not that cold'. Hubs made a great show of skimming stray insects and leaves out of the surface of the pool, checking salt levels, chlorine levels, PH balance, cleaning the already clean filter, fetching 'something to eat while in the pool'. All without even wetting his toe. Finally when I threatened to leave while the younger kiddo made the longest face ever, he came in. He was in there for a total of 6 minutes.
40 minutes after the whole 'family time' episode had begun, we called it quits and made a beeline for that hot, burning shower.
Nothing like some good hot chocolate after a cold swim, and some yumm grilled food soon after. Friday I saw Chipotle lime Fish Tacos  from Closet Cooking. It looked so spectacular that I knew I had to make it.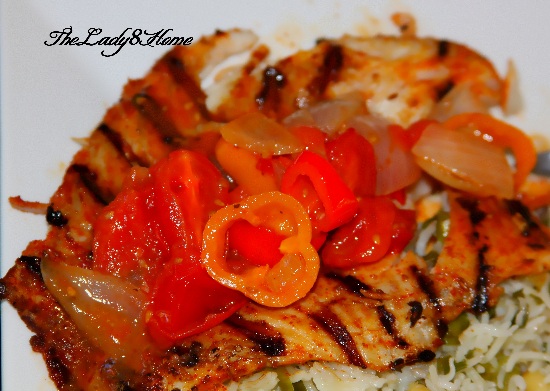 Kevin posted the recipe of these yumm grilled fish in tacos. However I don't do very well with fish Tacos. So I decided to place those lip smacking grilled tilapia on a bed of rice.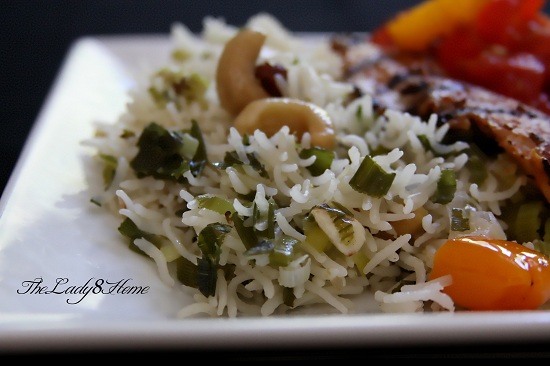 However tacos and rice as a base for grilled fish provide two entirely different flavors and texture, so the recipe called for some slight changes. I decided to make a Balsamic Vinaigrette sweet pepper dressing for the fish and side it with a Green scallion cashew rice.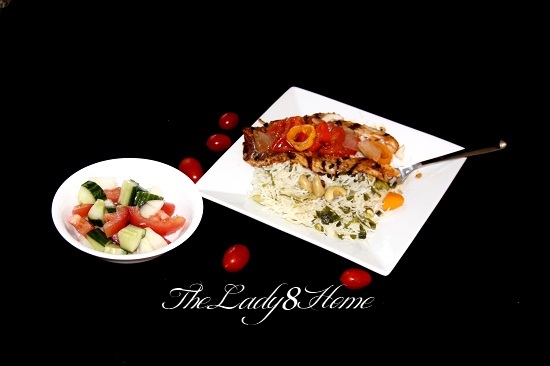 Green Cashew Rice & Balsamic sweet pepper dressing
Prep time:
Cook time:
Total time:
Ingredients
Green Cashew Rice
2 cup long grained basmati rice
1 cup cashews
1 tbsp sultanas
1 cup scallions finely chopped
1 tsp minced garlic
1 tbsp fresh ginger paste
2 green peppers (Thai green/Serrano/Jalapeno) paste
1 Bay leaf
salt
2 tbsp olive oil
4 cups of water
Balsamic Sweet Pepper Dressing for Grilled Tilapia
1 cup sliced rounds of sweet peppers
1 cup onions chopped in large pieces
1 cup cherry tomatoes halved
½ cup cucumbers cubed
2 tbsp Extra virgin olive oil
1 cup Balsamic Vinaigrette
Instructions
Cooking the rice
Wash and drain the rice completely.
Marinade with ginger and green pepper paste for 15 minutes
Heat oil in a pan and fry scallions and minced garlic on the high for a minute
Add cashews and raisins. Saute for another minute
Transfer the marinated rice into the pan.
Fry the rice, stirring gently, for two minutes.
Now add water, salt and bay leaf.
Bring to a boil, lower the flame to simmer
Cover the pan, leaving about an inch of an opening on one side.
Cook for 15 minutes.
Check for doneness. The grains should long, and be firm, but mash easily between fingers.
Rice keeps cooking even after you have taken it off the flame, so it can dry out easily. Keep rice well covered to keep it moist.
Cooking Balsamic sweet pepper dressing
In a wok, heat oil.
Saute the onions, peppers, cucumbers and tomatoes till a little softer and glistening (not mushy, they should be crunchy, except for the tomatoes).
Take off the flame, and combine Balsamic vinaigrette and mix well.
To serve
Place rice on one side.
Lay the fish to half cover the rice
Liberally cover the fish with the sweet pepper dressing.
Serve immediately.
You can serve this green rice with anything that you like, and this dressing goes equally well with grilled vegetables and vegetable patties.
So tell me, have you ever prevaricated on something, felt guilty, made amends and regretted it ?
http://www.thelady8home.com/2012/10/19/menu-finds-with-weekend-gala-extravaganza-dinner-party-6/