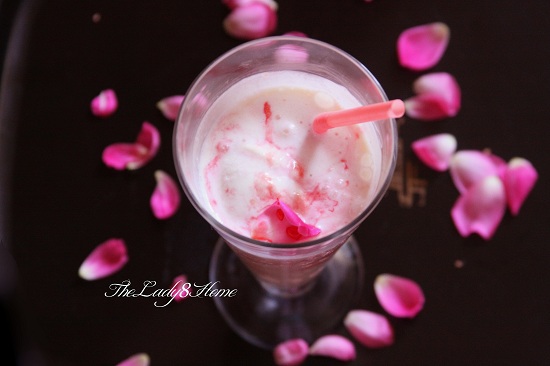 As I made my way back to the yogurt aisle, I saw a curious thing. A 20 something lady was talking on the phone, and at the same time, she was keeping the yogurt cups in her cart back on the shelf. Not one, not two, but many of them. It seemed like she had emptied the shelf, and then changed her mind.
I went ahead to the milk aisle and then onto the fish counter in the meat and deli department. I bought some cheese, which took a while because there was a line. Then I went and joined the line to the fish counter, and there she was, the yogurt lady, right in front of me. There was a man with her this time. He was talking to her in earnest. He left soon after. The lady reached the counter. The man serving her asked what she wanted. Pointing at the jar that held shelled and cooked lobster meat, she replied she wanted 5o pounds of that. The man looked surprised and asked her if she wanted 50 pounds or 15 pounds, and whether she wanted shelled or whole lobster (Shelled lobster meat is about 10 times more the price of a whole).
Now she looked totally bewildered and stared searching for her partner who had left her side moments earlier.
She held up the line for good 5-7 minutes while she decided what to do. 50 lbs of lobster at $30 per pound came out to be $1500. Versus 50 pounds at $4/lbs that Whole lobster cost. About 1300 dollar difference. And if she were to buy 15 pounds of whole lobster at $4, that would be just $60.
Though I was getting impatient, still, I felt very sorry for her. Judging by what I had witnessed minutes before, she had probably been made to keep back dozens of tiny yogurt cups because she had picked up the wrong thing. Yet her lobster dilemma was nothing compared to that. I never came to know how much she did buy eventually or if she even bought any, because after 5-7 minutes of wringing hands, punching numbers on the phone, looking frantically around, and hearing the impatient shuffle of the line behind her, she decided to leave.
As I made this stupendous smoothie next morning, the yogurt lady's distressed face kept flashing in my mind. She looked so uncertain, irresolute, indecisive…maybe timid even?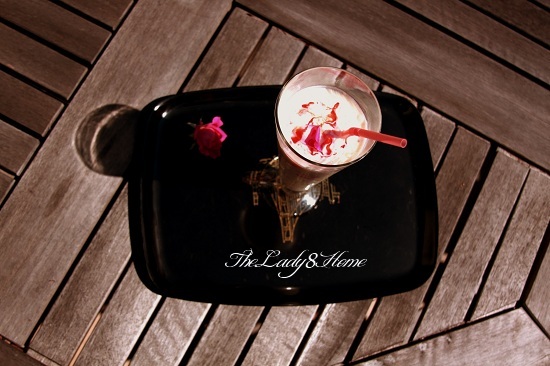 Roses and Peaches Smoothie
Author:
Minnie@thelady8home
Ingredients
1 cup plain yogurt
½ cup plain milk
1 cup frozen peach pieces
1 scoop of Vanilla ice-cream
1 tbsp of white sugar/ or alternative sweetener
1 tbsp rose water
1 tbsp rose syrup and more to drizzle
a dash of nutmeg
Rose petals to garnish (optional)
Instructions
Combine the first five ingredients,plus 1 tbsp rose syrup and blend till smooth.
Check for sweetness and adjust accordingly
Pour into tall glasses
Drizzle rose syrup and sprinkle a dash of nutmeg.
Garnish with rose petals
Serve immediately
 http://www.thelady8home.com/2012/09/13/weekend-gala-dinner-extravaganza-week-2/