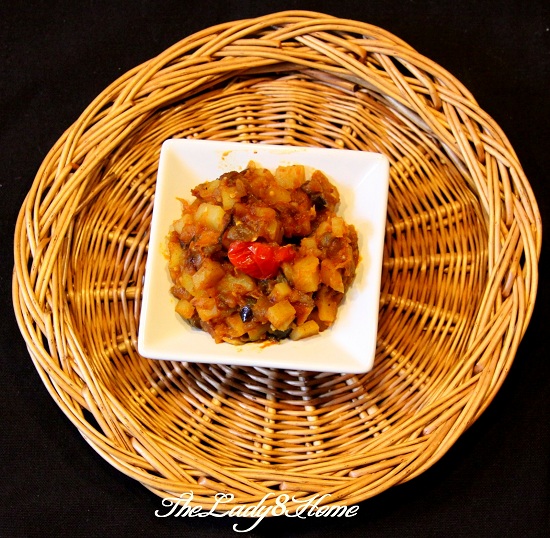 Recently, I met a very interesting group of bloggers who are powering their way through a series of power foods every week, based on Power Foods: 150 Recipes with the 38 Healthiest Ingredients, (from the editors at Martha Stewart's Living Magazine). Mireya- from My Healthy Eating Habits introduced me to them (a big Thank you Mireya :D) It's a challenge I could not resist. More so because some of the foods I have never cooked with, and others, I would not even think of cooking unless someone was forcing my hand ( for example apricot, the ingredient for next week. In my books, apricots are juicy fruits to be sliced and savored, or better still, grind them – seeds and all- and turn them in a fabulous face scrub. (Don't laugh :D, St Ives made a fortune doing just that.)
So who are these brave warriors bloggers? Meet them here:
This week's ingredient got me excited. It is winter squash. I love these colorful little gourds with all my heart. I always knew these fab little buggers were a gold mine of nutrients, glamorous even (to have a whole festival designed around one? To me, that is one celebrity vegetable :D). But to be a power food too? That had me smiling all the way to my refrigerator.
I am not going to bore you with why they are a power food and glamorous, but if you are new to the term 'winter squash', you can find a titanic load of information here, here and here.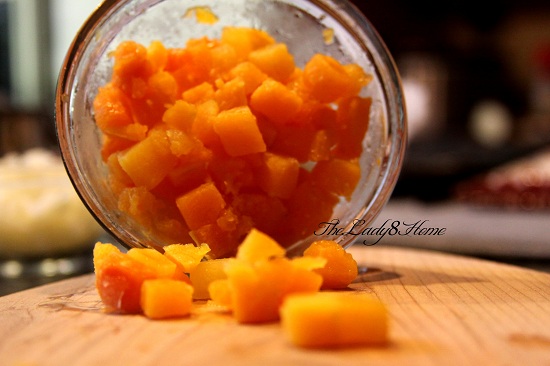 It's not Halloween yet, so I chose pumpkin's less glamorous but equally, if not more, powerful cousin butternut squash. To know how powerful, please check here. I decided to make a very simple mixed vegetable that comes straight from my Ma's kitchen. She is not a fancy cook, but her creations have had many, many people drop their jaws in awe. I have friends who still swear by one curry or the other that they tasted at our place eons back.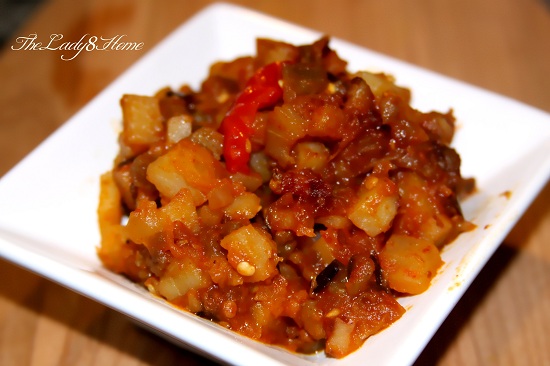 When I say not fancy, I mean it. What I am presenting today looks a veritable mish-mash of chopped vegetables. You can't really make out one from the other, mainly because ripe butternut squash has fibers that disintegrate while cooking. That makes it lose its shape, and coats the fellow vegetables with its soft fibers and juices as well. But trust me, it is even more delicious that way. This little messy looking dish, which refuses to give glam shots, is hot, spicy, sublimely flavorful, and packed with a punch of glorious anti-cancerous antioxidants and nutrients – Protein, loads of fiber, Vitamin E, Vitamin C, Vitamin A, Vitamin B, Folate, beta carotene, potassium, calcium,manganese,  copper, magnesium, zinc, calcium, iron, phosphorus, flavonoids, polyphenol….I can go on and on. You get the gist.
Butternut Squash Sabzi - power food blogging
Author:
Minnie@thelady8home
Prep time:
Cook time:
Total time:
Butternut squash with eggplant and potatoes
Ingredients
1 cup butternut squash cubed small
1 cup potatoes cubed small
1 cup eggplant cubed small
1 cup onions chopped fine
1 tsp cumin seeds
1 tbsp paprika/cayenne pepper/red chili powder
1 green chili broken into large pieces
1 tomato sliced
1 level tsp coriander powder
salt to taste
1 tsp lemon juice
2 tbsp mustard/olive oil (I prefer mustard, but olive is fine).
Instructions
In a skillet (that has a lid), heat oil on high and season cumin seeds.
Once they crackle, add onions, butternut squash, eggplant and potatoes (all at the same time).
Stir to mix.
Add salt, red chili pepper powder and coriander powder. Turn around the vegetables so they get evenly coated with the spices.
Turn the flame to low, cover and cook for 5 minutes. Then uncover and stir gently with a flat spatula, making sure to scrape the bottom so that the vegetables don't stick.
Repeat the process for another 5 minutes. Check to see if potatoes and eggplant are cooked. If not, continue cooking till they are soft.
Now add tomatoes and chilies, mix well.
Cover and cook till tomatoes are soft (another 5 minutes).
Switch off the flame and drizzle lemon juice.
Also, please join my ongoing Weekend Gala Dinner Extravaganza currently happening here. Link up your gorgeous creations so we can find a perfect menu for that fabulous party.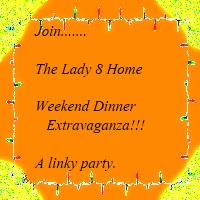 Minnie (@thelady8home)