Hi Friends,
Thank you for the great great response for the dinner invite. I am having so much fun at this

) Just look at the terrific entries that came in at the invite last week.
Onto the Menu for Gala Dinner Extravaganza Week #2
LET THE PARTY ROCK!!!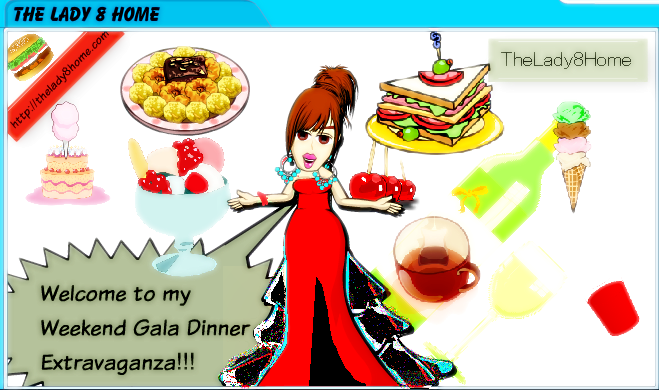 Hors d'oeuvre's
Main Course
 Dessert
The Winner Recipe of the Week
Now the Menu which grabbed most eyeballs this week: drum roll:
This forms the third entree this week.
Does it not make a Scrumptious Dinner Menu!
Join us at Lady8Home's ongoing Weekend Gala Dinner Extravaganza. Enter your wondrous Creations today! Enter it here. Entries close Sunday midnight.