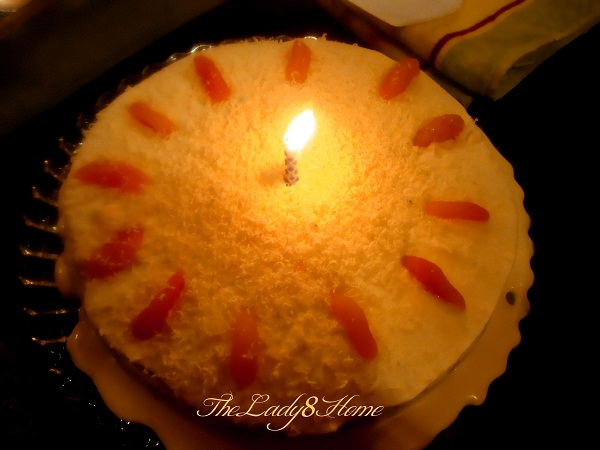 "What do you want to do for your 13th birthday?' I ask my rapidly growing Pokeypants who is not really a kid anymore.
'Nothing really Mom," he replies. " I just want to have a relaxing day'.
'Any special present?' I persist. "No, I don't need anything,' he is quite emphatic.
'Maybe an iPhone?' I pester, though a bit hesitantly. After all, most kids seem to need an iPhone now-a-days, besides the million other gadgets their kitty is already teeming with. Stoppypants – my boy#2 – has already wished for one as his next birthday present. 'All kids in the neighborhood have it Mom', he tried to convince me last Tuesday. "Well, in this house, we go by what we need, not what others have, and you are not old enough for a phone,' I preach sagely.
So I assume my brand new teen must want one too. Instead, his reply floors me. 'No, why do I need an iPhone for? I don't make calls and I don't like texting. That's such a waste of money.'
That.Totally. Floored. Me. And my heart swelled with tenderness and pride. This little guy of mine always has had a practical head on his thin but strong shoulders. He never demanded anything if he thought it might put us at an inconvenience.
When he was about 5 years old, he developed a habit of opening his shoes the moment he sat in the car. He even started stepping out of the car without shoes, and wear them only when we got annoyed. We kept asking him why he did that, whether he didn't like his shoes, or if he was simply copying a friend. But he just kept denying, said it was fine and yet kept repeating it. So we got a bit suspicious. Though the shoes were barely six months old, we still took him to a shoe store and asked him to pick a shoe of his liking, one that he would keep wearing. He picked one, and as we always do, we measured his feet. We were shocked. His feet were more than 2 sizes big. We realized why he kept opening his shoes. It hurt his feet. Badly. As parents, it made us feel all kinds of fool. Hubs was especially crestfallen because son#1 happens to be the center of his existence, and he always prides himself for getting the best he can for his children  (something I don't agree with, but that story is for another time). But that's my Pokeypants for you.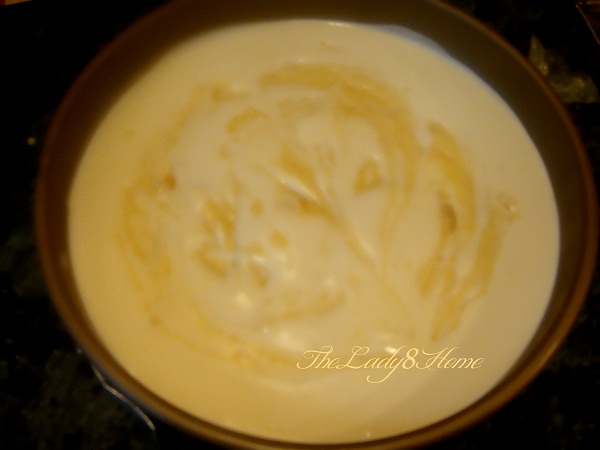 He turned 13 yesterday. Apart from shooting up, developing a heavy voice, some mustache and wearing the same shoe size as his dad, he hasn't changed much. Oh! he is definitely a naughty one and loves pulling pranks on his kid brother (I have named him Pokeypants for a reason). Plus I can already detect that wee bit of mood swings happening every now and then, but this one conversation tugged at my Mommy heart, assuring me he still has got that practical head on his thin but taller shoulders.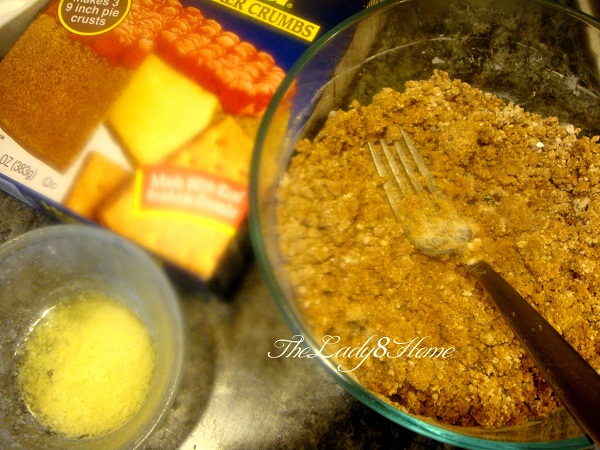 He is not too fond of cakes, so I baked him a white chocolate pie.
Unfortunately, the pie turned out to be a one big mushy gooey concoction of cream, chocolate and apricot puree. But it was delicious. More importantly, Pokeypants loved it. And for this one time, that mattered the most.
White Chocolate and apricot no bake pie - no eggs
Author:
Minnie@thelady8home
Prep time:
Cook time:
Total time:
Ingredients
For the base:
1 cup graham crackers
¼ cup sugar
½ cup dark milk chocolate morsels ground
6 tbsp butter melted
9" spring foam pan
For the filling
1-1/2 cup heavy whipping cream
1 tsp Vanilla extract
1 cup apricots pureed (dry apricots soaked over night and then pureed next day)
2 Oz White Milk chocolate
1 cup sugar
2 pouch gelatin
For garnish:
Few dried apricots sliced
White chocolate grated
Instructions
For the crust
Combine graham cracker crumbs, sugar, butter and chocolate.
Press the mixture into the base of the spring foam pan.
Refrigerate for at least an hour or more.
Filling
Whisk 1 cup of whipping cream till it forms soft peaks
Add half of the sugar and vanilla essence.
Soak gelatin in cold water for 30 seconds, and then heat the water in microwave till it is dissolved. Add the gelatin to the cream and whisk for 10-15 seconds.
Pour the mixture into the pie crust and refrigerate.
Blend ¼ cup of the remaining cream till it forms soft peaks, and fold in the apricot puree.
Whisk rest of the sugar.
Dissolve half of the gelatin mixture in warm water (follow the steps above) and add to the puree mix.
Layer the puree mix over the cream in the pie crust and return to the refrigerator.
Melt white chocolate in a bowl in the microwave. Heat the bowl for 30 seconds and repeat the process until the chocolate is melted (fork test it after every 30 second interval).
Whist rest of the cream to the melted white chocolate and whisk the cream into soft peak.
Add remaining of the gelatin.
Layer this chocolate mixture over the cream and apricot puree ( I had forgotten to add gelatin to this part, hence the gooey runny chocolatey mess that happened later on.)
Refrigerate for 3 hours.
Note: Instead of gelatin, you can also add cream cheese or eggs at room temperature.
Recently,  I met a very interesting group of bloggers who are powering their way through a series of power foods every week, based on
Power Foods: 150 Recipes with the 38 Healthiest Ingredients
,
 (from the editors at Martha Stewart's 
Living Magazine
). This week's challenge was apricot.
So who are these powerful bloggers who blog about powerful foods? Meet them here:
Alanna – Kitchen Parade Veggie Adventure – Alyce – More Time at the Table, Ansh – Spice Roots,  Casey –SweetSav  Jeanette – Jeanette's Healthy Living, Jill – Saucy Cooks Martha – Simple-Nourished-Living, Mireya- My Healthy Eating Habits