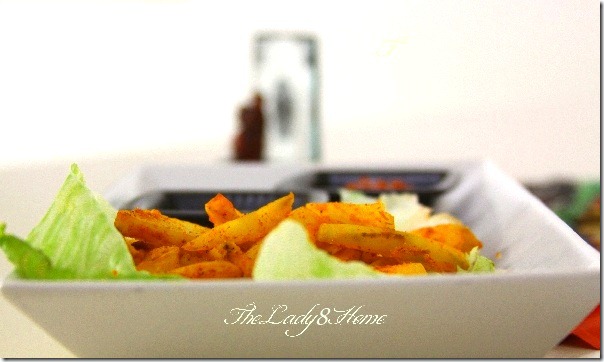 Who doesn't love fries? I am yet to meet someone who steps forward and says, 'anything but fries'. All that crunchy goodness and chewy texture makes you an addict. And the taste. The TASTE!! Yumm. You don't believe me? Well, if you thought McDonalds made billions just by selling burgers, think again. Fries had a lot to do with it.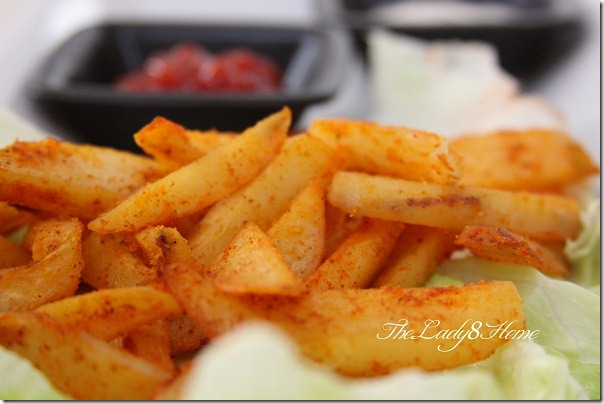 And when you deep fry carbs in oil, and you are an addict, you are also in a lot of trouble. Best would be not to eat them at all. But that wouldn't do, would it? They SO GOOD! And if you ever have bought and loved the store bought Zesty fries like I did – these are fries seasoned with delicate spices – you love them even more.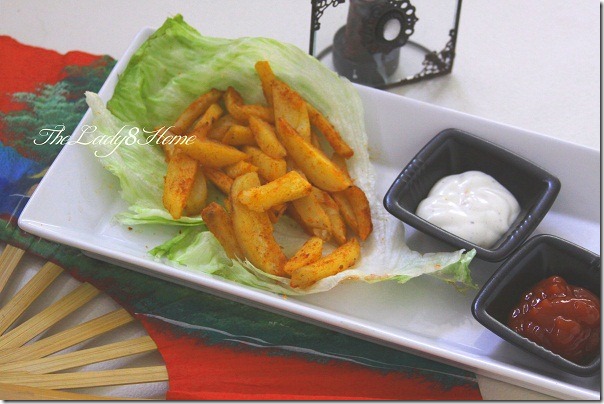 Like with any other frozen food, the store bought fires come packed with preservatives, something I am not a big fan of. I am still OK with eating cream and deep fried foods, as long as they have been made from scratch. Frozen foods are not very high on my grocery list. I do keep some from time to time, but I like to make fresh if I can.
And because we all love fries so much, I had to experiment to see if I could replicate the Zesty fries (from Ore Ida).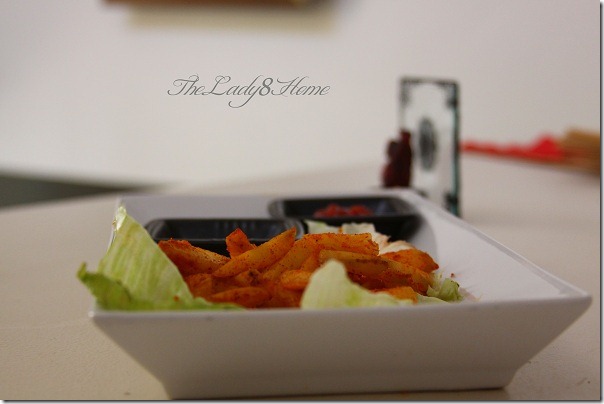 And I was able to indeed!! My kids have these by the bowl. They are happy because they are munching on something sinful, while I am happy because I am not feeding them fries out of a frozen packet or deep fried in oil that are never good for anyone. A win win situation. The best part? They are super easy and very quick to make.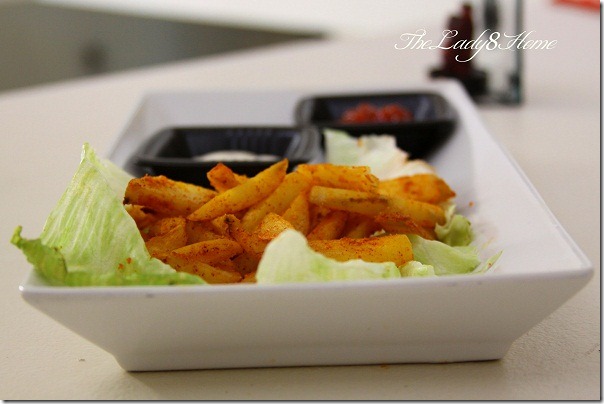 These are good for those soccer evenings where you need a lot of munching food and don't want to spend hours in front of the stove cooking, sautéing or frying. You can also prep ahead of time so that all you will need to do is to bake them and serve them.
Seasoned Zesty Homemade Baked French fries from scratch
Author:
Minnie@thelady8home
Prep time:
Cook time:
Total time:
Seasoned French fries homemade from scratch, no deep frying required.
Ingredients
1 lbs of Idaho Potatoes
1 tbsp rice flour
1 tsp of red chili powder
1 tsp paprika (mild,should be made of capsicum/bell pepper)
1 tsp garlic powder
1 tsp onion powder
½ tsp of garlic salt
½ tsp white pepper powder
1 Bowl of water
1 tsp salt
1 tbsp lemon juice
PAM cooking spray (or brush and oil)
Instructions
Peel the potatoes, and slice them length wise into long strips as in French fries
Mix salt and lemon juice in the bowl of water.
Immerse the potatoes in this water for half an hour ( you can keep this up to 24 hours, refrigerated).
Strain and discard the water.
Set the oven to preheat at 350 degree F.
Place the potato wedges on an aluminum sheet because you want the potatoes to be moist to be able to soak in spices.
Sprinkle with all the spices except paprika.
Now sprinkle rice flour. Using your fingers, gently turnover the wedges so that they are well coated with rice flour. It does not have to cover the fries completely.
Transfer the aluminum sheet directly on the middle rack of the oven.
Bake for 15 minutes.
Sprinkle the fries with paprika
Raise the oven temperature to 400 degree F and bake for another 10 minutes till the fries are golden.
If you want even more crispy fries, broil the fries for 2 minutes (keep an eye, you don't want charred fries).
Enjoy with ketchup and hot sauce.
Note: Prep time includes soak time.