Every year, on birthdays, we eat out at the birthday person's choice of restaurant. On my 13 year old's birthday this year, we asked him where he wanted to go. Being a Libra, he always has a hard time making decisions. So he pondered upon the place for one whole week.
Meanwhile, during an Indian grocery shopping trip to Norwood that week, my eyes fell on a board that said 'To Beirut'.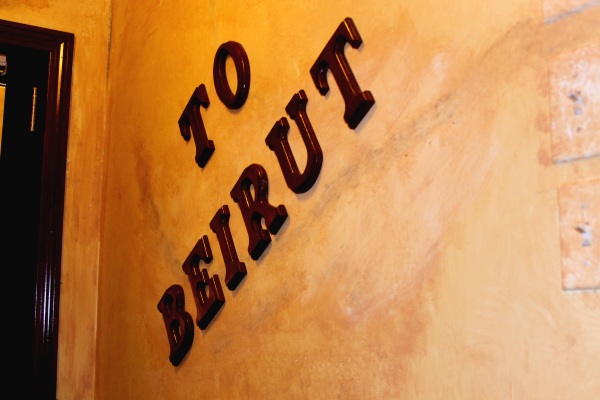 It screamed Lebanese with a big L. As a family, we adore Lebanese food. Their food has the right mix of spices and herbs to win over the spice loving Indian taste buds. Hubby and me trooped in and ordered a couple of things.
                 Lamb Kabob sandwich: $5.99
It didn't disappoint. 'To Beirut' is everything it signifies. Middle Eastern, mainly Lebanese, food cooked to perfection. The food was delicious. We brought some home for the kids.
                 Falafel plate: $6.49
My son took one bite, and declared: That's the place he wanted to go for his birthday.
So we went.
Located in picturesque town of Norwood, MA, 'To Beirut' sits adjacent to Cedar Markets, that Elias Habr and his wife, Nada opened in Jan 2000.  Elias and Nada moved from Lebanon to Montreal with their three children and then moved to Massachusetts.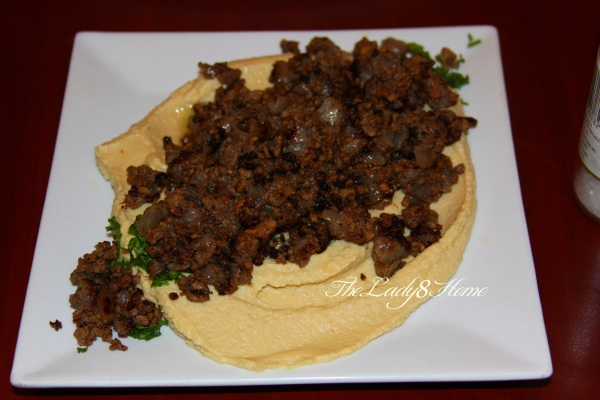 Humus with Ground Lamb and spices: $7.99
In 2003 Jan, they opened a take out. The oldest son, Aziz Elias Habr, joined his parents in running the take-out only joint. " We only made Shawarma those days. I have made upto 400 sandwiches a day!' says Chef Aziz.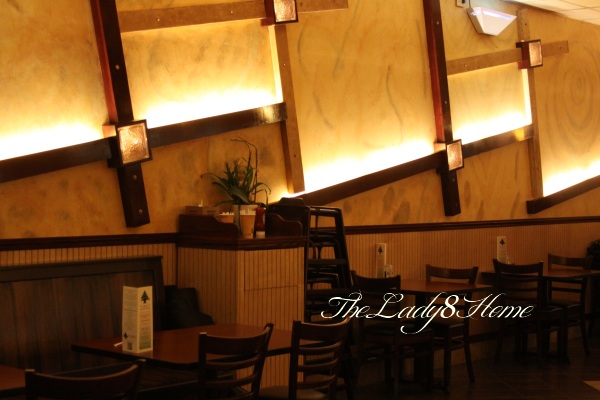 The business increased like crazy, and Chef Aziz decided to branch out to a full-fledged eat-in restaurant. But before he did that, he went on a break for three years. "I wanted to know my calling, to be sure of what I wanted to do with my life,' he reminisces. He worked with cars, his other passion. But then, food called him back.
                Chicken Liver: $9.49
'To Beirut' was the result. This self-serve little bistro opened its doors to the public in June this year. It is small but efficient little place, sits at the prime location of Norwood Center, overlooking a beautiful park. Chef Aziz and his wife Irene work very hard to run this place in a smooth fashion, preparing traditional Lebanese food beautifully.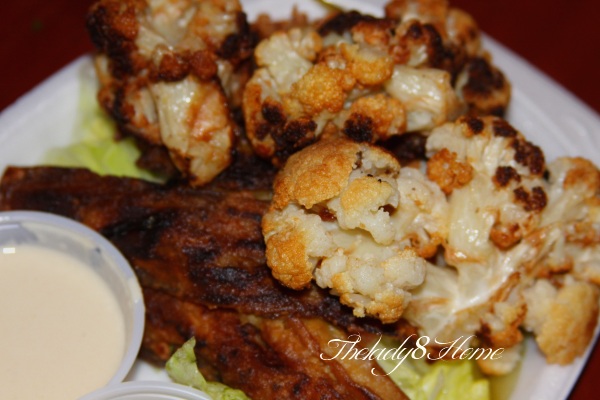 Cauliflower and Eggplant: $3.99
The range is pretty wide. You can find the staple falafel, humus or Tabouleh on one side, while a few signature dishes, like Lamb Tartare or 'To Beirut' chicken, on the other.
"We hand-pick the meat that we serve", Chef Aniz informs us. Turns out his father, Elias Habr, worked as a meat supplier for 40 years, many of them in Montreal. "My father can tell the quality of meat just by looking at the color," he tells us with pride.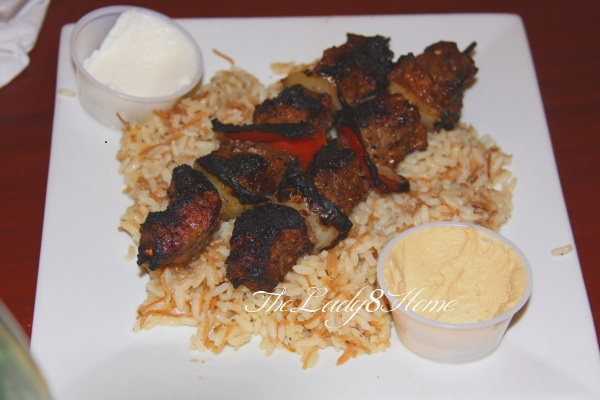 Lamb Kabob Dinner Plate: $8.49
We can attest to the fact by how moist and flavorful their meat dishes are. Each bite bursts with flavors. Personally, I am not fond of lamb, and this possibly is the only place ever, where I ordered a lamb dish and loved it so much that it has become a must order dish on the menu.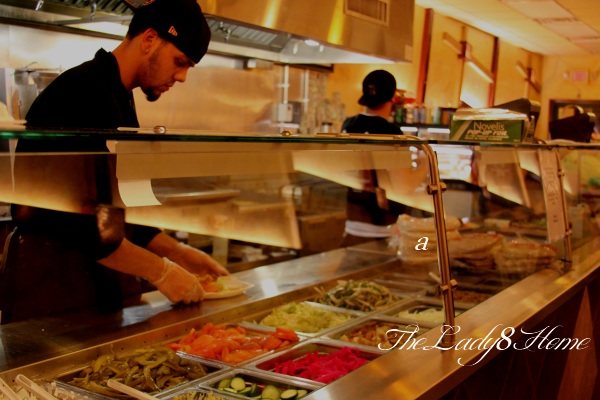 I also spy some Greek influences on the menu, like the Greek Lamb burgers. "Irene is Greek,' Chef Aziz looks up at his wife with a smile.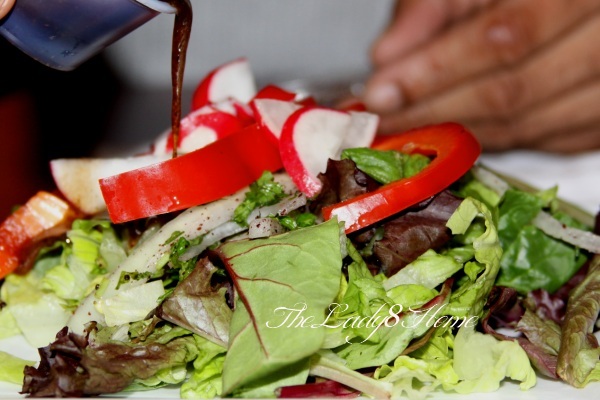 Side plate salad with Balsamic dressing served with Dinner plate
I wonder about the Balsamic dressing that comes with the salad. It is very different from any balsamic vinaigrette that I have ever tasted.
"I developed the recipe from scratch,' says the Chef as he expertly rolls out one sandwich after another. "Irene developed the ratio for the larger quantity we needed for the restaurant,' the pride in his voice is evident.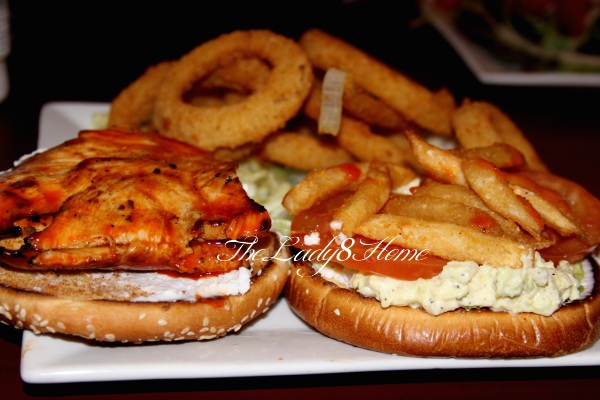 Grilled Chicken Sandwich: $5.99
My younger son orders a Grilled Chicken sandwich, which is actually a burger. The meat is outrageously tender, moist and flavorful. 'It's the best chicken burger ever!,' my son declares enthusiastically, while our birthday boy polishes off a plate of Chicken liver that has been seasoned with mouth-watering spices and accompanied by garlic sauce, pickles, humus and pilaf.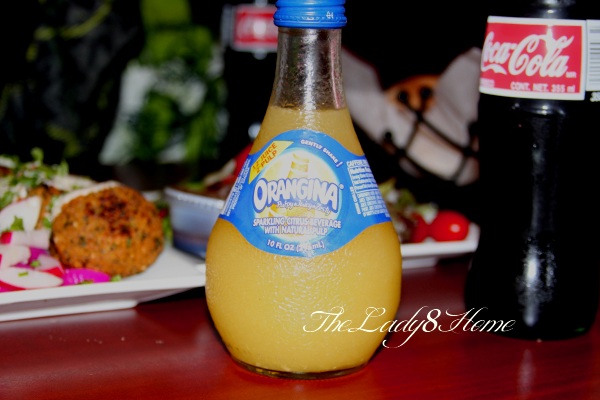 Carbonated Orange juice
Another interesting thing I notice is the dollars stuck to the wall. "It's good luck charm. We had our customers sign dollars bills and put up on the day of our opening," Irene points to the signatures.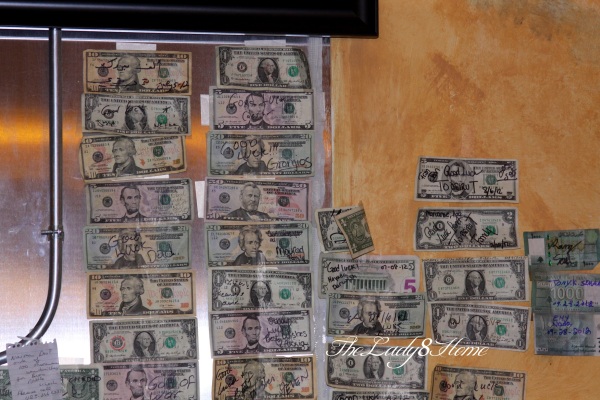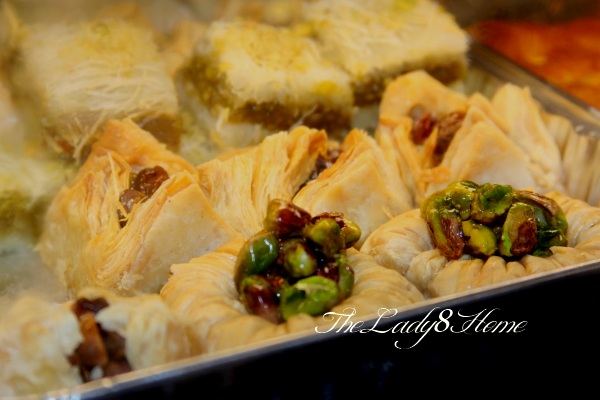 Baklava: $1.49
The desserts are all made from scratch and Nada, Chef Aziz's Mom, makes them all.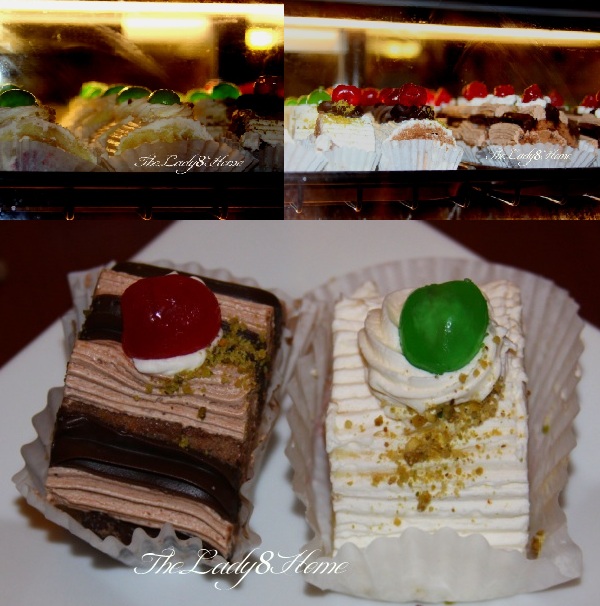 Pastries: $1.25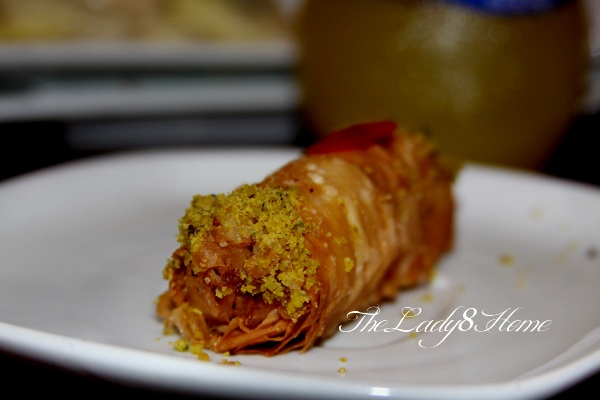 Snood al set: $1.25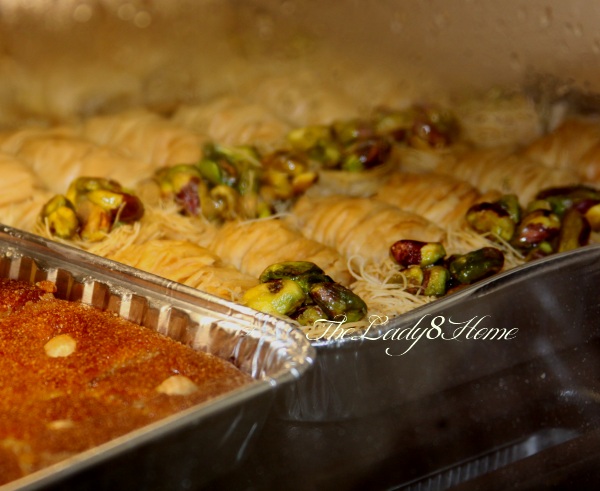 Knefe: $4.49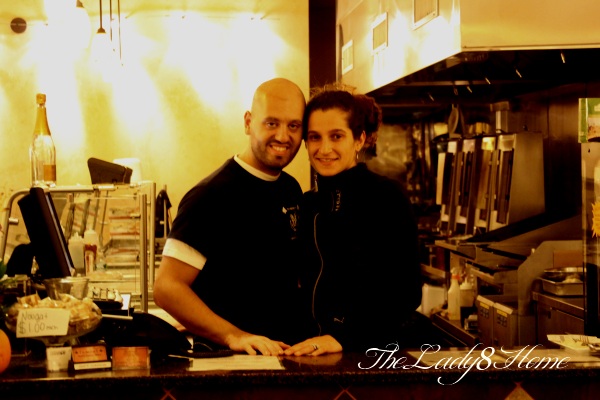 Chef Aziz Elias Habr and his wife Irene Marmanides Habr
My Ratings:
Food Quality: 10/10
Prices: 10/10
Ambiance: 6/10
Will go back: Yes, frequently.
To Beirut
15 Cottage Street East,
Norwood, MA
Food: 781-769-FOOD (3663)
Catering: 781-76908855