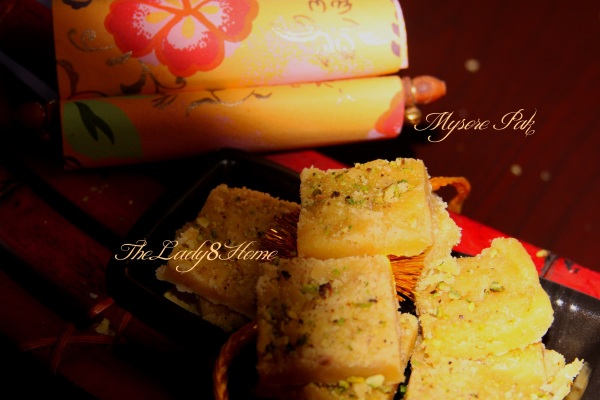 Divya Pramil from Youtoocancookindianfood.blogspot.com posted a very interesting challenge. She divided the Indian subcontinent into two geographical  teams – North Indian, and South Indian – in a cook off where members of each team will recreate a dish that is hosted by one member of the opposition team each month. Bloggers have been placed in the team based on the region they belong to. So people from South India will learn to cook North Indian cuisine, while members from North will try their skills at South Indian preparations.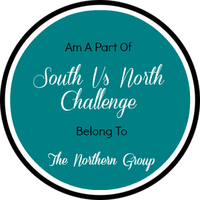 Those who are not aware of the fine nuances of Indian cooking, let me give you a rough sketch. India has always been exceptionally diverse when it comes to food. Divided culturally and politically into 35 States and Union territories, many factors shaped the cuisine in each of these states. Climate, soil type, religion, tradition, culture, tribal influence, invasions from all over the world, spice trade, silk route – the influences are mind boggling. Believe it or not, each state has an unique culinary expertise to boast of, and they can differ from their neighboring state like chalk does from cheese. For example, in the North, the tribes in the State of Nagaland have nothing in common with the folks in Punjab – not one thing. Similarly, down South, Goa and Tamil Nadu differ in food preparation almost as much, if not more.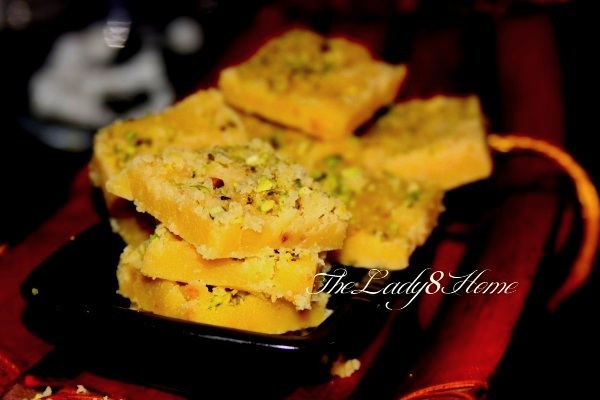 While each state differs fundamentally in the type of cuisine they make, still, Indian cuisine has come to be broadly classified into two generalized groups: North and South. While states within both North and South can totally differ from each other in the type of cuisine they champion, still, there are significant similarities within the majority of those states to justify a broader classification. For example, most Northern States eat spicy but mildly hot food and wheat is the staple carb. People down south like a lot more heat in their food and prefer rice and rice crepes called dosa that has come to define South Indian cuisine. North is identified with rich royal cuisines of the Mughals (Butter chicken anyone?), while South is conspicuous by its absence and so on.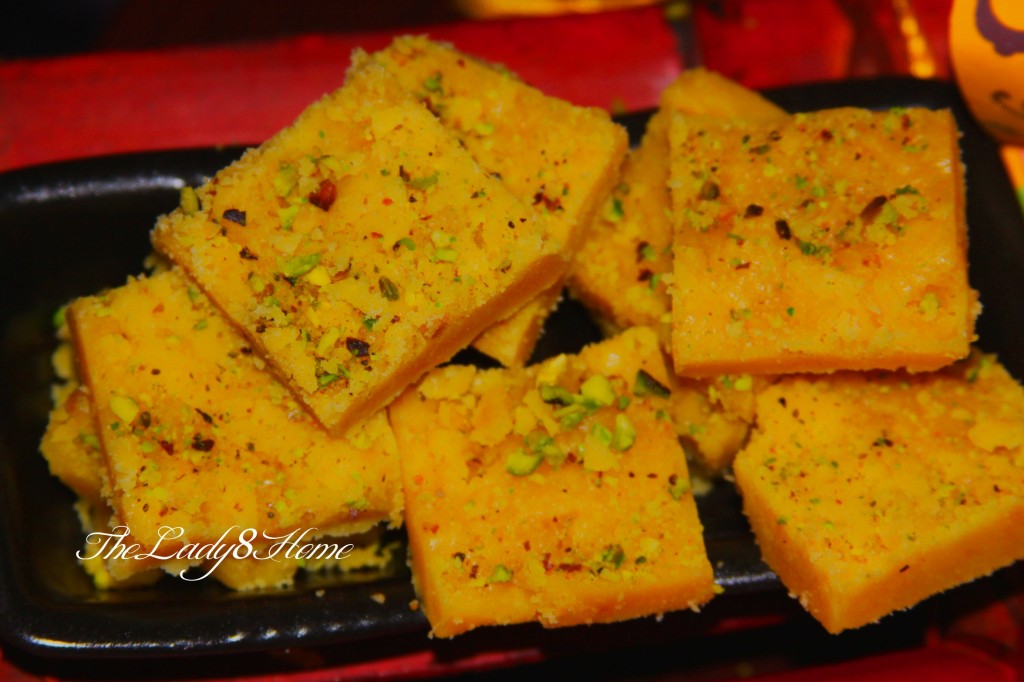 On to the challenge. To start with, folks from Northern group, which I belong to, have been challenged by the Southern team to make a traditional South Indian sweet called Mysore Pak. Divya from Divya's culinary journey posted the first challenge. I have never made this before, or even tasted it, so it was a learning experience for me. What I found was that it was awfully easy, and so delicious that it disappeared within hours.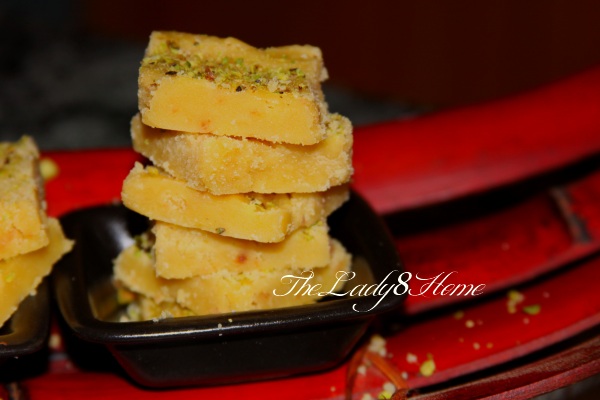 What you need: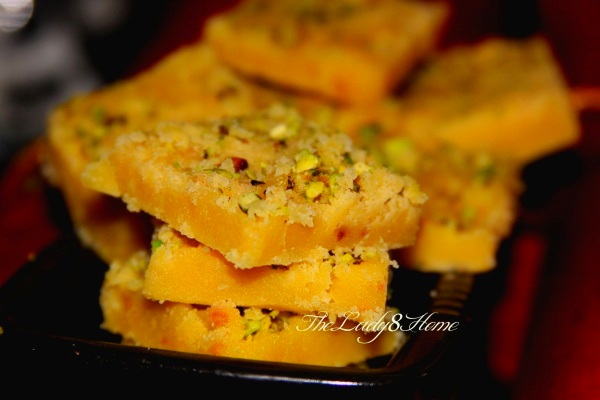 Mysore Pak
Author:
Minnie@thelady8home
Cuisine:
Indian – traditional
Prep time:
Cook time:
Total time:
An easy Indian dessert recipe from the southern part of India
Ingredients
½ cup Gram flour (Besan)
¼ cup Oil (I used olive)
1 cup sugar
½ cup water
½ cup ghee and a little to grease the dish
Pistachios for garnish
Instructions
Grease the dish with a little ghee and keep aside
Combine oil and besan into a smooth paste
In a pan or a skillet, heat sugar and water. Boil until you get a one string consistency. (Check by dripping syrup droplets in a small bowl of water. It's ready when it floats and does not dissolve.) This will take about 5-7 minutes. Keep stirring.
Once the syrup is ready, add the gram flour (besan) mixture. Stir well.
Now add ghee, little at a time. Keep stirring.
At this time, the mixture will cook very quickly and become thick. This will take another couple of minutes. Stir, stir, stir.
When the oil starts leaving sides, pour it into the greased dish.
Spread crushed pistachios on top evenly.
Let it cool down and harden. This hardens in five minutes.
Cut into desired shape and serve. You can store the rest till it's all gone.
Note:
Adjust the sugar according to taste. Next time, I am going to add ¾ cup instead of 1 full cup. I might have to adjust the water accordingly.
I wanted ½' thick squares, so I used 6X8 Pyrex baking dish. For thicker squares, use a smaller dish. Don't use too large a dish or the squares will come out flat and thin and crumble easily.
Linked to: