As we hunker down for 'Sandy' here in the East Coast, much of our time is being spent arranging for supplies for the hurricane/storm that seems to be marching on towards us with an unprecedented severity. I ran to the grocery store today morning to get an extra supply of water and some more food stuff, just in case. We don't face any threat of water shortage presently, but with dire flood warnings going around, one never knows.
As I walked out of CVS with a few heavy stuff in the cart, I struggled momentarily with the manual doors that this CVS has. A gentleman, who had been standing right behind me at the counter,broke away from his line for a moment to hold the doors open for me. He appeared in a flash, and then disappeared back inside even quicker, before I could even fully form a 'Thank-you' on my lips. The kind gesture made me grateful, and happy. This has happened with me many times here, still it warms my heart every time. There is nothing like an act of kindness and stellar behavior from a complete stranger to lift your spirits. I was ready to spread some sunshine.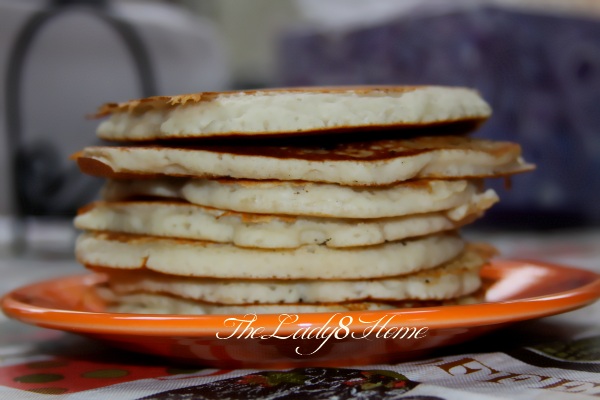 Next I went to our local Whole Foods to finish rest of my shopping. The parking was full. After driving around to find a spot near to the entrance, I spotted one. As I turned to park my car, my eyes fell on the shopping cart standing bang in the middle of the empty parking spot, stopping me in my tracks. A lady was unloading that cart. She had entered the wrong way, and now was having to carry the stuff all the way around to the back of her car. Normally people  move their carts and stuff from parking spaces to make way for incoming cars right away. But she didn't. She was unloading still, so I gave her benefit of doubt.
I waited patiently while she unloaded the offending cart. My Xtra-large SUV was sticking its behind out half way through in to the driving space, obstructing traffic. I craned my neck to see if there were any other spaces available. There weren't. There was another lady on my right who was also loading her car with groceries. She smiled and I smiled back my greeting to her.  The offending cart lady didn't look up, not once, and continued on.
I waited.
When she was picking up the last item from her cart, I opened the window, stuck my head out, and said, very politely, if she could please move the cart from the way so that I could finish rolling my enormous car in.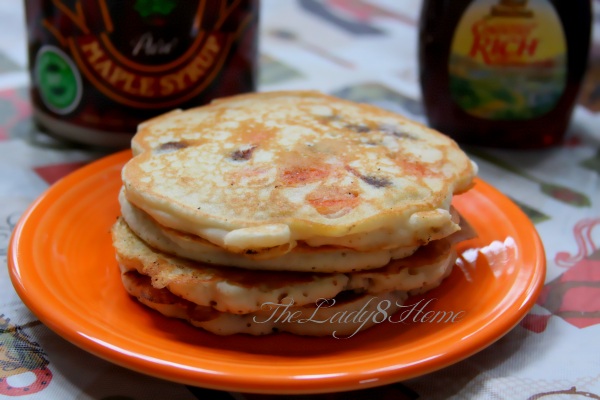 She finally looked up at my voice. Then, with an expression that we often have when we swat away a fly, she turned and walked away. No other acknowledgement and no effort to move the obstructing cart even an inch.  She had a male companion with her, who had been invisible to me so far. Both of them played tag around her car for few seconds, vying for the passenger seat from the look of it, and then she walked around, sat in the driver's seat, and started the car. All the time, avoiding to look at me at all cost, while I sat there, totally outraged and stunned at this unfamiliar act of brazen disdain, inexplicable lack of manners and insensitivity.
Exasperated and angry, I honked my car, stormed out, shoved the cart out-of-the-way within an inch of her car's front wheels, walked back and drove my car in. All of that before she even had time to check her rear view mirror while backing out.
When I finally got down from the car, my smiley neighbor expressed sympathy and surprise at the uncouth behavior of the couple. "That was unbelievable! I watched all of it. She was so rude it was criminal," she exclaimed. We both rolled our eyes, expressed outrage, shrugged our shoulders, two strangers momentarily bonding with each other over an unwarranted bout of unacceptable behavior from a third stranger.
Two very contrasting set of behaviors, both with 15 minutes of each other.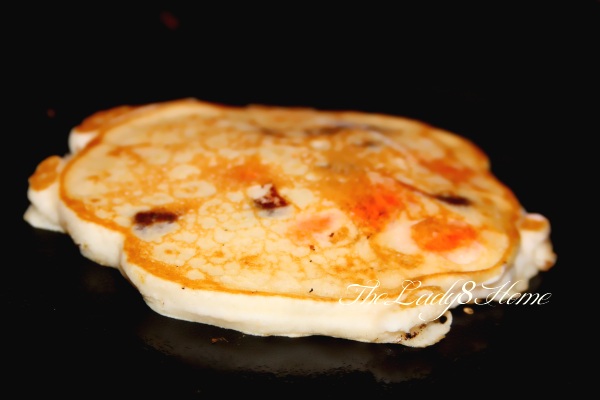 So do two acts from the opposite end of the same spectrum cancel each other out? Personally, I would rather not let anything so unpleasant spoil the rest of my day. Still, the unpleasant feeling lingers. Luckily, I had the good gesture from the morning to help me along.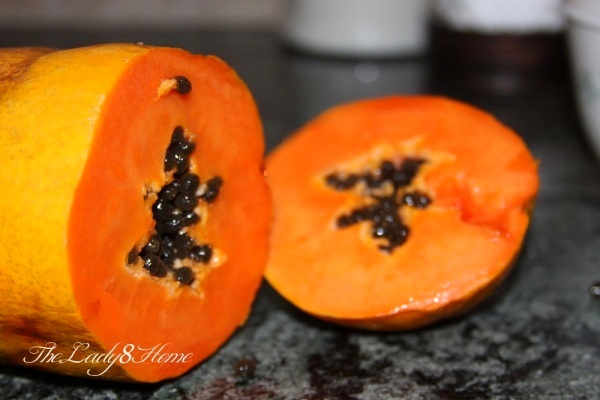 I am a part of this exceptionally talented blogging group that showcases a Power Food each week. The Power Food ingredient each week is based on the book Power Foods: 150 delicious recipes with 38 Healthiest Ingredients from the editors of Martha Stewart's Whole Living Magazine. It's amazing the kind of food that fall under the purview of Power Foods. You can find these ingredients in everyday kitchen. They provide an outrageous amount of nutrients – fiber, vitamins, iron, calcium, magnesium, minerals, phytonutrients, fatty acids – and anything else that you can think of that aids in promoting good health and healthy food habits.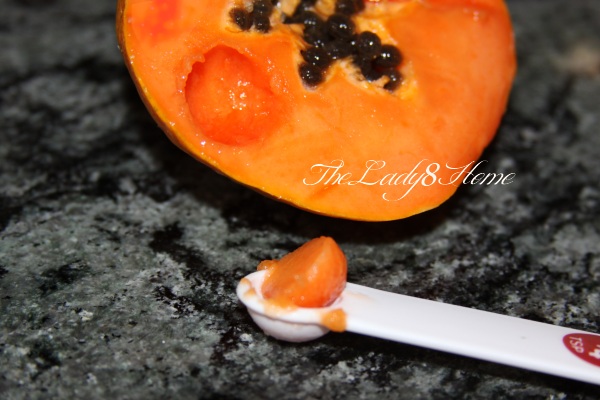 This week's ingredient is papaya. Ever since I was a child, I hated papaya, particularly its sweet clingy smell. My family loved it. In fact, our family dog Pixie used to adore papayas. My Mom has a few Papaya trees growing in her garden. Pixie would sit below them for hours, waiting patiently for birds to knock a juicy fruit off its branch. Then she would spend next few hours wolfing down the papaya. She ate one such papaya even a day before she died. Now a days, whenever I see papayas, I remember her.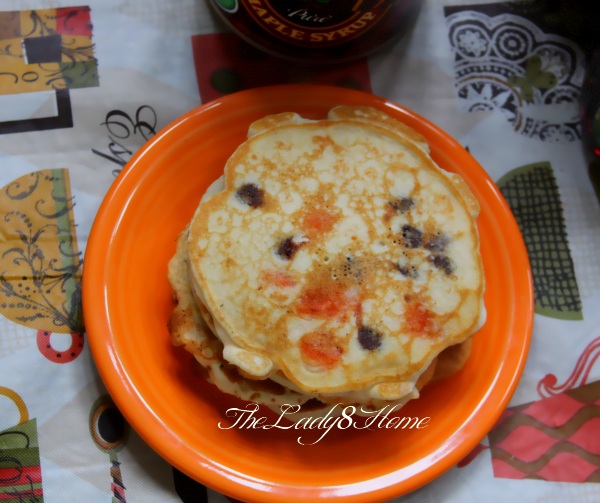 Papaya is a veritable super star amongst Power foods. While it too has all the other mandatory nutrients like beta carotene (only the ripe ones), fibers, vitamins etc, where papaya scores solidly over other foods is its ability to aid in digestion. The proteolytic enzyme called papain breaks down protein and also acts as an anti inflammatory agent. It has enormous other medicinal qualities as well. It is one of the very few fruits whose direct use in form of extract has been proven to reduce cancerous cells. Papain is also a great vermicide. It is also used to treat acne, freckles, warts, corns, etc. Papain is a goldmine for beauty treatments.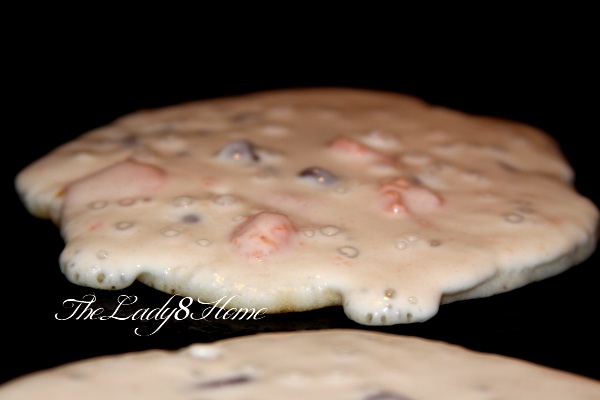 Over the years, I have tried  a few papaya recipes here and there. To be honest, I prefer to make face packs from them than to eat them. But papaya chocolate pan cakes are  amazing little treats that I help myself to once in a while, and they are hits with the kids too.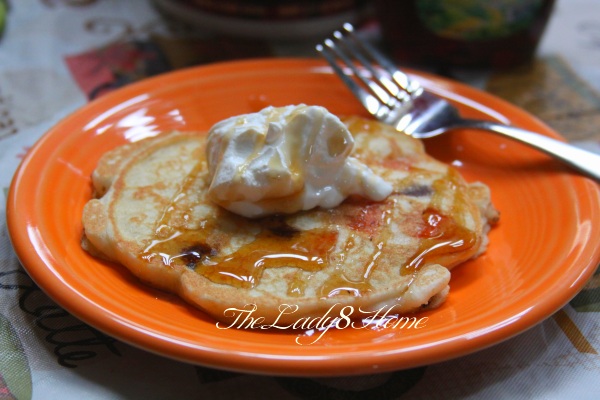 Papaya & Chocolate chips Pancakes
Author:
Minnie@thelady8home
Prep time:
Cook time:
Total time:
Ingredients
2 cups ready made Pan cake Mix (or make your own, see below for recipe)
1-1/4 cups water/milk
½ cup sweet chocolate chips
½ cup sweet ripe papaya bites
Oil to spray the pan with
Pancakes mix from scratch:
2 cups self raising flour
1 tbsp melted butter
1 egg OR 1 tbsp whipped yogurt
4 tbsp sugar
Instructions
Mix the water/milk and the pan cake mix into a smooth paste. Don't whisk it too much or it will become too frothy and the pancakes will be flat.
Stir in the chocolate chips and papaya bites.
Coat a skillet with oil.
Pour ½ cup of batter slowly, making a round pancake. The batter should be viscous enough to make it fall freely but not run.
Once the bubbles form and the edge looks golden brown, flip.
Fry the other side for a minute. Both sides should be golden brown.
Serve with butter or sour cream and a syrup of your choice.
For more fabulous papaya recipes, do check out my fellow Power food bloggers: