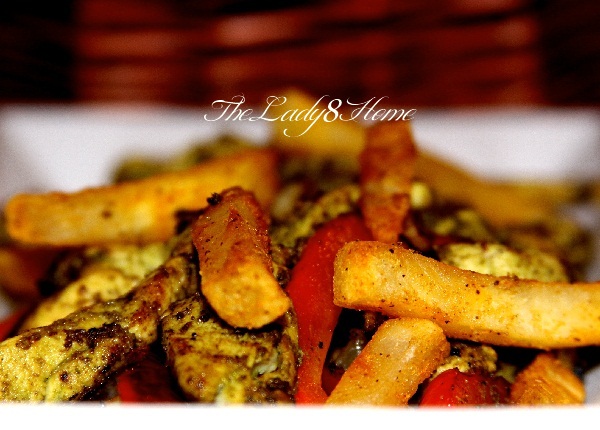 I like Fajitas. Easy to cook, and even more easy on the taste buds, they cook up in a jiffy, are filling and I think they are pretty glamorous.
I am not a fan of Mexican Food as such, but I do love coriander. So when Choc Chip Uru from Go Bake Yourself asked me to Guest Post, this came into my mind instantly. Easy, quick, and full of flavors.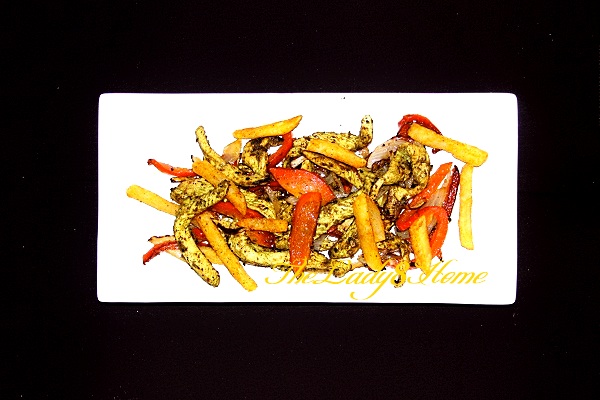 Uru happens to be one of my favorite blogger in the blogging planet. A perky, vivacious, sunny little girl, all of 17, is everything that you expect an all grown up teen to be. Until she bakes. Then, she can give adult pros with years of experience a run for their money. So when I started thinking about posting at her blog, my first instinct was to post a sweet recipe. But that would have been like showing a candle to a Stadium Floodlight. So I went back to my savory roots and decided to make the Green Chutney Fajitas – combining two beloved food recipes of Mexican and Indian cuisine.
Even if you are not highly impressed with this chicken Fajitas, do head over to Uru's blog Go Bake Yourself and check it out. Trust me, if you haven't been to her blog, you are missing out on one of the brightest star of Food Blogging world. While you are at it, do check out my recipe Green Chutney Fajitas too 🙂