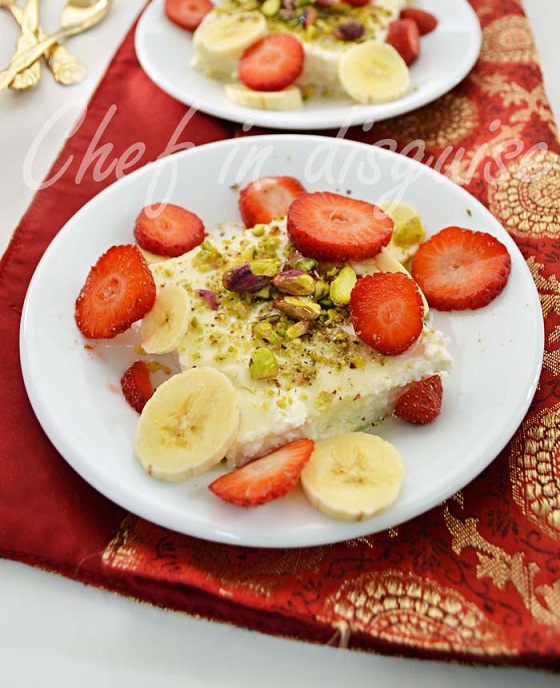 My trip to India is underway, and while I put my hair down, paint Kolkata red, and have a blast, I hate to think you all are missing out on my treatise on wisdom 😀 NOT.
OK, so maybe nothing that drastic. But do say you are missing me, else you will break my heart. But then, I am giving you enough reasons not to miss me at all, because I have these absolutely fabulous bloggers gracing my space while I am away to the country of my birth, basking in love and excitement of my family, close and extended……….  Wait, before you all get green eyed, let me tell you that I am actually in India for my Ma's surgery. And if everything goes as scheduled, she will already on her way to recovery by the time you are reading this post.
Enough about me. I will update about my trip complete with pictures when I come back. Today, however, I have one of my MOST fav blogger on the planet. She cooks authentic Middle Eastern Food, and when you look at those gorgeous pictures, you know you are dealing with a pro. Sawsan, from Chef in Disguise, is one of the most talented food bloggers in our blogosphere. She is proud of her heritage, and it shines through every post that she makes. If you haven't met her yet, trust me, you are truly missing out on a spectacular Food author and her blog.
When I asked her to do a guest post, she sent me at least 7 different pictures asking me what I would like. I am not kidding, I could camp out at her house. Each picture generated more drool than the last. Over to Sawsan.
Hello everyone! My name is Sawsan and I am the author, cook, baker and photographer behind Chef in disguise. I live in Jordan, and that means I grew up enjoying the healthy and diverse middle eastern cuisine . However when I started cooking on my own I discovered a passion for trying out recipes from around the globe. So my cooking ended up being a mix of east and west. Attempting to get the best of both worlds, if you will. I share many traditional middle eastern, Levantine and arabic recipes on my blog along my takes on old and popular recipes. I also share recipes from different cuisines, countries and origins.

It is my pleasure to be a guest over at Minnie's blog. She is heading home for a visit and I was more than happy to help out by being a guest at her wonderful blog. Minnie asked for a middle eastern recipe and I decided to share Madlouah (Semolina pudding) recipe. I love Madlouah because it is quick, easy, can be made ahead of time if you have guests, it is also versatile: you can top it with any seasonal fruit or change up the syrup. Use spice or cinnamon infused syrup or you can use fruit or chocolate syrups.
Taking a bite of madlouah gives you a combination of the velvety pudding with the coconut adding an interesting texture and flavor. A hint of mastic sets this pudding apart from anything you have ever tried. Next comes the richness of the heavy cream, the nuttiness of the pistachios and the perfect finish, refreshing fruit slices. All in one amazing bite 🙂

Madlouah recipe
4 cups milk
1/2 cup shredded coconut
2/3 cup semolina
2/3 teaspoon ground mastic
1/2 cup heavy cream
Simple syrup :
2 cups sugar
1 cup water
juice of 1/2 lemon (2 tablespoons)
1 teaspoon orange blossom water or rosewater (optional)
Decoration:
Ground nuts (traditionally pistachios)
Sliced fruits (strawberries, banana or any fruit of choice)

To make the Madlouah
Put the milk, coconut, semolina and ground mastic in a pot and stir continuously on medium low flame till the consistency thickens (10-15 minutes)
Pour into your serving dish, allow it to cool and then place it in the fridge
When the madlouah sets, spread the heavy cream on top
Right before serving sprinkle pistachios and arrange sliced fruit
Drizzle it with syrup
To make the simple syrup
Place the sugar, water and lemon juice in a pot and bring them to a gentle boil
allow them to simmer for 5 minutes, turn off the heat and add the orange blossom water
——-
Thank you So much Sawsan for this jaw dropping beautiful post. Sharing: