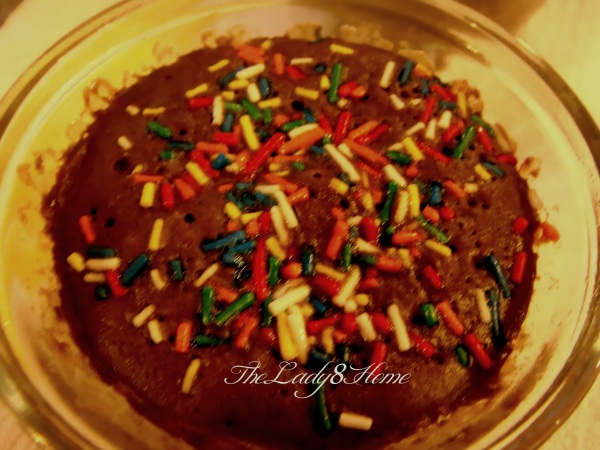 Do you have sweet cravings for no reason?
It's been bothering me for a while. More so when I browse through these fabulous blogs that post one fascinating sweet after the other. Most of those recipes are often beyond me because I am not a baker and stuff I bake seldom come out well. I am trying.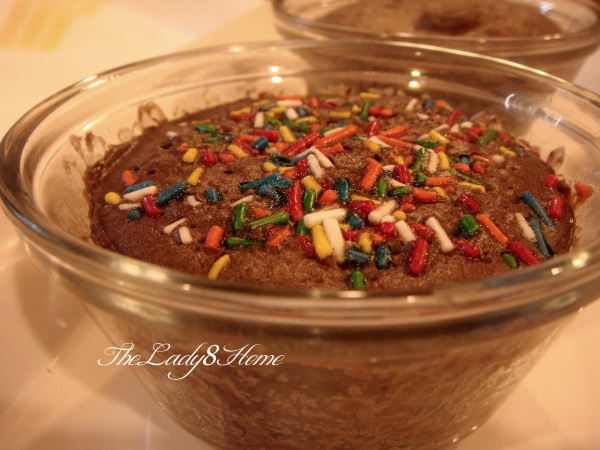 One of the most ingenious bakers that I have come across is an amazing kid, all of 17, who bakes as if she was born to do so. Those who follow my blog know what a big fan I am. There, I came across this recipe that I had to try.  I did not have any Golden syrup, but followed the rest of the recipe as is 🙂 And added sprinklers for a good measure. They turned out absolutely yummmm.
5 Minute Microwave Self-Saucing Banana Butterscotch Pudding – For Recipe, click here.