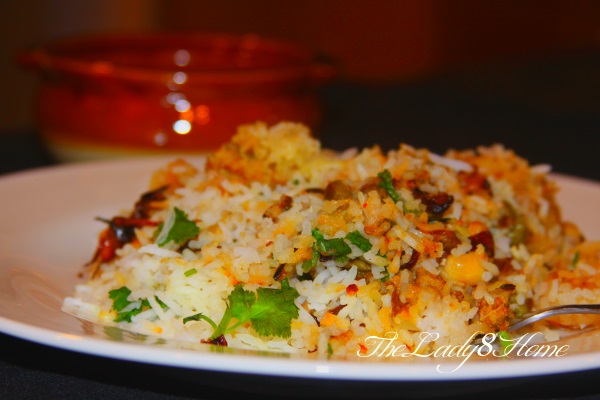 Divya Pramil from Youtoocancookindianfood.blogspot.com posted a very interesting challenge. She divided the Indian subcontinent into two geographical  teams – North Indian, and South Indian – in a cook off where members of each team will recreate a dish that is hosted by one member of the opposition team each month. Bloggers have been placed in the team based on the region they belong to. So people from South India will learn to cook North Indian cuisine, while members from North will try their skills at South Indian preparations.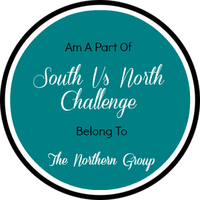 The challenge started in October, and that month my team, The Northern Team, won the challenge.
I was presented with the 'Most Well Presented Recipe Award' for my take on 'Mysore Pak', October Month challenge.
After that first month, I went on a hiatus. This month, Swasthi of Indian Healthy Recipes from the Sountern team posted the challenge of making Hyderabadi Dum Biriyani. And I knew it was high time I came back for my team mates. To my North vs South team members, I apologize for my long absence. I would have come back for the February challenge, but the recipe for that challenge turned out way too challenging for me, and what turned out was so bad that I could not post it, and then did not get enough time to have another go at it.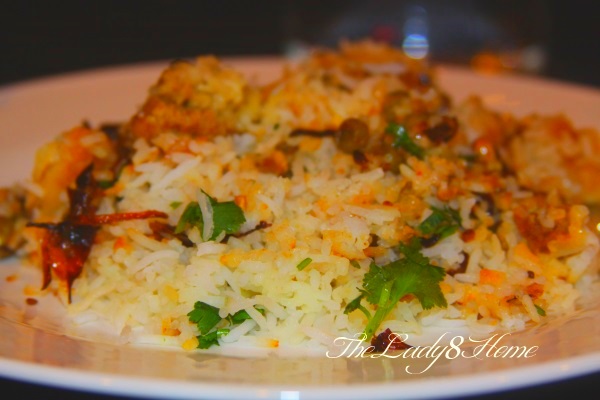 But Biriyani is so my kind of cooking. I make Biriyanis all the time, and love eating them, feeding them, and in some cases, even blogging about them. I have been thinking of of dum biriyani for some time now, and this came up as the perfect opportunity.
Cutting straight to the challenge, this Biriyani recipe comes from Swasthi, and I have followed her instructions as is. So this is a complete as is recipe of Hyderabdi Dum Biriyani from Indian Healthy Recipes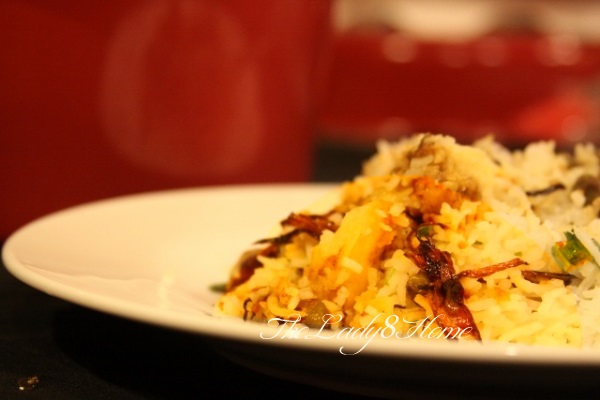 A very important part of the ingredient is Biriyani Masala. You can use readymade Biriyani masala, but for this biriyani I used Swasthi's Homemade Biriyani Masala.
Ingredients
1 tbsp ginger garlic paste
1/3  tsp red chili powder
250 ml yogurt
4 tbsp ghee or oil
Few saffron strands
30 ml hot milk to soak the saffron strands
Nuts
2 tbsp raisins
2 tbsp cashews (more if you like)
2 tbsp slivered almonds (optional)
Fried onions and vegetables
1 onion sliced fine and fried to a crispy brown
1 large carrot chopped sliced or chopped (I used pre-sliced)
8 medium sized cauliflower florets
1 large boiled potato cubed
1/2 cup green peas
1 ½ tbsps mint leaves minced
2 tbsps. Coriander leaves chopped very fine
2 green chilies slit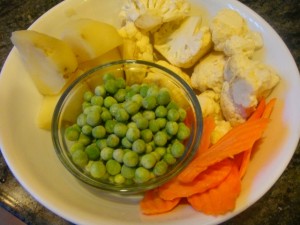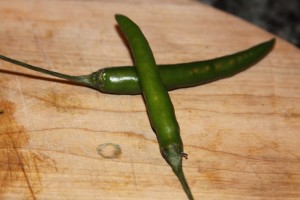 Dry spices
2 inch cinnamon stick
4 green cardamoms
1 black cardamom
2 big strands of mace
1 star anise
6 cloves
1 bay leaf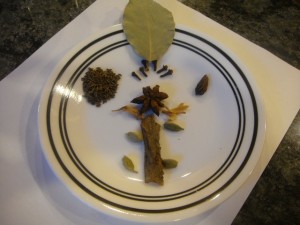 For cooking rice
1 ½ cups aged basmathi rice (soaked for atleast 30 mins)
1 tsp oil
¼  tsp shahi jeera
salt to taste
Instructions:
1.   Season all the dry spices in a skillet with 2 tbsp oil with the exception of Shahi Jeera.
2.   Once they crackle, add shahi jeera and sauté.
3.   Add ginger garlic paste and sauté for a minute.
4.   Add potatoes and fry for 2 to 3 mins.
5.   Add the rest of the vegetables and fry for 2 – 3 minutes.
6.   Add turmeric, salt, red chili powder and biriyani masala powder, fry for a min.

7.   Pour half of the yogurt. mix and cook covered for 2 to 3 mins
8.   Cook uncovered till the moisture in the yogurt evaporates
9.   Add mint and green chilies. mix well and fry for a min. The vegetables should be cooked, and dry. Cover and set aside.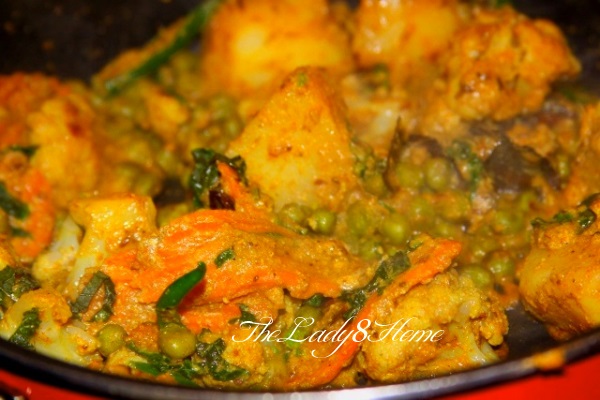 10.  Meanwhile, in a large pot, bring 5 cups of water to boil, add oil, shahi jeera, salt according to taste.
11.  Add rice and cook it till it is ¾ done. Drain in a colander. Make sure not to overcook. Set aside.
12.Start the crock pot on high.
13.
Now transfer half of the cooked vegetables in the crock pot.
14.  
Add nuts and raisins and fried onions.
15. Pour the left over yogurt to the vegetables in the pot. Mix well and check the salt. Keep the crock pot on high.
16. Over the vegetables, layer half of the rice.  Layer rest of the vegetables on the rice.
17. Add fried onions.
18. Layer rest of the rice.
21. Cover the crock pot, lower the flame to low.
22. If your crock pot does not have an airtight cover, then To keep a heavy weight to keep the steam from escaping.
23. Cook on low for 45 minutes.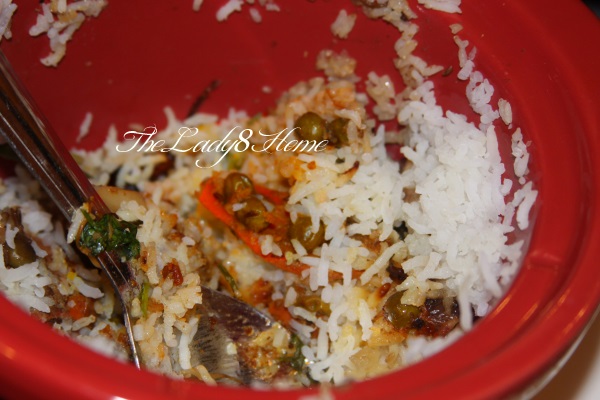 24. Check for rice doneness.
25. Mix it well before serving. Serve it with yogurt or raita.