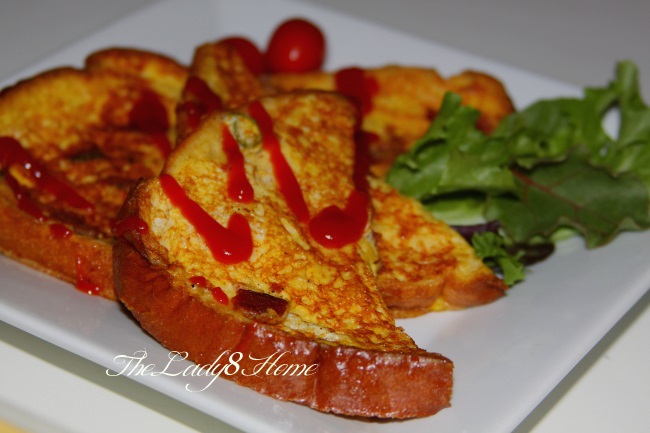 Last year, when I started blogging, I received an invitation to participate in a group challenge called 'Improv_Challenge' hosted by Frugal Antics of a Harried Homemaker. At first, I was thrilled. And then, the clueless bloggy pumpkin that I was, it totally stumped me. I had no idea what I was supposed to do, and the only linky party concept I knew was to go and link it up somewhere. Hence, when Kirsten would send me her linkies, I would stare at it stupidly, no clue what to do with it. Kristen even told me what to do, which sounded quite Greek to me, and I was too hesitant to ask any more.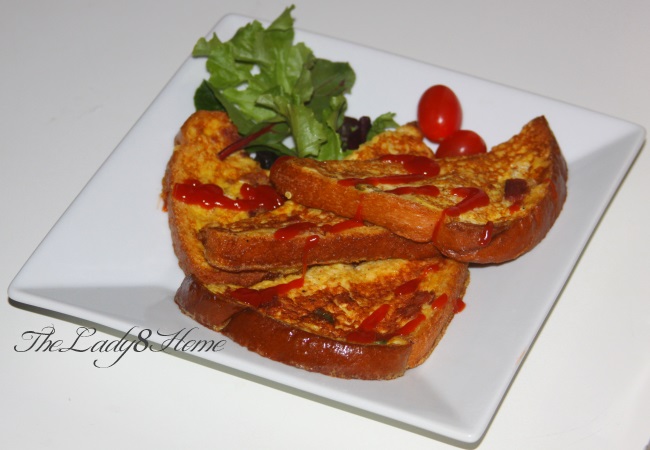 So I did not do anything about it. Till last week. We recently started another Blog hop called 'Ina's Fridays', and Chaya from Bizzy Bakes arranged for a Linky where all the posts would show up on all the participants' pages once they link their recipe. Ting!!! The bulb came on. I rushed back to check on Improv challenge, and now I knew what this was about.
So from this month, I happily am going to be part of this awesome group of bloggers who blog every third Thursday of the month. This months ingredient are eggs and bacon. I decided to make  French Toasts. But I gave this traditional toast a twist. Instead of semi sweet breakfast, this is more a savory mid day snack or even a brunch. Goes well as a finger food too.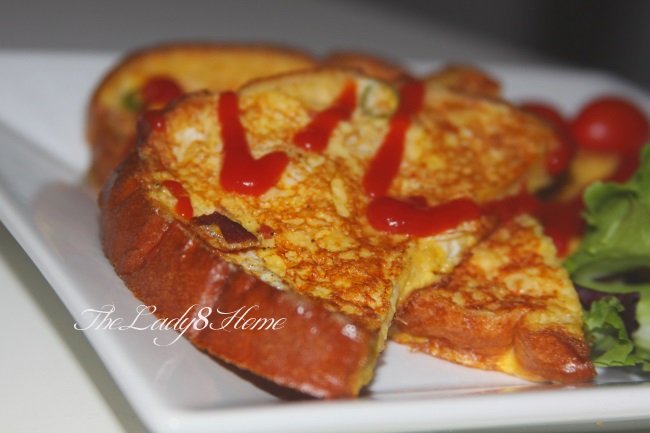 Bacon and pepper French Toast - Improv Challenge
Author:
Minnie@thelady8home
Ingredients
4 eggs
8 pieces of whole wheat bread
2 pieces of bacon
2 Thai green chilies or any other chili of your choice
½ cup milk
½ tsp salt
½ tsp red chili powder
a pinch of turmeric (optional)
Instructions
Cook bacon in a pan till crisp. Transfer on a paper towel and reserve the pan with bacon oil.
In a large bowl, whip eggs, milk, green pepper, red chili pepper, turmeric, salt.
Crumble the bacon pieces and add to the egg mixture.
Cut the bread pieces diagonally.
Heat the pan or the girdle with bacon oil.
Dip bread pieces into the egg mixture and fry in the bacon oil.
Fry on medium flame about 4 minutes on each side, till nicely cooked and look crispy.
Serve hot with ketchup.