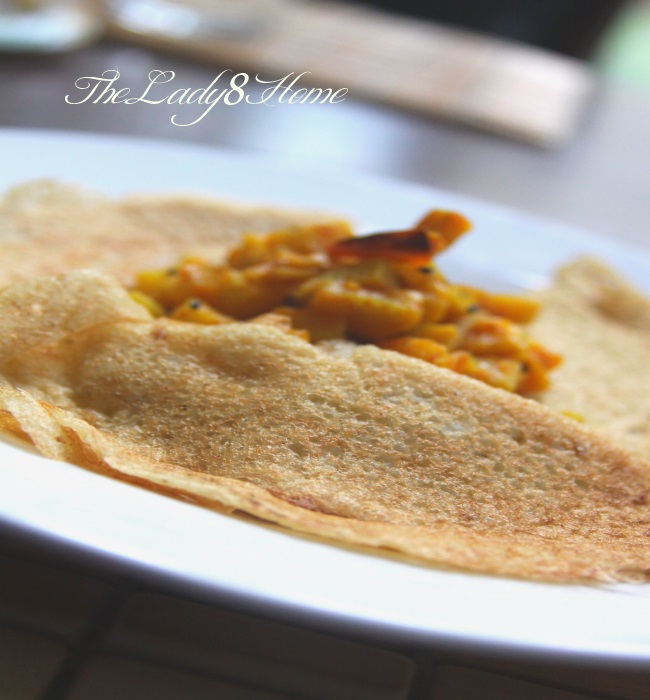 When Shama Nagarajan, our SNC Challenge 6 host for Northern team from Easy2cook recipes, posted 'Karupatti Appam' as our challenge for the month of April, one look at the ingredients and I knew I was in trouble. I did not have jaggery the recipe called for. I think the raw rice and the cooked rice was a part of the problem too. Still I tried with a couple of substitutes, and the result was meh! to eww!!!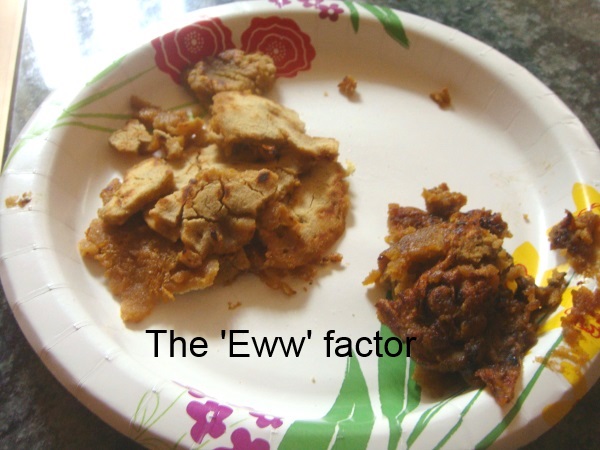 As a challenge lover and never the one to slink away from getting help, I sent an SOS to the SNC group members. Within minutes, suggestion after suggestion poured in, everyone chipping in to help out. Such a delightful group of bloggers they are! This is why I like to be part of a blogging group, over a period of time, it starts feeling like family.
Divya Pramil from You too can cook indian food started this challenge in October last year, and it is something now all of us look forward to. Every month, one group wins the 'trophy' and there is now a very healthy competition. It is getting interesting by the day and as more and bloggers join in the fun, more competitive it gets every month. What I really like about this event is the way Divya has devised the point tally system that decides on the winner or the loser each time. It is innovative where the individuals get appreciated for their participation and content, while the team as a whole gains when the members participate with enthusiasm. It's fair and very interesting. If the challenges of learning Indian food of different regions interest you, then this is definitely your kind of challenge and you should check out the South vs North Challenge page:)
Guess who won the trophy for the SNC challenge 5?
US!!!!! March trophy was won by the 'Northern Team', the team that I belong to. Victory feels delicious.
I also got a personal prize for my recipe of Hyderabadi Dum Biriyani, which I am very proud to note, added some extra points to our score tally 🙂
Please check the recipe for this when you get a chance 😀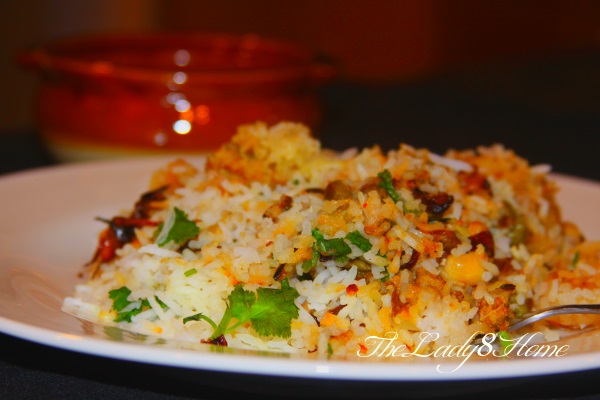 The challenge of making Karupatti Appam was a little more difficult than I expected due to lack of ingredient availability as I mentioned in the beginning of the post. Once the suggestions came in, I tried a couple of different things, and this time it worked. It seems like rice quality, or the jaggery, or even the amount of 'urad dal' can make a difference.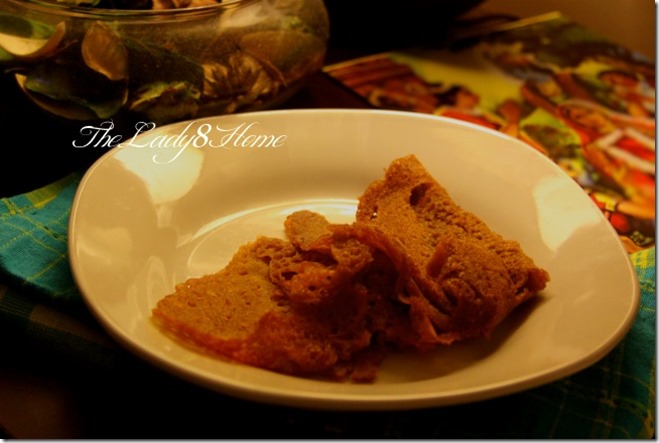 The original recipe of Karupatti Appam that was posted by Shama calls for boiled rice, raw rice, jaggery and urad dal. I added some idli rawa in addition to raw rice and replaced jaggery with molasses. I also increased the amount of urad dal from my pervious attempts. I am not sure what worked, only that I am thrilled that it did.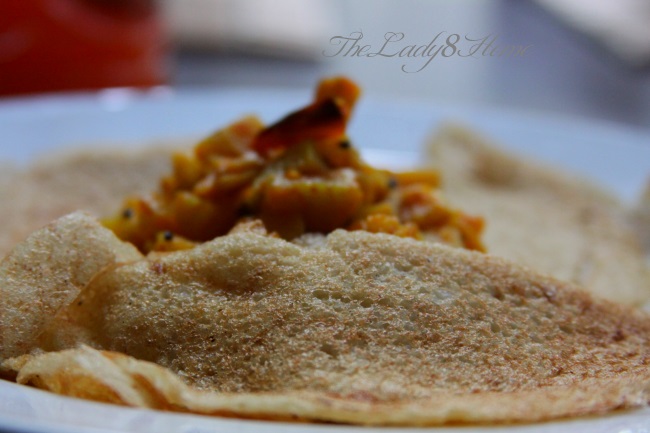 My two main changes:
Idli rawa in in addition to raw rice and some more urad dal. As I use Basmati rice for all my rice cooking purpose, it might have been creating a consistency problem.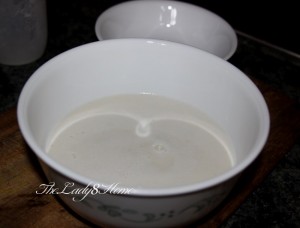 Molasses instead of jaggery: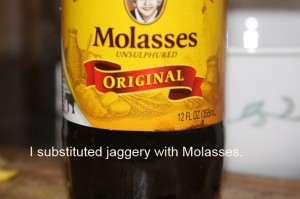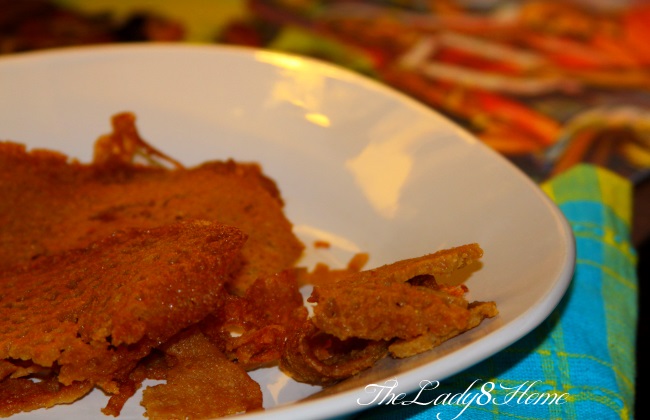 Step by Step: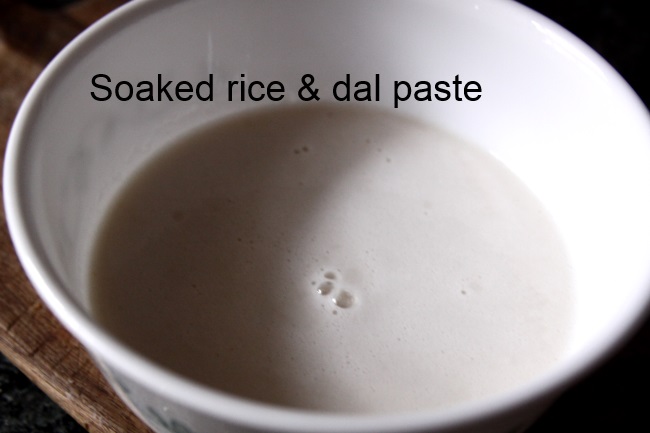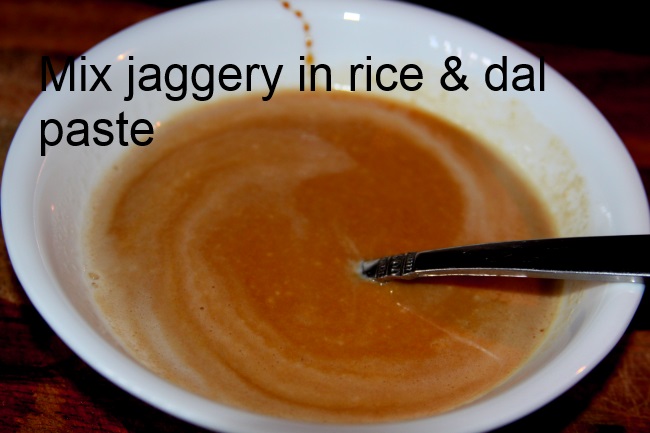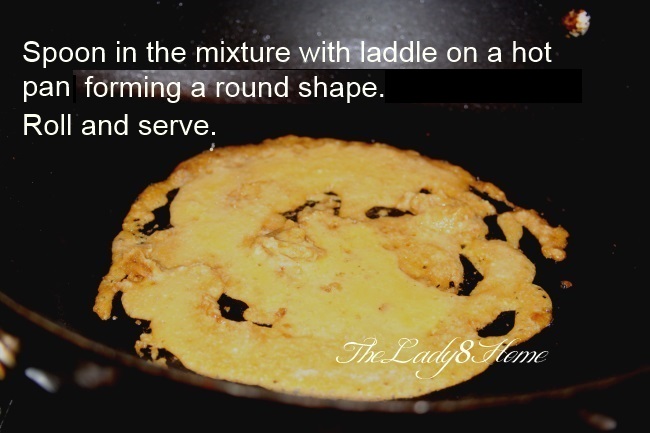 Then eat with relish (not the pickle, but relish as in taking a bite, closing your eyes, and nodding your head in delight).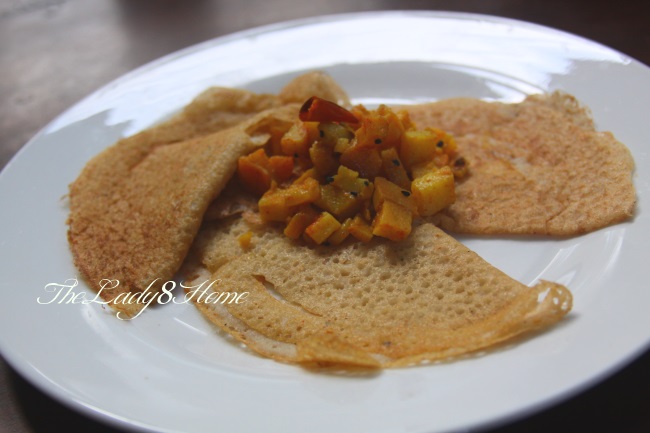 You can also: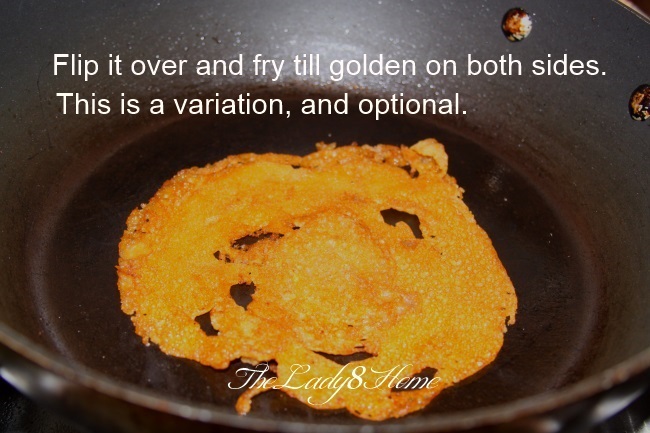 SNC April challenge– Karupatti Appam
Recipe type:
Appetizer/Dessert
Ingredients
Boiled rice - 1 cup
Raw rice - 1 cup (I added ½ cup idli rawa)
Urad dal - 1 handful (I added ½ cup)
Karuppatti - 250 gms (I used Molasses)
1 spoon of oil for each individual Appam
Instructions
First, combine warm water with palm jaggery to make a syrup .
When cool, filter it through a strainer to remove the impurities.
Take a shortcut and use Molasses which gives very similar flavour without all the hard work.
Soak rice and dal in 4 cups of water. Shama suggested 2 hours, I did overnight (If you can stick to the original recipe, then fermentation is not needed).
Grind the soaked dal and rice into a very smooth batter. The batter should not be thick like a paste, nor runny as milk.
Gradually mix the palm jaggery syrup with the batter, making sure it stays smooth.
Heat a non stick skillet or flat pan. Pour a laddle of the batter in the center. Hold the handle, and rotate it gently, so that the batter spreads out in a circle like an omelette or a dosa.
Spread 1 tsp oil over it. Cover and cook till done.
Roll and serve.
(I fried the other side too on some and served it as sweet omelette, that worked beautifully too).
For a savory twist to the appams, leave out the jaggery, mix some vegetables and spices in the batter and fry it the same way as above.
Also visit Mysore Pak, my recipe for the 1st SNC challenge 🙂