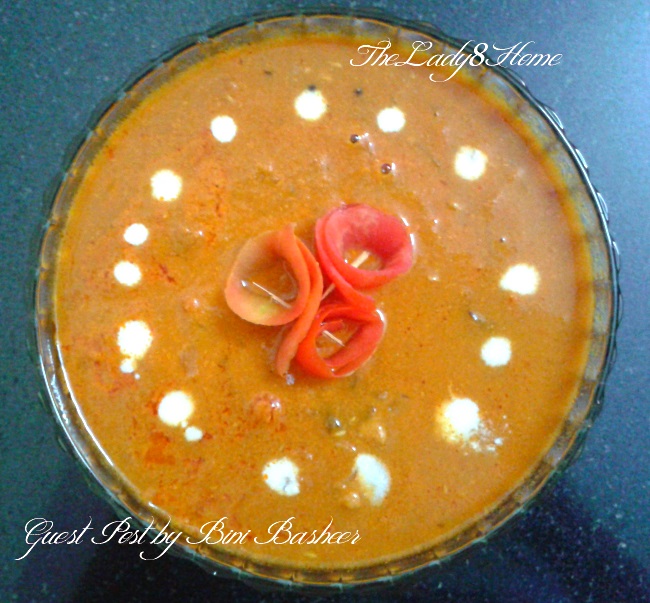 Today's post is a Guest post by a very sweet lady named Bini, who requested to participate in my Anniversary Giveaway contest. She is not a blogger, and by her own admissions, she is only starting to know the nuances of cooking, especially as her nuptials near

Her Mom is her idol, and this post is dedicated to her. Sweet no? 
And yes! Non bloggers can participate too! All you have to do is to write a post and email me with the pictures you want me to include and I will post it for you

I will be updating my Giveaway post accordingly.
So over to Bini, and the lovely Kerala style seer fish curry (a variety of Mackerel).
——————————————————
I would like to start with a small note about my mother..I use to call her ummachi. She is a doctor..I always admire her when it comes to profession..Her medical ethics…She is my roll model in fact..Very happy to prepare a dish for my sweet mom. As she started going to a private hospital too, I am the new in charge of our kitchen.. .I think as my marriage is nearing by, she might have thought that I must become a good cook. This can also be a reason why she completely handed over the kitchen duty to me..Blush…Thank you mom…I always like to have my own kitchen and I started experimenting dishes also..
Also, here is a belated birthday wish to your lovely blog Minnie, as it turned one year old…Secondly congrats dear for creating and updating such a wonderful blog for veggies and non veggies and for hosting a very fabulous give away. Loved it…I would love to participate in your wonderful give away.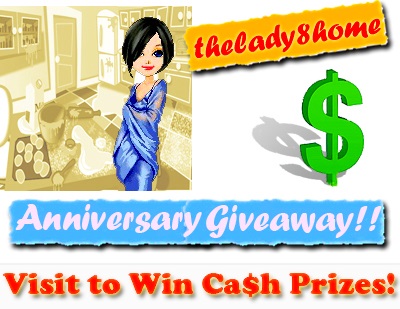 I have gone through your kitchen korner dear…The post which i would like to bookmark is Mango Mint Sweet and Tangy.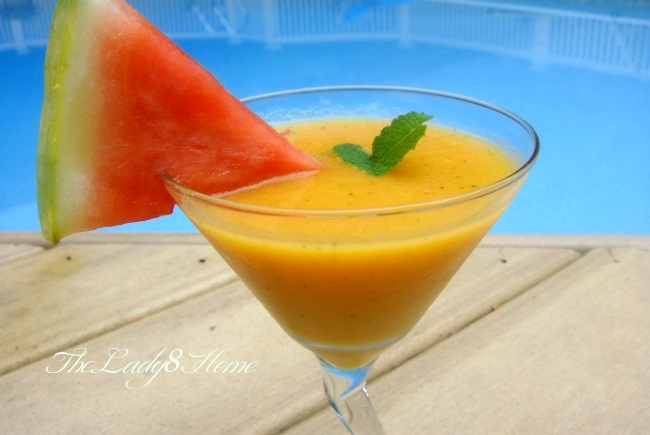 .I have chosen that recipe because of the following reasons
a) I sweat a lot..So I use to consume juices, smoothies, drinks to make my body chill etc
b) This particular recipe is a rich source of almost all vitamins..
c) Easy to prepare dish as I am a fan of easy cook recipes.
d) Delicious refreshing chill drink consisting of all my favourite fruits..mango, water melon and orange.
Here comes the dish that I prepared for my mom…Itz Kerala style fish curry.Itz very simple..My mother is very fond of dishes made out of fishes…I got So this is the first time I am preparing myself…But  it comes out really well..The only problem  was the amount of gravy was more when compared to fish,,Yet it was tasty..These are the comments from my Ummachi..and I was very happy to hear good comments from my mom…So letz start..
Kerala Style Seer Fish curry
INGREDIENTS
1)  Seer fish   -   1/2 kg
2)  Coconut grated  -  1 cup
3)  Shallots (chopped) – 3
4)  Ginger – a small piece (one inch)
5)  Raw mango (chopped) – 1
6)  Tomato (chopped) – 1
7)  Tamarind (deseeded) – a very small piece
8)  Chilli powder (kashmiri) – 1 and 1/2 teaspoon
9)  Turmeric powder – 1/4 teaspoon
10) Coriander powder – 1/2 teaspoon
11) Fenugreek powder – 1/4 teaspoon
12) Green chillies (Split into two halves) – 4
13) Curry leaves – 1 spring
14) Coconut Oil – 1 tablespoon
15) Salt – add accordingly
16) Water – according to the gravy you need
PROCEDURE
1)  Clean the fish well and cut it into small pieces
For Gravy
2)  Add grated coconut, shallots, ginger, tamarind, chilli powder, turmeric powder, coriander powder and water (add up to the same level of all other ingredients
in the grinder) to a grinder and grind well till u get a little thick mixture.
3)  Transfer this mixture to a kadai/ clay pot (manchatti) which u intend to prepare the curry..Using of clay pot will add to its taste..
4)  Add chopped tomato, raw mangoes and green chillies to it and mix well.
5)  Add required water according to the gravy you need.
6)  Add fenugreek powder and mix well
7)  Add curry leaves and salt and mix well. This forms the GRAVY..
Final Preparation
8)  Heat the gravy in kadai in medium flame.
9)  When this gravy starts boiling, add cleaned fish and gently mix with gravy.
10) Close the lid and cook for 10 minutes in low flame.
11)  Open the lid and add 1 tablespoon oil by swirling the tablespoon so oil will fall on the top of entire gravy
12)  Cook for another 7 or 8 minutes in low flame..
Off the flame and serve hot…the yummy yummy  fish curry with rice or chapatti or hoppers…It's a good side dish for almost every main course dishes…Hope you all guys liked it.
Thank you Minnie for giving me an opportunity to showcase my recipe dear.
—————————————————————————
It's you Bini who I need to thank for sharing such beautiful thoughts with me and my blogging family. I love the fish curry. Don't you?
Do check out my ongoing Anniversary event and check out all the lovely dishes that are linked. If you have something special to share about a special lady in your life, please do so. We would love to hear your thoughts. The contest ends in two weeks, so hurry!