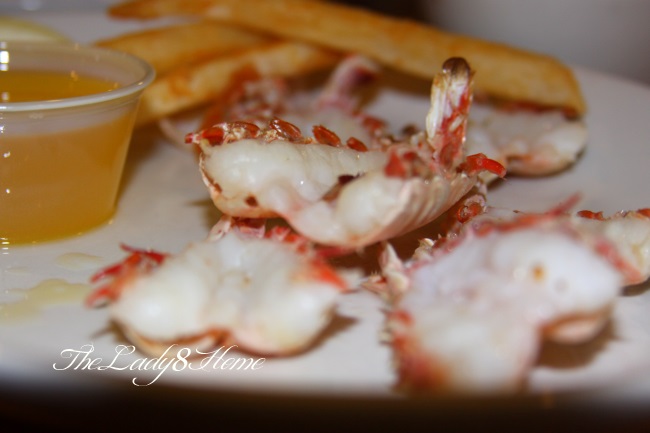 Dixie Crossroads is a seafood restaurant in Titusville, Florida, that we ventured into after reading rave reviews about it on the web. Located about 15 miles from NASA's Kennedy Space Center,  this place offers old world charm and a seafood fare that has its clients coming back to it for years now.
In the early 60s, a family loved deep sea fishing, and caught a lot of rock shrimps. These are tiny shrimps with rock hard shells, hence the name rock shrimps. Problem was, no one could break open the shell. So almost always they were thrown back into the sea.
The Thompson family found a way to crack open the shells, and set up shop in the early 80s that sold shelled rock shrimps and called it Dixie Crossroads. It continues to specialize in rock shrimps.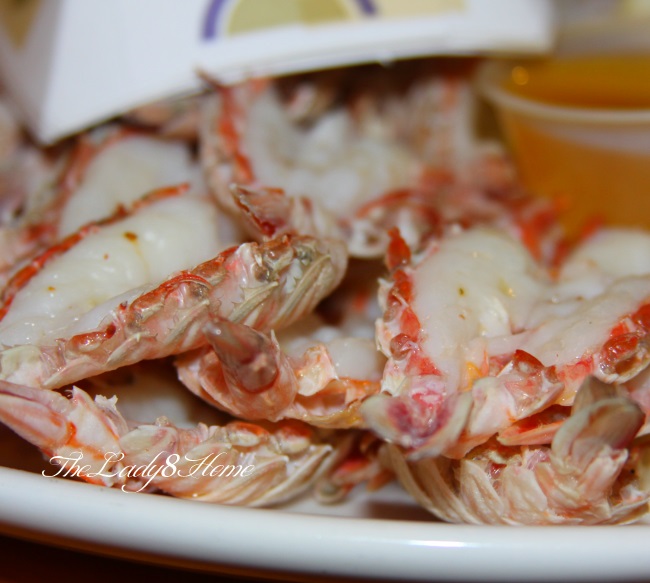 The famous rock shrimps
The decor is 80s style, with wooden slats and bench style seating. But even though it looks a bit dated, it does not take away from the charm of the place.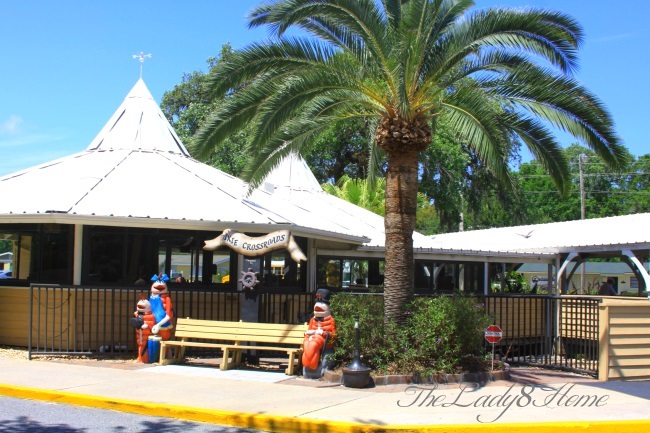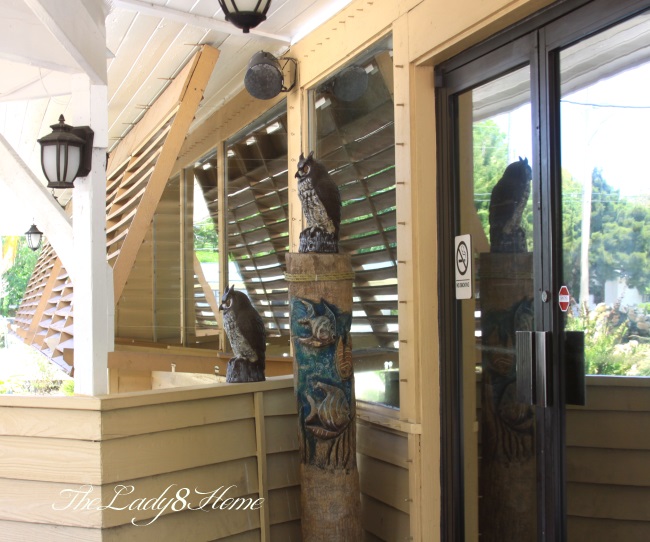 The wooden owls at the entrance.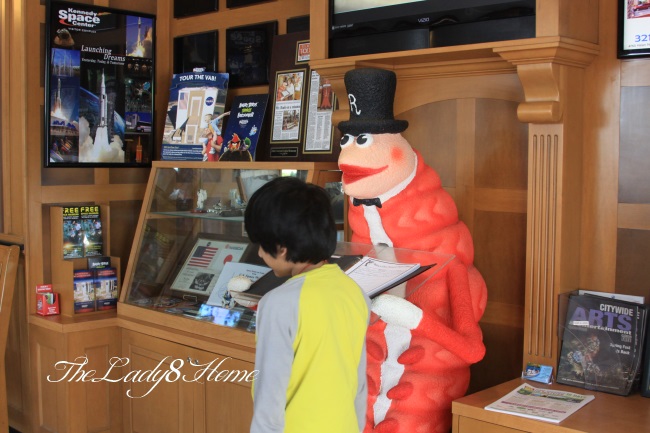 Greetings!!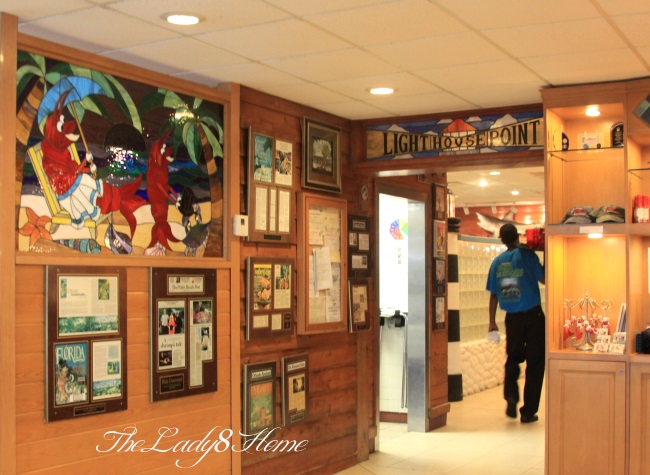 The lobster murals at the entrance lobby create a lot of interest.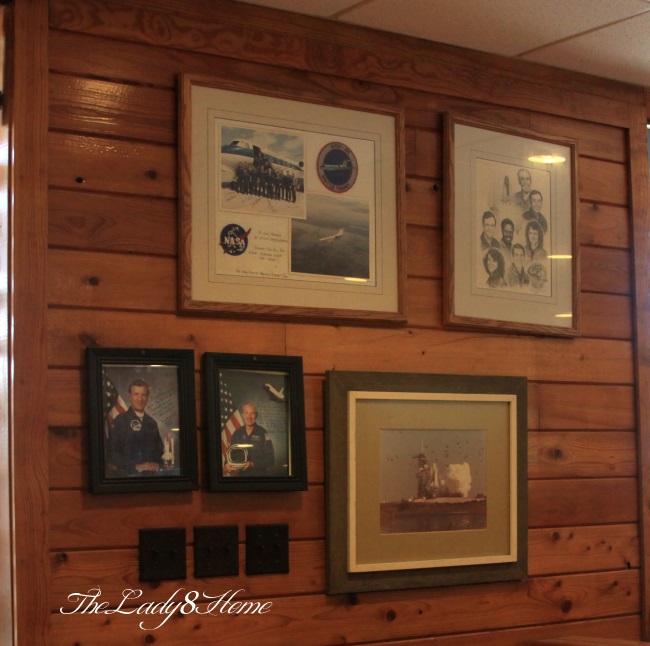 The old world charm is enhanced by the pictures of astronauts and other memorabilia from NASA.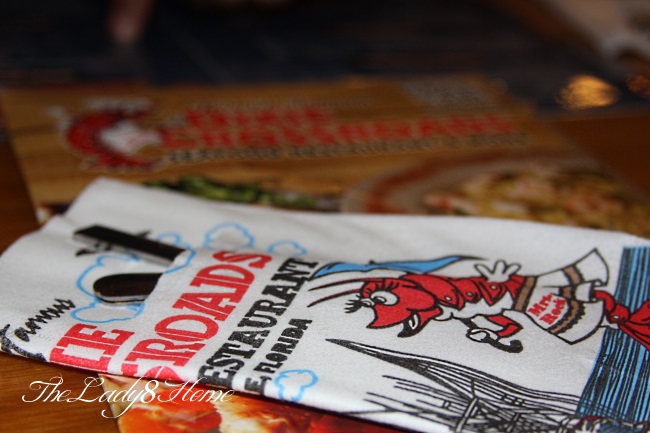 There is plenty of seating, and while it's known to be full all the time, we got in there at a good time. Our server Jessica was very knowledgeable, and walked us through the Menu, making suggestions that served us well.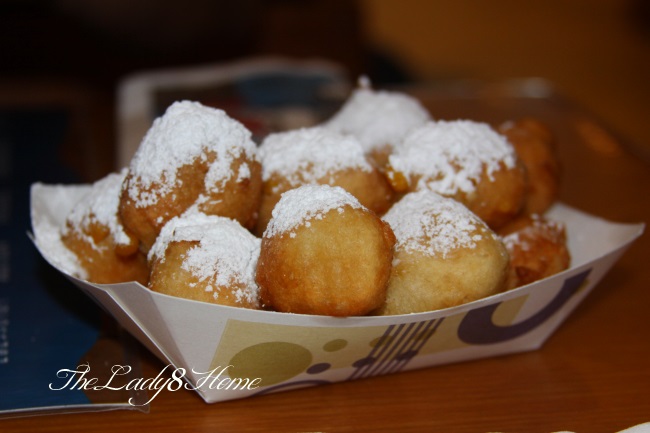 Hush puppies corn fritters. Complimentary.
Almost as soon as we were seated, we were served Corn Fritters straight from the oven. These are basically donuts doused in sugar powder. Soft and buttery, they tasted heavenly.
Note: If you are going in for the first time, you might find yourself addicted to these delicious little balls of sugar and end up filling yourself with them. So go slow.
My older one ordered clam chowder.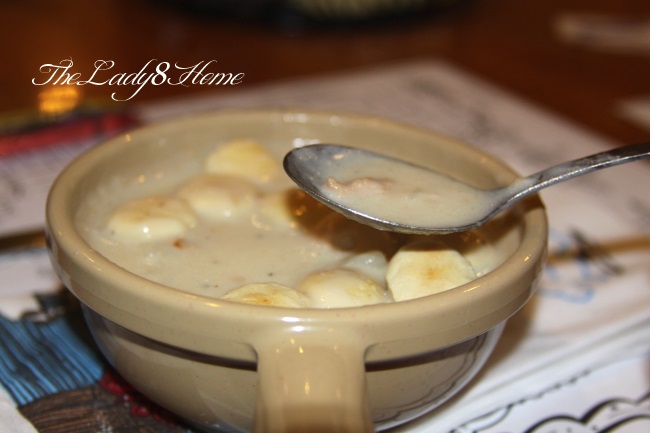 Cup of Clam chowder: $3.99
It came with a packet of crunchy oyster crackers.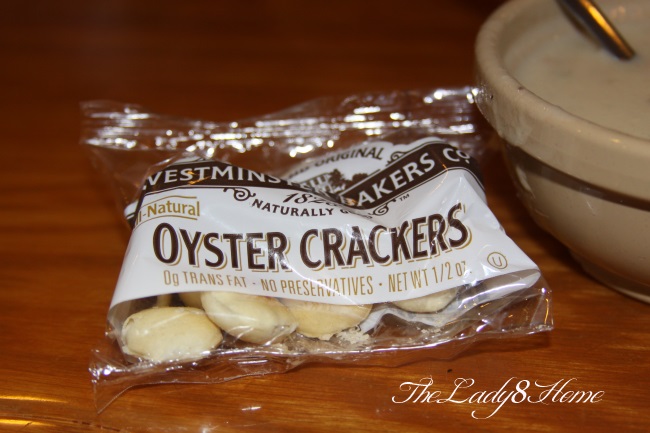 Oysters crackers
It was just the right consistency, full-bodied and each spoon came up heaped with meat.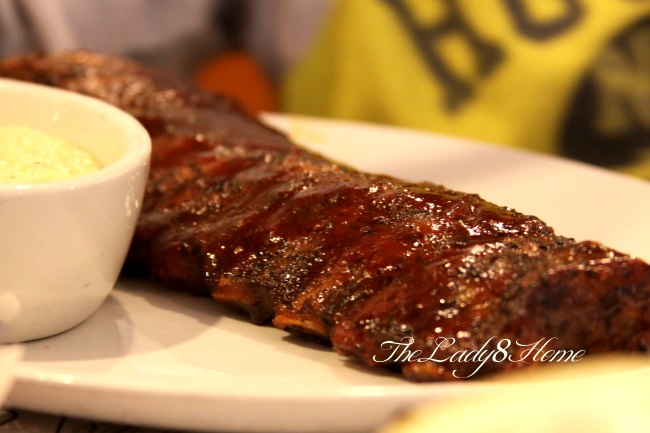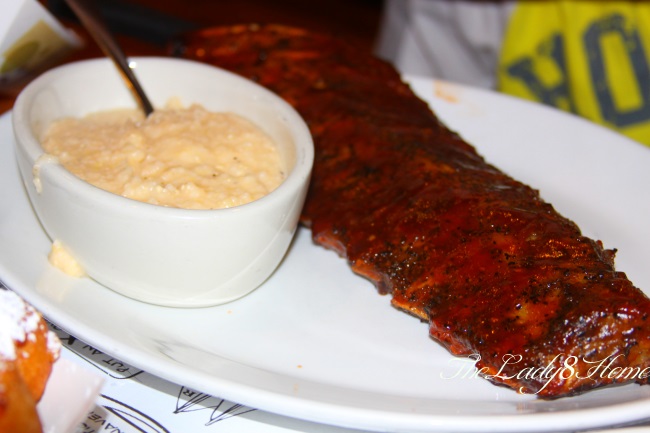 Full rack of BBQ Baby back ribs with two sides. $14.99
My younger one is not so fond of sea food, so he went for BBQ Baby Back ribs with cheese grits. We were not sure how the ribs would turn out in a seafood restaurant, but they were tender, moist and very flavorful. We ordered cheese grits and fires as sides. The cheese grit was thick and cheesy, just as it should be.
We ordered Cape Canaveral Special – a combo of Rock shrimps, Royal red shrimps and Scallops.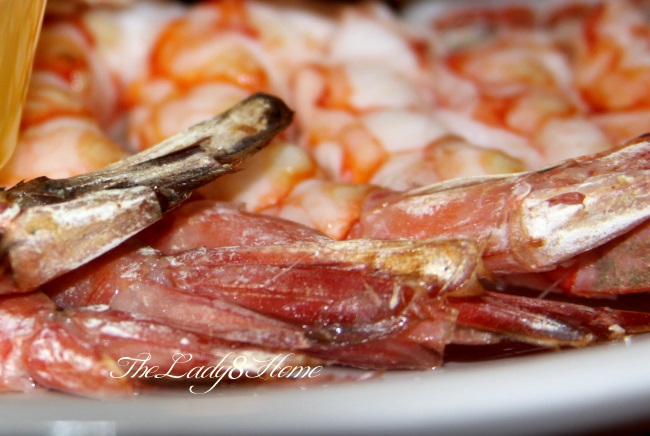 Royal red shrimps
Royal red shrimps are another of their specialty. They are caught wild and are seasonal, so supplies are often limited. This year the supply has been more than other years, so there is plenty to go around.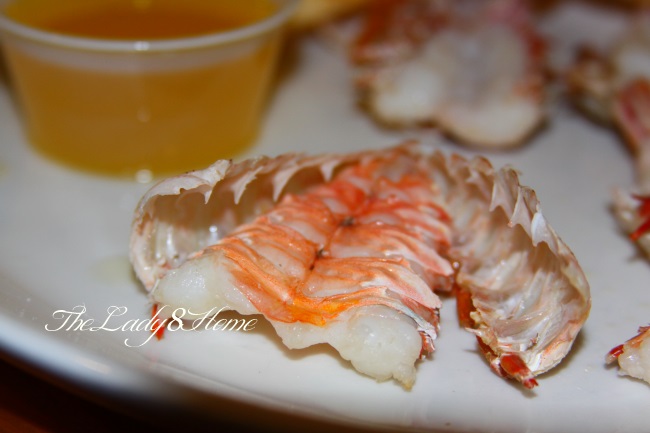 Rock shrimps
And then of course, the famous rock shrimps.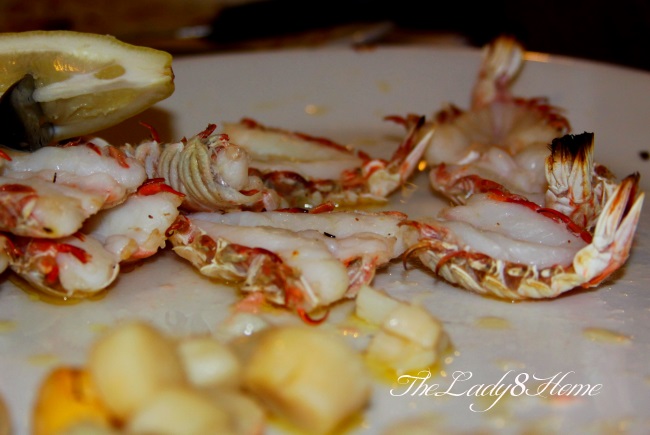 Though they look like shrimps, their meat tastes a lot like lobster. Sweet and succulent, they are broiled on a conveyor belt til they reach just the right temperature. There is also a trick to neatly opening the shell and if you request, your server will show you exactly how.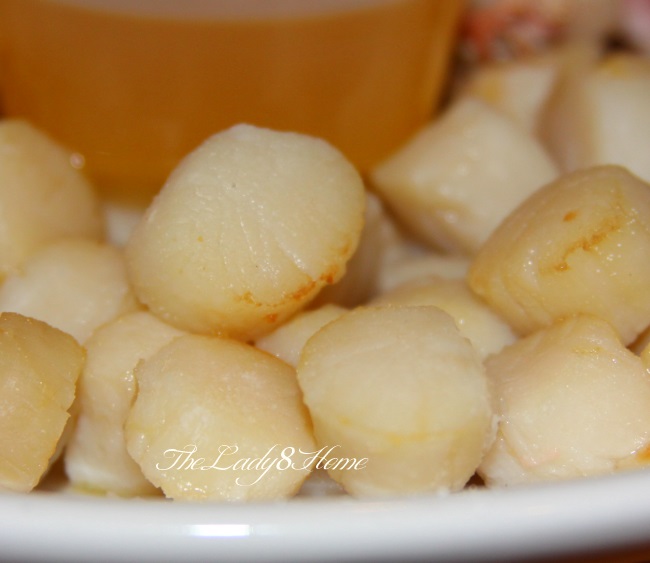 Scallops
The only weak link in an otherwise fabulous array of seafood. The scallops were over cooked and chewy.
Cape Canaveral Special: 30.99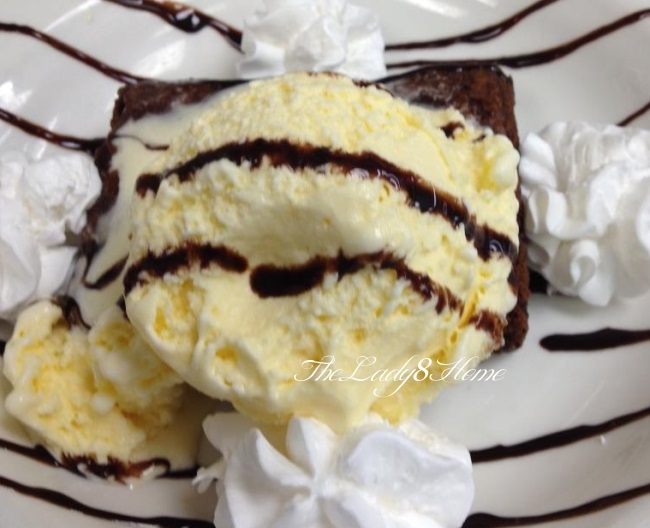 Double Fudge brownie with ice-cream $4.99
The portions were great and though we ordered only two major entrees, we had enough for the four of us.
Dixie Crossroads is a convenient restaurant to go to from Kennedy Space center, and it's about 45 minutes drive from Orlando. If you are great seafood buff, then the ride will be worth it.
Dixie Crossroads
1475 Garden Street
Titusville,
FL 32796 
Phone: 321-268-5000