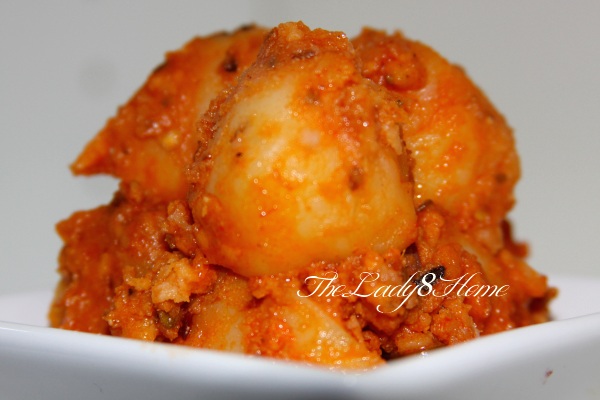 The countdown to the results of my Anniversary Contest has begun. The results will be out on the 15th July. I have fabulous judges, and they are putting in so much time and effort that I am overwhelmed. It is not an easy task judging such beautiful entries. To meet them, please click here.
ONE more day to go before the Giveaway closes. So enter here today!!!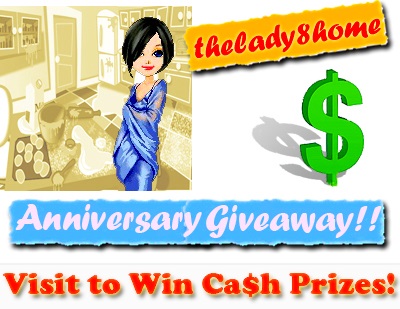 Here are the Top 10 posts vying for the top prize (by reader's votes)
If your entry has not made it to Top 10, do not fret. There is another prize up for grabs – The Critic's choice. All the automatic entries automatically get an entry.
Congratulations to all the finalists!! Good Luck to all the participants! Please be ready with your email and Paypal information. In case you do not have Paypal, let me know. Once the winner is declared, please email me the details at Minnie@thelady8home dot com
Today I also bring you the recipe for Bengali Aloo Dum. Remember last year I posted Indian Luchi?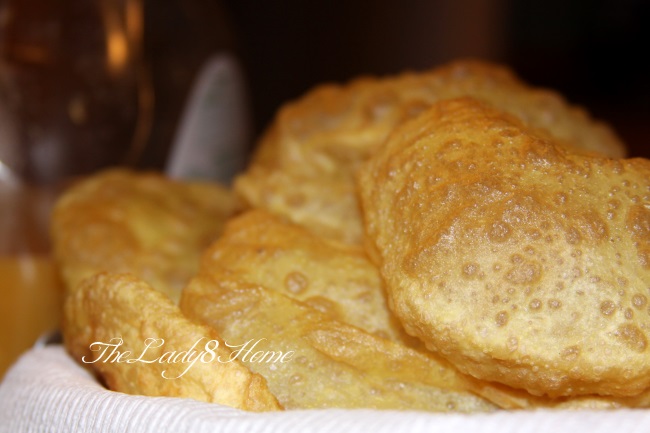 And left the potato part of it in 'coming soon'. I need to really work on definition of 'soon'. Six months! Thankfully a  dear reader alerted me to the error.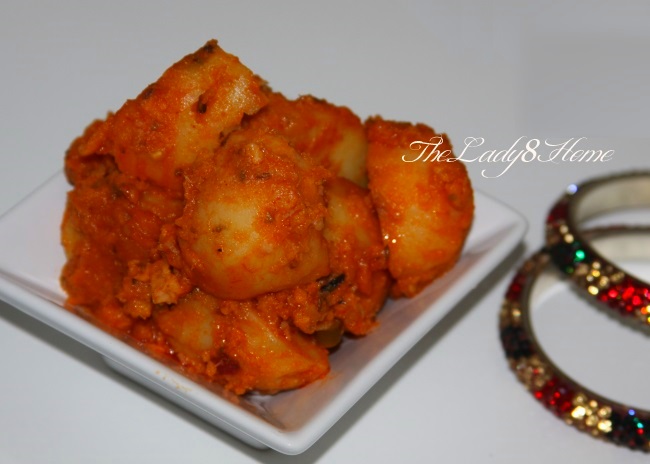 "Aloo" in most Indian languages mean 'potatoes'. "Dum" is slow cooked. Now, because the potatoes are already boiled, the 'dum' part takes very little time.
If you are making Luchi, then Aloor Dum is a given. Quintessential Bengali, there are a few different versions. No matter how you make them, Bengali Aloor Dum with Luchi is a combination that beats comfort food hands down.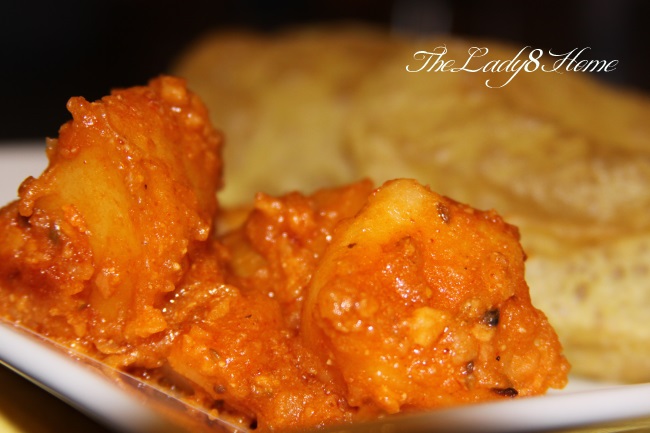 Bengali Aloo Dum
Author:
Minnie@thelady8home
Ingredients
1 lbs baby potatoes or medium sized potatoes quatered
1 small onion grated (drain the juice and reserve)
½ cup tomato puree
¼ cup thick yogurt
4 green chillies
1 tbsp ginger minced fine
¼ tsp cmin seeds
½ tsp turmeric powder
1 tsp red chili powder
1 tsp sugar
2 tbsp oil
1 tbsp ghee
1 bay leaf
1-1/4 tsp salt or according to taste
Fresh coriander leaves for garnish (optional)
Roast and grind for garam masala
2" cinnamon
4 green cardamoms
¼ tsp black pepper pods (you can also used fresh cracked pepper)
3 cloves
Alternatively, you can also use store bought garam masala powder, though I prefer to make my own in this.
Instructions
Boil and peel the potatoes.
Prick the potatoes with a fork to punch some holes all around for even cooking
Sprinkle ½ tsp salt and ½ tsp turmeric and keep aside.
Roast the spices and cool them.
Heat 2 tbsp oil and fry the potatoes till golden. Drain and transfer to a plate.
In the same pan, add ½ tbsp ghee.
Season with bay leaf and cumin seeds
Add 1 finely chopped green chilli and minced ginger
Add grated onion and fry till the onion is nicely golden brown.
Add half the garam masala, rest of the turmeric, sugar and red chilli powder
Saute well and then add tomato puree
Once the oil start leaving sides, lower the flame and add yogurt
Saute well.
Add potatoes. Check for salt and add more according to taste.
Add 1 glass of water and bring to boil (You can add the onion water at this point)
Simmer and cook for 15 minutes.
The gravy should look creamy.
Add rest of the ghee, reserved garm masala and remaining green chili slit.
Garnish with fresh coriander leaves (optional, I didn't use).
Finish with rest of the gh