Today, I am super excited to finally announce the results of the results of my much awaited Anniversary contest.
A special THANK YOU to each and everyone who participated in this contest. For each of you, a Participation Certificate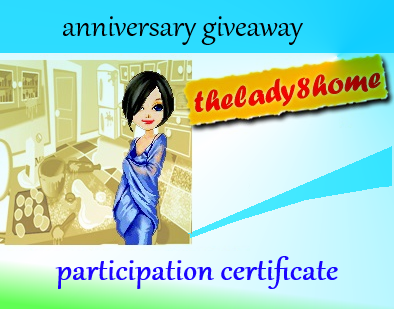 Are you dying in the suspense? I am toooo!!! Or rather, I was, when the judges were doing the work while I bit my nails. I have amazing judges – they took so much effort to make it right. I cannot thank them enough. But guess what?? They are also in the dark, lol!! Why? Because all of them sent their choices separately. So without further ado, let the drum roll…..
The finalists were:
The judges sent me their top three choices:
Tanaz Bhatena:
#1. Kerala Style seer fish curry  by Bini
#2. Celebrating Lady 8 Home anniversary (Preeti's Kitchen)
#3. Duldi by Ruby
Manjot Saini
#1. Duldi by Ruby ( Judge's comment: can I give it more than a 100 points?…the story made me tear up.)
#2. Kerala Style seer fish curry  by Bini
#3. Chicken in vegetables (dedication "Anniversary Giveaway contest") by Nabanita
Nazneen Shariif Hamilton
Debjyoti Ghosh
Maureen Shaw
#1  Duldi by Ruby
#2 Kerala Style seer fish curry  by Bini
#3 My daughter my critic by Asiya
And the winner is:
                                                                                                                                                           ♥  DULDI!!!!!! ♥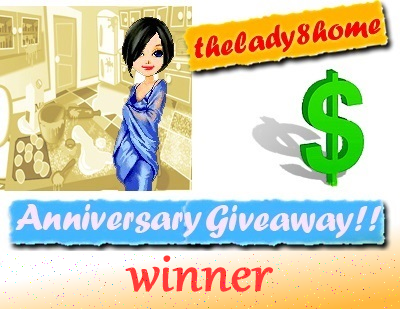 Congratulations to Ruby for this beautiful entry. The judges could not rave enough about it. Thank you sending me the entry, and bringing a smile on our faces.
For my dear Top 10 finalist, please accept this Top 10 certificate 🙂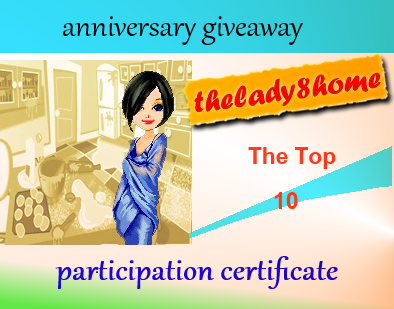 Did you forget the Critic's Choice Award? This was a very tough one. All the entries were beautiful, and vied for the prize. I wish I could give a prize to all of you.
The Critic's Choice Award goes to: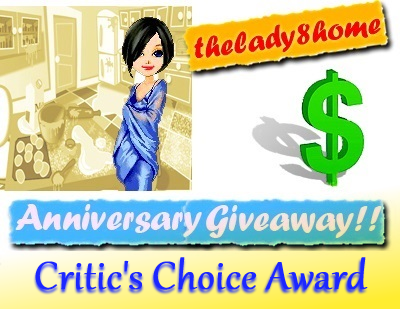 Congratulations Preeti!! I personally found your entry beautiful, your dedication heart warming and overall just the kind I was looking for. Thank you for participating and making my anniversary even more special 🙂
The winner of Rafflecopter Giveaway is:
Babitha A!!!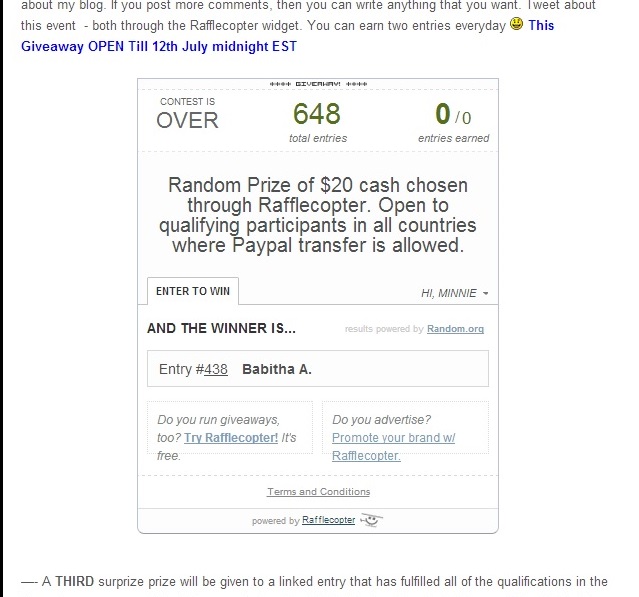 Congratulations Babitha!!!
Winners, please send me your Paypal ID at minnie@thelady8home.com  If you do not have Paypal, please write to me to discuss how I can send you the Award.