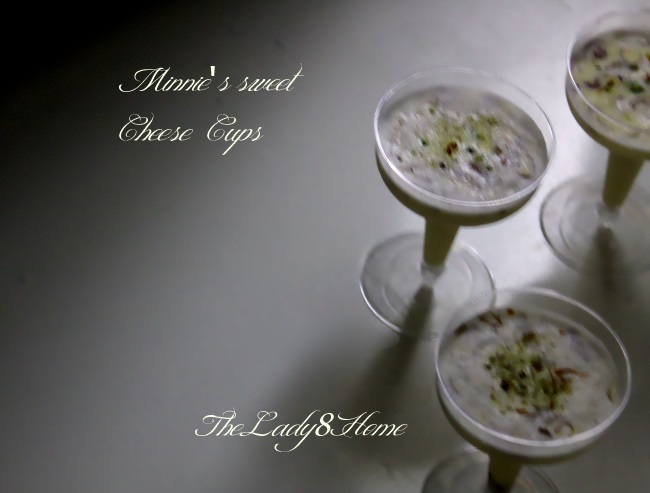 Summer and cold desserts – they should be synonyms. Especially frozen cold desserts. Did you know that before advent of the modern day refrigerator, humans devised various ways to make ice and preserve meat and create amazing frozen desserts? For example, ancient Romans used pits in the dessert to make ice. They dug deep pits, covered it in straw, filled it water and covered the pit with shiny reflectors to divert sunlight. At night, they would expose the pots to cold dessert air and in the morning, collect the ice and rush it to ice-house storage. The British in India pretty much followed this practice almost till the time they left India. Romans and ancient Greeks also had ice cut in blocks and brought down from mountains to be stored in ice houses. The royal kings of India too had snow brought down from the mountains and stored in specially built snow houses. In England, and other parts of the world, they cut out large chunks of ice blocks from frozen rivers and mountains and stored them in cellars below the ground that was insulated with sawdust and straw.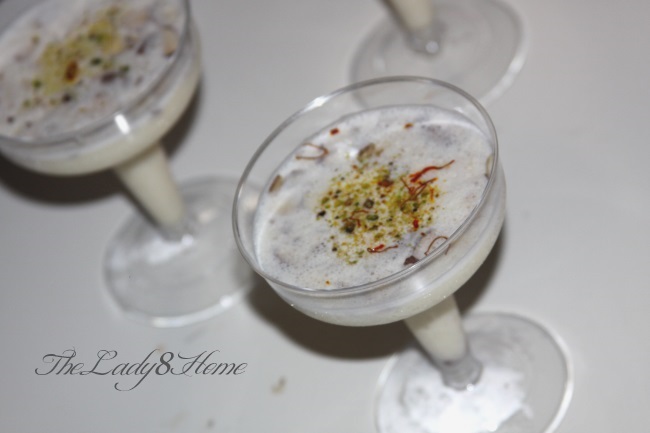 Frozen desserts such as slush and flavored ice have found mention in the ancient texts of Emperor Nero. Indians have been making kulfi – an ice cream that is more grainy and not as smooth, but heavenly in taste, for centuries now. Kulfis as a dessert are still very popular in Indian cuisine. Human discovery is such a wonderful thing. Everyday we discover new things and yet marvel on the simplest of discoveries that were made in ancient times.
Today's dessert, though not a kulfi, can pass as its second cousin. Though it is strictly not a 'discovery' – I am sure some version of this exists somewhere – but it's something that I came up with during very early years of my marriage, when culinary experiments meant something started its process to be one thing and ended up being something entirely different. I wanted to make some traditional kulfi, only to realise I was out of enough milk as well as cream, and had no 'mawa' to speak of. I pursed my lips and fetched another disaster I recently had in the kitchen – a failed attempt to set paneer that yielded loads of extra crumbly freshly made cheese in my fridge that I had no idea what to do with. So I decided to make a dessert out of it.
I had never eaten a paneer dessert that had not been cooked or dipped in sugar syrup, so I wasn't sure how it would turn out. Honestly, even I did not expect that I would literally hit a dessert jackpot. It's quick, it's cold, it's sweet and it has been a party favorite ever since I chanced upon it. The great thing about this dessert is that you could both refrigerate or freeze it, whatever takes your fancy. It's gooey and soft, it's texture similar to a soft serve when you refrigerate, and becomes a kulfi if you freeze it. Oh, and it takes about 5 minutes to put together.

Minnie's sweet cheese dessert
Author:
Minnie@thelady8home
Ingredients
1 cup crumbled paneer (you can make fresh, instructions given below or grate some store bought paneer)
1 14 oz can of condensed milk
2 cups chilled milk
½ tsp cardamom powder
To garnish (any or all of the following)
½ tsp saffron strands (optional)
sliced almonds or other nuts of your choice to garnish (optional)
rose syrup (optional and ONLY if you want the rose flavor)
ground pistachios (optional)
Instructions
Blend all the four main ingredients.
Pour them in mould/cups
Garnish with ingredient of your choice (don't use rose syrup at this stage, it will change the flavor completely)
For soft dessert, place cups in the refrigerator for 4 hours
For kulfi, place the cups/moulds in the refrigerator and freeze for 3-4 hours.
To serve
For soft dessert, serve the cups right away
For kulfi, place the cups in room temperature for 5 minutes. Then invert them on a plate and garnish with ground pistachios. You can add rose syrup too at this point if using it.
Be prepared to serve multiple servings.
Note: Garnish does not change the flavor. However, rose syrup infuses a very strong rose flavor. This dessert is tastes great just as it is.
Also, in case you use open cups, it's OK to freeze them uncovered. However, if you plan to keep the dessert longer, transfer it to a closed container. It stays for good for at least a week.
To make fresh crumbly paneer at home, simply follow these steps:
Bring 2 liter of milk to boil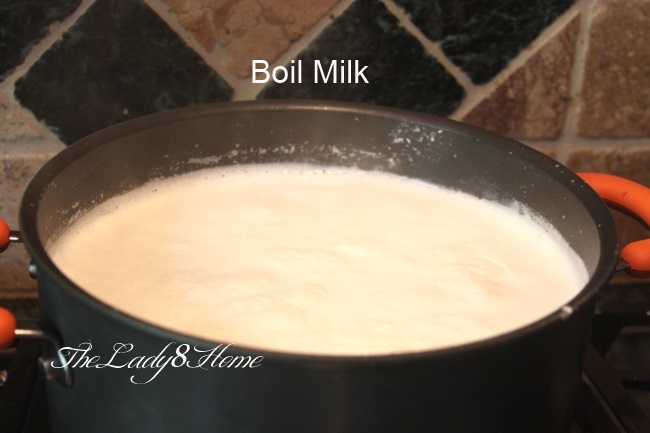 2. Once it comes to boil, lower the flame and add 1/4 cup of vinegar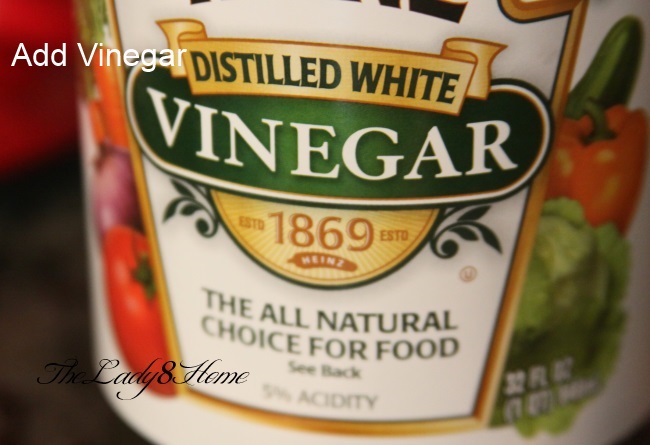 3) The milk will start curdling. Let it cook for a minute. Stir once or twice.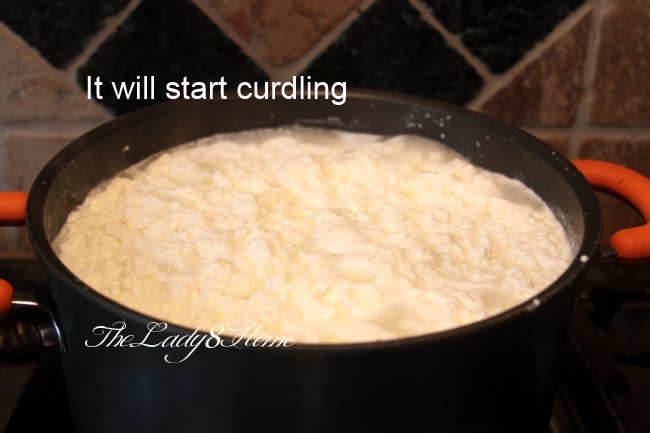 4) The water should run clear.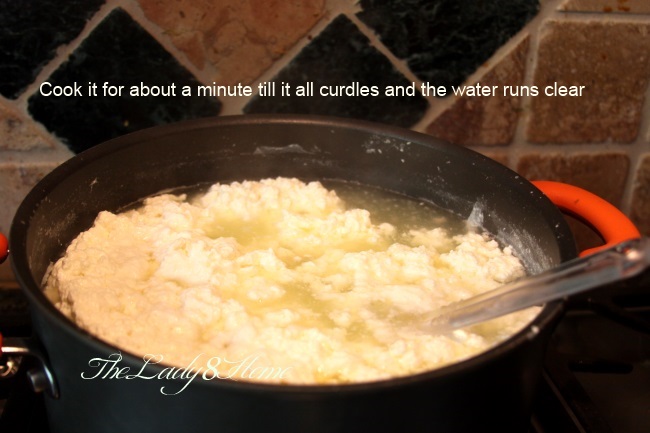 5) Strain in a cheese cloth (I used a thin cotton napkin, I ran out of cheese cloth :D)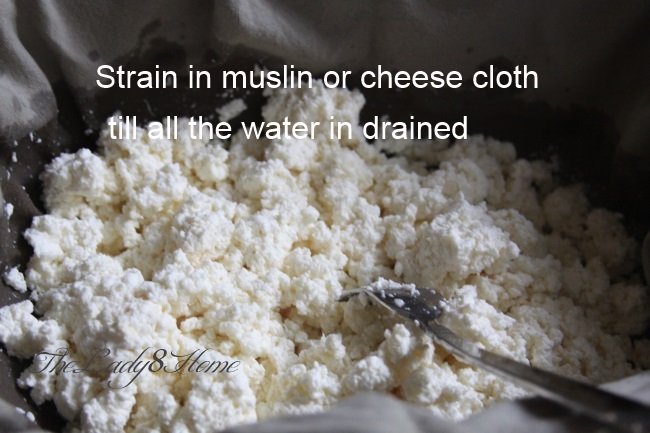 Basically this is how paneer is made. I will show you how to set it in another post (once I make and photograph it).
Sending to following events 🙂
http://www.thelady8home.com/2013/08/16/weekend-gala-dinner-extravaganza-is-back-link-up/