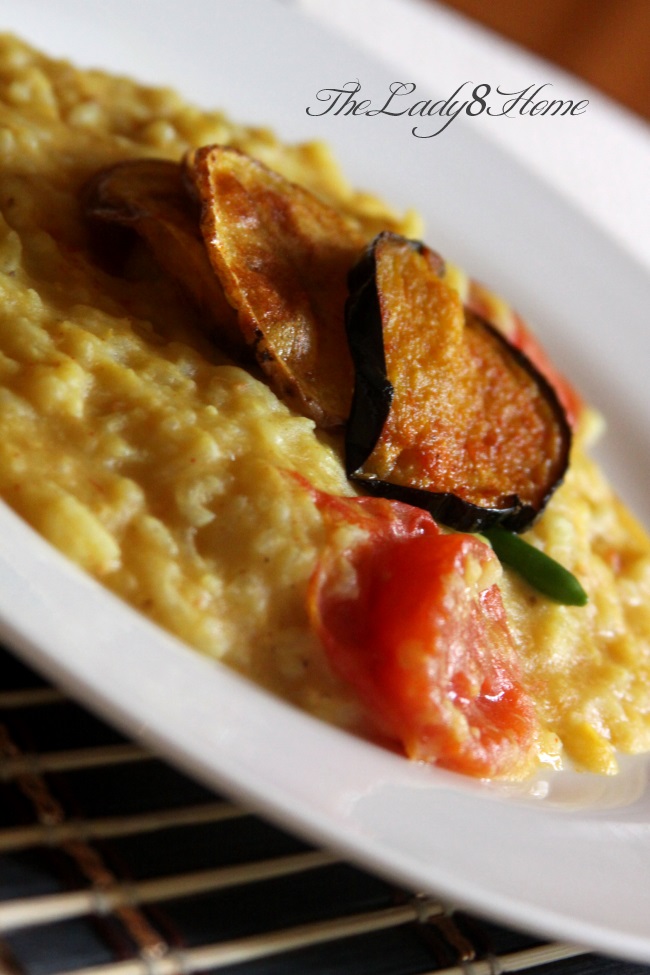 A work related posting of her husband Shupurush took my sister-in-law Shoondori and her family to the beautiful city of Goa. Shupurush was in an important position in a leading five star hotel chain of India called Taj Hotels. They were put up in Taj Exotica, which happens to be the best and possibly the most expensive hotel in that exotic place, while they hunted for living accommodations in the city. Treated like royalty, they were given beautiful suites, and had the kitchen and its staff at their beck and call. Every time we called Shoondori, we listened to the veritable gourmet spread they feasted on everyday. The kids – a little more than toddlers at that time – had endless supply of pizzas, burgers, cakes, ice-creams. Shoondori and my father-in-law (who was there with them at that time) were having food that I had only heard of in gourmet cuisine books. We sighed as we imagined the luxury they were indulging in. Starting from morning, they would have a continuous flow of one delectable food after another. Each dish they described would conjure up images of delicacies that not only sounded exciting but titillated the senses to hell and back.
Two weeks into their stay, I called, and as usual spoke about a few regular things before touching my favorite topic: What did they have today? Shoondori was very quick to answer: "Khichudi" My jaw dropped. Literally. Let me pause here a bit. Khichudi is a one pot Indian meal containing rice and pulses and spices and cooked until it resembles a pulpy mess. So why in the world would anyone want Khichudi when they literally had the best five star menu one could find to order from and a top Executive Chef in the country to cook it for them?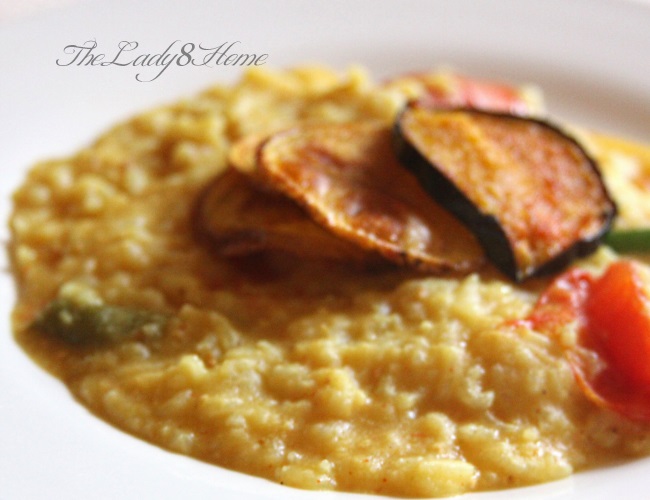 Turns out, 15 days of continuous gourmet eating had taken its toll. Ice creams and cakes overflowed the refrigerator. Elaborately prepared and exquisitely presented dishes sent in by the Executive chef himself were returned untouched. All because, this young family of four were so full from eating exquisite dishes that their system was now craving for simple home cooked meals and comfort food. The kids refused to eat anything other than fresh fruits and milk. My sister in law craved healthy and comforting meals. So finally she called the kitchen and requested a 'khichudi'. The chef was crestfallen – was something wrong with the food? No, of course not, she was quick to reassure him, but she wanted to eat comfort food. Her comfort food was 'khichudi'.
Put that way, it made complete sense. I would not say I could appreciate the fact – after all, I haven't had the good fortune to eat all that exquisite food day in day out – but I could understand. Up above, when I explained about what Khichudi is, I left out an important bit: Khichudi is a DELICIOUS one pot Indian meal containing rice and pulses and spices and cooked until it resembles a pulpy mess.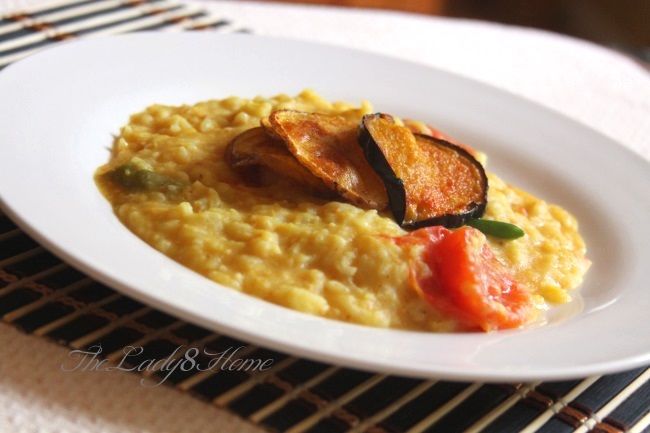 Khichudi can be the ultimate comfort food. Known as "Khichdi" in Hindi, it can be cooked in the most simple fashion fit to soothe the recovering system of a patient, and it can also be cooked with spices that would elevate it to the level of lip smacking delicious comfort, AND healthy food. While it still will possibly not make into the menu of a flabbergasted chef's precious 5 star kitchen, it still is the pride of many an Indian cook whose list of favorites would be incomplete with Khichudi.
Different regions prepare this dish in different ways. In Bengali cuisine, it has risen to the levels of a delicacy. That is because Khichudi is often the offering to the God in various pujos (festivals) – be it Durga Pujo, Kali Pujo or Saraswati Pujo. Of course, the recipe of khichudi made for puja is different than the one I have given today. That is for another time.
It is made with a variety of dals. Today I am posting a recipe from my Mom that calls for Red Lentils and White rice. Shorter grained rice is preferred, but you can use long grained ones as well. This is a perfect meal for a rainy day. Serve it with: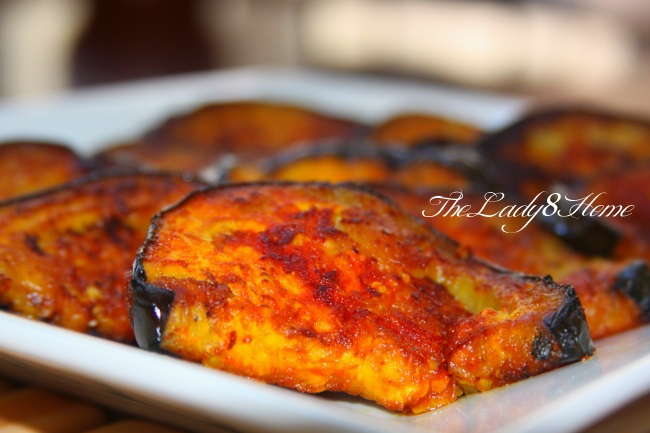 or Zesty fries"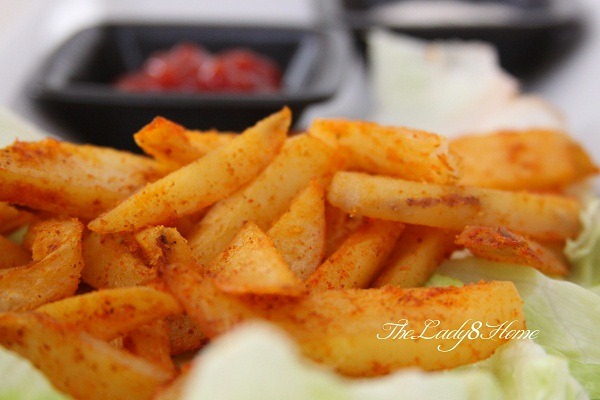 or homemade fries or "Aloo Bhaja" as we in Bengal popularly call it..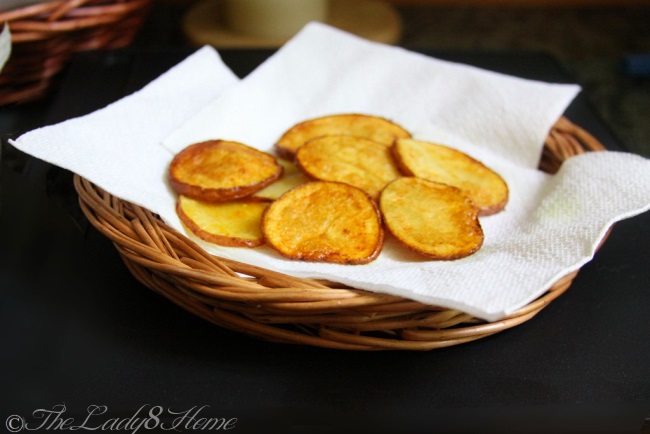 Khichudi
Ingredients
1 cup red lentils
1 cup rice
2 dry red chilies,
½ tsp cumin seeds
2 tsp oil (I used EVOO)
8 cups of water
1 onion sliced
1 large tomatoes cut in 4 pieces
1 tsp red chili powder
1 tsp turmeric
1" stick cinnamon
2 pods green cardamom
3 pods of crushed garlic
1 tbsp ginger paste
2 Thai green chilies
1 Bay leaf
1 tsp salt
1 tsp sugar
1 tsp ghree
1 tsp garam masala
Note: You can also add these vegetables - peas, potatoes, carrot and cauliflower. Cut them into large pieces and add. For example, cut a potato into halves, or add single large florets of cauliflower. I did not add any.
Instructions
Wash and soak red lentils and rice (separately) for 5 minutes, then drain and discard the water.
Make a paste of ginger and 1 green chili
In a pressure cooker or a Dutch oven, heat oil
Season with dry red chili.
When it turns black, remove it.
Now season with the left over red chili and cumin seeds.
When the seeds start to crackle, add red lentils.
Stir for a few seconds, and then add rice.
Add water.
Now, add the rest of the ingredients except of last two, ie, ghee and garam masala.
If adding vegetables, add at this point.
If cooking in pressure cooker, put the kid on and cook for 25 minutes.
Let the pressure release of its own.
If cooking in the dutch oven, then bring to a boil, and cook for 1 hour, covered, on low flame.
Uncover and check. The rice and lentils should be soft and sticky. If not, cook for some more time until you reach desired consistency.
Add ghee and garam masala.
Serve hot.