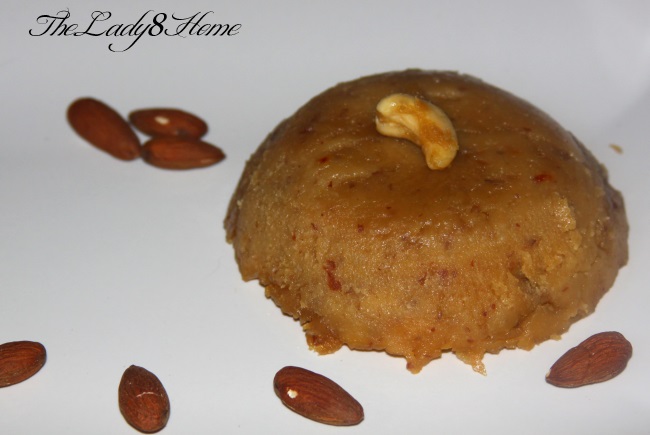 It has turned chilly during the evening in New England. The fall is about a month away and winter is further down the road. However, winter and New England are best buddies, so it does keep showing up earlier than it should and leaves so reluctantly that one is tempted to boot it out unceremoniously.
Those of you who know me also might know by now that I don't like the cold much. I am OK with mild cold weather, but anything more and I crib and whine to no end. But no amount of whining can keep the bone freezing cold at bay. If life was perfect, then I would be living in Southern California. It isn't, and so we make the best of what we have.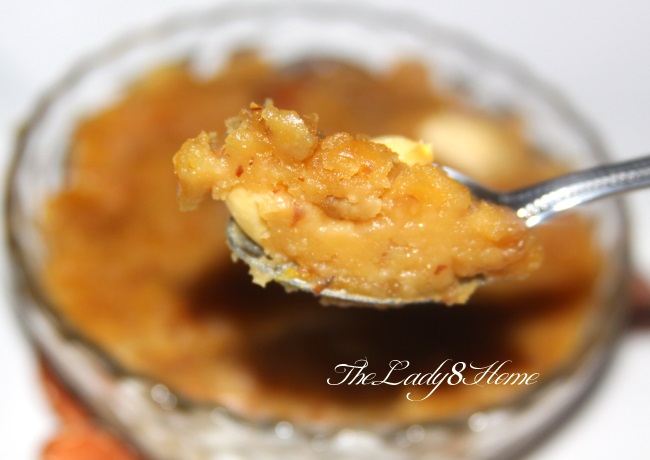 It is also during this time that I venture out more into the sun. I am not fond of sun tanning, so high summers mostly sees me indoors. But as soon as there is chill in the air, I am out in the yard or by my fish pond, seeing the fish swim. We lost our beautiful gold fish last winter. The liner developed leaks and the pond lost water. We rescued the rest of the fish in time but we were too late for the poor goldfish. It was the prettiest of the lot too.
So I got two more little fish this summer. As I let them into the pond, they vanished for 3 whole days. Now one of them is comfortable and swims around with the other 3 larger pond koi. But the new tiny goldfish still hides under a stone. When we give it food, it waits until it thinks we have left. Then it comes at a supersonic speed circling once to make sure the coast is empty before going back in. After a few moments, it ventures out, gulps down the food and goes right back in again. We can see it swimming around at night without fear. My husband has named it ' Raat ki rani' – queen of the nights.
My husband and I were by the pond few days back, checking on this elusive little goldfish when my husband noticed something moving at the bottom of the pond. Guess what!! My three mature pond Koi have spawned and there are at least 5-8 new fries in the pond! It never ever occurred to us that our Pond Koi could breed. We barely saved them in the winter. Here we were all worried about their health, and there they are all robust and happy, mating and happily increasing the population of the pond.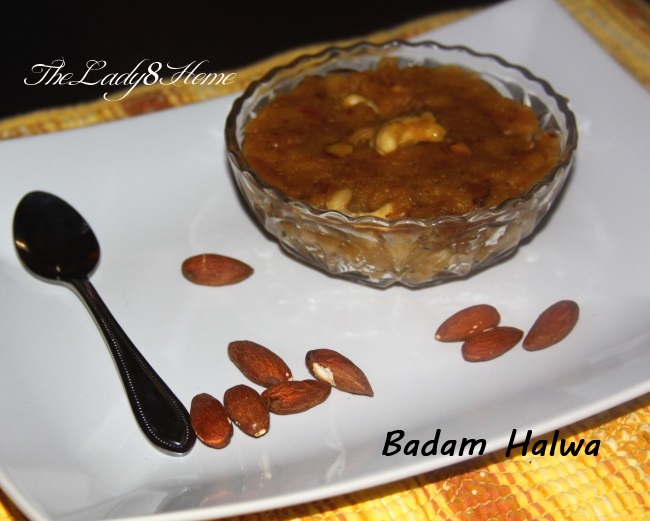 The almond pudding is perfect for a chilly night or even morning. Or anytime you feel like having something sweet. Almond pudding is considered to be a royal dish. It's a high calorie and high sugar dish. At the same time, it is also very rich in Vitamin B and iron – courtesy almonds and other nuts that grace the dish.

Badam Halwa - almond pudding
Author:
Minnie@thelady8home
Ingredients
3 cups of almonds (See notes for substitute)
1-1/2 cups milk
¼ cup clarified butter or Olive Oil
½ tsp saffron strands (optional)
2 tbsp rose water or plain water
¼ cup of other nuts of your choice (I used cashews and raisins)
1 - 3 cups sugar
¼ tsp cardamom powder
Instructions
Soak almonds and overnight in enough water to immerse them. In the morning, peel them by simply holding them between your thumb and forefinger and push the seed forward, leaving the skin behind between your fingers.
Grind them coarsely with milk and cardamom powder into a thick paste. It should not be runny.
Warm the rose/plain water slightly. Soak half of the saffron in rose/plain water and keep aside.
Chop half of the nuts into coarse pieces. Reserve a few of them whole.
Heat clarified butter/oil in a skillet (cast iron works best, but non stick works very well too).
Add the whole nuts.
Add the paste and and stir well. Fry till it is golden. Keep stirring to prevent it from sticking to the bottom.
The mixture will start to splatter as the liquid begins to dry up. When stirring, make sure to do it with a long spatula to prevent burns.
When it starts to calm down, know that the mixture is cooked.
At this point, ad a the rose water soaked with saffron. Cook till it is nicely mixed and dry.
Add 1 cup of sugar. (See notes)
The pudding will start getting a glaze and will not stick to the bottom at all.
Transfer to a dish and let it cool. If you want, you can press it, cool it and shape them into balls or cut into squares.
Sprinkle rest of the saffron and chopped nuts.
NOTES:
You can substitute raw almonds with 1.5 cups of almond meal. Make sure they are not mixed with anything else.
Add sugar per your taste. This dessert can consume upto 3 cups of sugar. I always taste and add. I also add Agave nectar or honey at times, but the taste is best with white granulated sugar.
Rose water gives it a distinctive taste. Try both ways and see which one your palate appreciates more.
Things are looking up weather wise. It's in the 80s and 90s the entire next week. Time for some sunshine and happiness.
Sending it to: