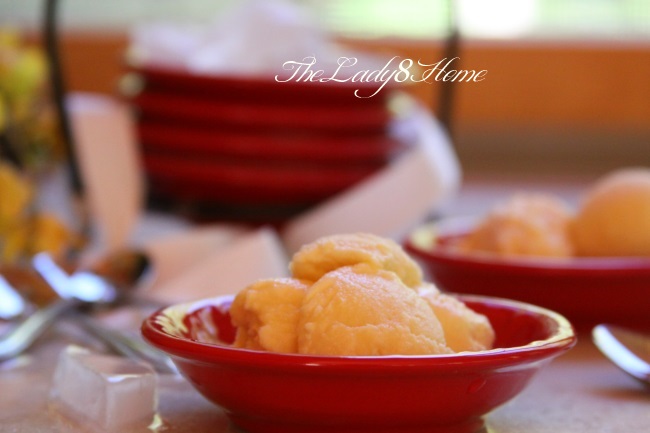 Cleaning out my pantry a couple of days back, I came across two cans of evaporated milk whose shelf life was about to get evaporated. Wracking my brain as to how to use both of them, I decided to make some kulfi. It's summer, and I realized I haven't made too many cold desserts this year.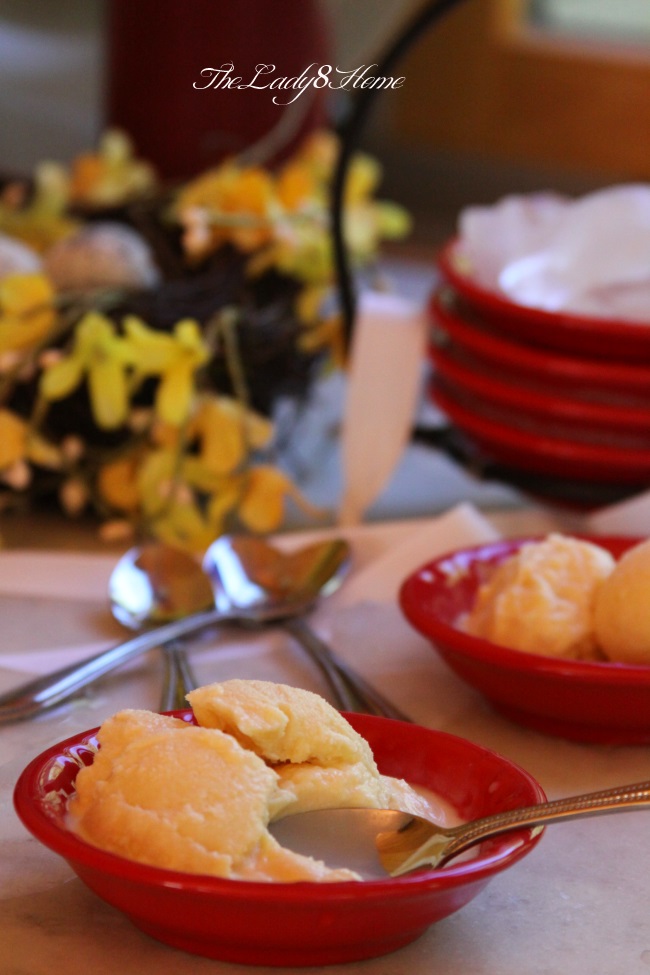 Kulfi is a cross between an ice cream and pudding. A frozen dessert, it can be called ice cream's first cousin, but its much creamier and denser. The one I made is 'malai' kulfi flavor, the most basic recipe which also happens to be my son's favorite. 'Malai' is cream of milk. As the name suggests, it's is cooked-cream flavored, hence the name.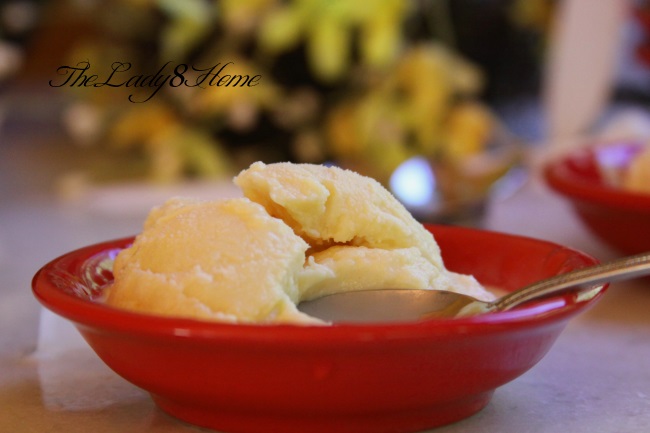 I remember running after the kulfi walas in our neighborhood as a child, much like modern day ice cream trucks. They used to keep large 'matkas' – earthen pots full of ice on carts and have the kulfis in aluminum cans inside it. They would have a bell and call out 'Kulfi le lo kulfi ( take kulfi, take kulfi). As times changed, and we became more familiar with ice-cream, kulfi took a back seat. As they say, nostalgia comes and knocks in many ways. Guess what? I have kids who choose kulfi over ice creams on a regular basis. Something I could never have imagined as a child!
Malai Kulfi - an Indian ice cream
Author:
Minnie@thelady8home
A rich creamy frozen dessert very similar, but not exactly, ice-cream
Ingredients
2 cans Evaporated milk (12 fl oz) 354 ml each (if you want to make from milk, see notes)
1 can (14 oz) condensed milk
1 pint (236 ml) heavy cream
1 tbsp milk powder
¼ cup sugar
1 tsp freshly ground cardamom powder
1 tbsp rose water
1 tbsp ground pistachio and few saffron threads to garnish (See notes)
Instructions
Reserving one cup of milk, empty the rest of the evaporated milk in a heavy bottomed pan.
Dissolve the milk powder in the reserved cup of evaporated milk. Make sure there are no lumps.
Mix this milk back into the pan.
Heat the milk, and let it come to boil. Keep stirring it with a spatula so that it does not stick to the bottom of the pan, else it will become bad.
Add condensed milk, rose water and cardamom powder.
Cook on low for 10 minutes, until it looks smooth. Take it off the heat and let it cool down to room temperature.
Whip up the heavy cream until it forms soft peaks. Add sugar.
Once the milk has cooled down, fold in the milk into the cream and whip until it's nicely blended.
Pour into kulfi moulds or a large closed container and freeze for 2 hours.
Serve in kulfi moulds or cut into squares and serve on plates garnished with ground pistachios and saffron strands.
Notes:
) If you want to make from milk, then boil 1.5 liters of milk, and simmer it till it reduces to less than half of its quantity. Keep stirring so that it does not stick to the bottom of the pan. Then follow the rest of the steps.
) In malai kulfi, do not add too much of pistachio or saffron, otherwise it changes in taste. If you want a more saffron taste, then dissolve saffron in half cup of warm milk and mix with the rest of the milk mixture while cooking.
Sending this to: