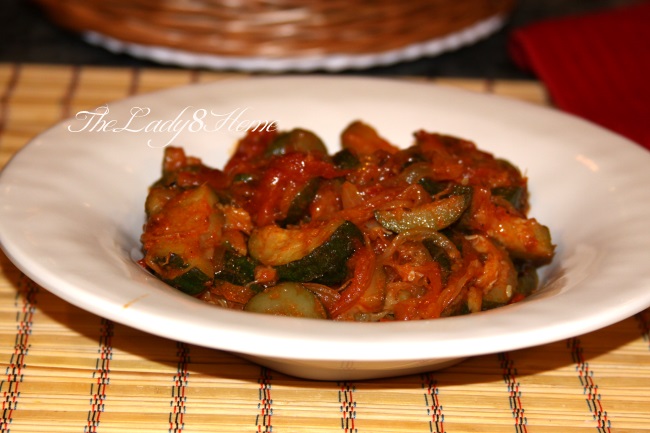 I am in love with the green oblong vegetable that promises delight in every form. I can eat anything Zucchini – cakes or curries, even fries will do.
It was not so earlier. Before I started cooking on my own, I disliked greens in general, and Zucchini in particular. As a child, I was a picky eater, not a bad one, but picky none the less. I would pick out greens and line them up neatly at the edge of my plate. Then a certain look from a round pair of eyes belonging to the man sitting at the head of the table would have me meekly draw them back to the center where I would sit for some more time rearranging them less conspicuously.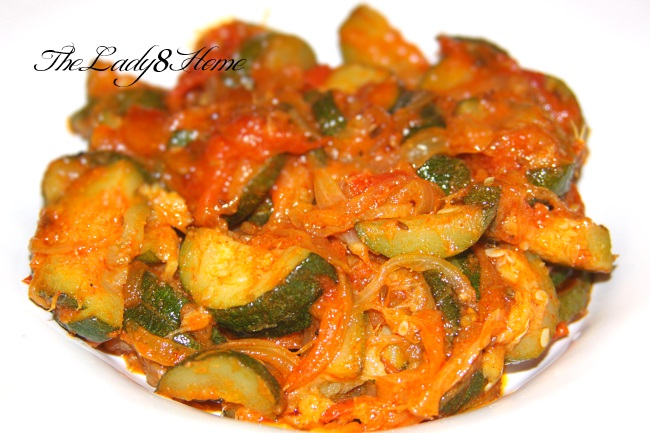 Marriage brought with it the prime responsibility of feeding the family. The food had to be on the table on time, be healthy and provide variety. Now the tables were turned, and I had to find ingredients that would not have me faint and still be agreeable to the hungry people who were pickiest eaters that I have ever met. Surprisingly, Zucchini was on the 'agreeable' list.
Which is how my love affair with Zucchini began.
I adore this particular curried Zucchini. It is simple, delightful and nutritious.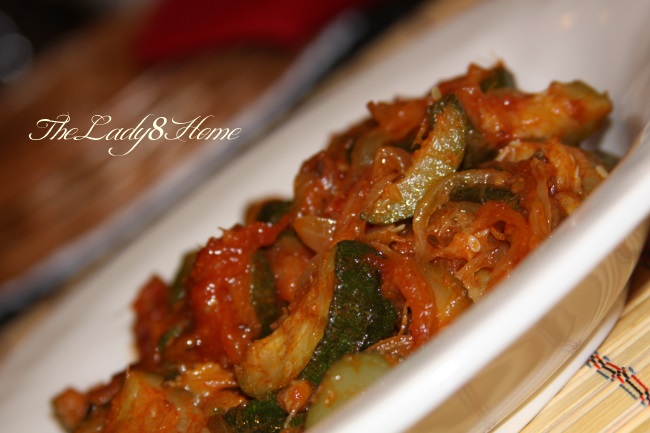 Zucchini Masala
Author:
Minnie@thelady8home
Ingredients
2 med zucchini
1 large onion chopped
2-3 medium tomatoes chopped
½ tsp mix of fennel seeds and cumin seeds
1 pinch asaifoetida
1 tsp ginger paste
1 tsp garlic paste
1 tsp red chili powder
1 tsp coriander powder
½ tsp turmeric powder
½ tsp chat masala powder
pinch amchur powder
pinch fenugreek powder
2 tbsp oil
Instructions
Heat oil
Season with cumin and fennels seeds. When they crackle, add asafoetida.
Add onions and fry till soft.
Add ginger garlic paste
Once the onions are golden, put chopped tomato and cook till soft
Add the zucchini
Saute
Add all the powders
Saute well till well coated, and then cover with lid, leaving ¼ an inch of opening to let the steam escape.
Zucchini should release water and cook in it. (See note) Cook, till oil floats on the sides and the zucchini is soft. If there is water left, in increase heat till the water evaporates.
Note: Use fresh Zucchini as it cooks well in its own water. If the Zucchini is too dry, then you might need to add a few tbs of water to cook it.
So friends, do you have any food that you disliked as a child but discovered later that you can devour it with love?