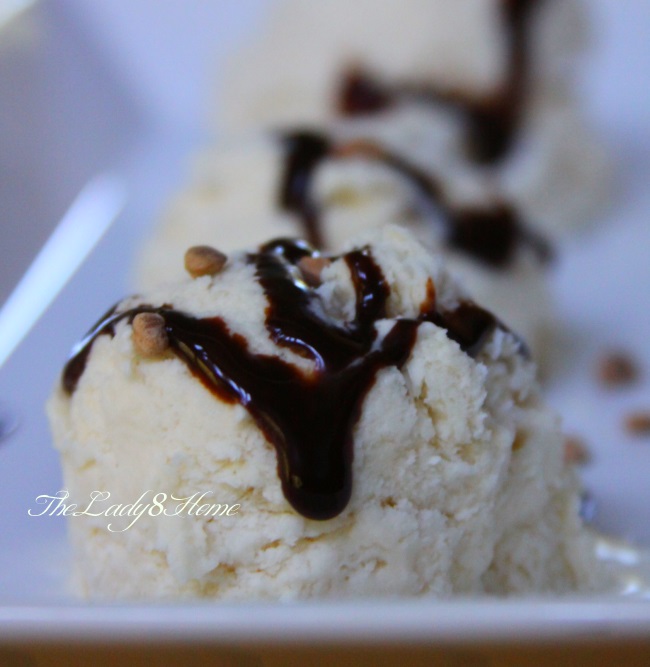 When we were young, back in India, we could buy ice creams in form of bricks of about a liter each. Once, Mr L8H and his roommate in college – the eternal ice-cream lovers – saved some money and bought two such bricks of Vanilla ice cream. It was their dinner that night.
They dug into the creamy, fluffy block of cold bliss with enthusiasm and continued like that for about one-fourth of it. By the time they reached half, their tongues were numb. A little more, and the contents of their stomach threatened to make an appearance right before them.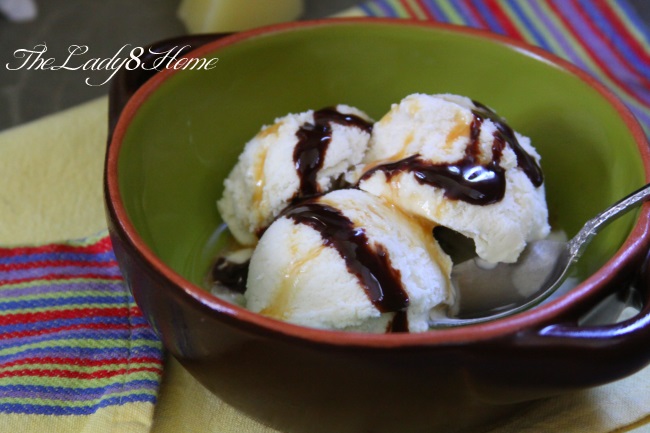 It was ice-cream, and in those days, luxury for students trying to make ends meet. but my husband and his friend didn't think twice before tossing the left overs in a bin and battled the rest of the night fighting a sickening sensation of nausea that one gets from too much sweet.
My husband went off Vanilla ice cream for the rest of his college days and for a long time after that.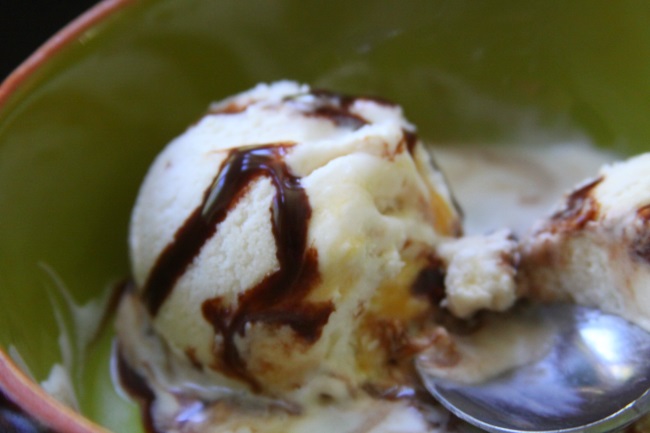 Recently, I was looking for a Vanilla ice cream recipe on my blog, and I realized – I have never posted one!! I am a Vanilla girl, and I haven't posted a recipe for that?
So it's time to post one.
Looking for a recipe of Vanilla ice cream that has no eggs? We don't eat any form of non vegetarian food on Saturday, and that includes eggs. So I often make ice creams for Saturdays that don't have eggs. As I also don't own an ice-cream machine, hence they are always hand churned.
But boy, I tell you, this would be one of the creamiest ice-cream I have eaten.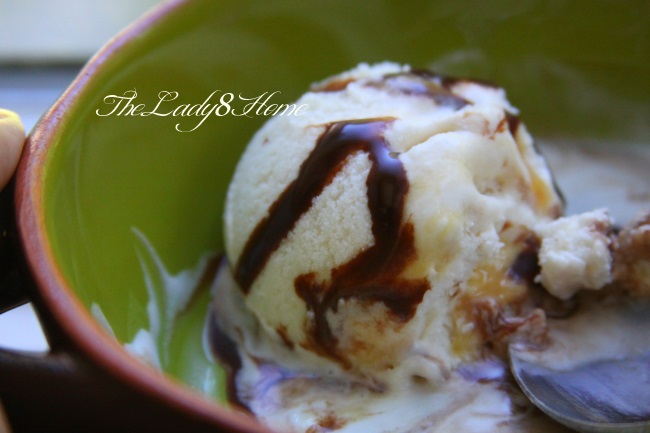 Thankfully, hubby is back into the vanilla fold, else this Vanilla girl would have had a very tough time 😀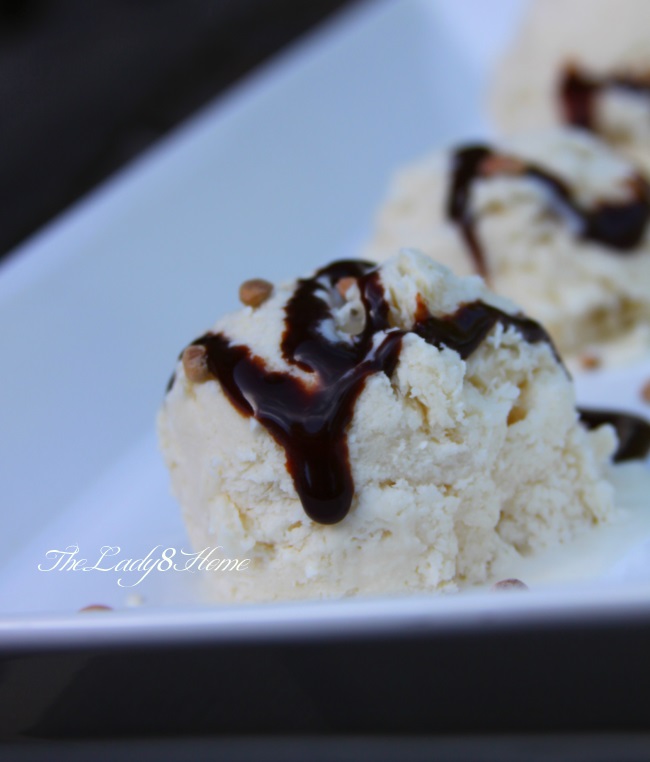 Eggless Vanilla ice-cream (no machine)
Author:
Minnie@thelady8home
Ingredients
2 cups whole cream milk
4 tsp cornflour
4 tsp vanilla essence
1-3/4 cup granulated sugar (or to taste)
1.5 cups full cream
Instructions
Reserve 1 cup of milk and warm the rest in a heavy bottomed pan.
Stir continuously to prevent it from burning.
Dissolve the cornflour in the reserved cup of milk.
Once it reaches near boiling point, add the cornflour milk.
Stir, and heat the milk until it thickens and coats the spoon. Do not let it boil over.
Take it off the flame, and chill.
Once it is chilled, whip it till it is three times in volume.
Whip full cream till it forms soft peaks - about a minute. Don't churn it too much - you don't want butter.
Add sugar and vanilla essence. Whip for another 30 seconds.
Now fold in the whipped milk and whip gently until it all well blended - about 2 minutes on the low.
Keep the ice cream in the freezer for 45 minutes.
Take out and give it a good churn for about 2 minutes.
Return to the freezer and repeat for 3 more times. Make sure to break all the crystals. The ice cream will start looking like slush. (This pumps the ice cream with air that will make it fluffy, creamy and smooth.)
After the final churn, transfer it to a closed container and freeze it for 4 or more hours.
Note: Freeze ice cream in small containers as this will freeze it faster which will prevent ice crystal formation.