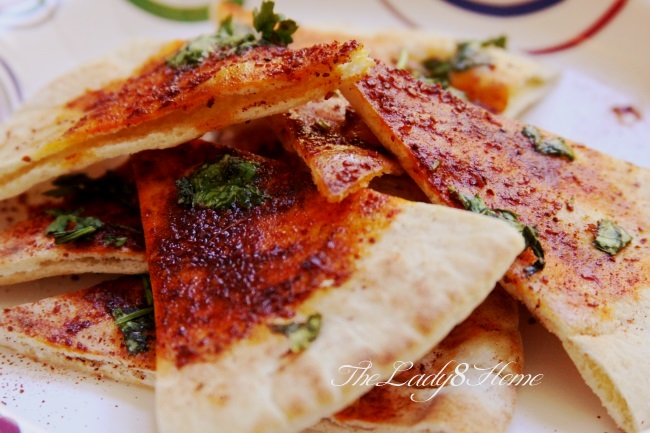 Middle eastern cuisine introduced itself to me about nine years ago. A chance visit to a small joint in Washington DC opened a world of delight that only continues to climb higher in my favorite food chart.
Initially, I limited my love for the cuisine to Middle Eastern dives and joints that we love to visit as a family. While that is still true to a large extent, but I have begun experimenting with the spices, baby steps honestly.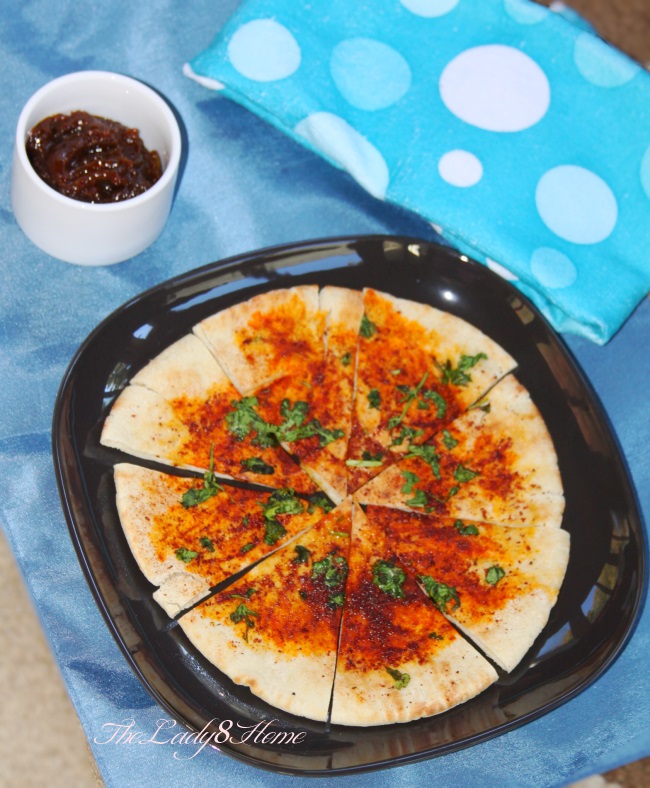 Sumac is one such spice. It is widely used across the world and forms an important part of middle eastern cuisine. It is primarily used as garnish, seasoning or marination for salads, dips and meats. I have tried it in a few ways, and while some have been awesome, others have been outright disasters. No point sharing disasters, does not make for good reading, right? So sharing one that did pass the litmus test of taste with flying colors. These pita bites resembling a pizza are as different from a pizza as, well, pita is from pizza. I love to pack these in bento boxes with hummus or other dips with a protein to make a delicious, wholesome meal for my ever hungry teen.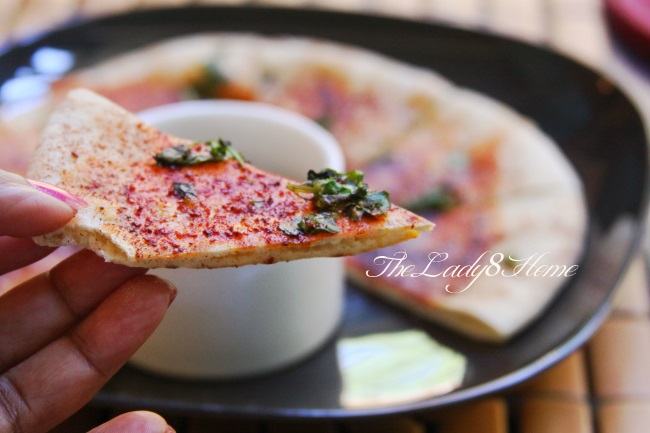 Sumac toasted pita bites
Ingredients
1 pita bread
1 tbsp sumac
1 tbsp olive oil
1 tsp chopped fresh mint and coriander leaves(you can use parsley if you want)
A sprinkling of salt and pepper
Instructions
Brush the pita with olive oil
Sprinkle sumac generously
Spread mint and coriander leaves
Toast in a toaster over for 1 minute (it should be nice and warm)
Or
Using a skillet, warm the pita on one side.
Repeat the steps from above on the warmed size
Place it back in the skillet to toast the plain side.
Serve immediately with a dip of your choice - hummus, sour cream, or tahini sauce.(I use these store-bought, for now).