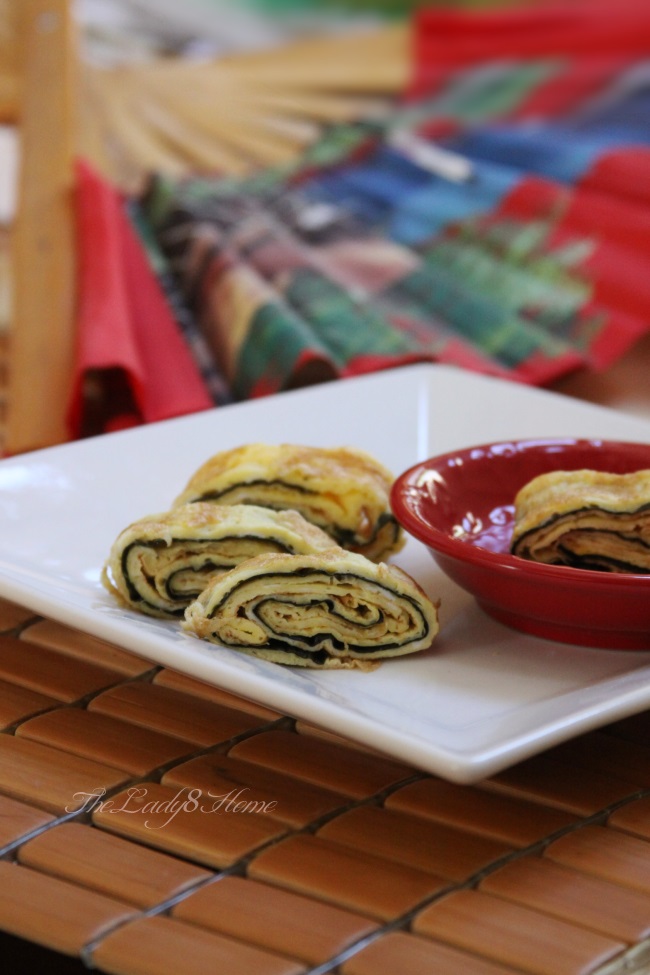 Easy, delicious, scrumptious and quick, not to mention a big hit with my kids. This amazing sounding omelet given by Nami on her blog Just One Cook Book sprinkles Japanese flavors into an otherwise pedestrian dish, taking it to a different level. You cannot not love it!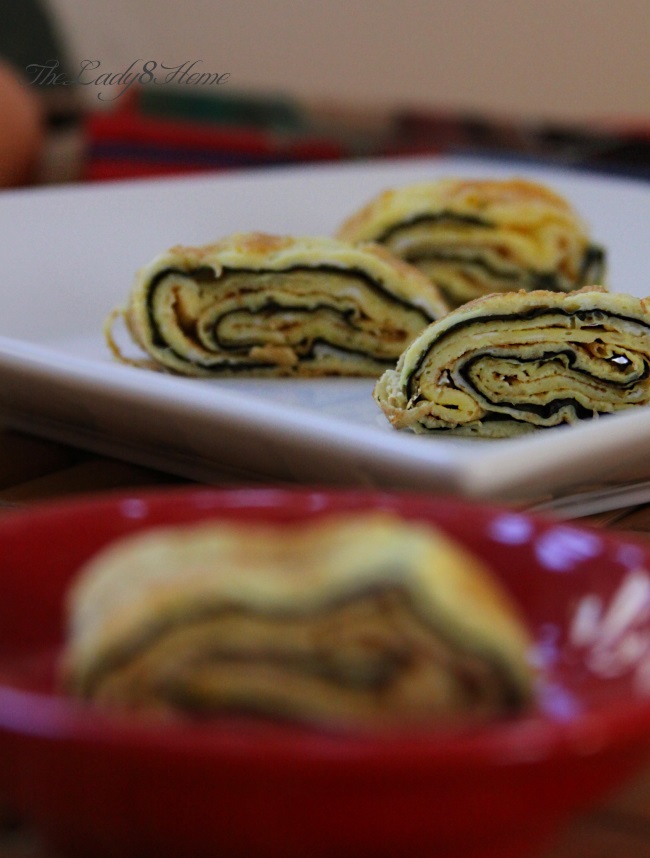 Of course, the eggs haven't rolled perfectly, but they are delicious. Thanks Nami for this amazing little dish. I am making these until I get them perfect 🙂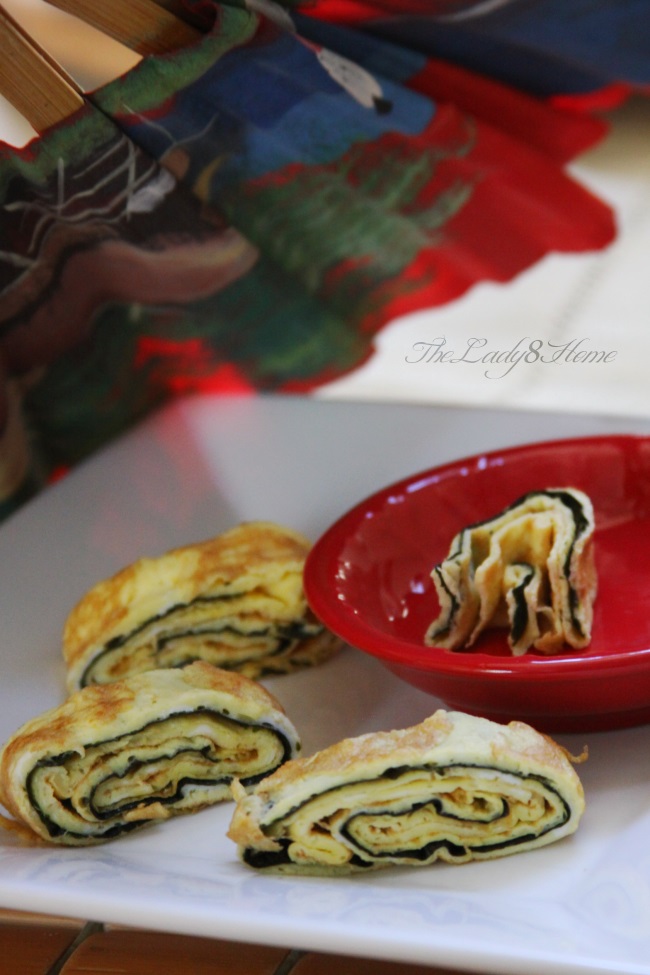 How to make Nori omelet:
Break 2 eggs in a bowl and mix gently. Don't over mix. To keep them soft, add 1 tbsp water. You can add sugar, but I skipped it. Heat 1 tsp oil or spray with Pam and pour the egg mixture. Make sure the pan is nice and hot or else the eggs will stick to the bottom.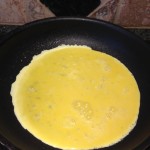 Place a nori sheet in the middle.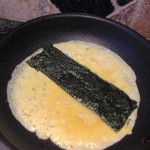 Fold it on both sides.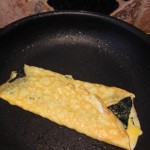 Roll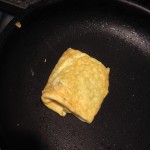 Cut into slices and serve hot.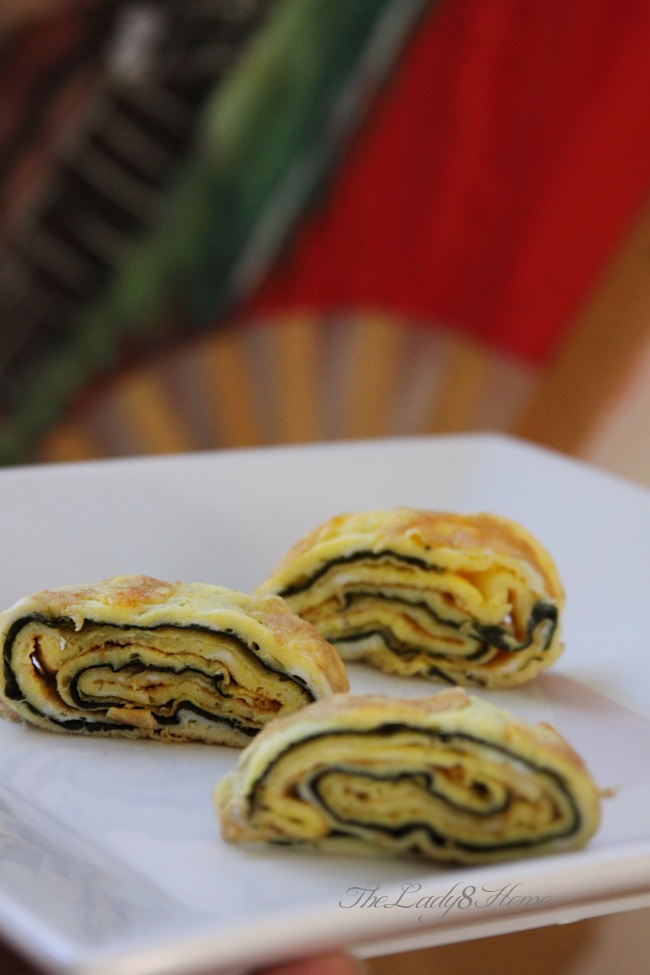 I am still perfecting them, but while they might look less than glamorous, they taste divine.