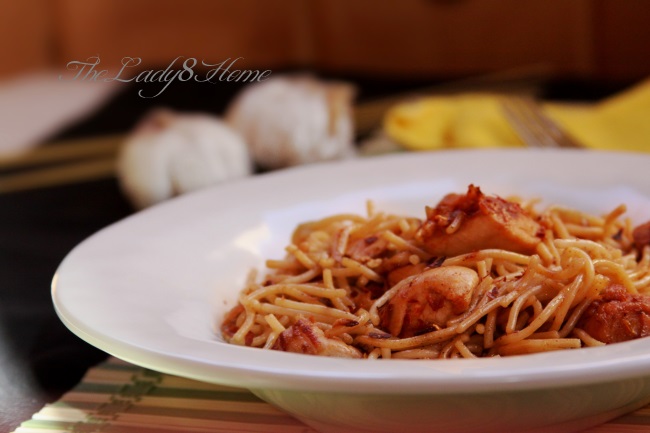 My younger son, all of 10, was very upset one day. He has recently made friends with a brother-sister duo whose parents belong to Pakistan. One day, while playing at a get together, he learned that the sister is responsible for a lot of chores, while the brother gets to goof around the house. "Is that fair?' he asked me later. " She has so many chores that she did not even want to go back home, while he does not have any," his voice full of troubled confusion. "He does not need to do anything. She is supposed to be the one cleaning up after herself as well as him." He simply saw it as unfair. Why should the sister who is younger, only seven, gets to do the chores while the brother, who is two years older, gets to watch TV and play video games?
The simple fact is, this is possibly the very first case of gender discrimination that he has witnessed and that has left him highly troubled. In fact, I don't think he even realized that what he had witnessed was a discrimination based on gender. For him, it was more a matter of equality, of chores being divided equally fair and square between two siblings. In the advanced, developed world today, we forget how women in many areas of the world are still treated as second grade citizens, their ability to cook well seen as an achievement rather than a life skill, and serving the needs of others, especially the men, seen as the sole reason for their existence. It shook me up as well.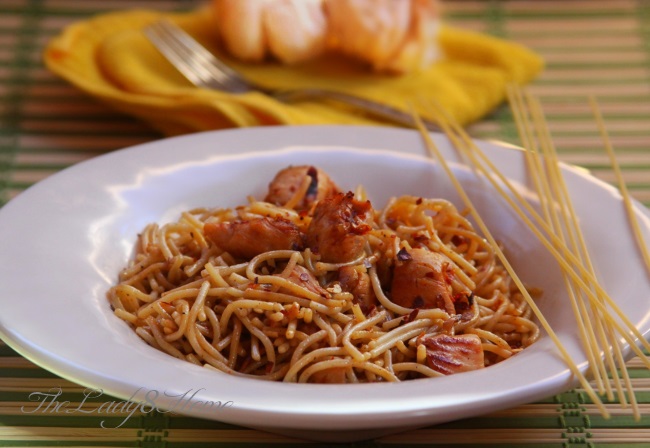 My son advised this little girl and her brother to talk to their Mom and tell her how important it is to divide the chores equally between the two of them. " You  should do more chores.' he told the brother,' because you are older." The brother didn't like it at all, while the sister was smiling the entire time while at the company of my kiddo.
I was so proud of him. Such a simple, naive, beautiful outlook in life – if only life and its complexities could untangle itself in such an innocent way, if only these deep rooted, highly troubling cultural attitudes changed so easily…..
Creating this spaghetti dish is much more simple.
I recently discovered mirin, a condiment widely used in Japanese cuisine. It is semi sweet, yet tangy. Combined with some hot pepper flakes and garlic, this was a super quick, easy and delightful dish that won our palates and hearts.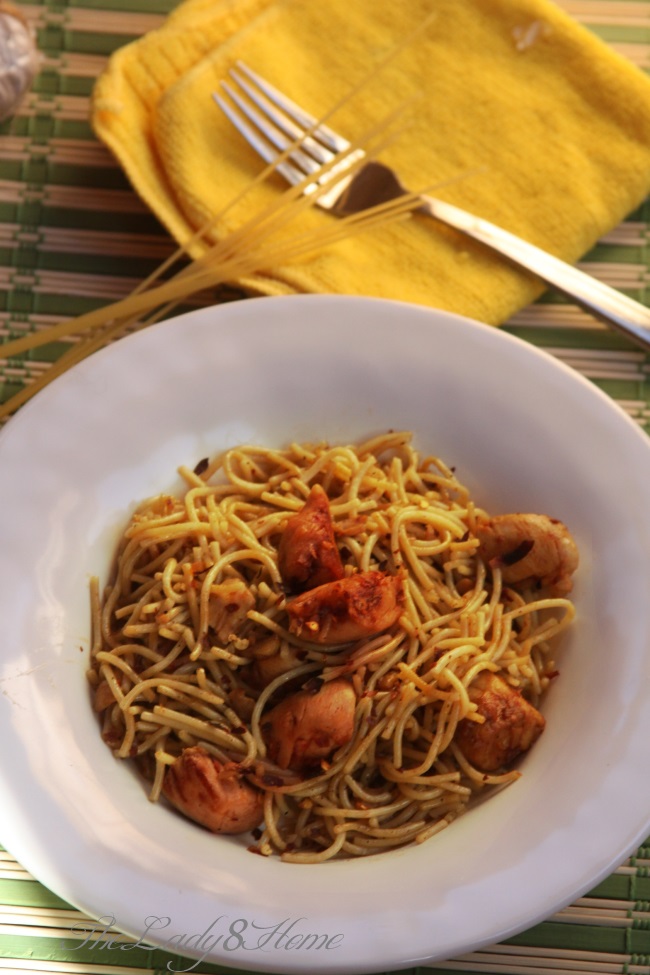 Mirin tossed chicken in brown butter spaghetti
Author:
Minnie@thelady8home
Ingredients
For the noodles
1 pkt spaghetti boiled and drained according to instructions.
2 tbsp butter
1 tbsp chopped garlic
For the chicken
1 lbs chicken cut into nugget size
2 tbsp olive oil
½ tsp chopped garlic
½ cup finely chopped shallots
½ cup finely chopped spring onions
1 tsp soy sauce
2 tbsp mirin
salt
½ tsp white pepper
½ tsp cracked black pepper
1 tsp large red chili flakes
Instructions
To cook the chicken
Marinade the chicken pieces in 1 tbsp mirin and 1 tsp soya sauce
Heat oil and add garlic
Add the chicken pieces and saute on high.
Fry well.
Add shallots
Add white and black pepper and spring onions. Stir well.
Lower the flame, cover and cook for about 5 minutes. Stir periodically. If it's too dry, add 1 tbsp water.
When the chicken is done, add the remaining tbsp of mirin. Mix well and take it off the flame.
In another pan, heat butter on low flame. Swirl the pan gently, until the butter starts turning brown. Keep the flame low, else your butter will be burnt instead of brown.
As it takes on a lovely brown color, add garlic and fry for a few seconds.
Add the drained spaghetti and toss well until nicely coated.
Add chicken pieces and mix well.
Serve as is or as a side.
Note: When boiling the noodles, I always add 1 tsp salt to the water. After draining, adding 1 tbsp olive oil keeps the noodles from sticking to each other and forming that unpalatable mass of mess you detest.