I have been MIA lately and for a good reason. I was on vacation! It was a rip across the coast – the icy East coast to beautiful warm and sunny West coast. It was a whirlwind trip, with barely enough moments to catch shut eye.
No trip to the West is complete without a stop at one of my favorite cities on this planet – Las Vegas! The vibrant energy of the city takes you in and wraps a magical aura around you. The pulsing lights, the grandiose casinos, the pulsing expectations of people milled around the slot and poker tables – it's an experience in itself. However, when we think of vegas, we think of gambling.
To me, Vegas is so, so, so much more than that. We stayed there for three nights, and didn't play poker, not even once!!!
So what did we do? Lots of stuff. We visited Hoover Dam.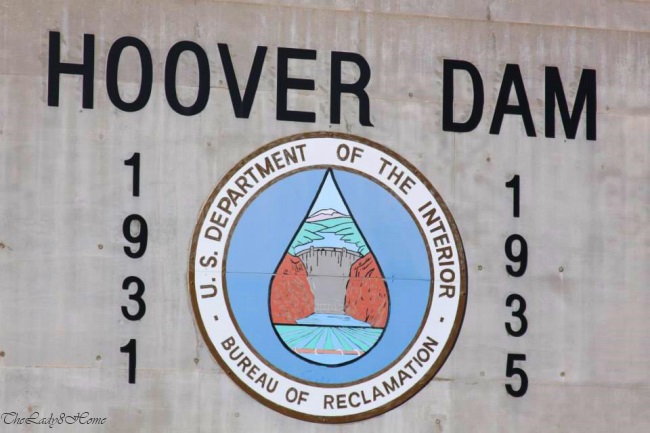 Completed in 1935, Hoover Dam paved way for the what is known as world's favorite destination – Las Vegas. Located about 35 miles east of Las Vegas, this is an engineering marvel that never ceases to amaze. Make sure to go there early, especially during holidays, as the lines to get in can be miles upon miles long. With security checks now part of the place, it's even more tedious to get through the lines for the tours. The power plant tours are very impressive, and though this time we skipped it as the lines were never ending, we did do them on our earlier visits and we absolutely love them. Those massive turbines and the history behind it all…it's inspiring to say the least. Though if you are claustrophobic, the tours might not be for you.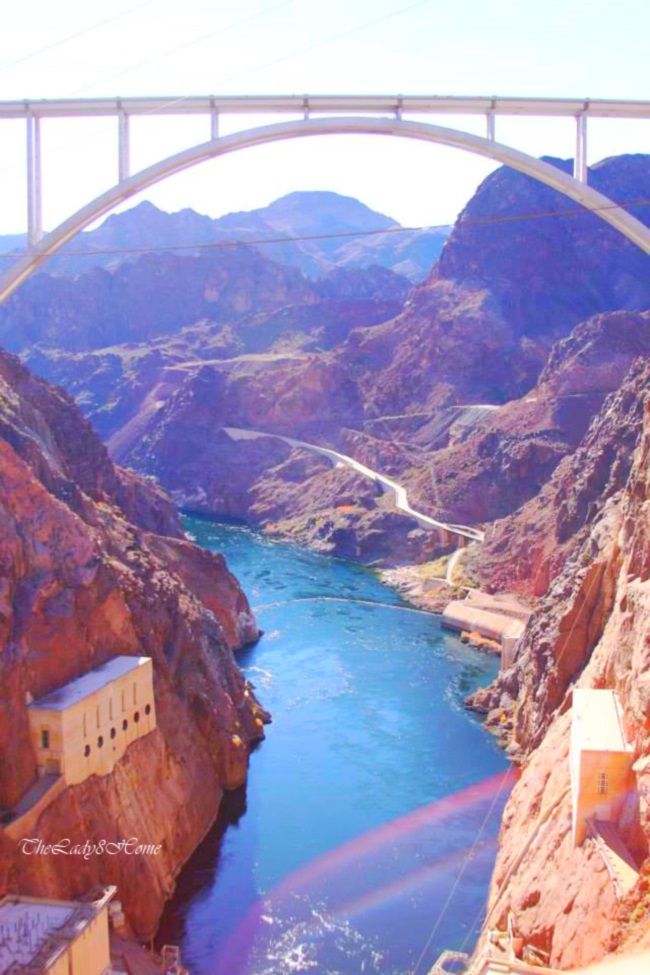 You can also simply walk around and click gorgeous snaps.
Fun fact: Did you know that Hoover Dam is free standing and not attached to the canyon sides or the bottom? It's the weight of the dam that keeps it standing.
We shopped and went crazy with Bon Jovi on Freemont St.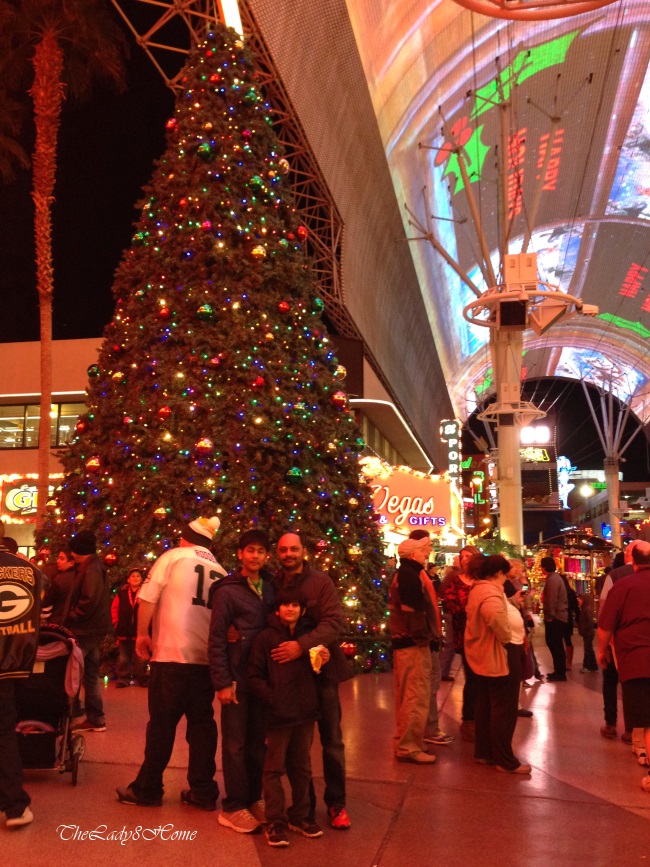 Where there is something for everyone….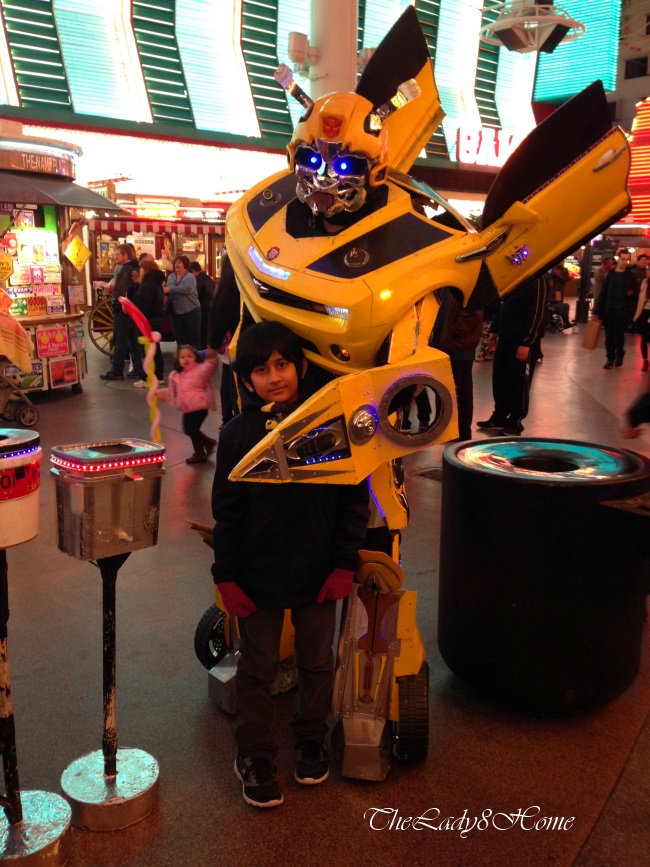 Ceasar's…………..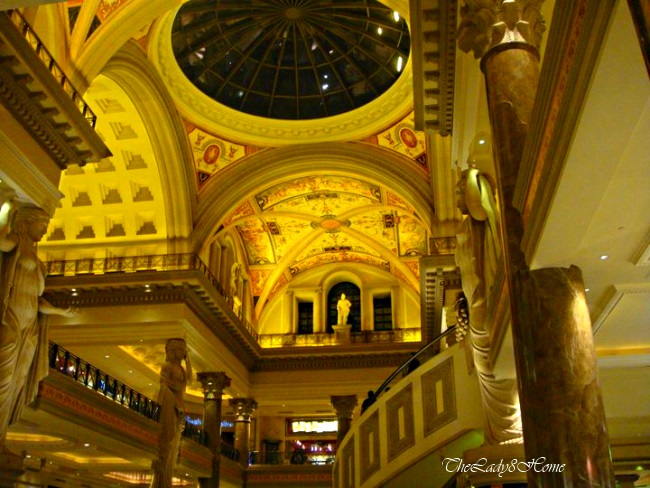 Ceasar's free show on the hour, Atlantis, is very popular with the kids.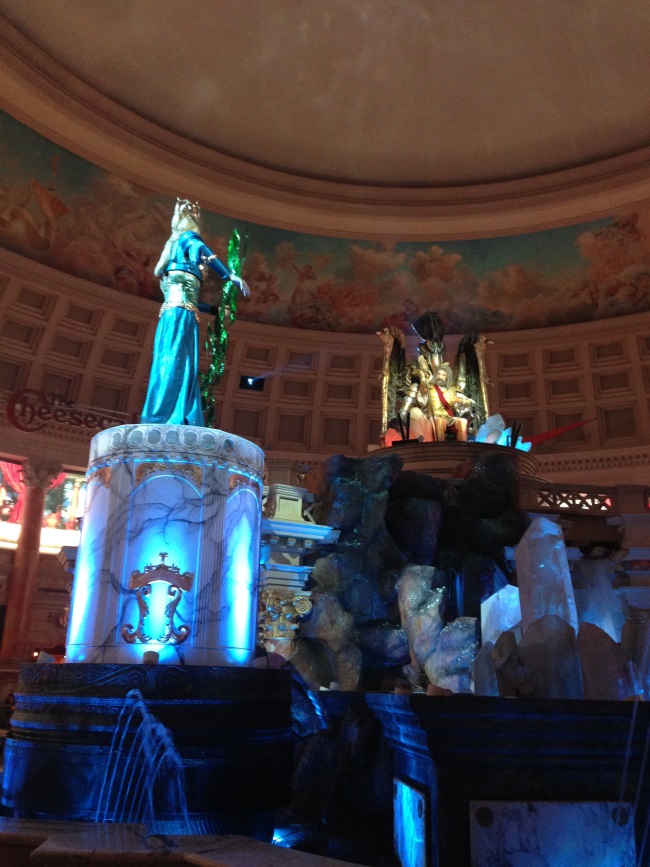 Venetian….try the gondola rides. Some of the gondoliers sing beautiful songs and others explain the Venetian architecture. It possibly is not even close to the real thing in Venice, still it's a pleasant experience.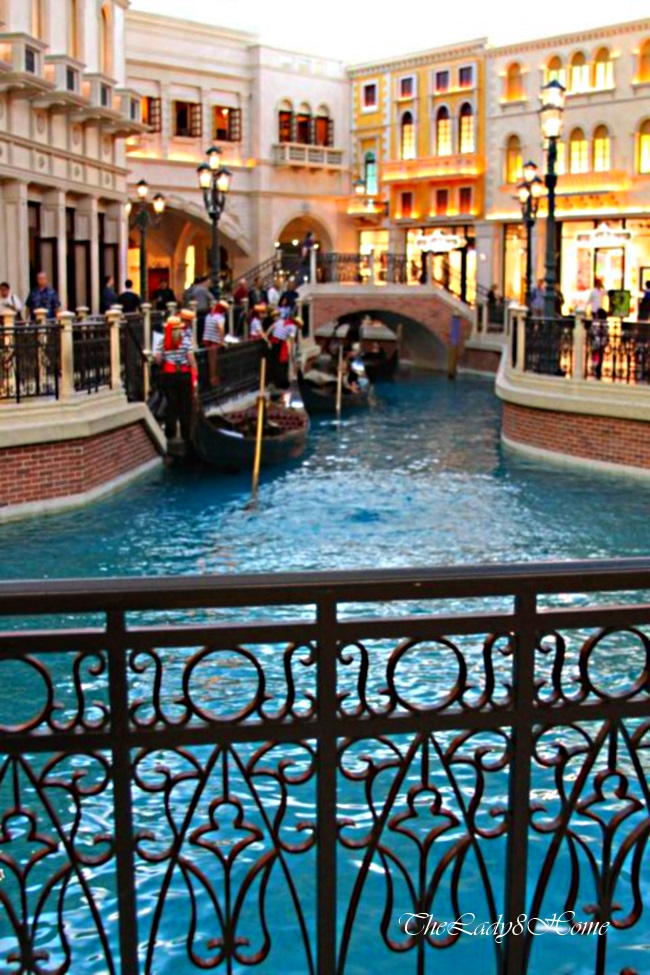 And we ate. Lots of food.
Of course, if you are interested in poker, then nothing stops you from downing those glasses of pina coladas and trying your luck at the tables. Las Vegas has a lot of money sloshing around in it, what with all of the big winners at poker and roulette. Accordingly, some of the world's best restaurants are based in the desert city.
Let me run down some of the top gourmet places to eat in Las Vegas.
Restaurant Guy Savoy
For those of you who like the finer things in life to be of French origin, such as champagne
and haute cuisine, Guy Savoy's restaurant is perfect for you. With one of the best wine cellars
this side of Bordeaux, including some vintage French wines and some relatively reasonably
priced new world wine, perfectly matched with the three-starred Michelin chef's food. Guy's
Parisian Restaurant has three stars whereas his Vegas has two, but you can be guaranteed
excellent cuisine. Dishes such aspoulet en cocotte, white veal to you and I, or oysters en gelee
will leave you breathless. The restaurant is situated in one of Vegas' most famous hotels,
Caesar's Palace.
Bar Masa
If you prefer your food to be of the Asian persuasion, then get down to Bar Masa for the best
sushi and sashimi. The raw ingredients are flown in from Japan, and the prices reflect that.
However, you will get to try some wonderful dishes, ranging from the bargain price of $15,
up to $40 for a single dish.
Picasso
This restaurant is not just about great food, but boasts a few original Picassos dotted around
the dining room as well. With two Michelin stars, the Mediterranean meets Californian food
cooked by Julian Serranosits perfectly alongside the art on the walls. Watch out for people
hovering around the table focused on the walls. The price of this restaurant, situated in the
Bellagio, is reasonable considering the surroundings, at only $113 for four courses. It's still
cheaper to stay at home, order a pizza and play games on your  blackberry casino though.
Carnevino
When in Rome, they say, and if you are in the USA, you probably really want to try some
steak. Carnevino has the reputation of serving some of the best steak not just in Vegas, but in
the whole country. The chef, Mario Batali, prides himself of his aging process for his meat,
with steaks aged from between 60 days and six months. This restaurant is situated in the
Palazzo hotel.
Joël Robuchon
For the out of this world lavish restaurant experience if you win big in Vegas, the place to
go is Joël Robuchon. With an opulent interior in the MGM Grand, and seasonal menus to
die for boasting everything from spiny lobster to sea urchin and everything in between, this
restaurant and gourmet dining experience is not to be missed, although your wallet may thank
you if you do.
However, if you are anything like me, then you would hunt for places that gives great options at great prices. And the wallet thanks every time 😀
For a family of four consisting of two growing boys that depends more on quantity than quality, fine dining can be a difficult option. This time around we stayed in Embassy Suites, that includes a made to order breakfast in its list of amenities. A chef makes you hot eggs of your choice with vegetable fillings that you can pair with an impressive list of sides that include fresh fruits to bacon strips. The only condition is that you have to get up early and stand in a long line for that hot breakfast. Hence I misses taking pictures – too busy trying to balance the trays and finding a place to sit and even place the items on the table without sending something crashing to the floor.
The best eats at reasonable prices are often the buffets. Las Vegas boasts of some world class buffets. And they can be pretty expensive. However, the hotels often give out buffet coupons that can greatly reduce the cost. A great way to find these coupons is to book into hotels that give them complimentary, or in coupon books that can be found on eateries outside of Vegas.
The best buffet deal that we have come to love in Vegas is in The Orleans. It's off the strip, a bit gaudy, but offers a great spread at very reasonable prices – $9.99 per person and if you have a B-connected players club card, it's $1 off the price per person.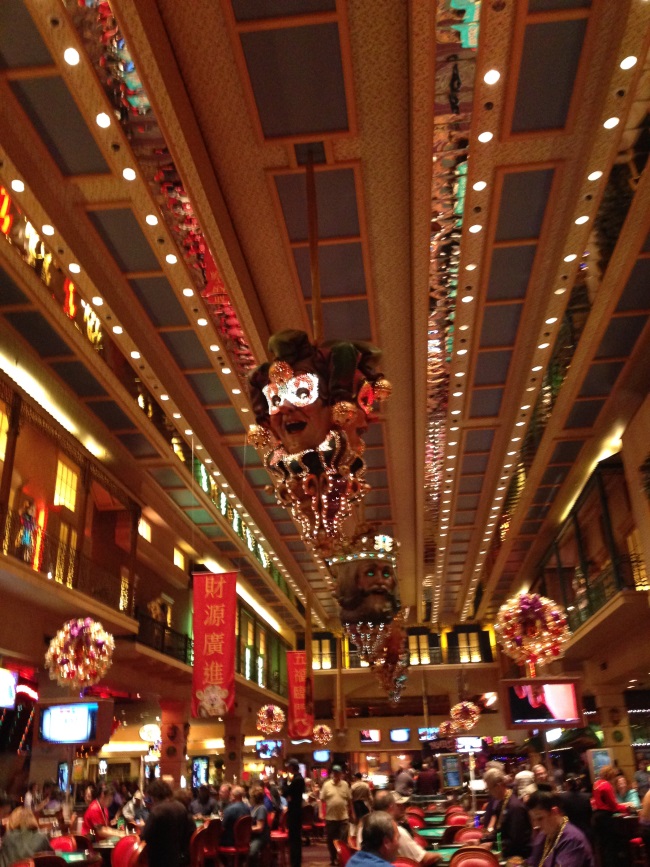 The Orleans buffet has 5 different cuisines and a very impressive list of quality dessert.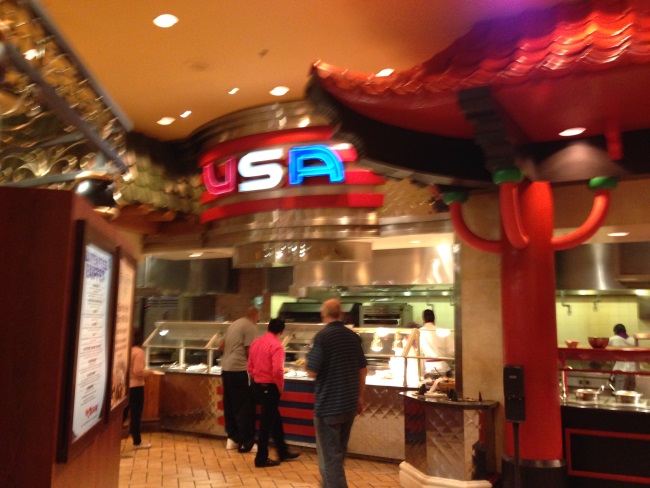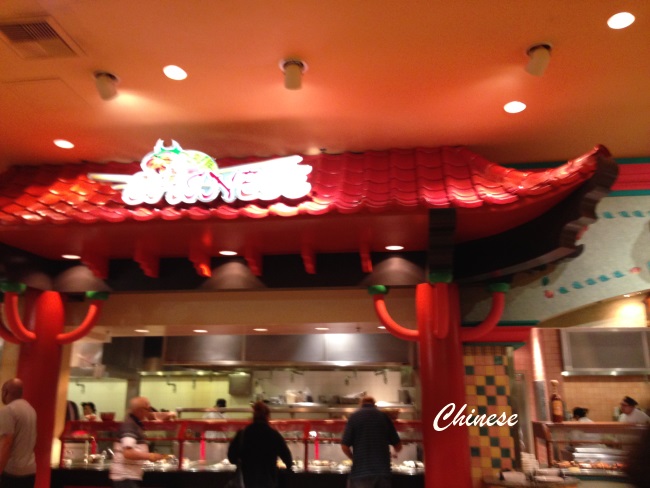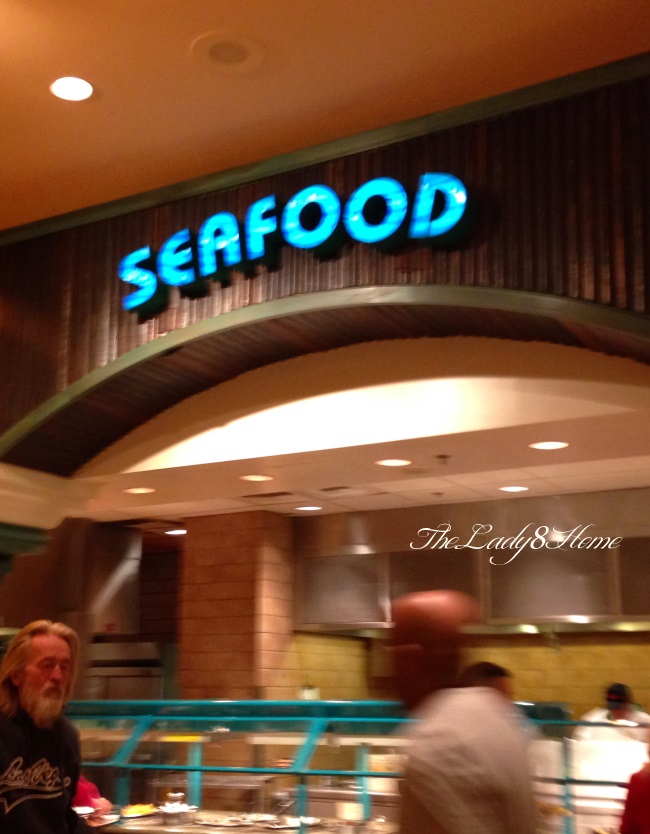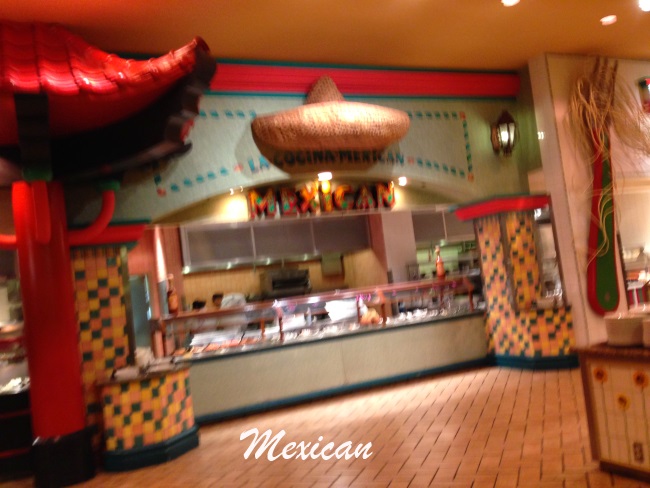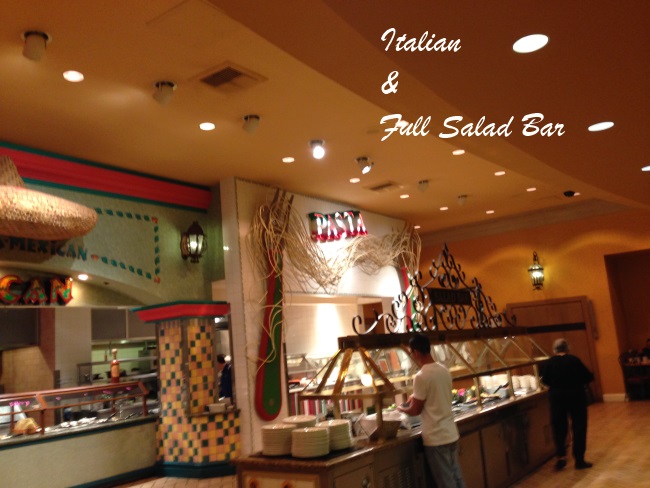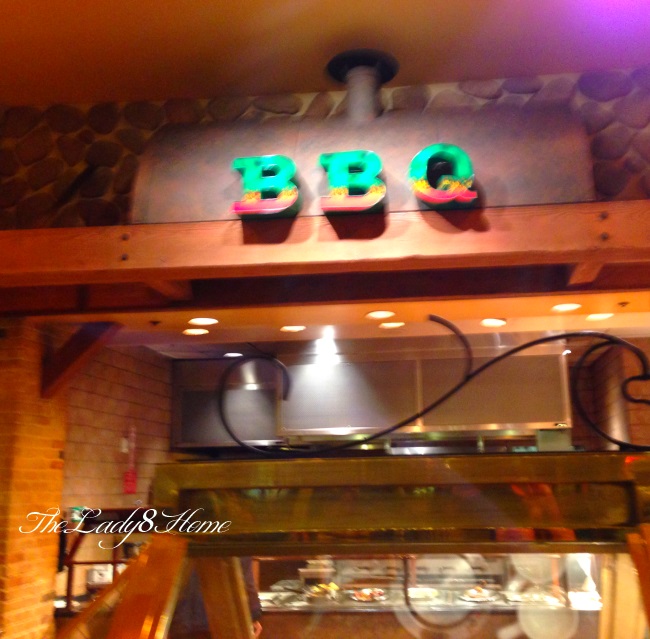 My favorite section is Mongolian grill. The chef lets you pick the vegetables and meat of your choice and stir fries them for you.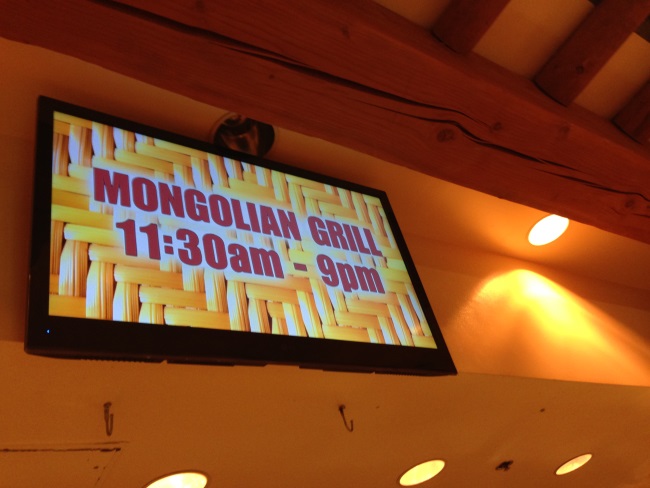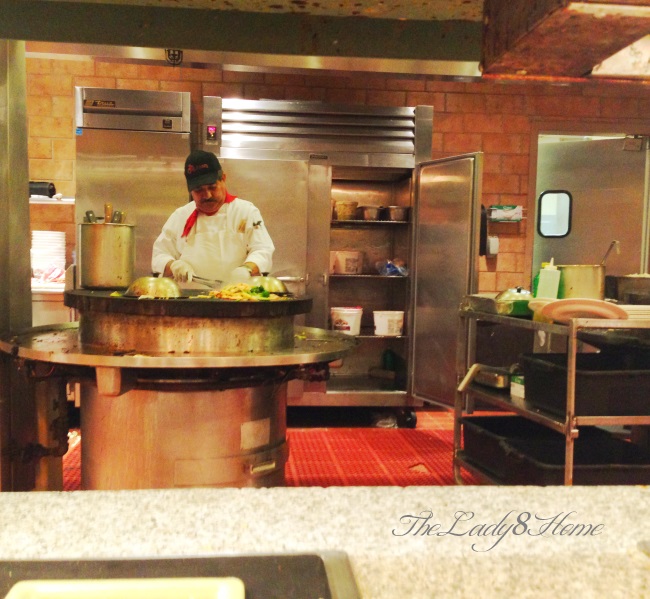 Does it not look fresh and totally yumm??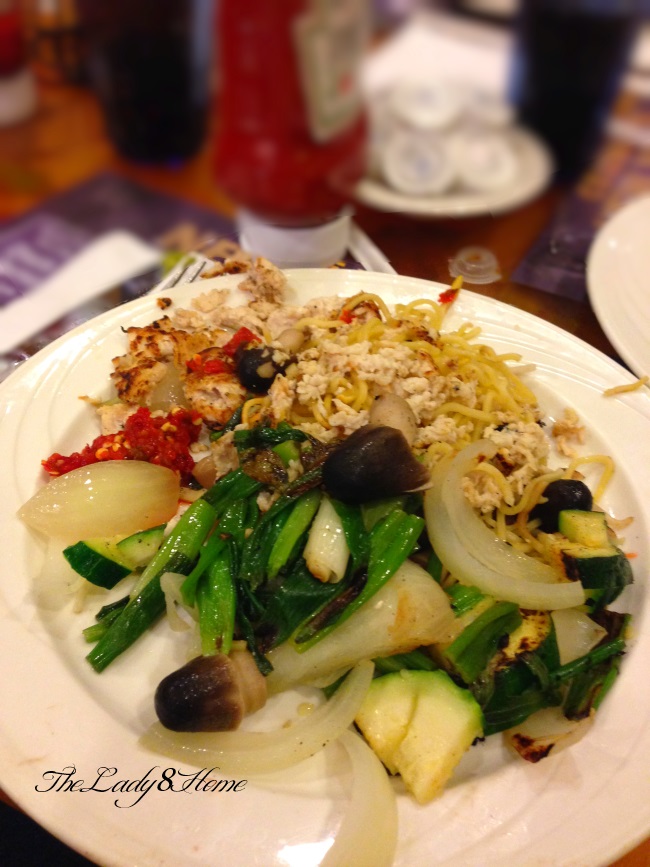 Here is wishing all of you a spectacular New Year!!
Happy 2014!!