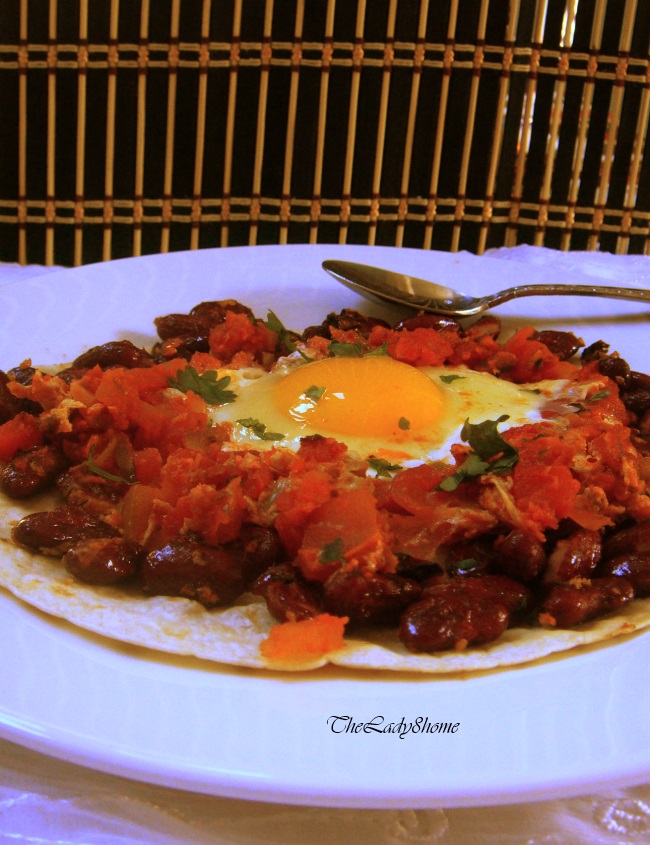 Yesterday, I found my older one listening to a really screechy, bad parody of Psy's song 'Gangnam style. The grating song it seems is an attempt to teach the people listening to this dreadful rendition the basics of Spanish verb usage – conjugating verb.
The song is so cheesy and bad that some of the lyrics play in your mind long after the song is over. My son's Spanish written went really well today. He has been having issues with verbs, so when the paper went well, he was really happy, and proud; Proud that he could finally write legible Spanish, unlike French he took last year and failed miserably in.
All thanks to someone's brilliant tutoring idea on You Tube!
New twists to old favorites is nothing new. The other day I was looking for some lamb recipes. I am not a big fan of lamb, but my kids love it, so I keep looking for ways to make new recipes. I came across Old El Paso Lamb recipes. While onto them, I saw their page and was impressed by the wide variety of quick meals that they have in there. My son came back from school after a long stint at the Robotics club, and I decided to make him a quick Huevos Rancheros – basically a dish with egg and tortilla.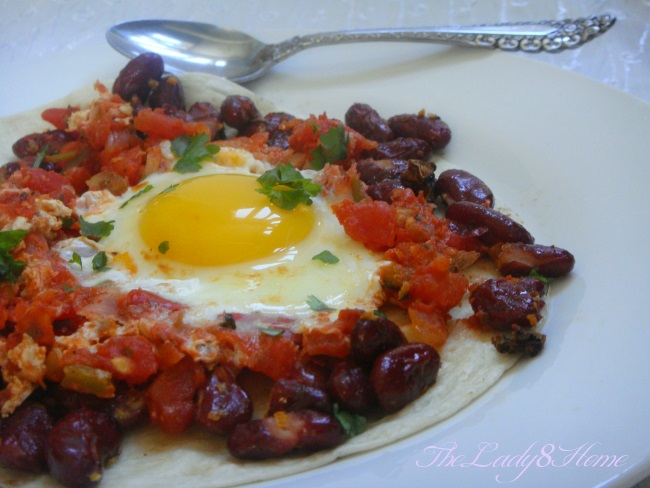 I did make some quick changes, but it has been more or less been adapted from the Old El Paso Huevos Rancheros recipe.The addition of dried habanero peppers brings a pop, keeping in mind that these dried peppers are not really hot, but have a twang, for want of a better term. This is a very handy recipe for the quick snack times that call for some heavy snacking – the kind growing teens demand after a long day at school.

Huevos Rancheros
Author:
Minnie@thelady8home
Ingredients
1-2 flour tortilla
1-2 eggs
1 cup chunky organic salsa (I used roasted garlic)
3 tsp olive oil (or use PAM spray)
1 cup regular canned red kidney beans
1 tsp finely chopped dried habanero peppers
a few sprigs of parsley/cilantro
Instructions
Heal 1 tsp oil in a pan and pour the salsa.
Make a hole in the middle (or two if using two eggs) and break an egg into the hold. Alternatively, you can break the egg into a cup and slide the egg gently into the hold. Cover and cook for 5 minutes on low.
In another pan, add 1 tsp oil and warm the tortilla and place on plate. Add another tsp oil and fry the chopped peppers. Add the beans and stir till the beans are warm. Transfer the beans on the tortilla.
Place the egg and the salsa on top and serve immediately, garnished with chopped parsley or cilantro leaves.
Note: Use two eggs if using two tortillas