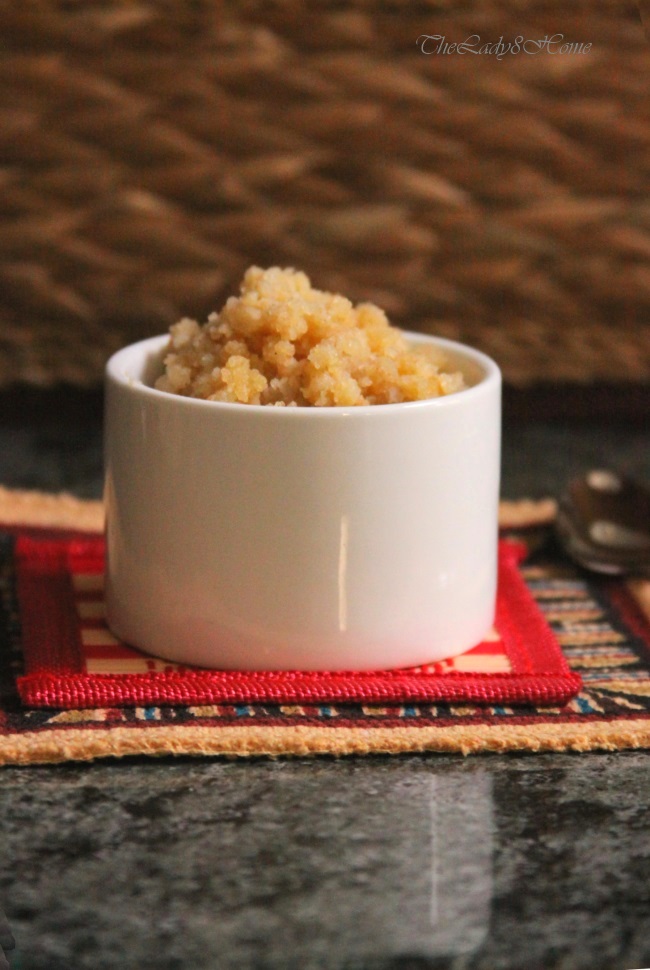 It was gone. In space of ten minutes. I cooked the pudding, with love, and a lot of sugar. It was sunny and warm, and I jumped at the opportunity to click some pictures that would not look like they have been veiled in a blue haze.
I had just finished some shots when my son called from school and asked me to pick him up from his after school club. It is finals time, so the school was let off early. I placed the bowl on dining table and left. We were back in ten minutes, and my son took the dogs out and I started making him some lunch.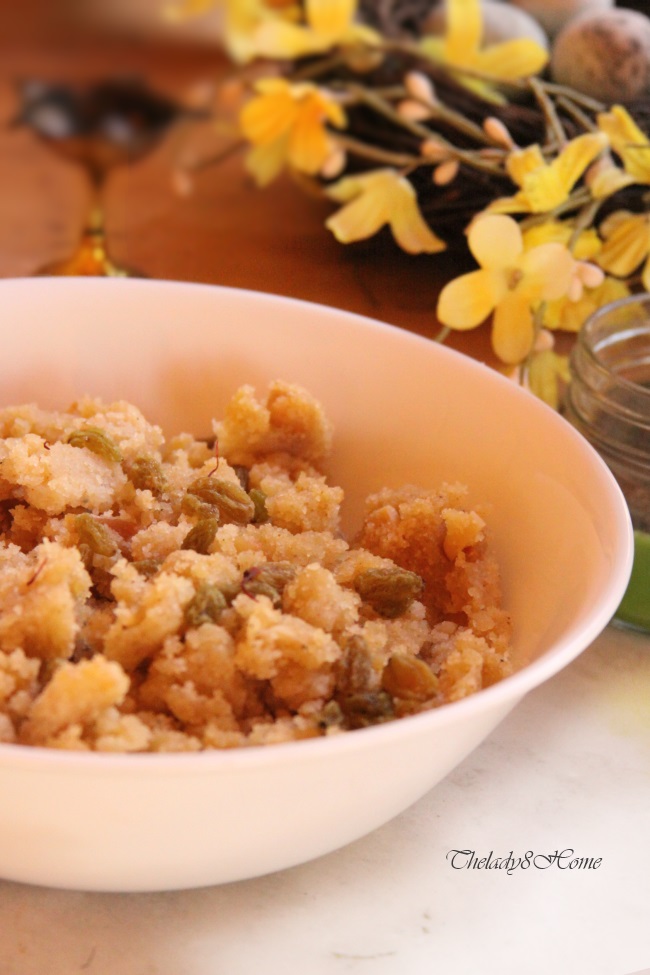 He came back in a while later and said, ' Marina is behaving weird Mom.' Worried, I asked, 'does she look sick?'
'No, just weird. She is not playing and looks very uncomfortable.'
I looked at her, puzzled. Her ears were flat. Her eyes were wide, her hind side lowered, her neck bowed towards the ground, her snout up, sniffing the air as if she expected something bad to happen to her.
She looked……guilty.
My eyes widened and I rushed to the dining table, and there it was, sitting, empty, with tell-tale signs giving away the thief's identity.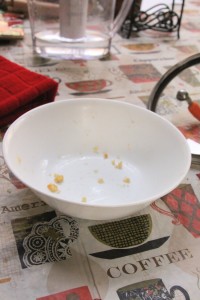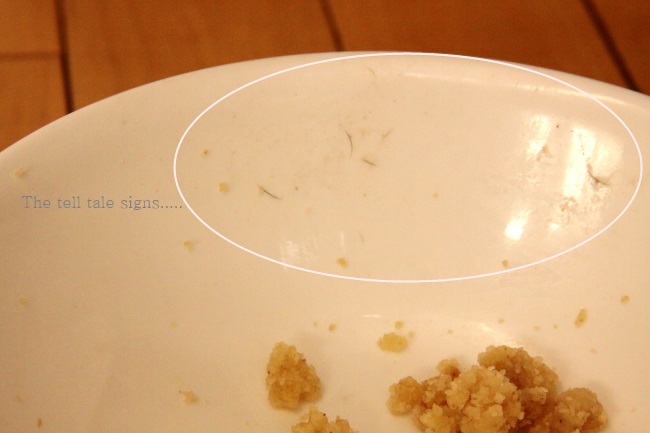 In the ten minutes I was gone, her nose had led her to the sweet filled bowl and she had simply put her paws up and licked it clean. Then she had removed herself from the scene.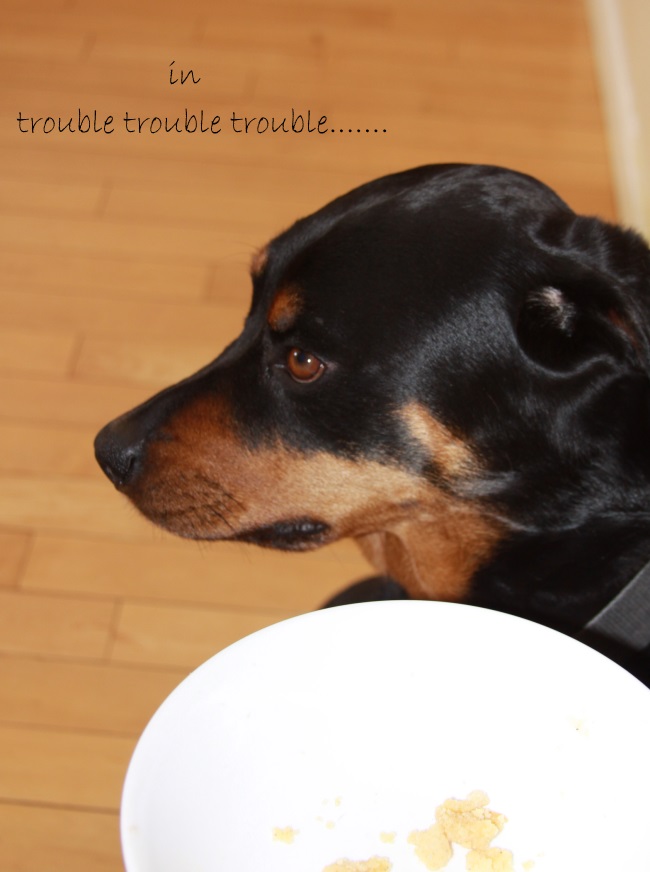 It is hard to stay angry with that look.
I had taken some out for clicks in a bowl, and that was all that was left. I divided it into equal portions and made the boys a sweet roll with tortilla. They told me it was divine.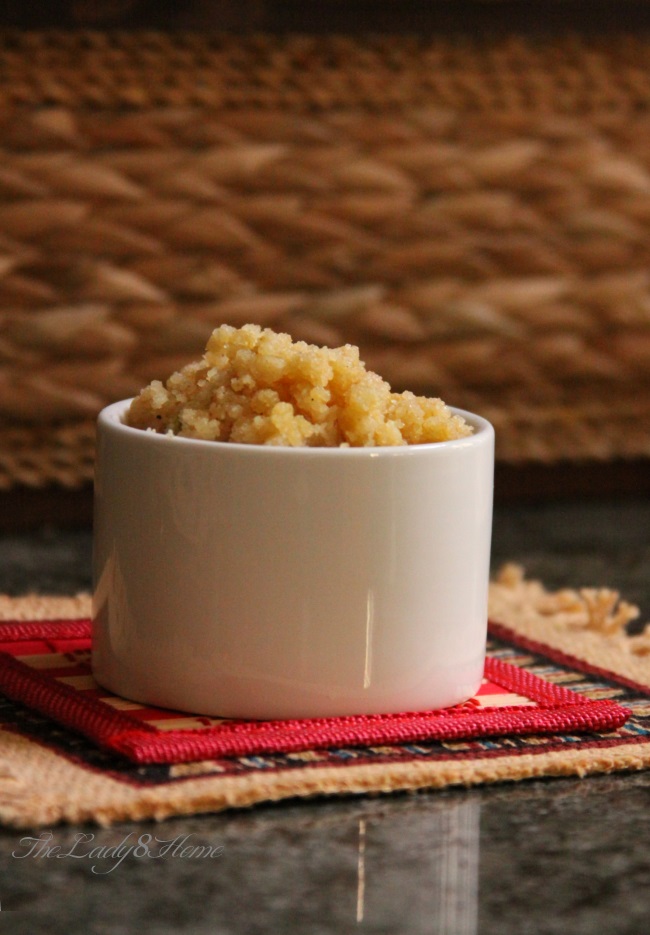 Mohan bhog is cooked as an offering to Sri Krishna – or Mohan as he is lovingly called – and made on festival days. But the pudding has many modern takes. The one I have posted today is with eggs, though it is completely optional.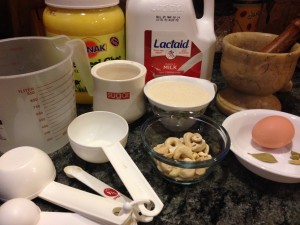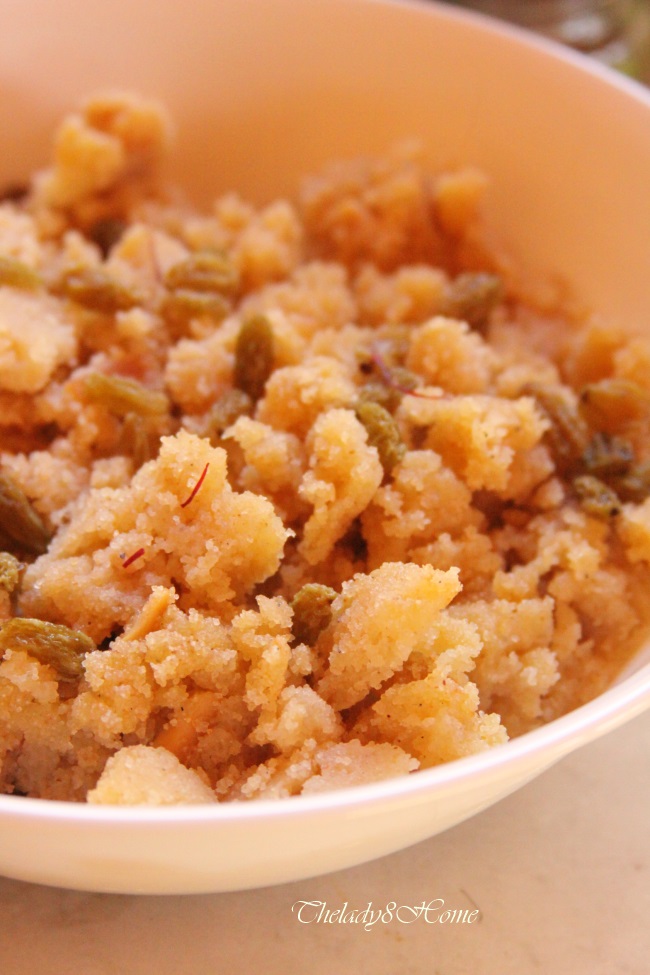 Mohanbhog - a traditional semolina pudding
Author:
Minnie@thelady8home
Ingredients
1 cup Semolina
2 cups milk plus two tbs more
½ cup cashews
a handful of slivered almonds
1 handful of raisins
1-1/3 cup sugar (add slowly and adjust according to taste)
a pinch saffron
½ tsp freshly grounded green cardamom
1 bay leaf
¼ cup olive oil
1 tbsp ghee (clarified butter)
2 eggs (optional)
Instructions
Soak saffron in 2 tbsp of milk and keep aside.
In a ducth oven or any other heavy bottomed skillet, heat oil.
Season with bay leaf.
Saute the semolina in the oild on low for 10-12 minutes till it starts turning golden brown. Keep stirring or else it will get burned.
Mix in the nuts and the raisins.
Pour milk, slowly, stirring well to ease out the lumps.
Once the consistency is thick and smooth, add sugar.
Keep stirring, till the pudding starts to dry up.
If adding eggs, then whip them in a bowl and add them slowly at this point. This is optional and you can skip this. The taste will be a bit different with and without eggs. I added eggs in this one.
Once the semolina starts looking nice and crumbly, add ghee, saffron milk and cardamom powder and give one last mix with the spatula.
Serve hot of cold.
Unfortunately, my family did not get to enjoy this mouth-watering dessert, but I am going to make more soon.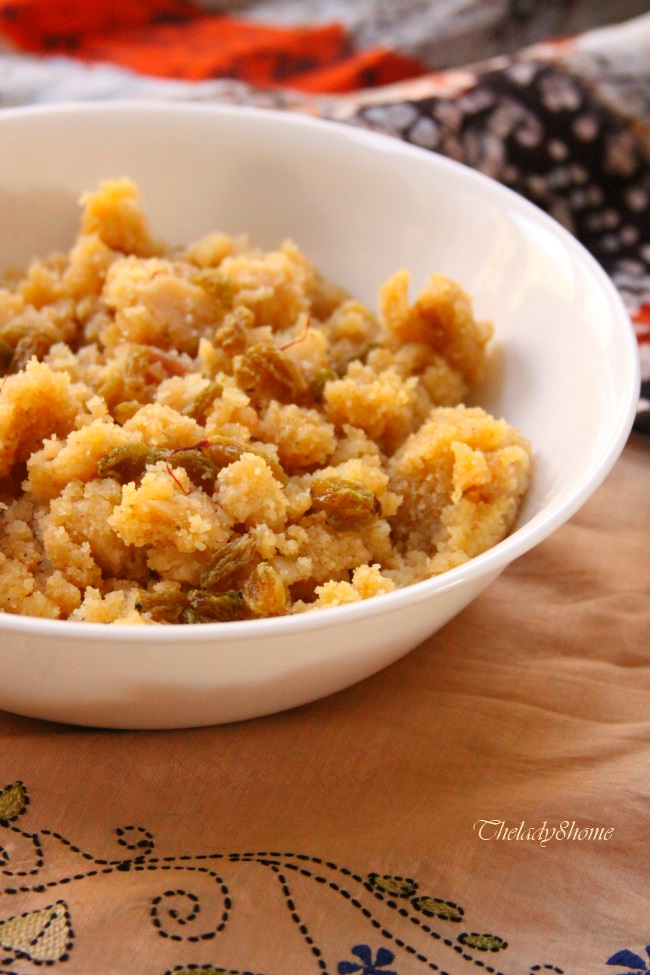 So dear reader, do you have a pet? What is the worst mischief your pet have ever gotten itself into?