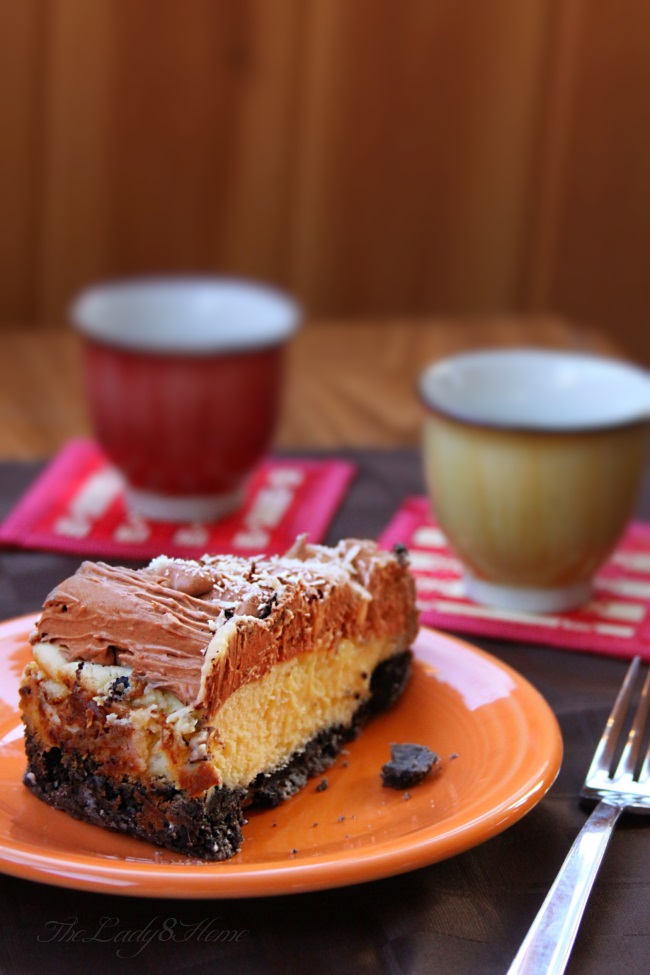 How many times has it happened to you that you have suddenly lost motivation to do things that matter to you the most? Recently, I have been going through that patch. It happens to me on a regular basis, at least four to five times an year. I like constant movements, challenges, and mundane can wear me down. The things I might love the most this week looks dissipated and lack luster in the very next.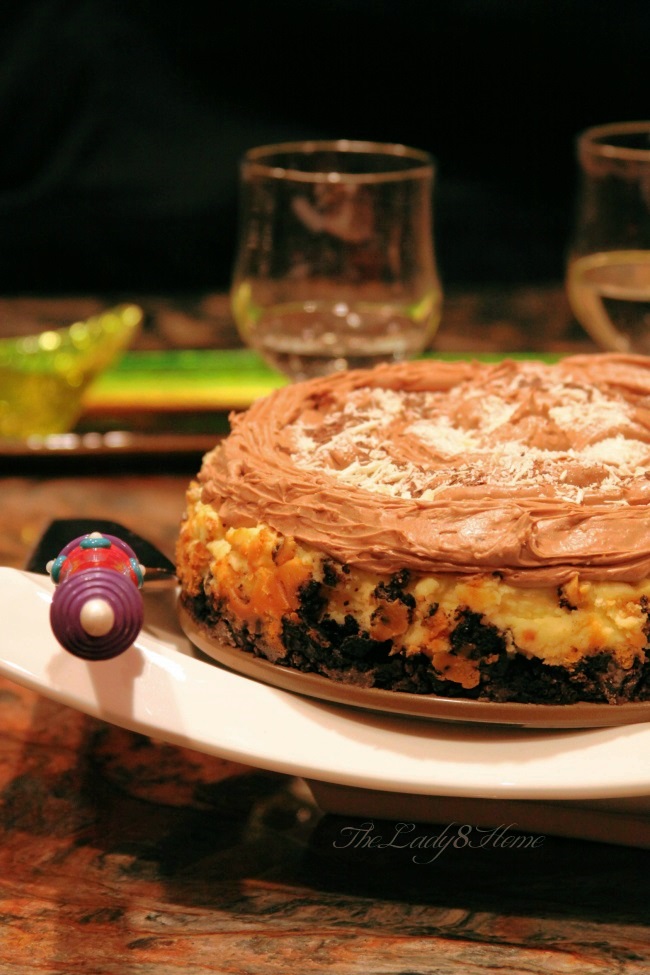 At such times, I often stop whatever I am doing and simply zone off. At times it helps, but often, getting back to where I left off takes more energy and causes more depression than when I had left. Sounds crazy no?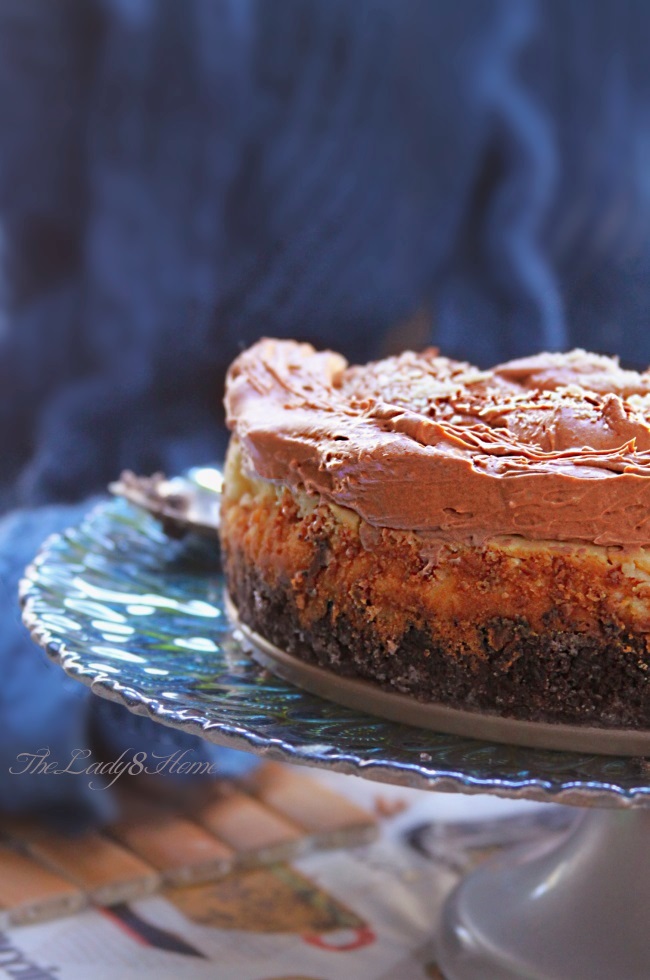 Baby steps help.Getting back to doing little things at a time, and keeping strictly away from multi-tasking. One thing that I have seen helps to lift my mood is cleaning a small area – it could be a night stand, or a drawer that I haven't touched in ages. There is something about removing clutter, even if it is from a very small area,that improves the mood immensely.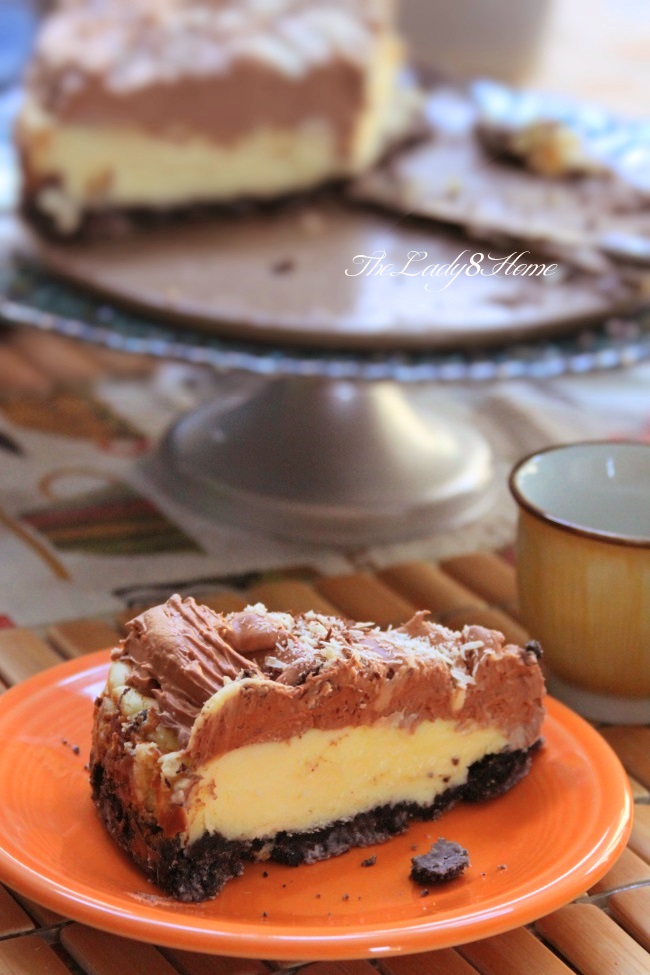 Everyday cooking can be equally dreary, but making something special is another way of lifting the mood. Like this delicious Triple chocolate Oreo cheesecake. The crunch of oreos and the crust of cheese and chocolate makes for a divine combination. Adapted from here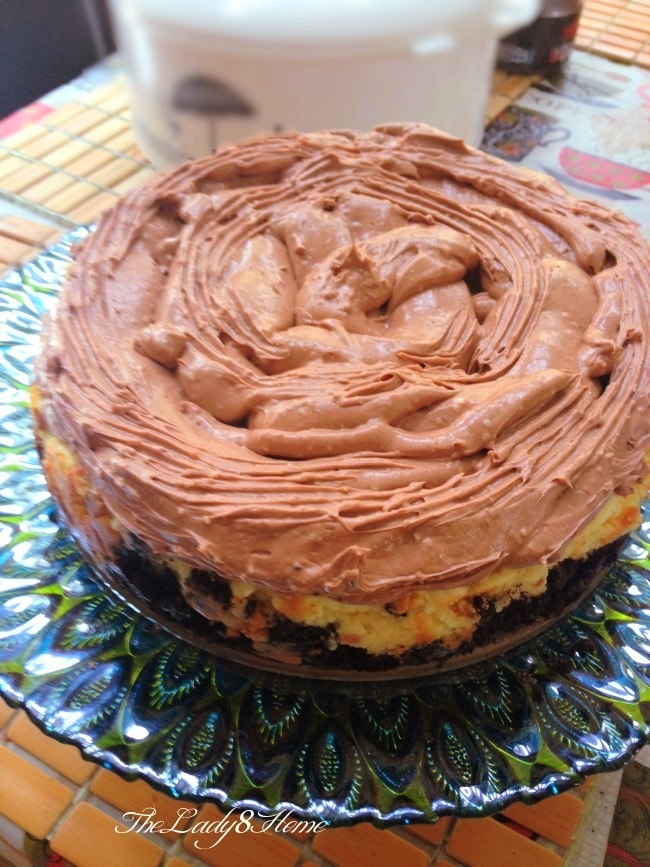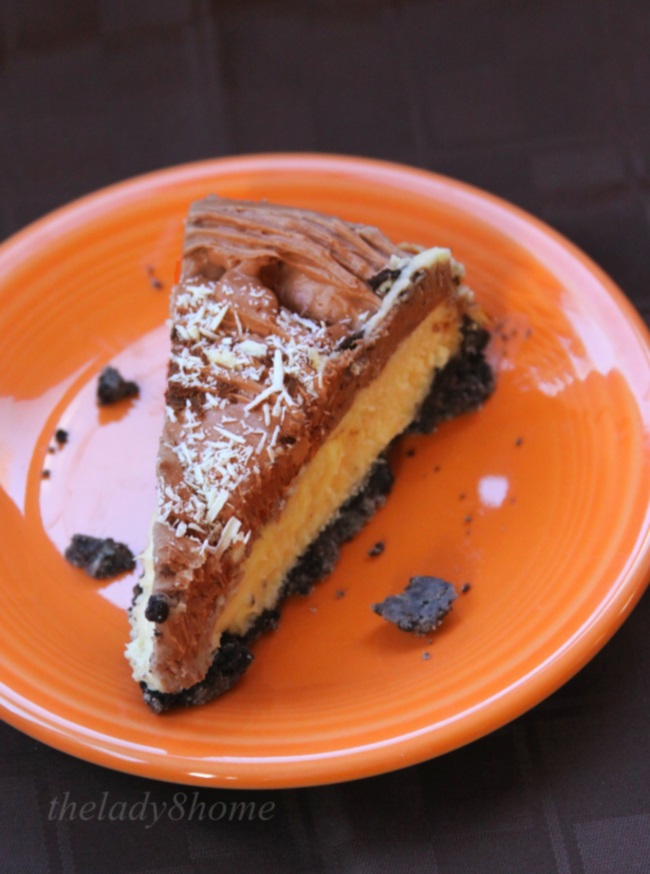 Tripple Chocolate Cheesecake recipe
Ingredients
2 CUPS OREO cookies crushed (about 24-26)
2 Tbsp. butter melted (I used microwave)
4 (8 oz each) packets of cream cheese, softened, divided
1-1/2 pkg. (4 oz. each) White Chocolate (6 oz.), divided
3 eggs
½ tsp. vanilla
1 cup sugar, divided
3 oz. semi-sweet chocolate, divided
1 tub (8 oz.) COOL WHIP Whipped Topping, thawed overnight in the refrigerator
9-inch springform pan
Instructions
HEAT oven to 325ºF.
MIX crushed cookie crumbs and melted butter with a fork.
Press onto bottom of the 9-inch springform pan.
Melt 5 oz. white chocolate as directed on package; cool slightly.
BEAT 3 pkg.of softened cream cheese, ¾ cup sugar and vanilla. Blend with the mixer at medium speed until smooth.
Add melted white chocolate; mix well.
Gently fold in the eggs, one at a time, mixing on low speed after each just until blended.
Pour over OREO butter crust.
BAKE 50 to 55 min. or until center is almost set. Run knife around rim of pan to loosen cake; COOL completely..
Meanwhile, melt 2 oz. semi-sweet chocolate according to instructions and cool.
BEAT remaining cream cheese and sugar in large bowl until well blended. Add melted semi-sweet chocolate; mix well. Whisk in COOL WHIP;
spread over cheesecake.
Refrigerate 4 hours. Garnish with chocolate shaves from remaining white and semi-sweet chocolate.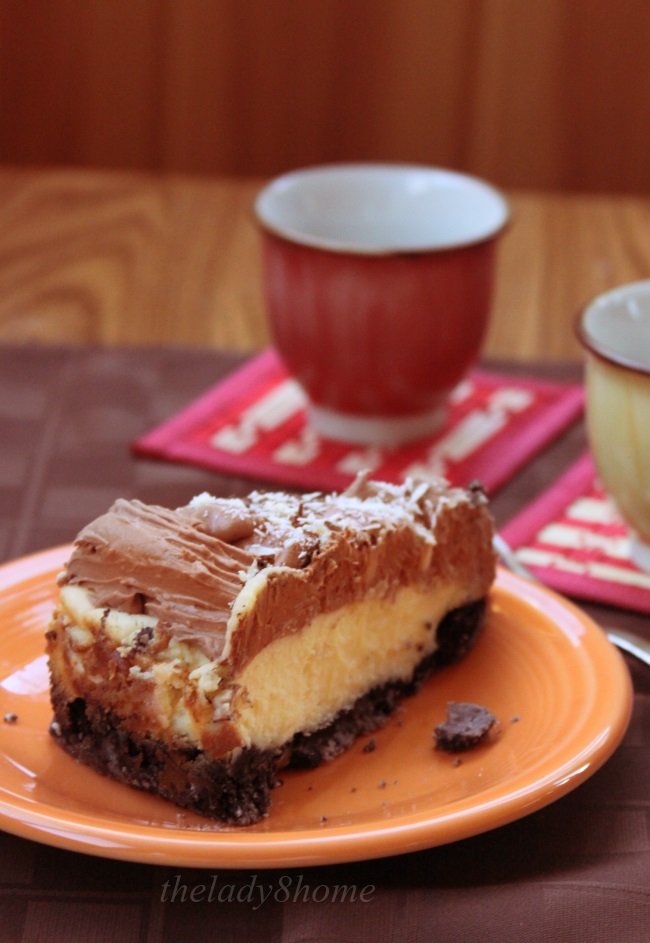 This Oreo cheesecake turned out so well that my son had me freeze the left overs so that he could 'treat' his friends to it when they came over. And that definitely is a mood booster. So my dear reader, what do you do when you go through a patch of unmotivated day time slumber?