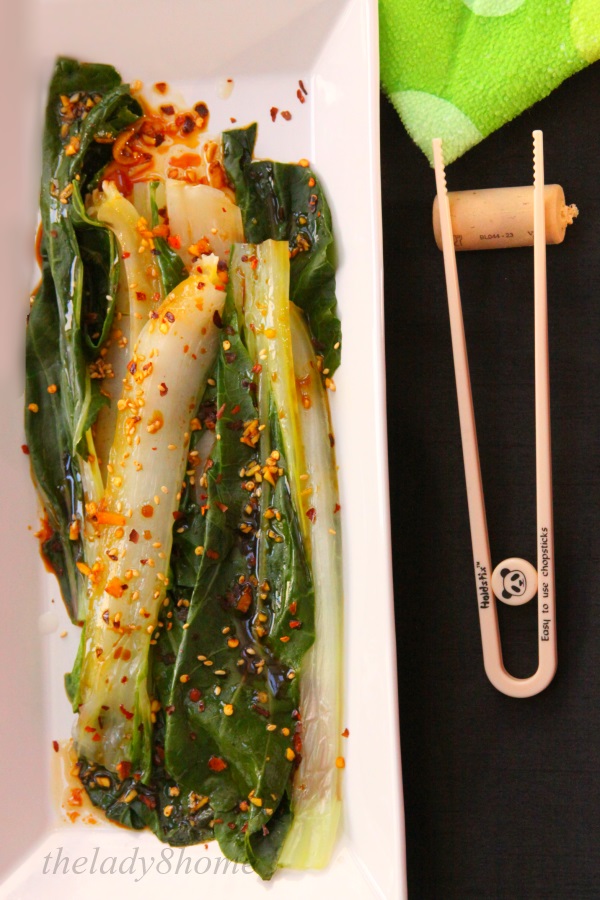 It's all about roasting, grinding, making from scratch. That is how clever chefs are supposed to be, they never make anything that uses ready to pour and serve ingredients. Ever so often, I step into the kitchen, open several bottles and sniff, working out combinations in my mind and thinking of what new I can make from the same old bottles. Creating, developing, formatting recipes that would win the world!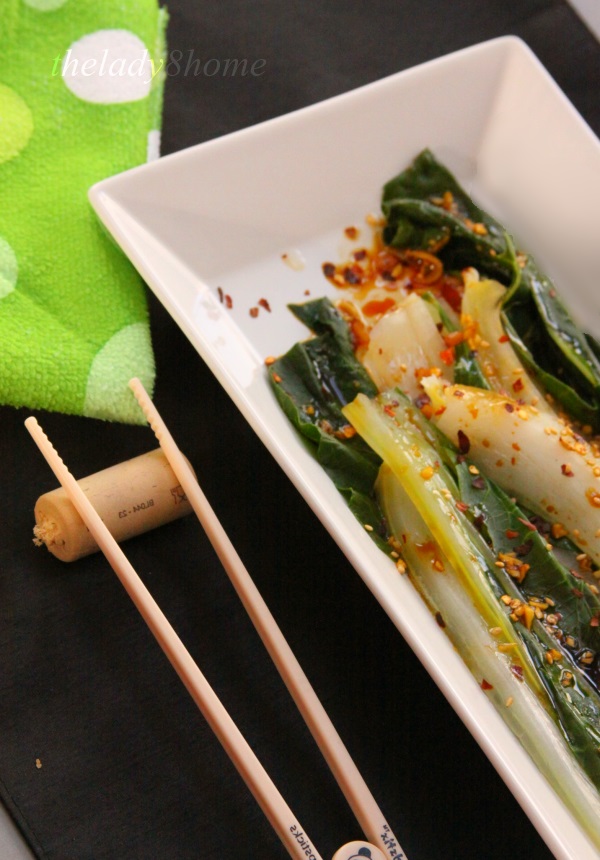 I look at the bottles, and then my eyes travel to the utensils that I have washed only an hour ago, at the shining kitchen counter that I had finished polishing only minutes ago, and all of a sudden, a lethargy takes over. I don't feel like being clever any more. At that time,all I want is something quick, that needs a minimum of effort and maximum taste. And of course, minimal of cleaning up afterward.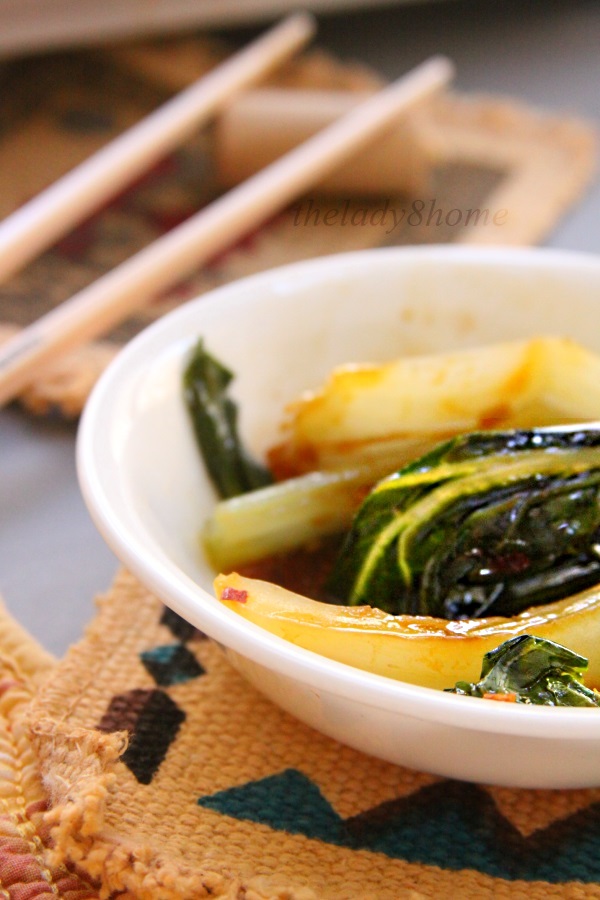 So what do I do? I simply stuff the bottles back into their cabinets and reach for that ever faithful bottle of ready made, store bought spice mix or paste that will give me a meal, if not in a jiffy, than at least close enough. And if I can make a pot of gravy with all vegetables and a side of rice in minutes using a mixture, then why not…..
So I make this delectable Thai chicken red curry gravy using a store bought red curry paste. I also chop a lot of different vegetables and add to the curry, and feel a bit less guilty for taking short cuts. Squash, beans, spring onions, along with yellow, red, green and orange bell peppers.
While I wasn't planning to post this at all, something did come up that made me change my mind and I knew  I had to share it. I always believe that it's not the complicated recipes, but the simple ones that often escape our attention.
To make the red curry, I simmered some chopped garlic and ginger in canola oil, and had almost a quarter cup of left over that was too little to store but too much to throw away.
So I decided to make a dressing out of it by adding some low sodium soy sauce and sesame oil. Cut length wise, I steamed the bok choy leaves for about 3 minutes. Drizzled the dressing and garnished with red chili flakes and roasted sesame seeds.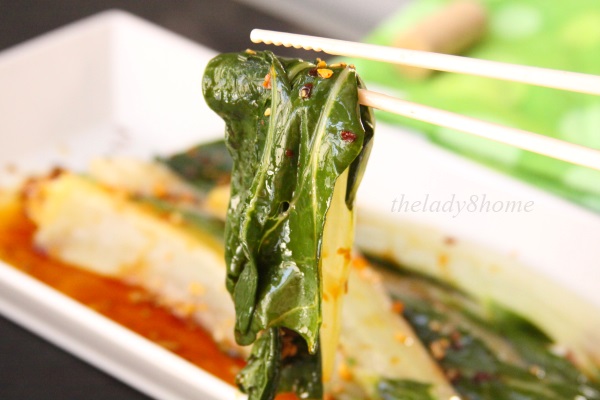 Divine!
Red Curry Recipe:
1 can light coconut milk
3 tbsp red curry paste (store bought)
1 tbsp simmered oil* (See recipe in bok choy recipe notes below)
2 cups of assorted vegetables: red, yellow, green and orange bell peppers, green beans, snow peas, mushrooms, bamboo shoots, butternut squash and any other vegetables that you want
1 lbs chicken fillets cut into 1″ X 2″ rectangles
1 tbsp fish sauce
1 tbsp light brown sugar
1 cup fresh basil leaves
Instructions:
In a pan, heat 1 tbsp of simmered oil, and add 1 tbsp of red curry paste. Toss the vegetables (except peppers) and the chicken in it, stir for two minutes and take it off the flame. Transfer to a dish and return the pan to heat. Add another 1 tsp oil and stir in the peppers and cook for two minutes on the high. Keep aside.
In a medium saucepan, pour coconut milk and and when it's about scalding, add the rest of the red curry paste. Simmer for 5 minutes.
Add the chicken, vegetables (except peppers), and brown sugar. Cook on low till the chicken is cooked.
Once the chicken is cooked, add the peppers and cook for another two minutes. Finish with fish sauce and fresh basil leaves, cooking for another minute before taking it off the heat.
Serve with Jasmine rice.
Now for the side of that delightful bok choy: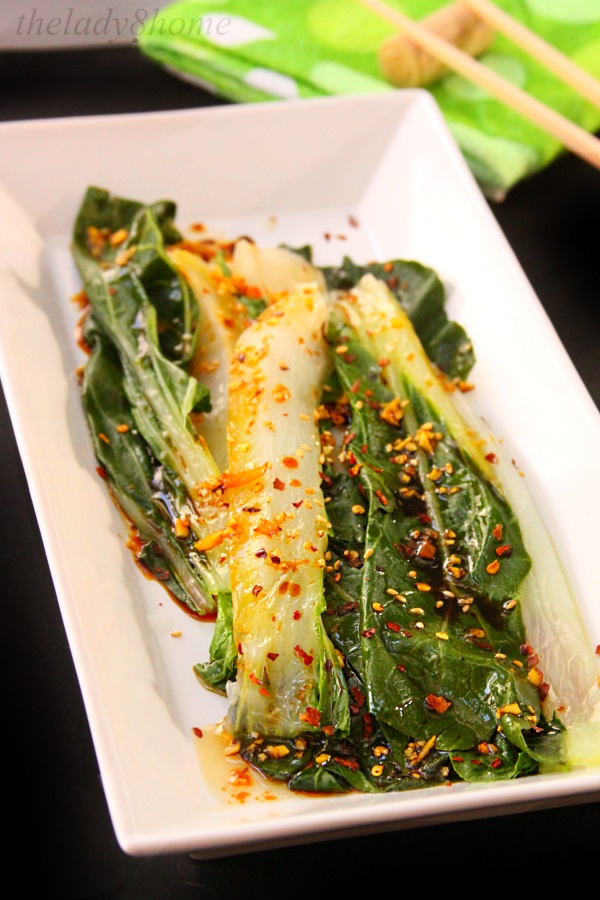 Scrumptious Bok Choy with spicy sesame dressing and a Red Curry in a hurry
Author:
Minnie@thelady8home
Ingredients
3 tbsp ginger-garlic simmered oil* (recipe below)
1 tsp sesame oil
1 tbsp low sodium soy sauce
1 tsp minced garlic
Red chili flakes to taste
1 tsp roasted sesame seeds
6 bok choy leaves, cut lengthwise
Instructions
In a bowl, combine simmered oil, sesame oil, soy sauce and minced ginger
Steam the bok choy leaves for 3 minutes
Transfer to a dish
Drizzle the dressing generously
Garnish with red chili flakes and sesame seeds
Serve immediately
Ginger-garlic simmered oil: ½ cup canola oil, 1 tbsp pure sesame seeds oil, 1 tsp jilienned ginger, 1 tsp minced garlic. Combine Canola and sesame oil in a small saucepan and heat. Add ginger and garlic and simmer on low for 5 minutes. Cool and use.
So dear reader, what are short cut bottled secrets that you have in your kitchen?