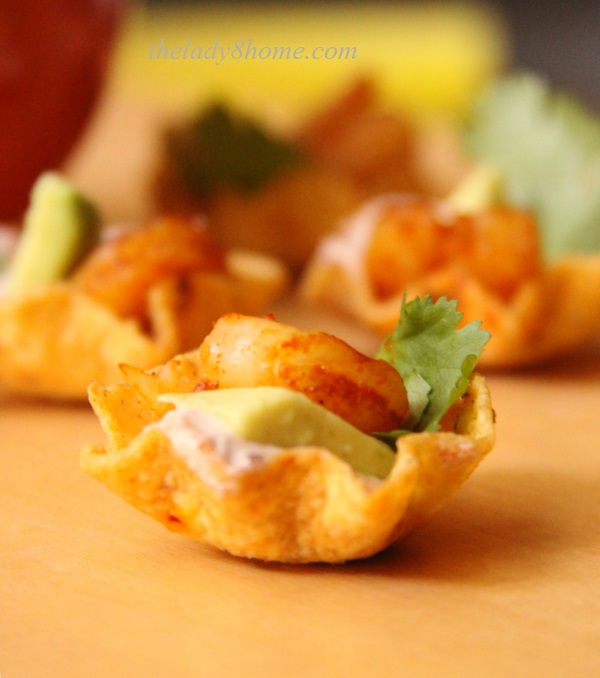 I had posted a picture on my FB page of my younger son having a sleepover birthday party a few years ago. Along with it, I had posted a comment on how it's really simple to have the boys for a sleepover party – all they need is a movie, some good pizza and the latest toys. And once they are done, they simply drop like ninepins. To which, my best friend, mother of two daughters same age as my sons, replied thus:
"Ok girls would need…your clothes,your sandles,your lipsticks,jewellry n what have you…plus you've got to dress them up and not to forget the compliments…and dont u dare you compliments their friends.Of course when they're older then just need gorgeous hunks for neighbours!!!"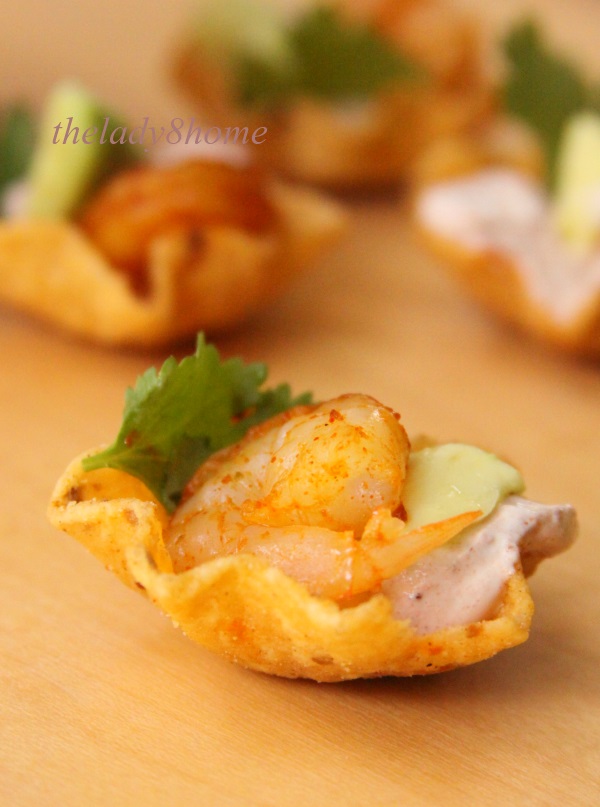 I don't have daughters, so I am going to assume she is the expert ( though going by what my memories of myself as a little girl tell me, I rather think she is bang on target). However, what I do know that when the boys reach the teenage years, they also need a LOT of food, and great tasting food at that. Along with pizza of course. They will also tear a dish apart if they don't like it, and guzzle tons of soda to 'wash' all that food down. If they really like something, they also will tend to hog it all by themselves. They are truly led by their tummy. And of course, never clean up after themselves.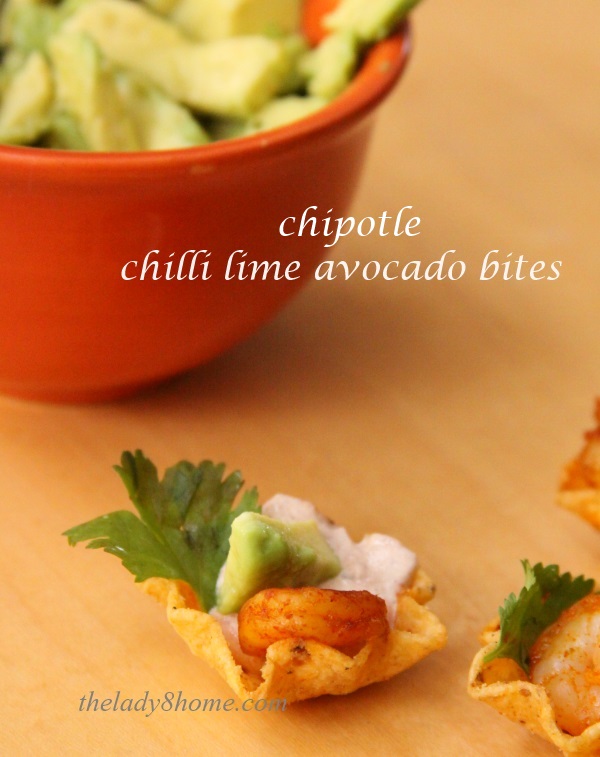 This taco snack is one of those dishes that they tend to appropriate by trays, with no intention to share with anyone. The following quantity will entertain a party of 6 adults and be just a 'bite' for two teenage boys.
I found this on pinterest when searching for avocado recipes…remember how I had mentioned here that avocados have made a late entry but now they are totally overtaken the love factor in my kitchen? The recipe called for baking the shrimps, but I changed to pan sauteing them. Other than that I pretty much followed the recipe, and of course added a bit more chipotle peppers to the sour cream. Worked perfect.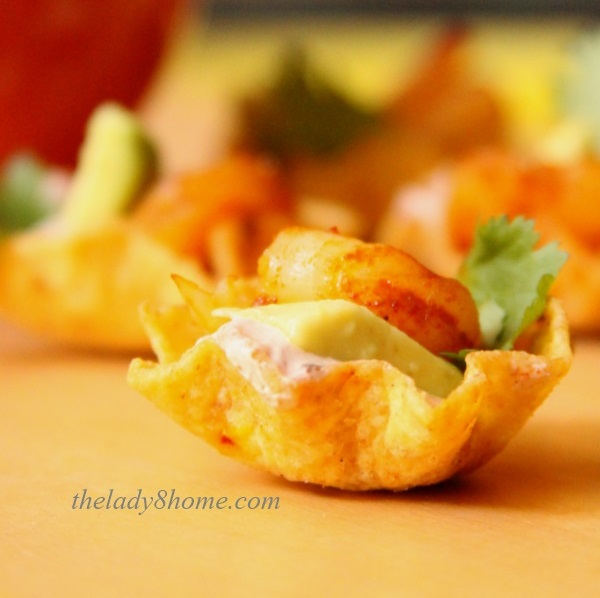 Chipotle and lime avocado taco boats
Ingredients
24 large raw shrimps, peels and tails removed
non-stick cooking spray or olive oil spray
1 tsp salt, divided
1 tsp grated lime zest, + juice 1 tbsp lime juice
2 tsp chili powder
1 large avocado, diced
⅓ cup sour cream
1 tsp chipotle chilies in adobo sauce, finely minced
2 tbsp freshly chopped cilantro
24 tortilla chip scoops
Instructions
Combine ½ tsp salt, lime zest, and chili powder in a small bowl. Sprinkle all over the raw shrimp and coat well
Heat a non stick pan with oil spray and saute the shrimps, typically 3-4 minutes each side, until pink and the tails are curled in.
Meanwhile combine the diced avocado, lime juice and remaining ½ tsp salt in a small bowl.
Combine the sour cream and minced chipotle pepper in a different small bowl. Adobo sauce can be sticky and thick, so make sure you get more of the chili and less of the sauce.
To assemble:
Assemble your shrimp taco bites by placing a tsp of avocado mixture in a tortilla chip, followed by a ½ tsp of sour cream mixture, then top with a chili-lime shrimp.
Sprinkle with the chopped cilantro. Enjoy!
*Note: You can replace the shrimps with fish, scallops or even tofu and they work beautifully.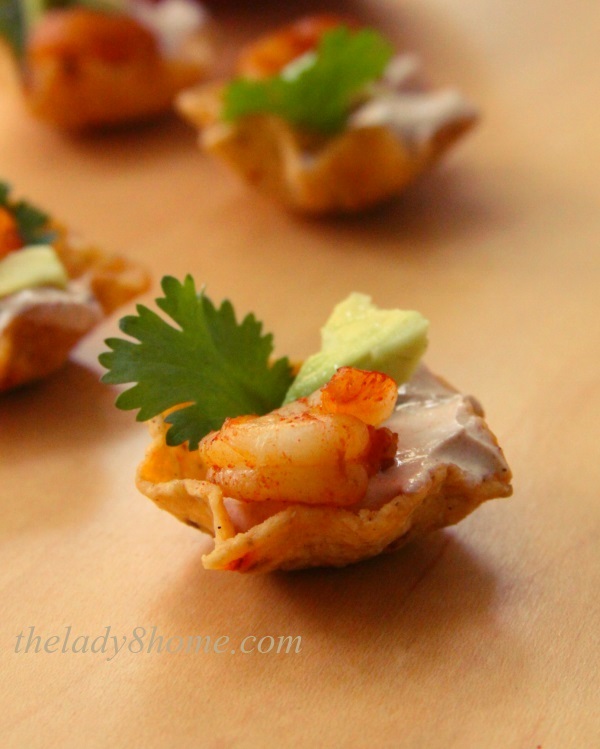 So tell me dear readers, do you think boys and girls react differently to situations? Do you have experiences that are different?