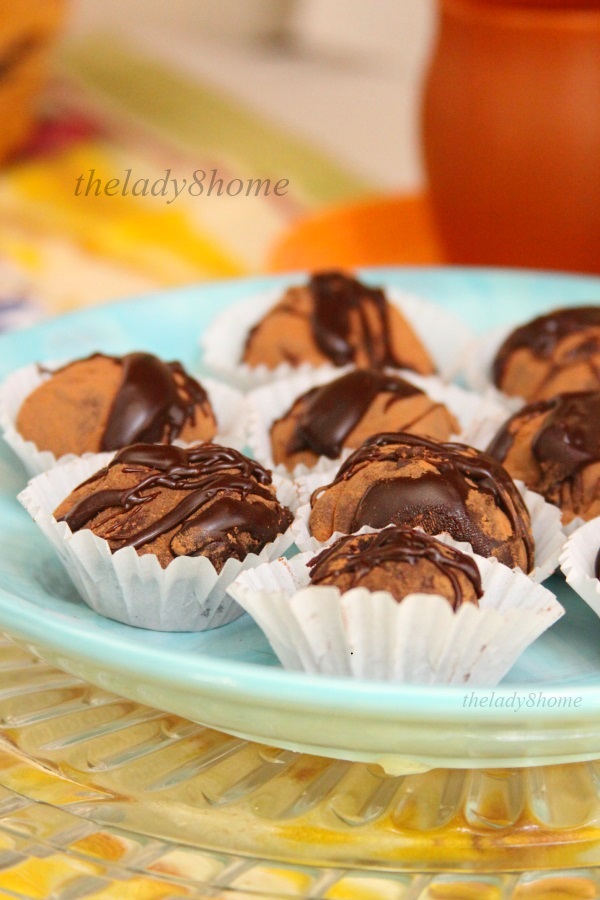 It's the first Friday of the month again! At least, it was. Two days ago.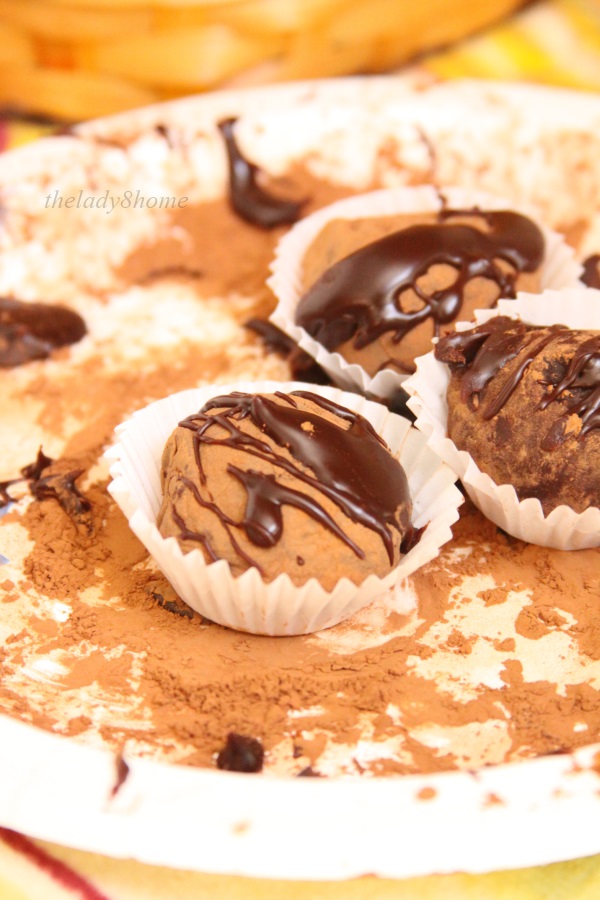 Every month, the first Friday, a group of an awesome talented bloggers make a themed dish from the famed chef Ina Garten's unlimited reservoir of dishes.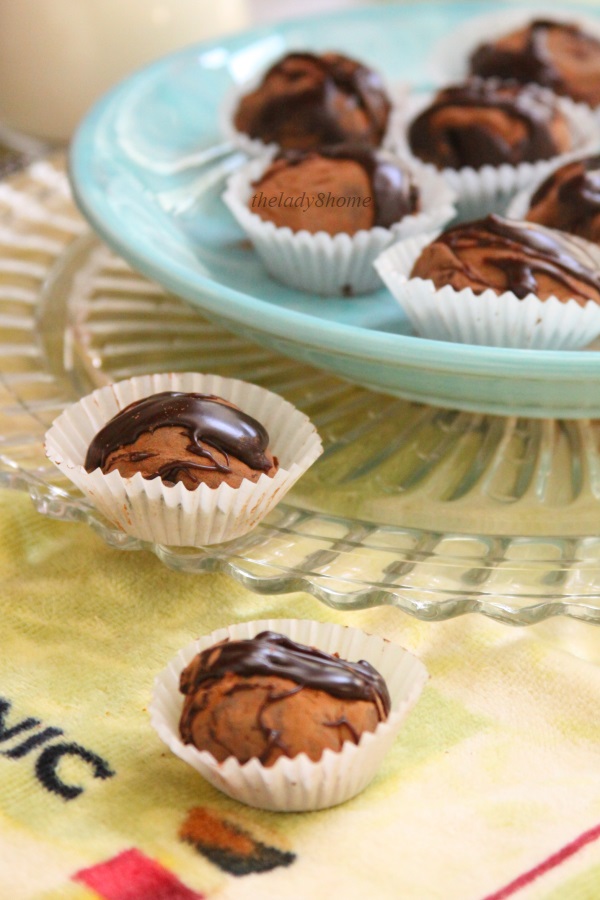 This month's theme is Dessert.
So I made these.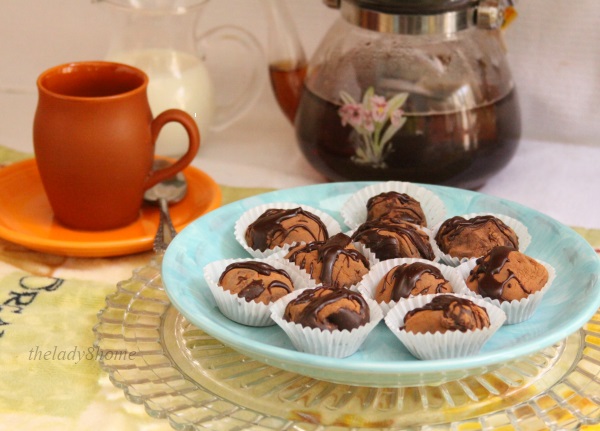 Because they are so easy.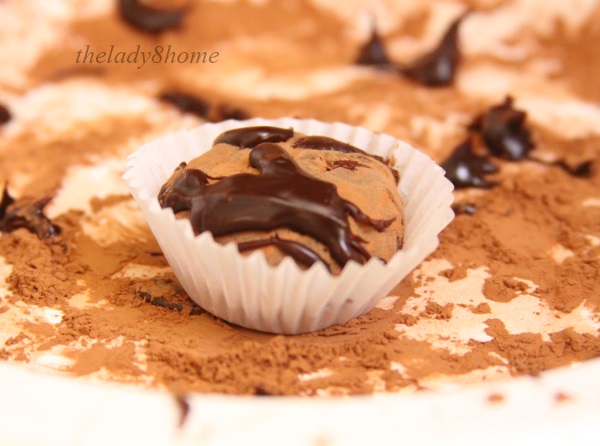 They are delicious.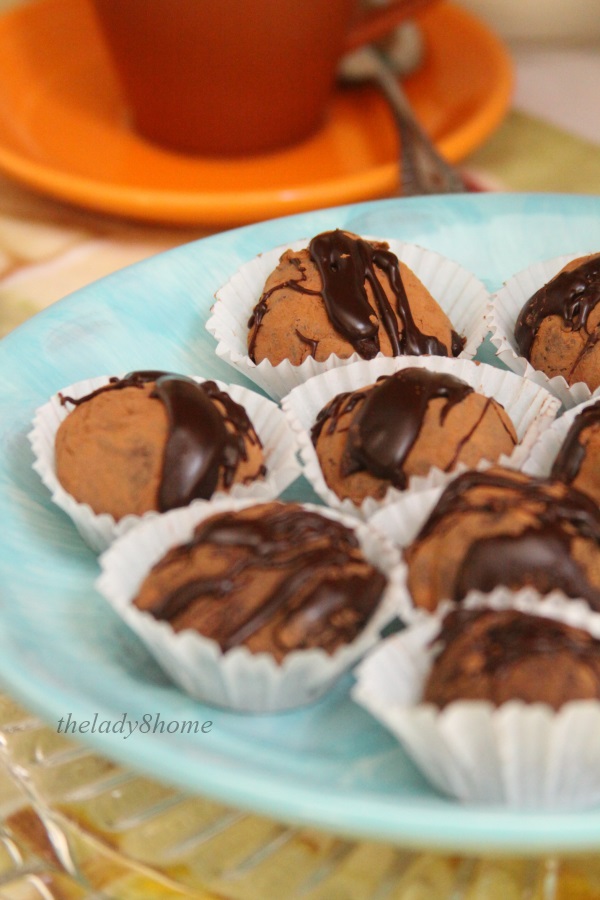 They are chocolaty.
They are filled with coffee goodness in them. Chocolate and coffee flavors = awesomeness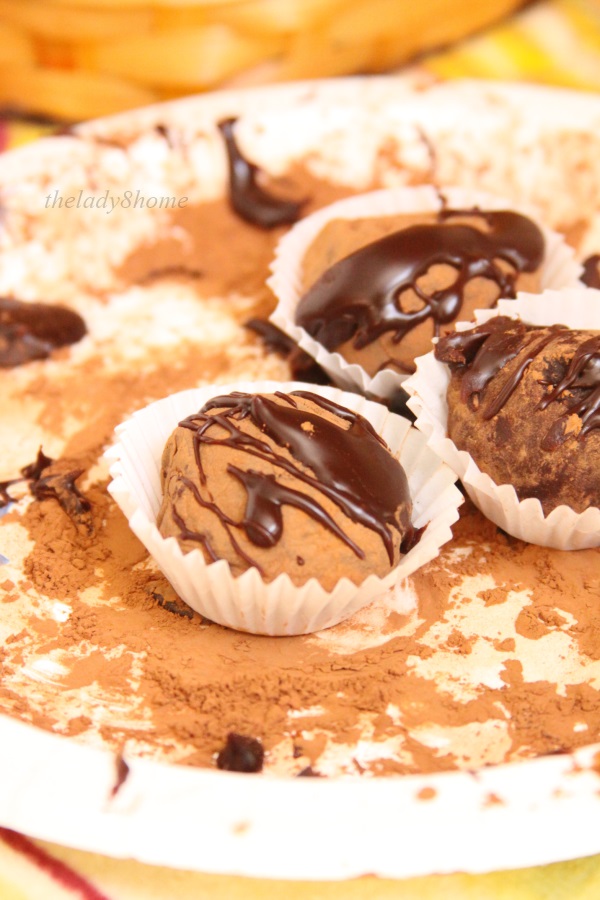 The recipe is quick and easy. Adapted from here:
Chocolate Truffles #InaFridays
Author:
Adapted from Ina Garten
Ingredients
½ pound good bittersweet chocolate such as Lindt
½ pound good semisweet chocolate such as Ghiradelli
1 cup heavy cream
2 tablespoons Kahlua liquor
1 tablespoon prepared coffee
½ teaspoon good vanilla extract
Confectioners' sugar
Cocoa powder
Instructions
Chop the chocolates and place them in a mixing bowl.
Scald cream and pour it through a sieve into the bowl with chocolate
Whisk gently with a wire whisk until the chocolate is mixed and smooth.
Add the Kahlua liquor, vanilla, and prepared coffee.
Set aside to room temperature for 30 minutes.
With 2 teaspoons, spoon round balls of the chocolate mixture onto a baking sheet lined with parchment paper.
Refrigerate for 30 minutes, until firm. Roll each dollop of chocolate in your hands to roughly make a round ball and roll in cocoa powder or whatever you like.
Melt some good orange flavored chocolate, stirring till it's thick in texture. Drizzle over the truffles. .
Check out what my fellow Ina Friday bloggers have blogged this week: