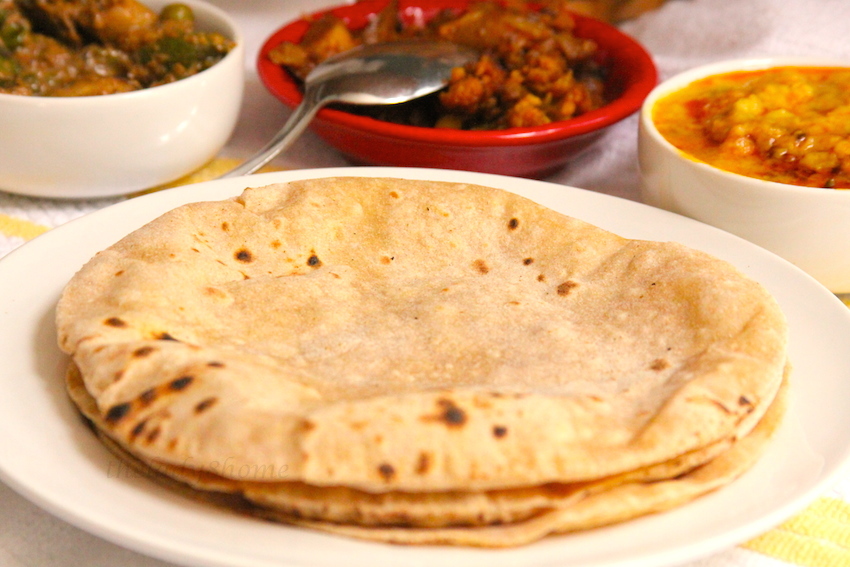 Unlike the popular belief, Indians don't eat naan at home (I actually had a lady enquire about that to me a while ago and I was surprised, to say the least, but I realized that probably is the most common misconception given all restaurant ever seem to serve are naans). In fact naan is rarely made at home and mostly eaten at restaurants. At home, the choice of flatbread is 'roti'. This is rolled out in many Indian kitchens on a daily basis, especially where food is still served on traditional lines.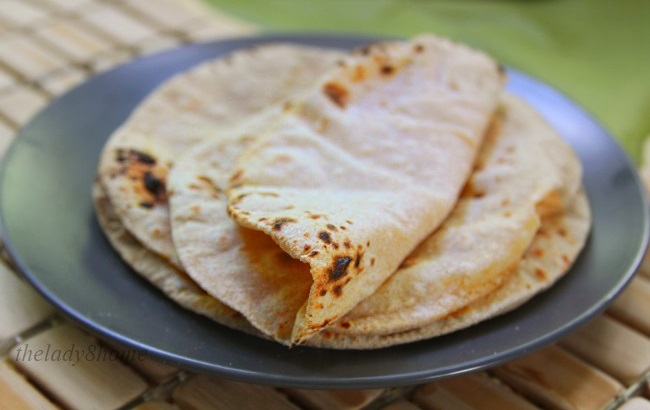 It's made of whole wheat, kneaded into dough, rolled out and cooked on stove. It's quite simple really, once you get the hang of rolling out the circle. As novices, we often joke about making maps, because invariably, the early attempts end up resembling geographical shapes of unknown kind.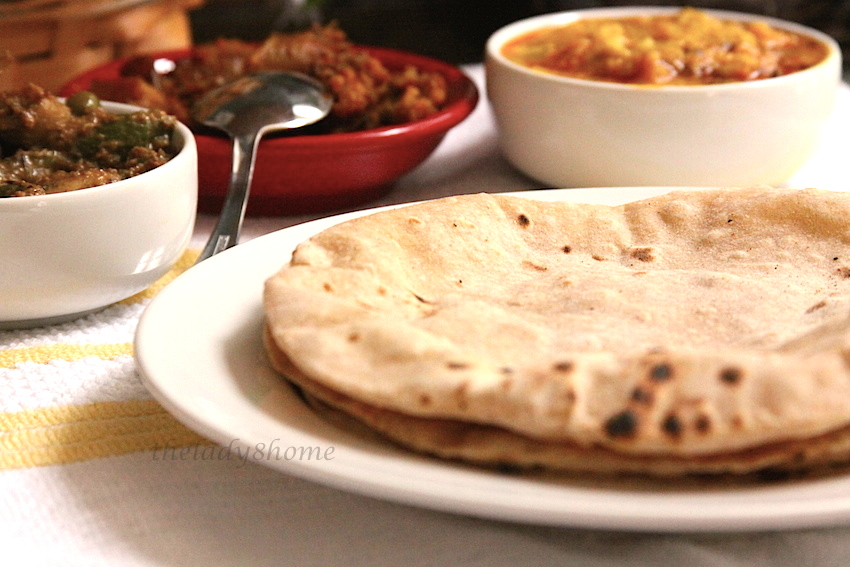 Unless you are my younger son. He somehow got it right the first (and the last) time. We will see how he does when he tries it again.
Step by step:
Dough:
2 cups whole wheat (plus 1 cup to roll in)
1 tsp oil
1-2/3 cup lukewarm water
1/2 tsp salt
Divide into equal size balls.
Dust the balls in extra flour. Using three fingers, press the middle, flattening the ball into the flour.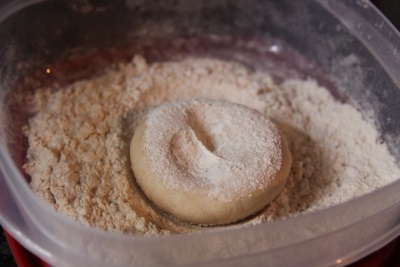 Press some more after dusting on the rolling surface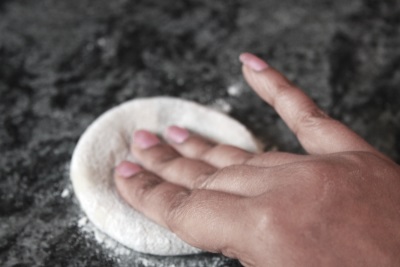 Roll out into a smooth round disc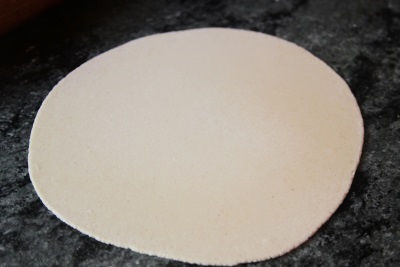 There are two ways to cook the roti. In Method one, place the flour disc in a hot girdle/pan. You should start seeing the bubbles almost right away.
Step 1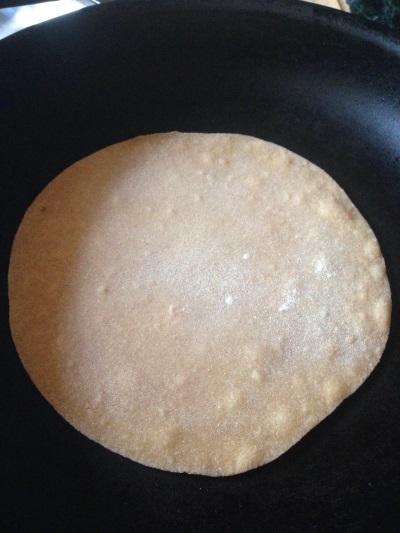 Flip it over to the other side. Wait for the bubbles to appear. The bubbles on this side will be more prominent and it should start showing signs of balooning.
Step 2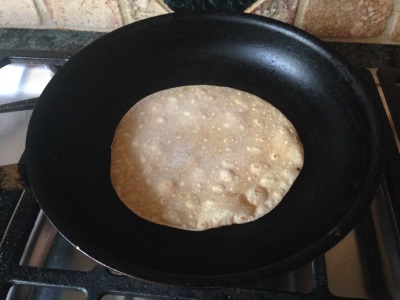 Using a tong, pick the roti
Step 3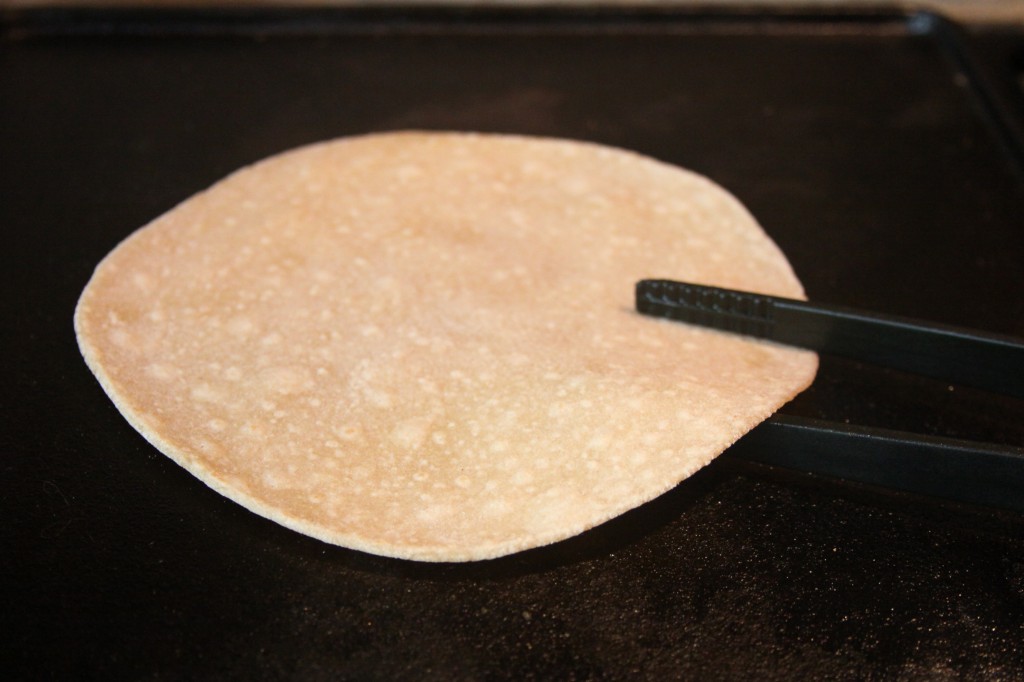 And place it directly on the flame, first cooked side down
See it baloon.
Step 4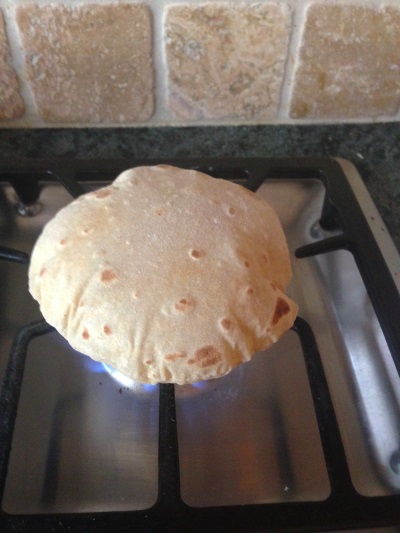 The roti should be speckled with small brown dots. To achieve this, you can move the roti around using the tong over the flame.
Step 5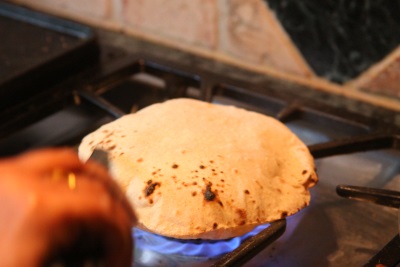 Nothing like a nice balooning roti over flames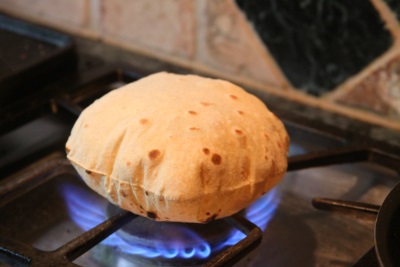 In Method Two, follow till step 3 above.
| | | |
| --- | --- | --- |
| Flip over | The side cooked more is now up | |
| | |
| --- | --- |
| Keep turning the disc around | Until it baloons |
You can choose to cook either way. People who like thin rotis use the flame method. Those who like their rotis to be thick and more crusty use the pan baloon method. I normally cook over the flame.
Serve with the choice of dal, sabzi or curry.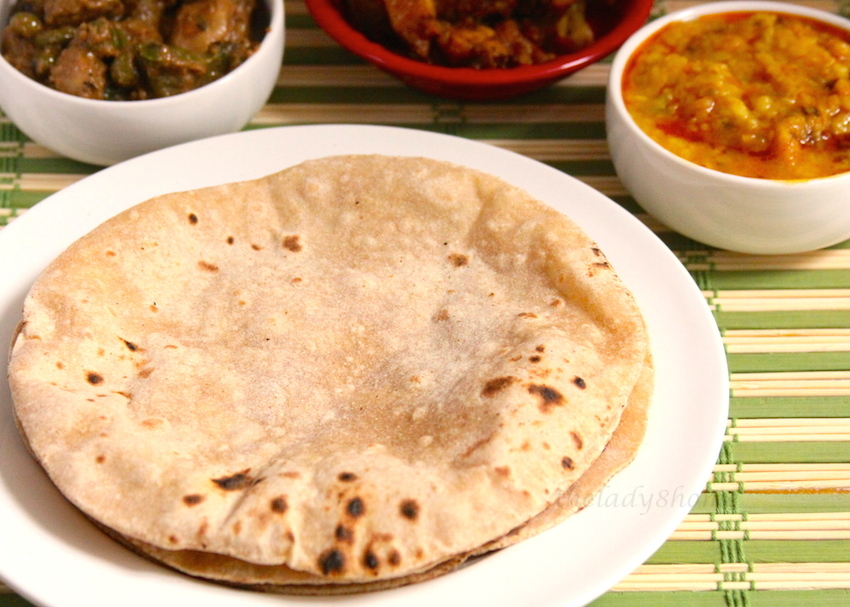 Roti with Mung Dal tadka…..divine!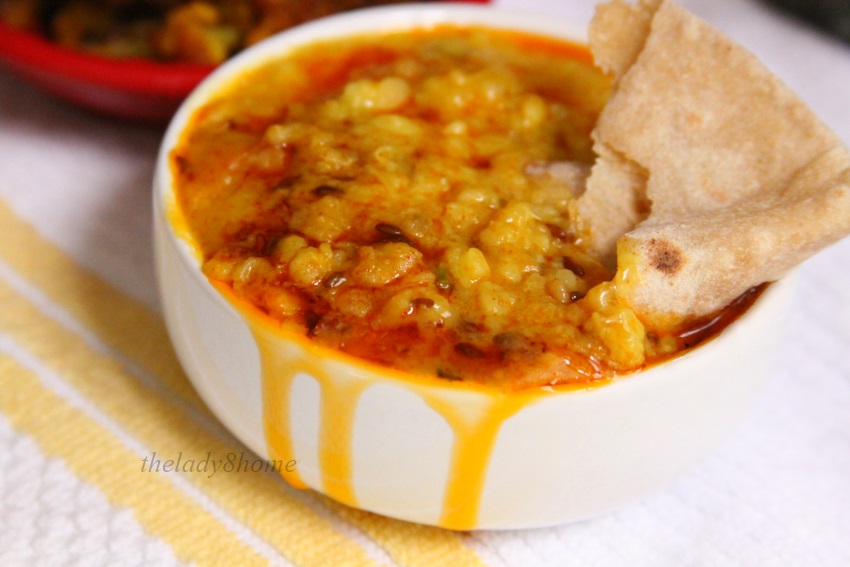 The way to eat it is to tear a portion, make a scoop and then fill the scoop with whatever you are eating it with.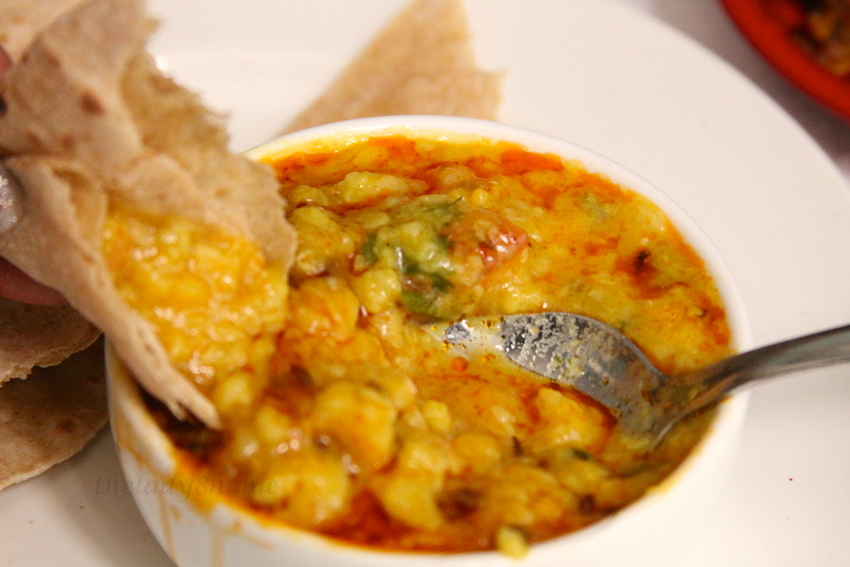 Like I scooped some of that delicious tadka dal into the roti….
Like the tadka dal? Will post the recipe soon.