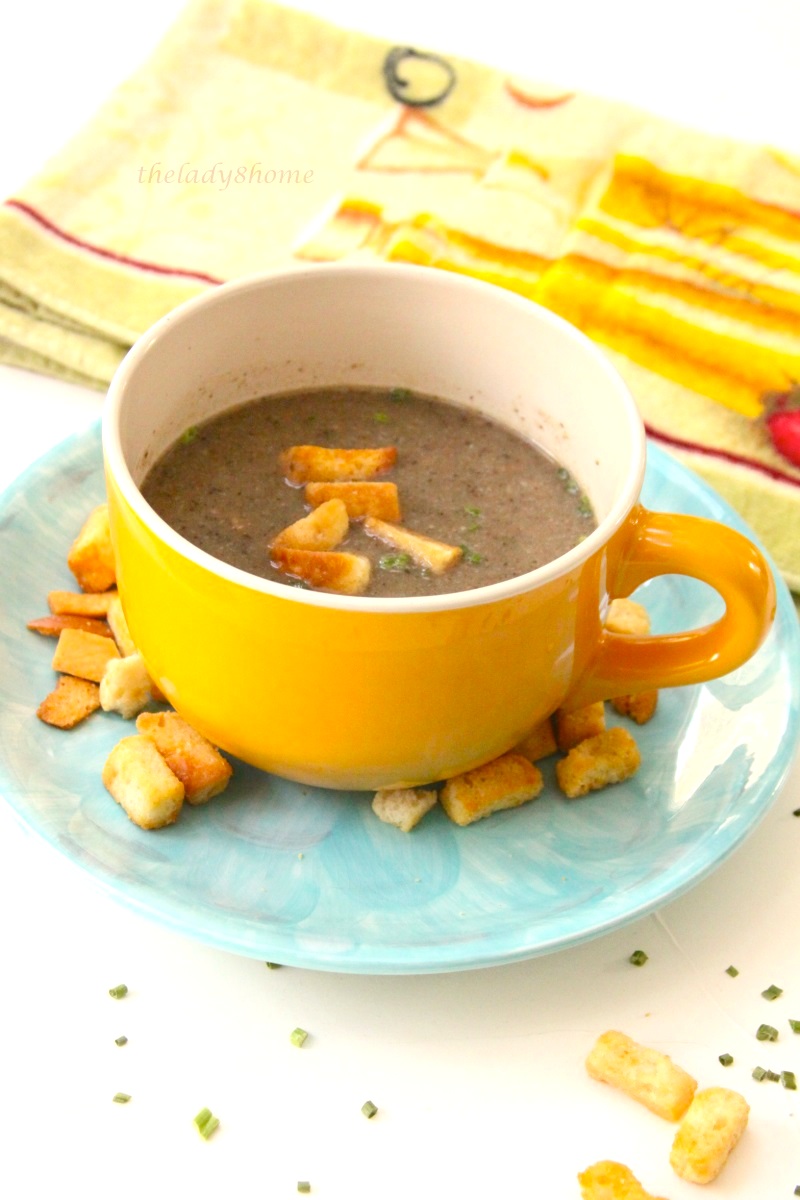 It's spring!! The colors are finally showing up. While the past two days have been the kind that visit New England every time the flowers are in full bloom, with overcast skies blanketing a downpour that further chills an already chilly, cold air, but the moment the golden sun shows up, everything is forgiven.
It's green and golden everywhere, much like this soup in this sunny bowl.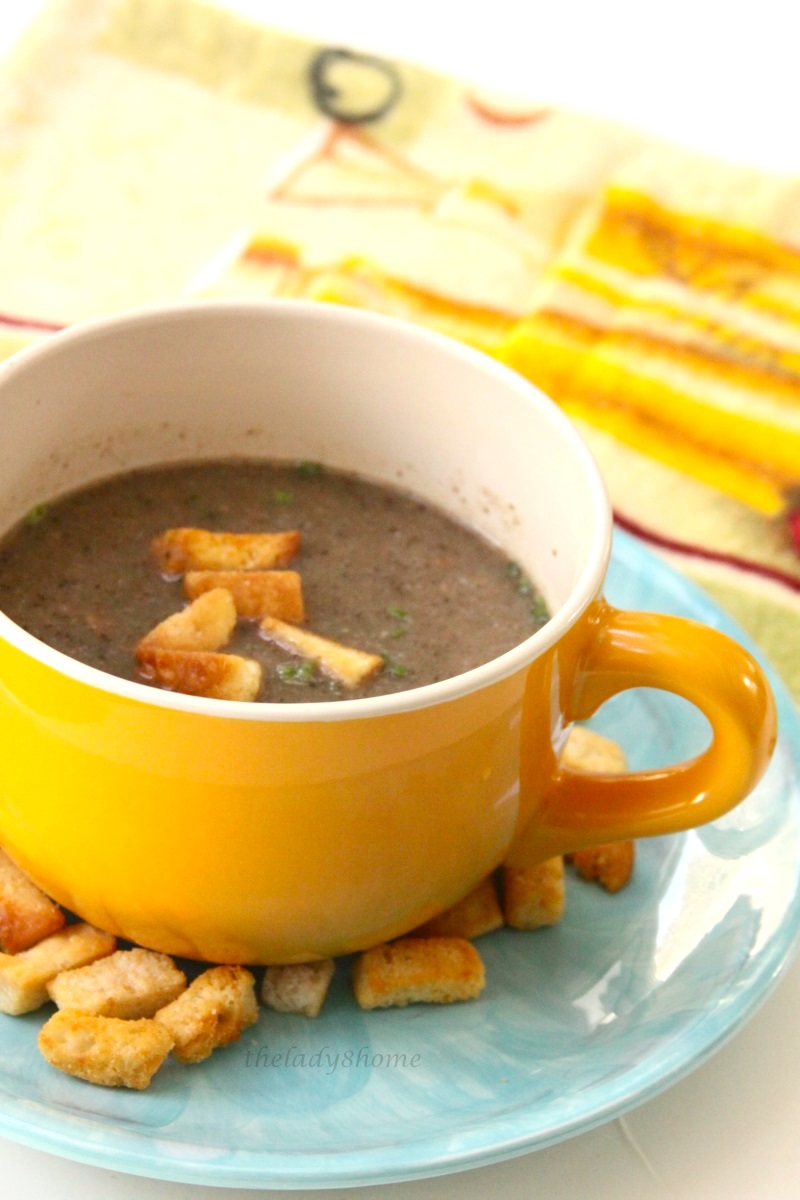 It's Ina Friday again, and it's soup and salads this month, and I chose to go for a cream of wild mushroom, a great recipe that has been very popular with my family and friends alike. I am soft on this wild fungus anyway, and I was waiting for this month to post it. It's full-bodied than a simple cream of mushroom soup, the texture a bit more layered. I did make one change – I pureed half of the soup, and then kept whole part mushrooms too. I am afraid I forgot to click that picture, but I will highlight the change in the recipe so that you can make both versions.
I prefer cooking it the crock pot, that way I can keep it and serve it hot.  I must warn you that this soup is a bit heavy, as Ina does not really hold back on the good stuff.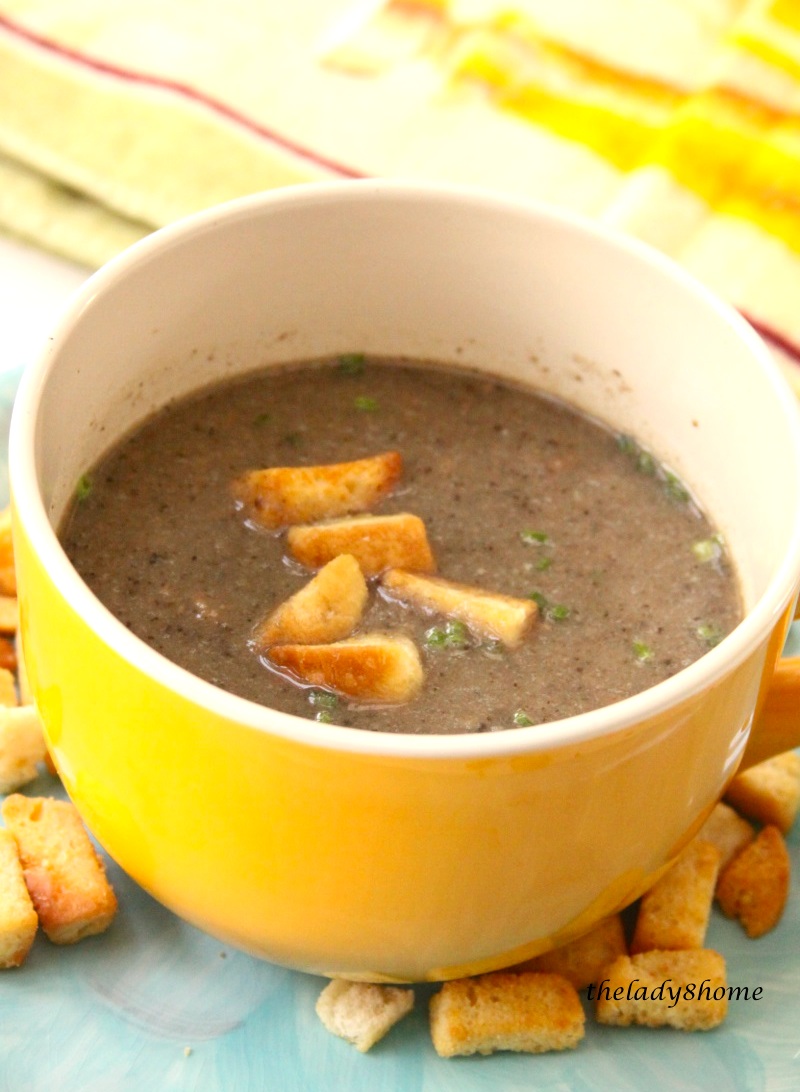 Cream of wild Mushroom Soup #Ina Fridays
Author:
Adapted from Ina Garten by Minnie@thelady8home
Ingredients
2 cups of mixed mushroom in equal ratio - shiitake, portobello, cremini/ porcini
1 tablespoon EV olive oil
¼ pound (1 stick) plus 1 tablespoon unsalted butter, divided
1 cup chopped yellow onion
1 carrot, chopped
1 sprig fresh thyme plus 1 teaspoon minced thyme leaves, divided
Salt to taste
Freshly ground black pepper
2 cups white and light green parts chopped
¼ cup all-purpose flour
1 cup dry white wine
1 cup half-and-half
1 cup heavy cream
½ cup minced fresh flat-leaf parsley
Note: The recipe calls for parsley. I don't do parsely so I did chives instead.
Instructions
First, make the stock. Melt 1 tbsp butter in a large pan and add 1 tbsp oilve oil. Saute chopped mushroom stems, onion, carrot, sprig of thyme, 1 teaspoon salt, and ½ teaspoon pepper and cook over medium-low heat for 10 to 15 minutes or until the vegetables are soft.
Add 6 cups water, bring to a boil, reduce the heat, and simmer uncovered for 30 minutes.
Strain, reserving the liquid (You should have about 4.5 cups of stock. If not, add some water.) !Note: Reserve the strained vegetables too. See notes.
Meanwhile, in another large pot, heat the remaining ¼ pound of butter and add the leeks. Cook over low heat for 15 to 20 minutes, until the leeks begin to brown.
Add the sliced mushroom caps and cook for 10 minutes or until they are browned and tender
Add the flour and cook for 1 minute. Add the white wine and stir for another minute, scraping the bottom of the pot.
Add the mushroom stock, minced thyme leaves, 1.5 tsp salt, and 1 tsp pepper (see note for my change)
Bring to a boil and reduce the heat and simmer for 15 minutes.
Add the half-and-half, cream, and parsley (chives in my case). Season with salt and pepper to taste and heat through (do not boil). Transfer to a crockpot and keep warm for serving.
Note: My change: Transfer about ½ of the soup to a large container, and add the reserved vegetables and make a puree with a hand blender. Now mix in the other half. Finish with step #8 and #9 after this.
This recipe has been adapted from Barefoot Contessa's recipe here.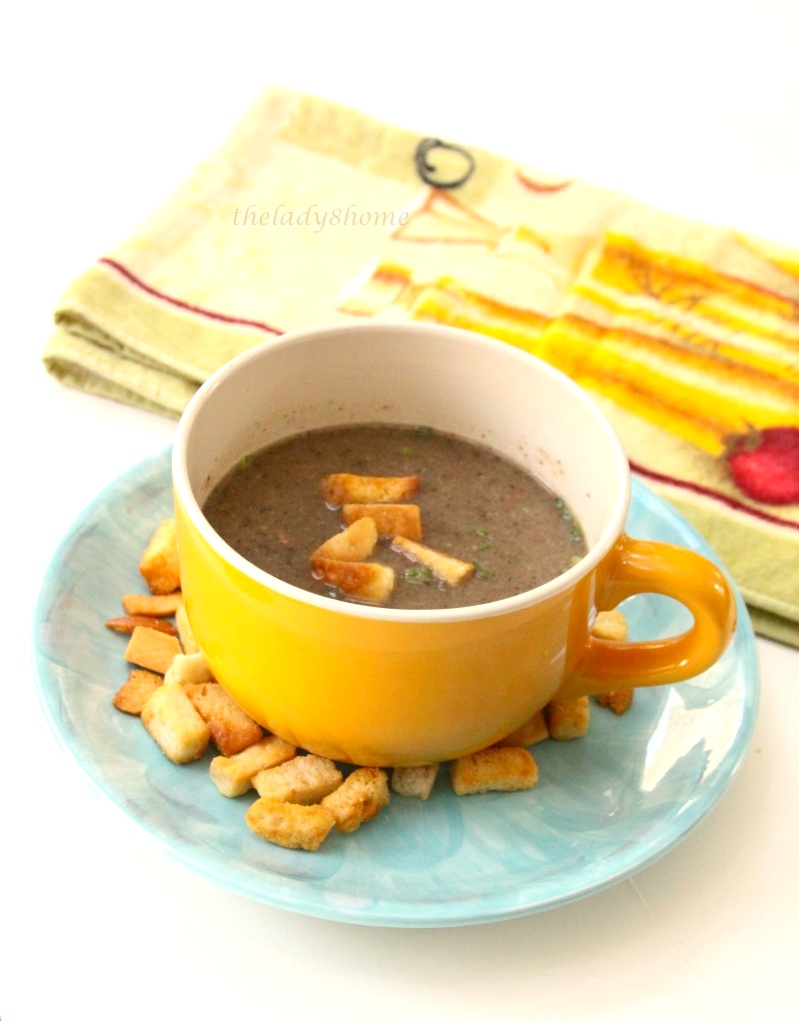 Do visit my fellow Ina Friday bloggers to check what they are posting this month:
 If you'd like to participate on a monthly basis, email Alyce, our Ina Friday group leader, at afmorgan53@yahoo.com.   If you'd like to join in occasionally, just follow the prompt for the "linky" or blog hop and add your post – Ina Garten recipes ONLY.