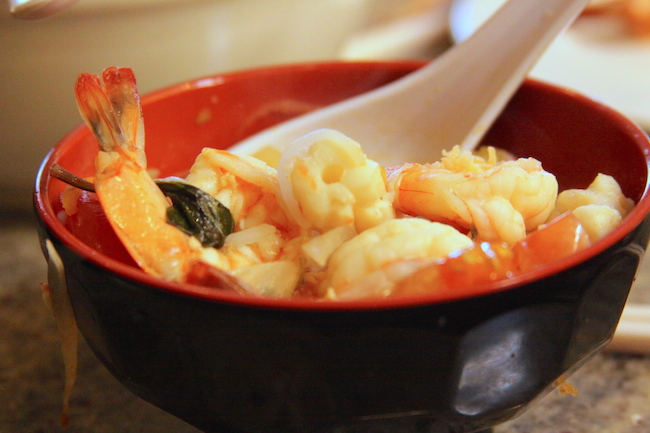 The men today treated me to a fantastic lunch at one of Boston's hole in the wall places that serves authentic Vietnamese food (that's what their Menu says) that includes a to-die-for fire-pot.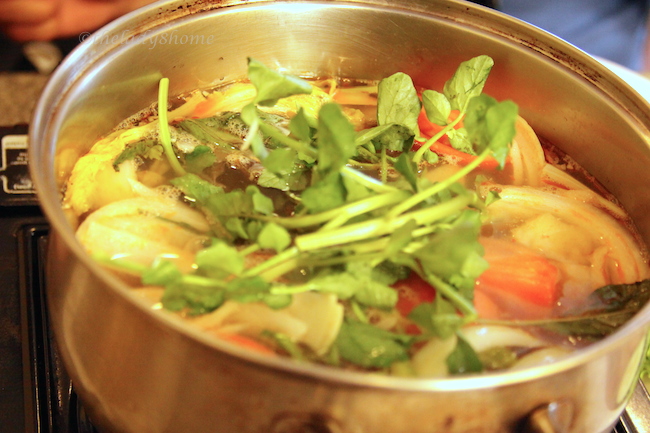 We have been there quite a few times in the past, and its seafood fire-pot keeps dragging us back. The interior of the restaurant is quite shabby though, so if you are looking for high-end dinner experience, this is not a place. But if you have hungry kids who tend to plow through good food, this is the right place. Which automatically made it the perfect place for the Mother's Day outing.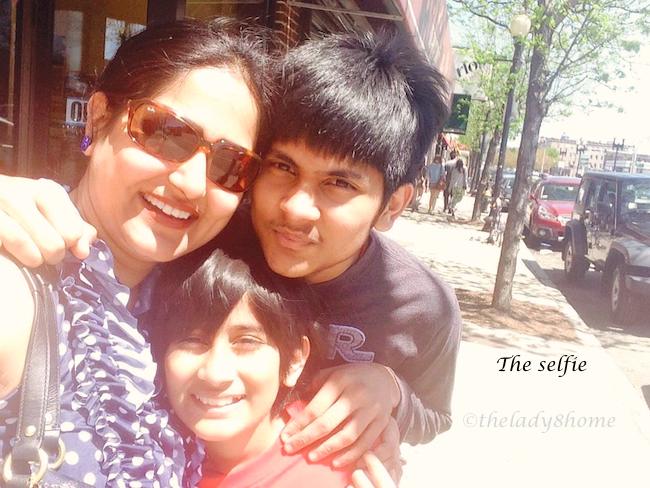 There is plenty of light inside the restaurant that makes it look nice and airy. Today we were seated immediately. Normally, this place is packed to the brim. Today surprisingly was almost empty.
We started with fruit 'bobas' – a fruit slush with large tapioca orbs. The Bobas we ordered were delivered right away. The flavors were not as refreshing as I expected, kind of tasted something that came out of cans, but not really that bad. The leechi slush didn't have the 'bobas' but the our server delivered a small bowl when we pointed it out.
The leechi slush that arrived without the bobas but tasted quite nice.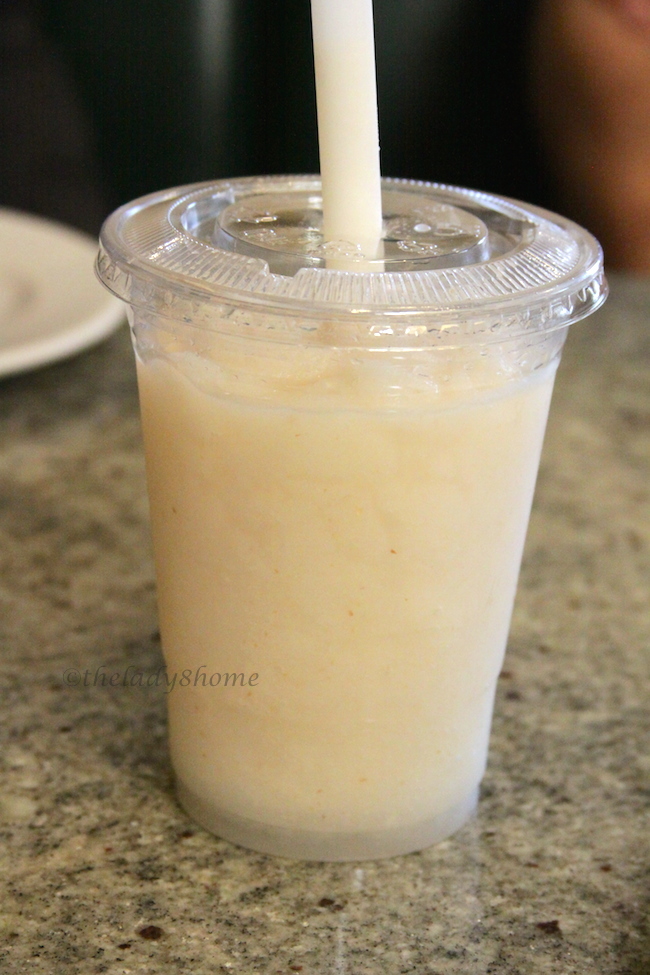 For appetizers we went with wanton soup and grilled meat summer rolls. The wontons were flavorful and the meat cooked perfectly. However, the soup had too many lettuce leaves floating in it, and overpowered the broth. It can do with a bit more onions and a lot less of the lettuce.
The summer rolls were soft, fresh and delicious, each bite full of shredded lettuce, mint and rice vermicelli with a sliced grilled piece of por  rolled in softened rice paper that came together wonderfully. It came with sweet and salty peanut sauce that was a perfect accompaniment.
The spicy shrimps were disappointing, as we expected something that was a bit dry, and definitely with a bit of heat. The shrimps were quite bland, and needed more seasoning. I think we should have ordered the salted shrimps calamari style, and I plan to try that next time.
The plate looked very pretty, the shrimps were large and after Mr L8H mixed the in-house BBQ sauce with sriracha, and the shrimps disappeared quite fast.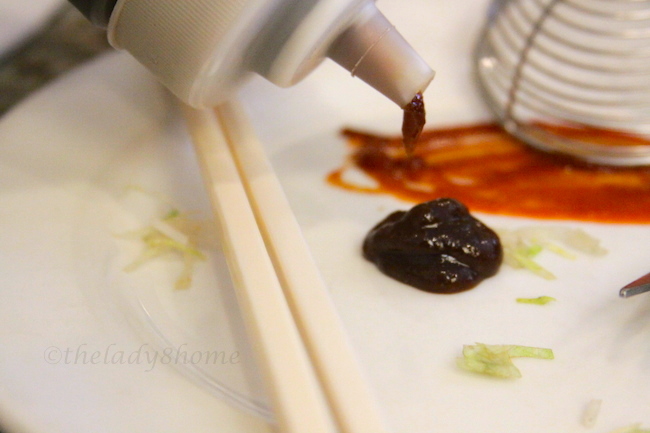 Mr L8H ordered went for curry chicken. We shared a few bites. It was rich, full bodied, comforting and flavorful.
This is one of his all time favorite. He is not a big seafood fan, so he normally goes for this dish that has sliced chicken breast sautéed with yellow curry, red bell peppers, onions, summer squash, zucchini, green beans, snow peas and roasted peanuts.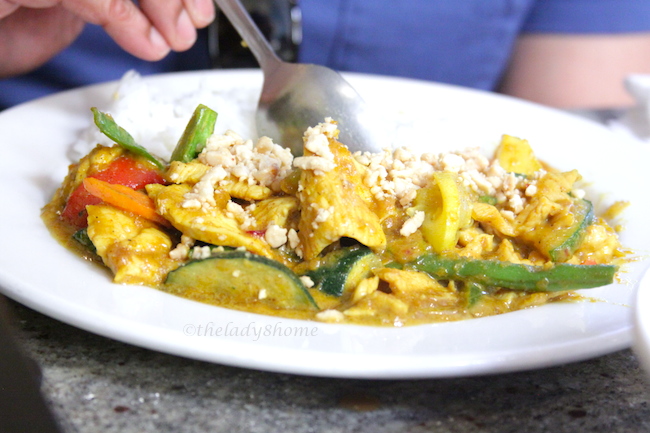 And of course, the seafood fire-pot: This is a traditional Vietnamese fare which involves a bit of cooking right at the table. High end restaurants have tables that have built in fire stoves. Le's however provides a separate stove, a large pot full of broth, a vermicelli (thin rice noodles) and vegetable platter and raw seafood or meat, whatever you prefer.
The broth is already hot. Once the stove is on, you need to drop the raw seafood/meat in there and wait the stipulated time for them to cook. Add the vegetables that you like.
Take out the servings in small bowl, add the vermicelli and go at it.
Our server was attentive, but fumbled. Delivered beef for fire pot the first time around and we had to wait for quite sometime before our seafood platter was delivered. Considering that it needs to be cooked on the table that takes at least 6 minutes, the delay can add up. Brought a glass of leechi slush without the boba. The soup bowls came without spoons, the firepot without the serving spoon. And this is on a day when the restaurant was close to empty. The service could definitely use a bit more efficiency. My husband made out a ten percent tip instead of the regular 20%, but the server pointed it out and asked for 15%. Well, I always thought tips reflected the service offered. It was Mother's Day, and my husband didn't want to make a fuss.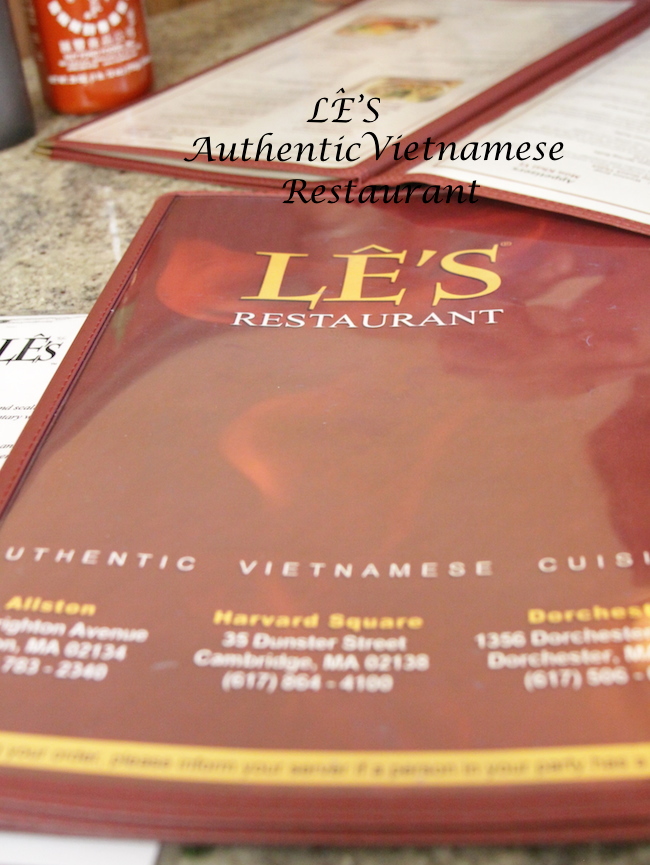 Overall, it was a good experience, and small hiccups aside, a great Mother's Day lunch. The portions size are great, the prices are on the lower side and the service is quick. It is close to most of the large organizations in the area which makes it ideal for quick lunch breaks from work.
So tell me dear reader, does your tip reflect your satisfaction with the serving staff or do you tip irrespective?
Le's Restaurant
137 Brighton Ave
Allston, MA 02134
b/t Linden St & Harvard Ave in Allston/Brighton
(617) 783-2340
(They also have two more locations – Dorchester, MA and Cambridge, MA)