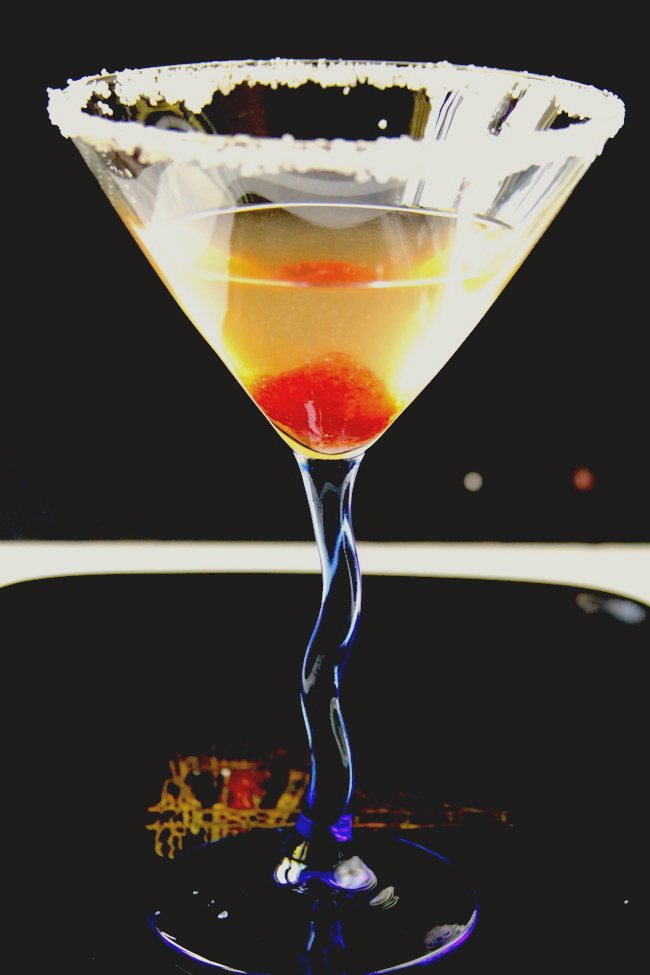 "She is not going to bowl, is she?' the friendly looking lady asked my friend,  pointing her chin at me. She wasn't being rude, because she was laughing at the same time, her eyes twinkling. Now, one could not really fault her for the logic. I was wearing a pencil cut knee length cocktail dress with six inches stilletos, looking as out of place in a bowladrome as a alien would look in a zoo. A RED silk dress at that.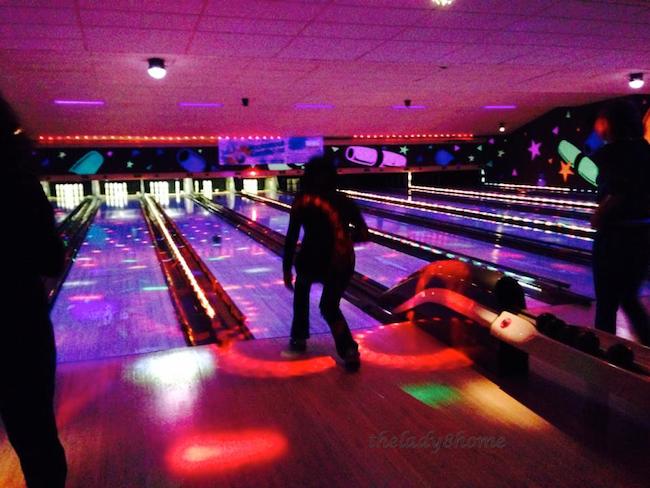 Boy, did I prove her wrong. I scored perfect tens three times in the hour, and almost as close many times over, and managed to ace my team of four (barely though, I had tough tough competition).
Ficco Bowladrome, Franklin, is a candle pin bowling place. The balls are tiny when compared to the regular 10 pin bowling, but don't let that fool you into thinking it's easier. It can be pretty hard. But a lot of fun. Ficco makes it a bit more fun because they offer glow bowling on Friday and Saturday nights. The regular lanes start glowing neon and it adds glamor to an otherwise a labor intensive sport.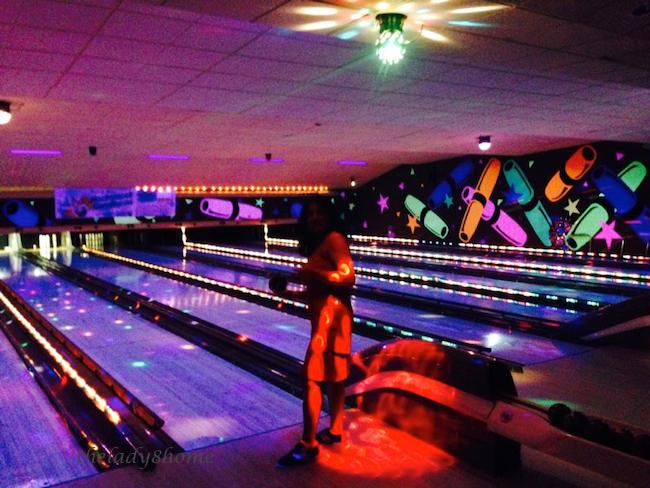 The friendly lady came over and raised the side bars that helped. But my friends noticed that she only raised our lane bars. They asked her to raise the other two lanes as well where my rest of the GFs were playing. She also came back and told us she had added a few extra minutes to our time as one of our friends had come in late. She was really sweet. She complimented me quite a few times. Then she told me that she would love to see me in jeans.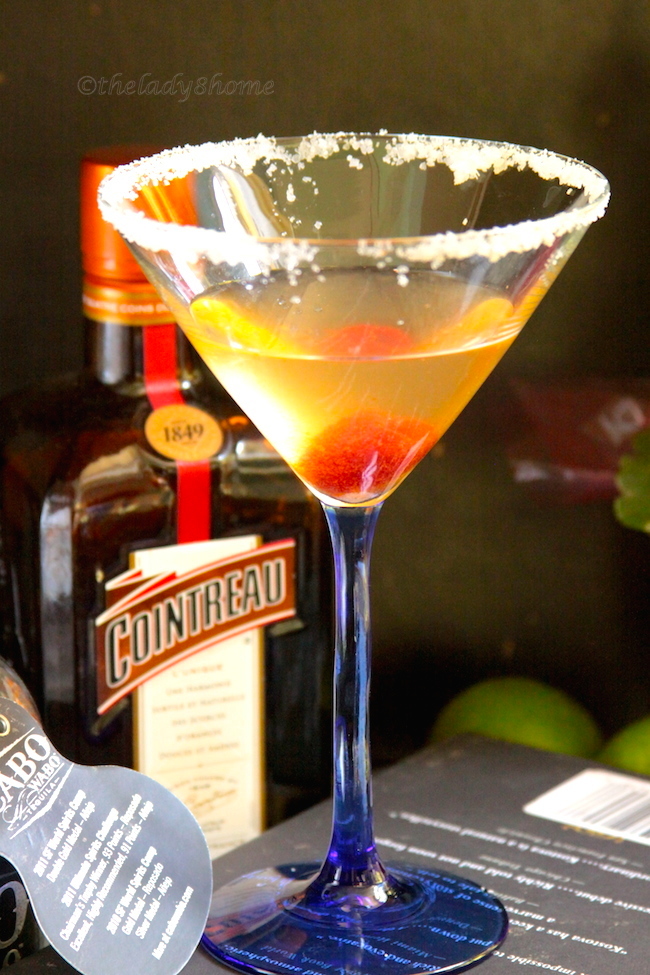 It was towards the end of the evening that my friend informed me that the lady was actually hitting on me. My mouth probably looked like a cave, as my jaw hit the floor.
I realized that in all my years on Earth, I had never ever been 'hit' on by someone of my own sex. I didn't know whether to be flattered or to be creeped out. I honestly did not see it that way, to me she was a very friendly, very sweet lady who went out of her way to help us.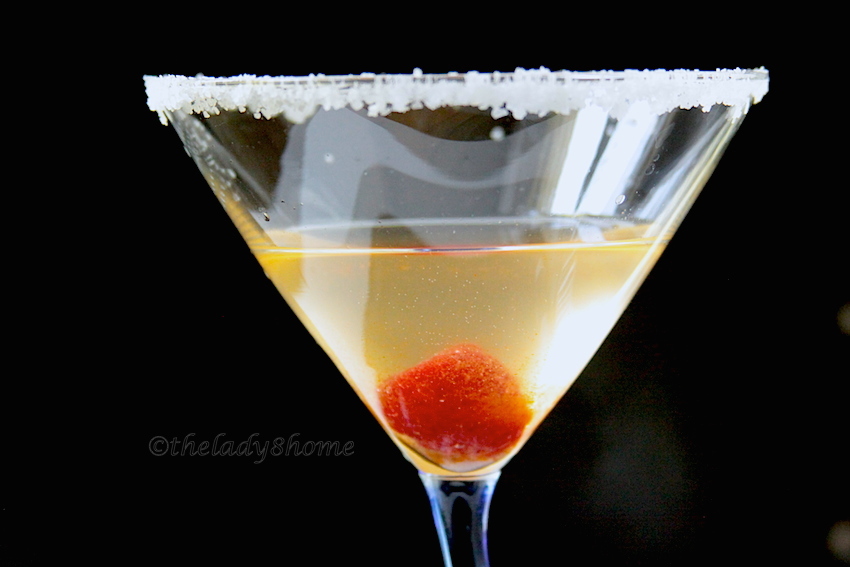 Bowling was followed by an evening in a lovely lounge and bar where I fit right in. I am afraid the pictures came out atrocious, so it would not be fair to do a review on the restaurant with such shabby looking pictures of gorgeous food. But if you are in MA, USA, and looking for a quiet, upscale place to spend a romantic evening, simply drink or play pool, Incontro is the place to be.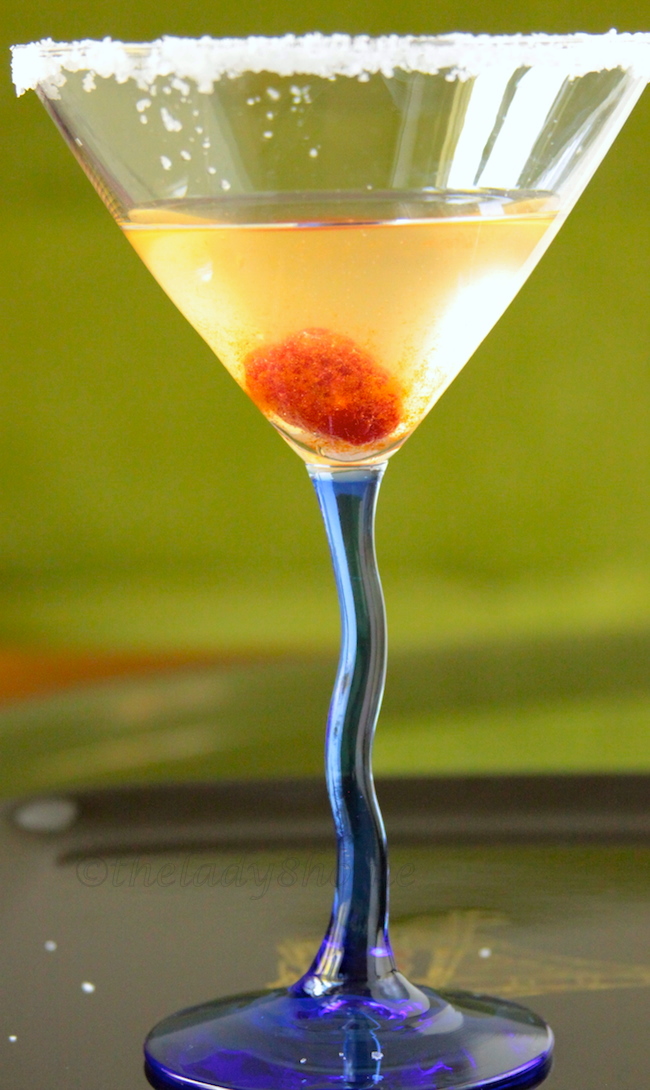 I will do a review on that restaurant sometime again. Meanwhile, the recipe to the cocktail that my friend made is here. It's mind blowing, and found out that Cocktail Craft had dreamed this dreamy cocktail up on the fly.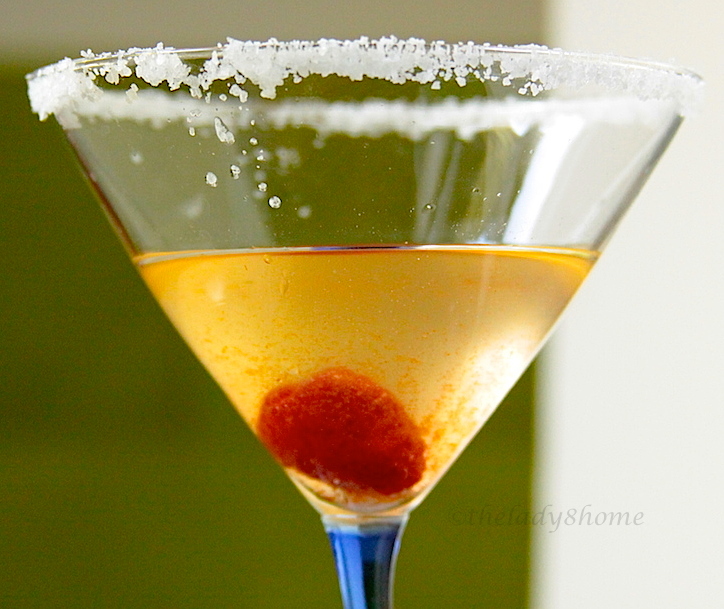 I added more than a pinch of sriracha, and the kick was mind blowing.

Poke in the eye
Author:
Minnie@thelady8home
Ingredients
3 part Tequila
2 part Cintreau
1 part lemon juice
1 squirt agave nectar
1 squirt sriracha
Instructions
Mix the cocktail
Frost the rim of a cocktail glass with margarita salt and chill
Pour the cocktail and serve.
Note: You can add a raspberry or strawberry for decoration; You can add a lemon wedge too.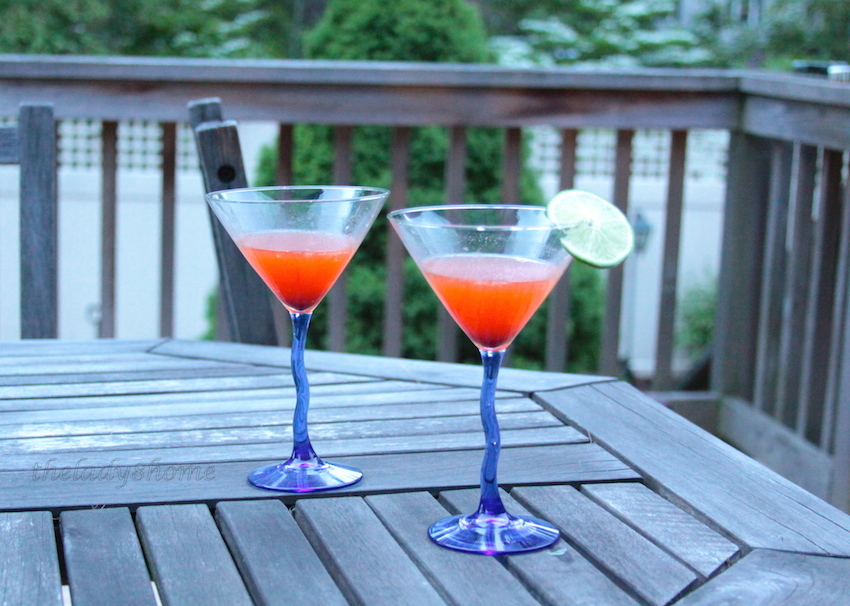 Well, this one has a lot of sriracha, and tasted fabulous.
So tell me dear reader, have you been sterotyped ever by your outfit?