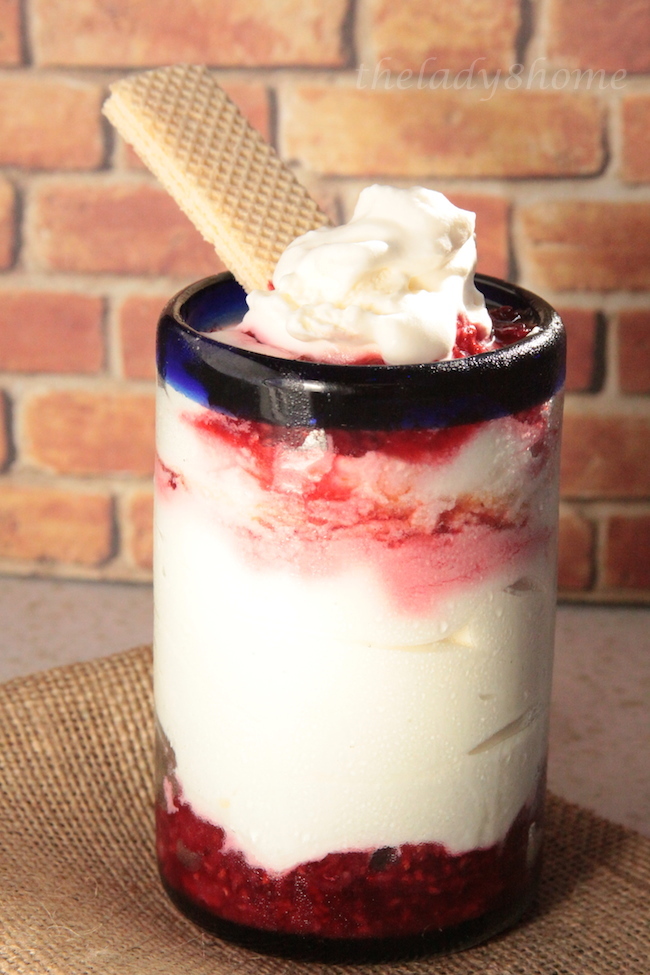 It's Ina Friday again! And July 4th as well. Happy Independence Day USA!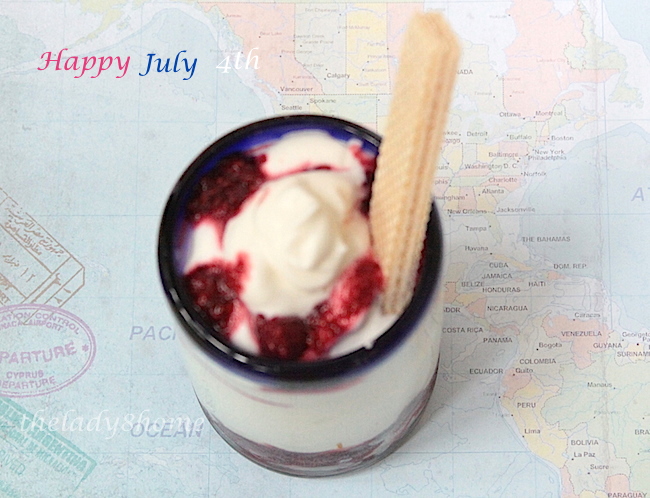 I decided to mix the two and come up with something stylishly July 4th – Ina's Eton mess. The first time I came across Eton mess was at my friend Nazneen's blog – her Eton Mess is incredible, strawberry filled goodness. I still have it in my bucket list.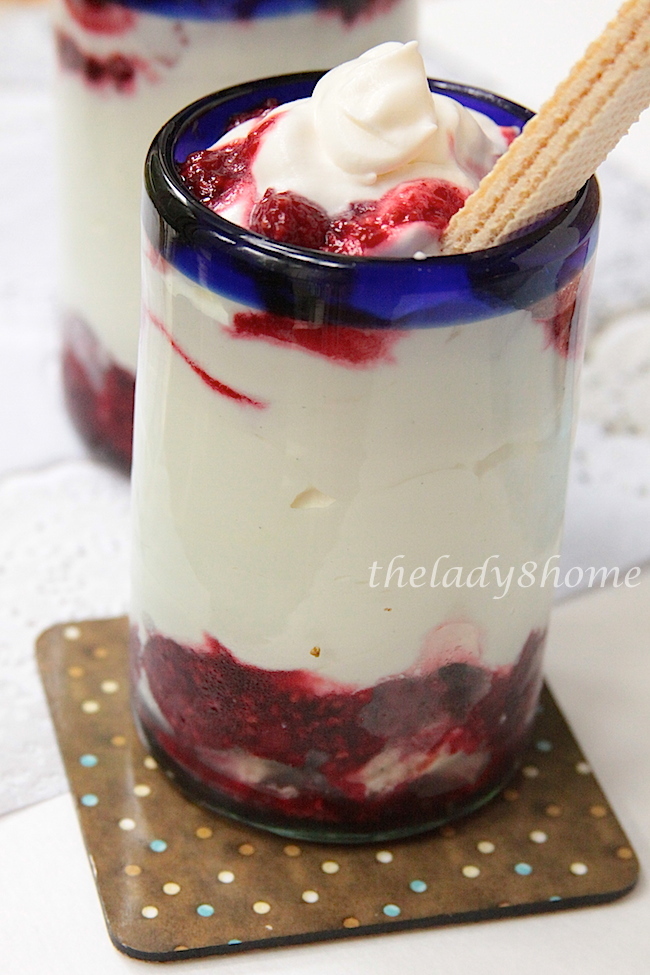 Meanwhile, I gave Ina's Eton mess a try. Her recipe fits beautifully with the Independence Day theme, so it was but a natural choice to go for it. I am fond of raspberries and found it an interesting combo. The only thing I changed was skip the liqueur part – I'm not too fond of feeding liqueur desserts to my kids unless they are cooked – but the thing came out quite good.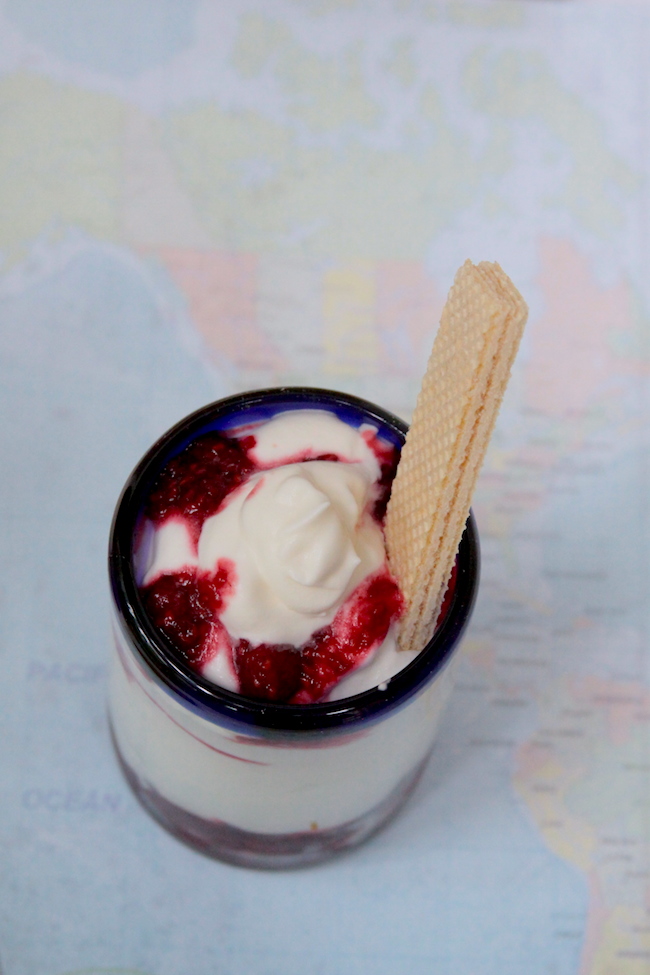 This is an easy dessert, and you can whip it up in a jiffy, which makes it amazingly easy to present as a party item. I have made some changes to the measurements as I wanted to make lesser quantity. For the original recipe, please click here.

Ina's Eton Mess on Independence day #InaFridays
Author:
Adapted from Ina Garten
Ingredients
1 packages (12 oz) fresh raspberries, divided
½ cups plus 8 tsp granulated sugar
2 tsp freshly squeezed lemon juice
2 tsp tablespoons framboise liqueur (I skipped it)
1 pint cold heavy cream
1 teaspoons pure vanilla extract
5 to 6 (3-inch) bakery meringue shells, broken in pieces (for vegetarian option, use vanilla wafers)
Instructions
Pour ½ package of the raspberries, ¾ cups of the sugar, and the lemon juice into a 10-inch saute pan. Crush the berries lightly with a fork and bring the mixture to a full boil over medium-high heat. Lower the heat and simmer for 10 minutes, stirring occasionally, until the mixture is syrupy. Fold the remaining of raspberries into the hot mixture and refrigerate until very cold. (You can add framboise liqueur at this point before refrigerating).
In the bowl beat the cream, the remaining 8 tsp of sugar, and the vanilla together on medium-high speed until it forms firm peaks.
In decorative glasses, layer the raspberry mixture, cream and the meringue shells until the glasses are full, ending with berries and a dollop of cream. Serve immediately or chill for an hour, until ready to serve.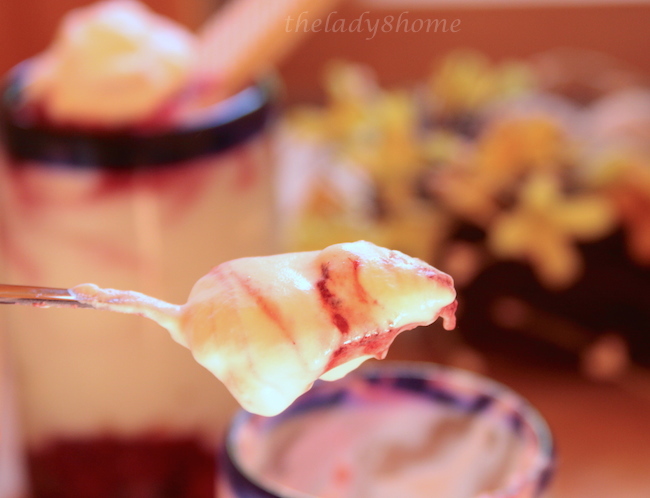 I am a part of a wonderful group of bloggers, and we post an Ina Garten recipe every first Friday of the month. Alyce Morgan from More Time at the Table runs the show, and if you want to be a part of this group, please contact her.