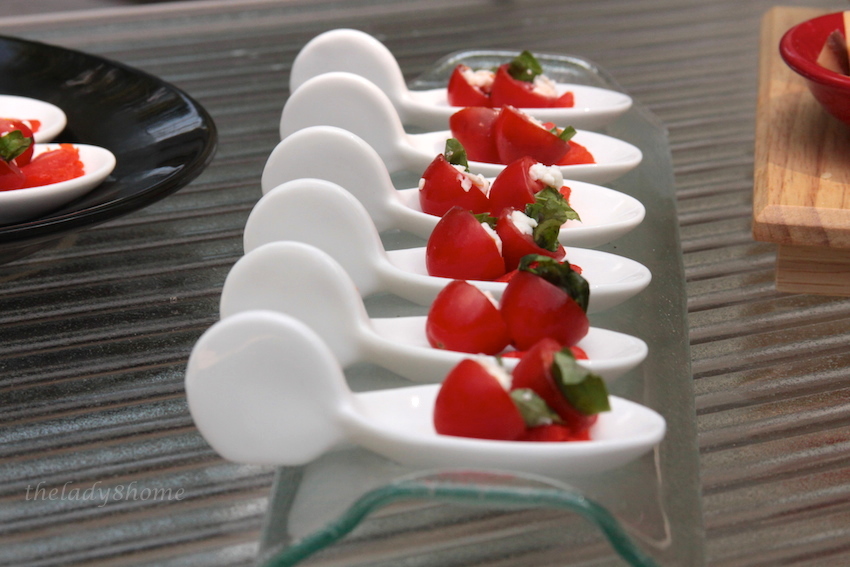 Looking for a quick appetizer and want to impress as well? Go for some smoked salmon bites dressed with basil and goat cheese. I also experimented with Harissa as well as balsamic vinegar, but sons vetoed it.
This weekend was busy.  We dressed our backyard with pebbles and that took some effort. On Saturday evening we had a dinner party to attend to at a friend's place who is the awesomest cook ever, but it was dark, and there were too many bugs outside in the yard, so that severely limited the photo ops. Mr L8H invited a colleague on Sunday afternoon who has adorable three kids, all of them wanted to make their residence inside our pool. Considering all were under the age of six and didn't have gills for lungs, it didn't seem too good an idea.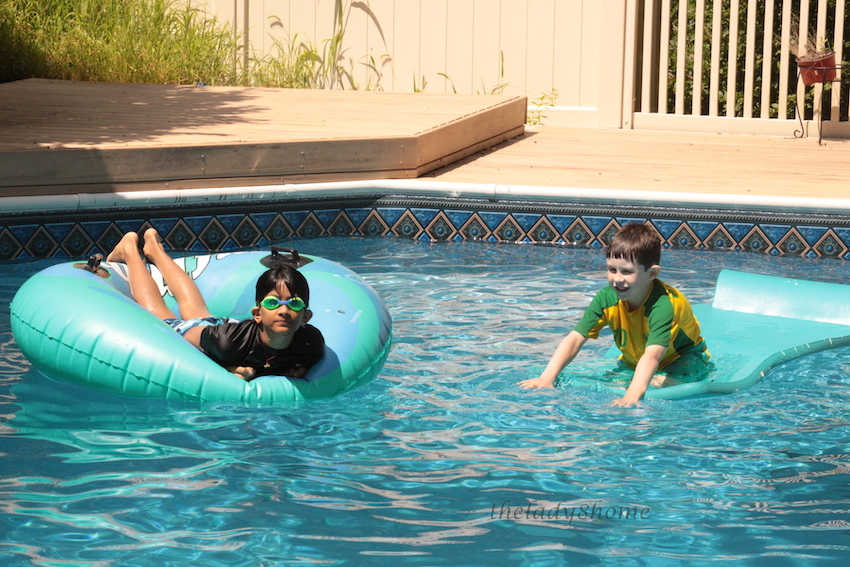 Eventually the chill in the air forced them to change their mind (it's chilly already, and this is supposed to be the height of summer). Evening it was dinner time with another friend.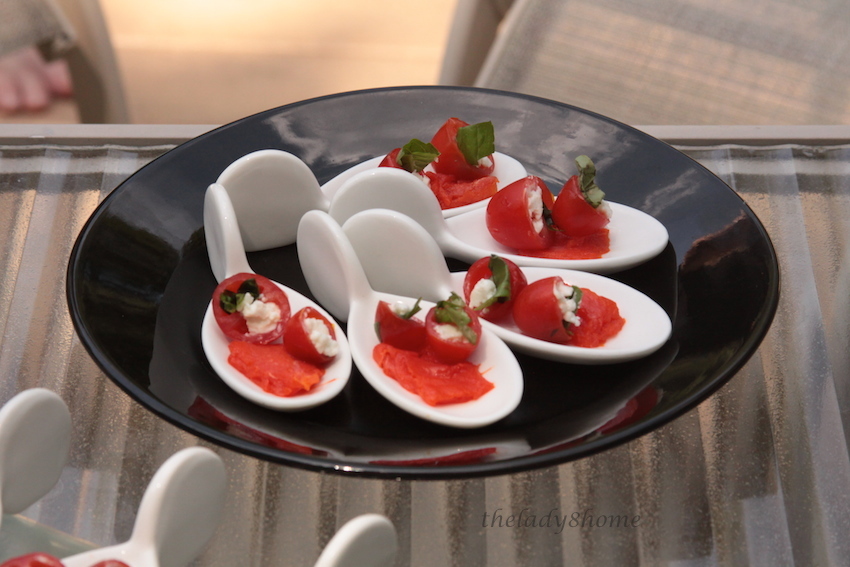 We need another weekend to recover from all the socializing. Meanwhile, we have a camping trip coming up this weekend, and we are totally tingled about it. We have never camped, so we are shopping like we are going to be there for a year instead of two days. Well, you can't be prepared enough for it I guess.

Salmon Petite Bites - Four Ingredients
Ingredients
12 Grape Tomatoes halved
1 tbsp crumbled goat cheese
5-6 fresh basil leaves shredded with hand
12¼ inch smoked salmon pieces plus small pieces
Instructions
Using a pointed knife, clean out the seeds of the halved tomatoes.
Insert a little piece of goat cheese, shredded basil and salmon.
Serve on tasting spoons or on a tray with toothpicks.
Note: I added one ½ inch piece of salmon at the bottom for more salmony texture.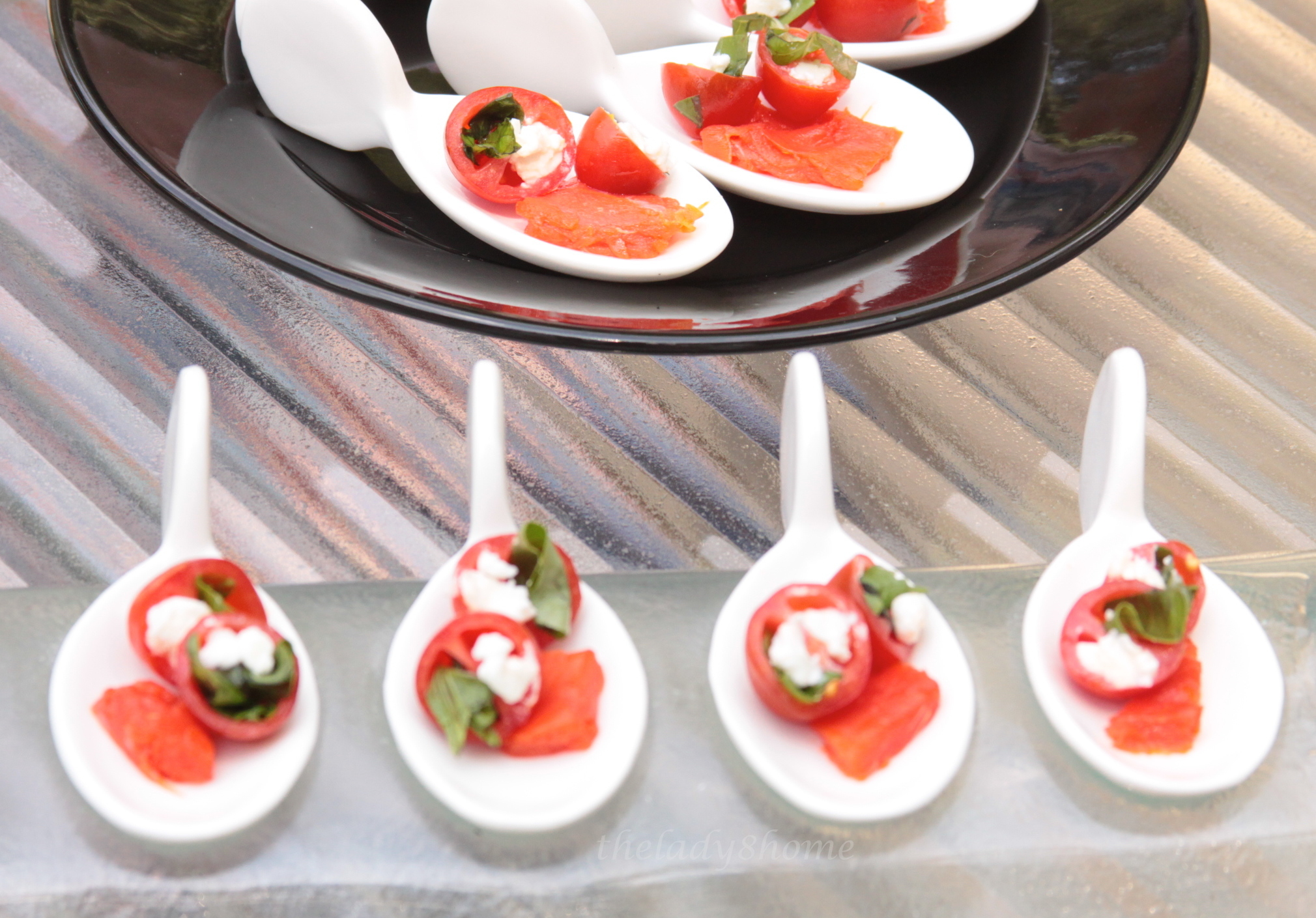 Notes:
Use a very good quality smoked salmon and fresh basil.
Also, you can make this ahead of time and refrigerate. It stays good upto 6 hours.
If you don't want to serve in tasting spoons, this works well with toothpicks too.
If you like it, would you please share it ?
This post has been linked to: